Below is a step by step on how to enter and process a Supply Order in eAutomate
Creating a new supply order
Under Sales, select New to create a new sales order
Select 'Add Equipment & Contract' box
Enter EQ #, contract will automatically populate (if one is available).
Enter the Toner item to be added. If no items are listed in the drop down, you will have to turn off the 'no filter' option.
Add the item to the order, and any additional items as needed.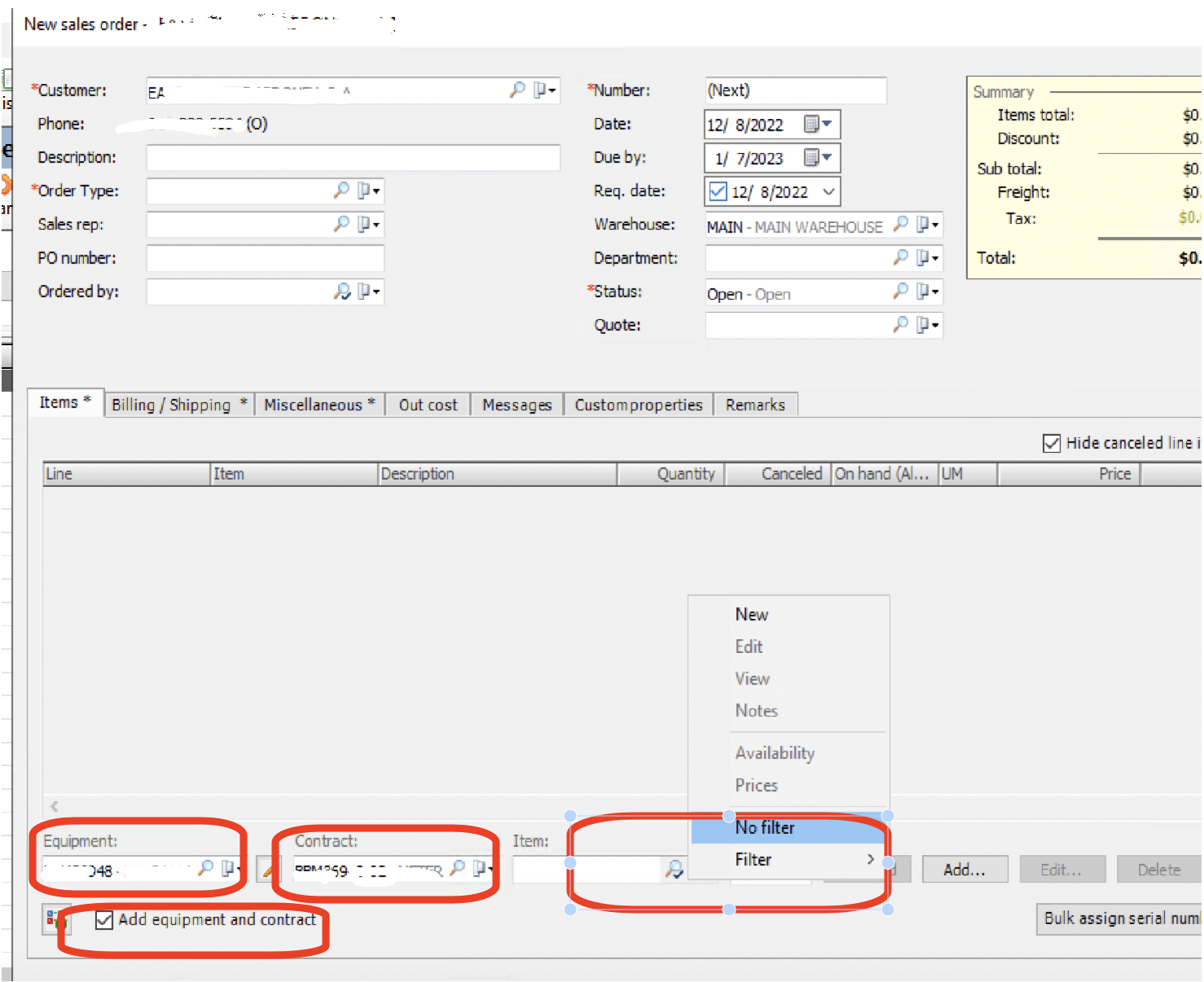 The Customer Name will automatically populate.
Add the Order Type from the drop down, "Supply". Or if you are using a different order type for your supplies enter that type
Under the "Ordered By" field, select the contact for the order, and ensure there is an email address listed. If you want to use our processes to keep your customers updated on the status of their supply order, the contact/email needs to be set here.
(ID216 to notify customer when an order is entered, ID200 to notify when a supply order is shipped, ID165 reminds your order entry person to add a contact/email if they forget to add to order, and ID886 is an end of day summary of supply orders that did/did not have a contact linked.)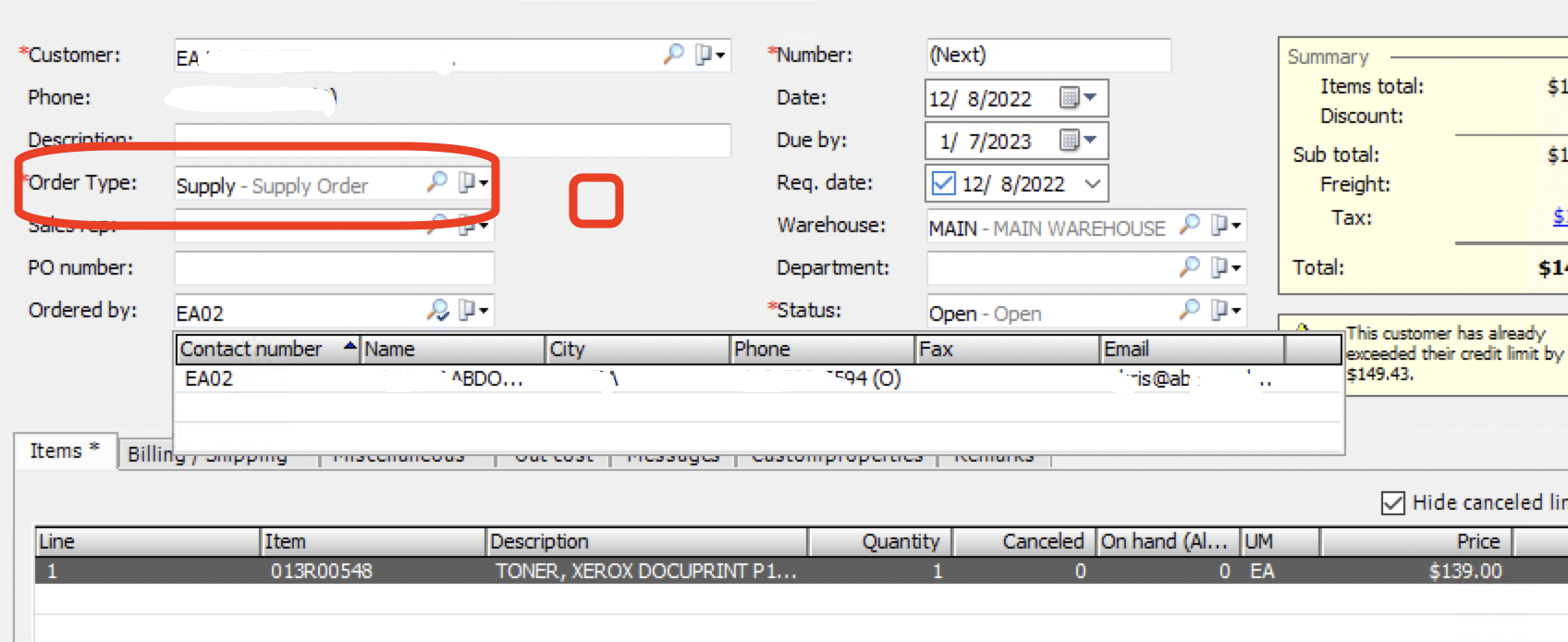 In the Billing/Shipping tab, check to ensure the shipping address is correct, and you can also set the shipping method (this can also be set when you 'ship' below).
Select OK to save the order in the system
Use the Blue "i" Icon button in bottom left corner, to view Sales Item Usage History, and option to switch to Service Material Usage History for that equipment.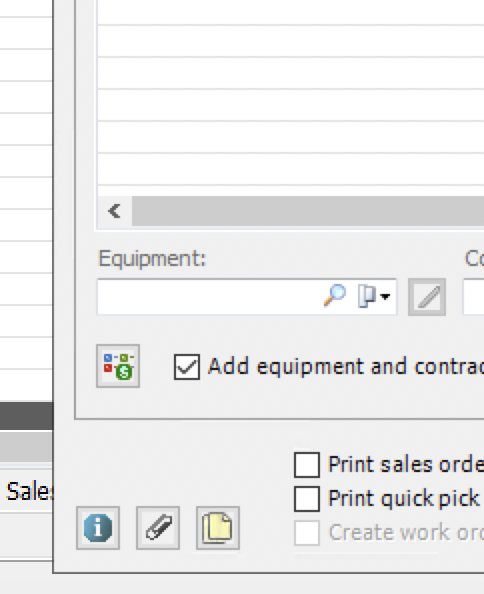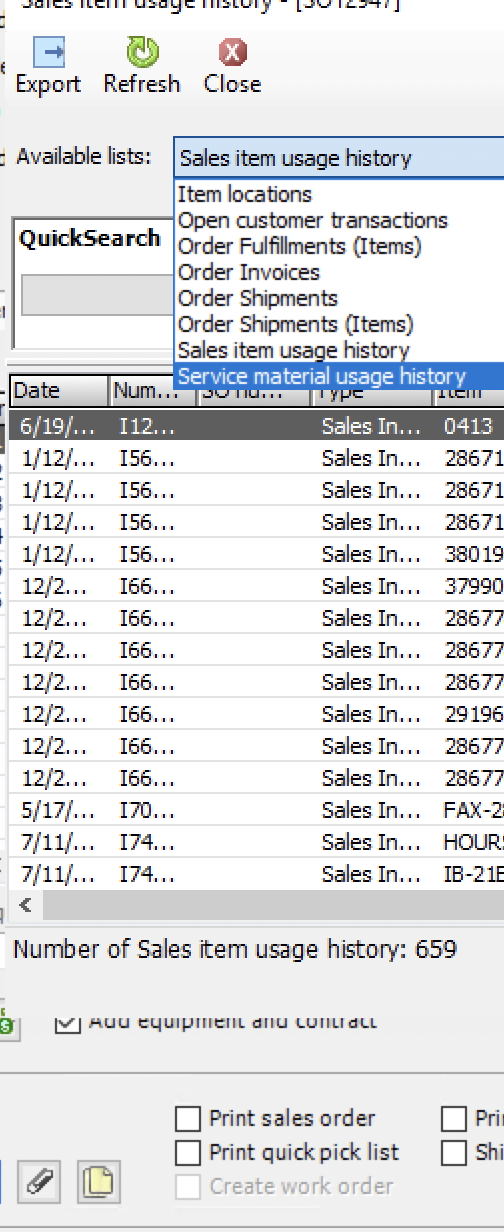 Processing, shipping and fulfilling the supply order
In the Sales Order Console, select your order and right-click 'Ship Sales'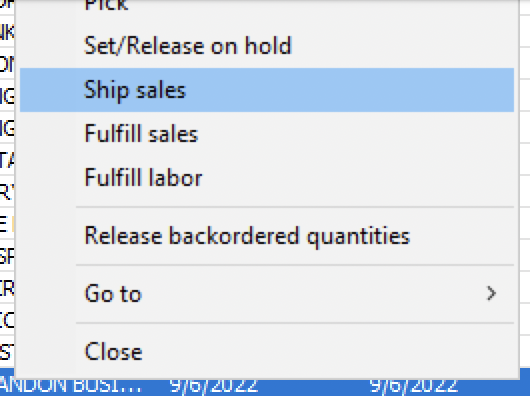 Shows a list of the items that you are shipping
If you want to 'fulfill' the order at the same time as shipping, check the box in the bottom right corner 'fulfill order. You can also do it separately after you have shipped if you want to.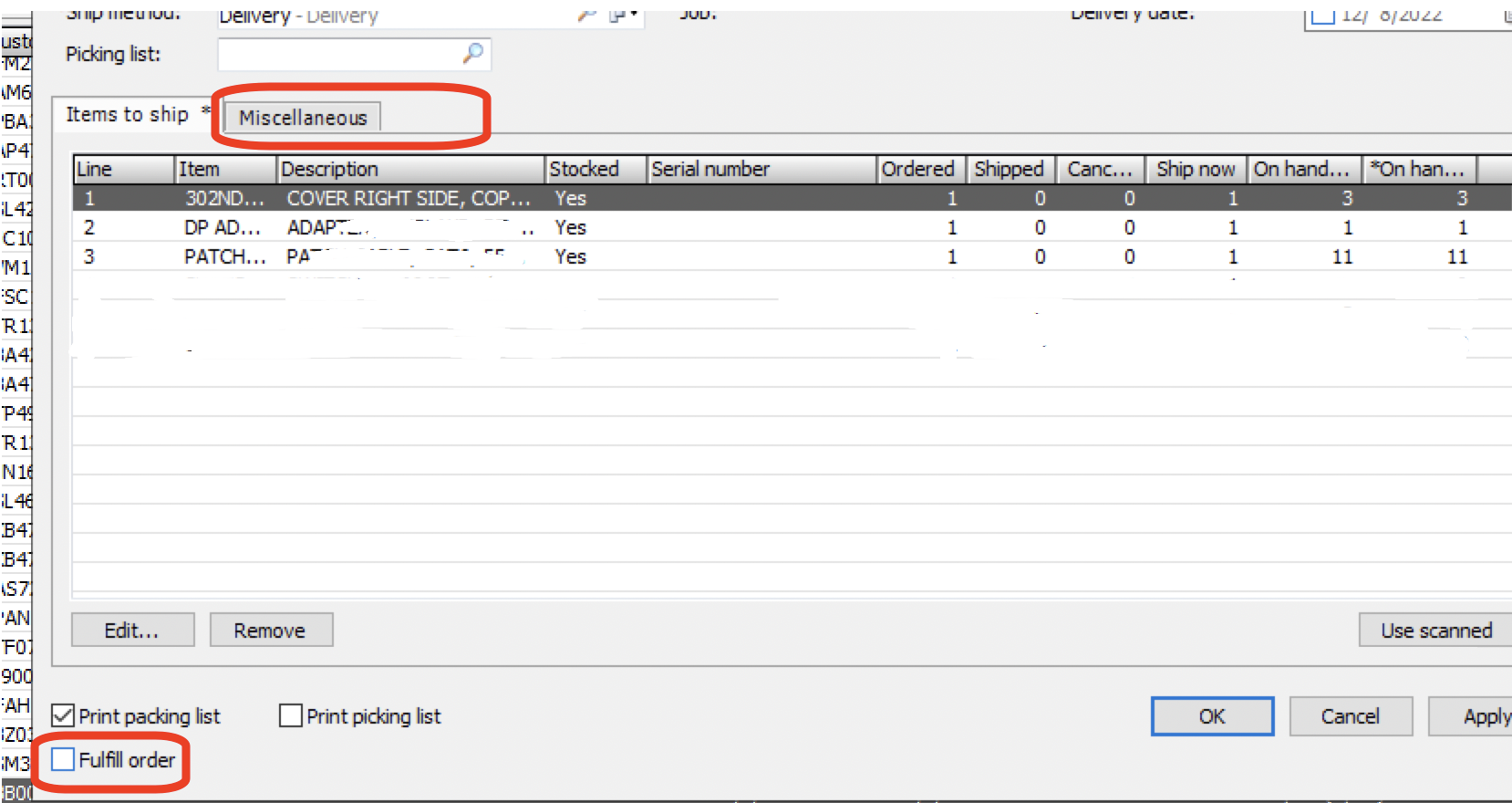 Set your Shipping Method (if not done when the order was created)

Under the Miscellaneous tab, you have the option to manually enter the tracking information, or if you are using our UPSWorldship / Fedex Integration, the tracking # will be automatically pushed in here, see more info on this integration here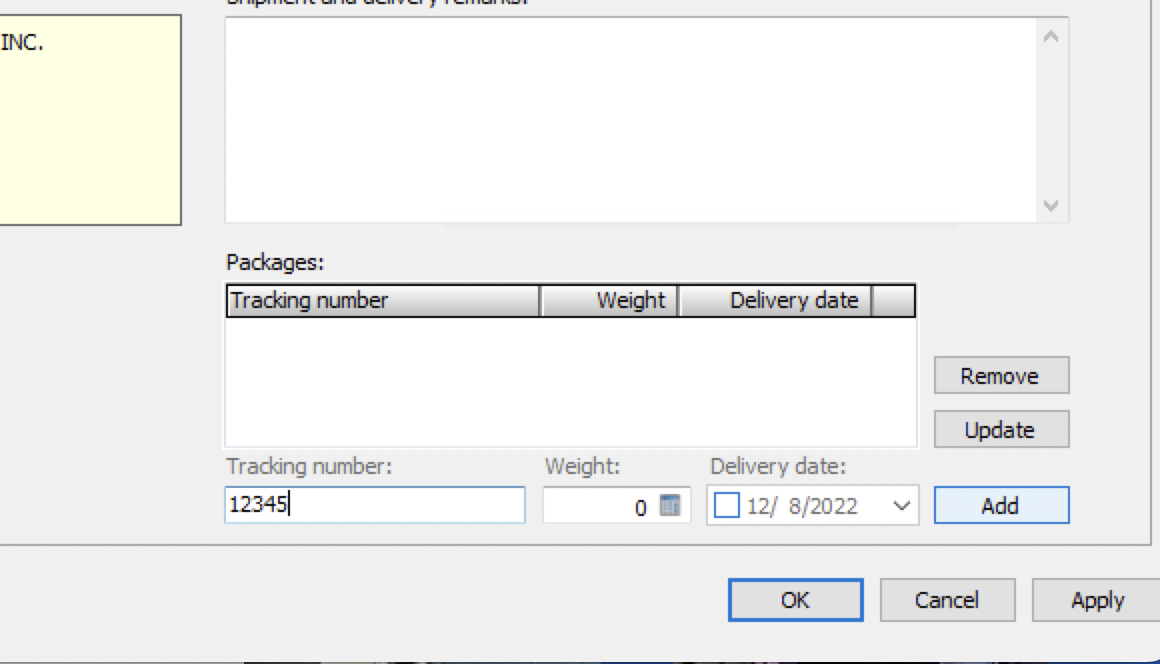 Click OK, and your supply order is shipped, and fulfilled if you opted in the prior step. Otherwise when ready to fulfill, you can right-click on the order again and select 'Fulfill Sales'