eAuto does provide easy functionality to void a service call. Many times, however, the call is being voided as correction to quantity of labor, travel, mileage, etc. are needed. It is important to ensure the void "hits" the same month the original invoice was generated in. 
So if you are voiding in January 2017 an invoice from September 2015, you will need to re-open the GL for that month (in this sample September 2015). Otherwise, eAuto will default to voiding it in the current month (or the last open GL month, whichever is closest to actual invoice date). 
Begin by changing the GL Period via Accounting / General Ledger / Change Period: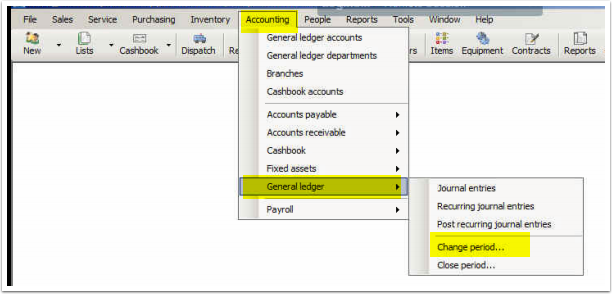 Set back to needed Month / Year: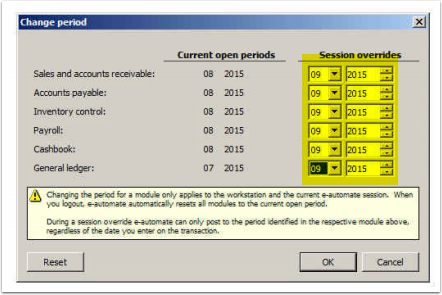 Now you can VOID your service invoice. Notice the pop up that appears when VOIDing the invoice? The period is 201509 even though the date of the void is 1/10/17. The period is correct and specific to the GL and is exactly what you want to effect. The date is just the day you facilitated the void, but the period is what effects the GL (and the profitability).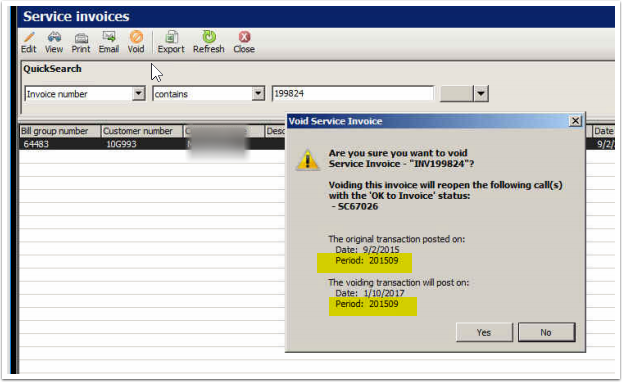 **AND DON'T FORGET TO SET BACK YOUR GL PERIOD OTHERWISE ALL OF YOUR WORK WILL BE IN THE WRONG GL PERIOD!**