**Please use these instructions as Step 1 in set up for ID890/Dealer ITT Sync**
Below are instructions on the one time set up eAuto codes,custom properties, tech and dealer customer record needed for ID890. 
Attributes and Configurations (Custom Properties) Via Tools/Lists and Codes:
We will build the following Attributes and Configurations per our default variable settings:

1. ZCJ_DealerNumber (Variable3) - you may put in any description you like, make sure Data Type is 'Text Box':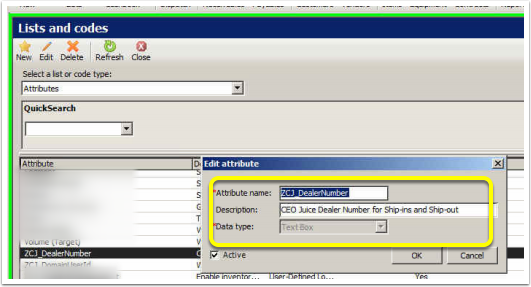 2. ZCJ_ITTEquipmentNumber (Variable4) - you may put in any description you like, make sure Data Type is 'Text Box':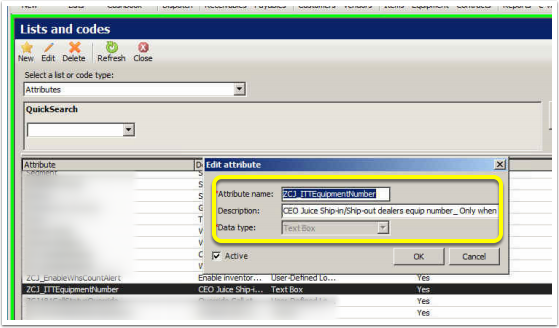 3. Assign those two attributes to Configuration (Custom Properties) so you can access within record:
ZCJ_DealerNumber (Variable3) assign to Customer and Employee tracking configuration: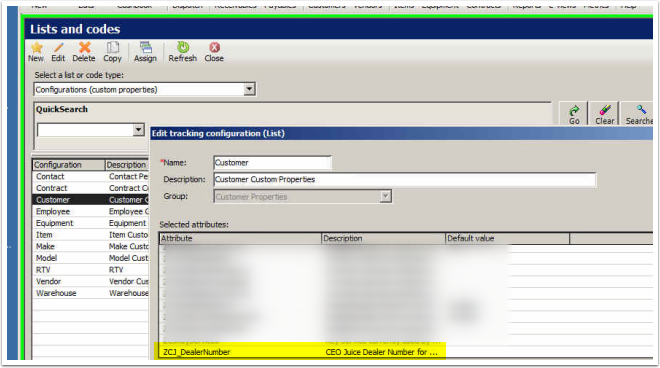 4. ZCJ_ITTEquipmentNumber (Variable4) assign to Equipment tracking configuration:
This Attribute only needs to be populated for cases where the Serial Number is not unique on the ITT Dealer's end of the sync. Contact the ITT Dealer to obtain this value.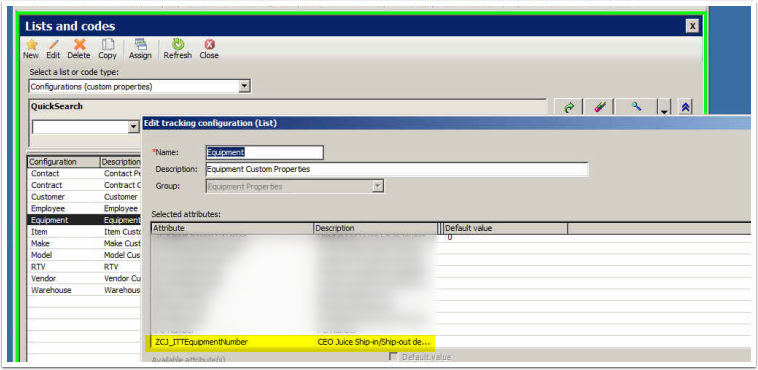 You will need to create these codes according to your variables set up:
1. Create Activity Code (VariableX) - defaults to 'SL' which is standard labor activity code in eAuto, but if you wish to have specified labor activity code for these calls, then populate in VariableX and create in eAuto:
(If you are the Servicing Dealer, then activity code on service call will be your default; however, if you are Selling Dealer, then call sync data will populate with activity code listed in VariableX)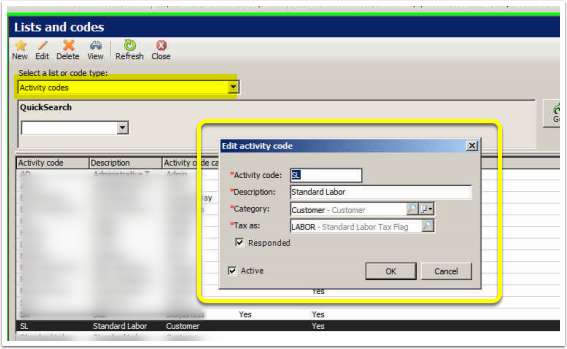 2. Create Note Type (VariableY) - this will exchange notes from service call. You can list specified note type(s) in variable and alert will only sync contents of those note types. If you leave this variable blank, then all note types will sync: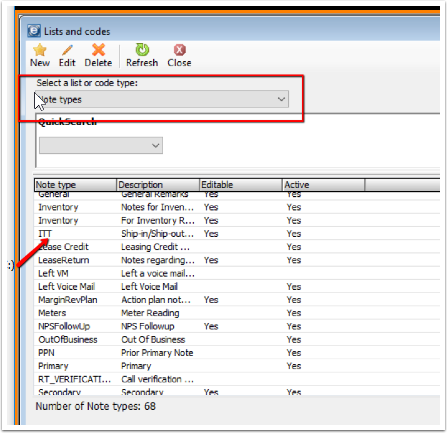 3. Create Call Priority (Variable2) if you wish for these service calls to have different priority (defaults to M=Medium).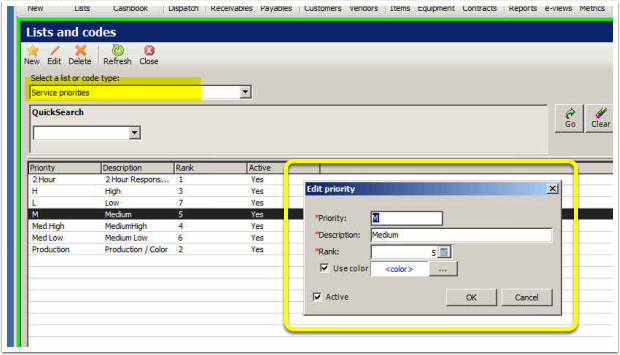 4. Create Meter Source (Variable5)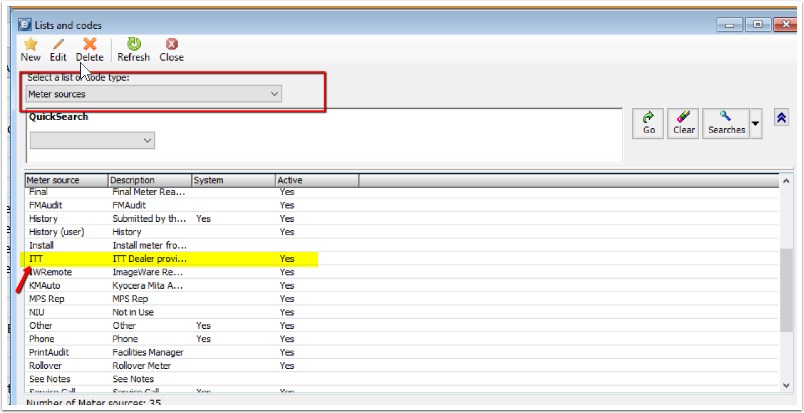 5. Create Call Type (Variable7):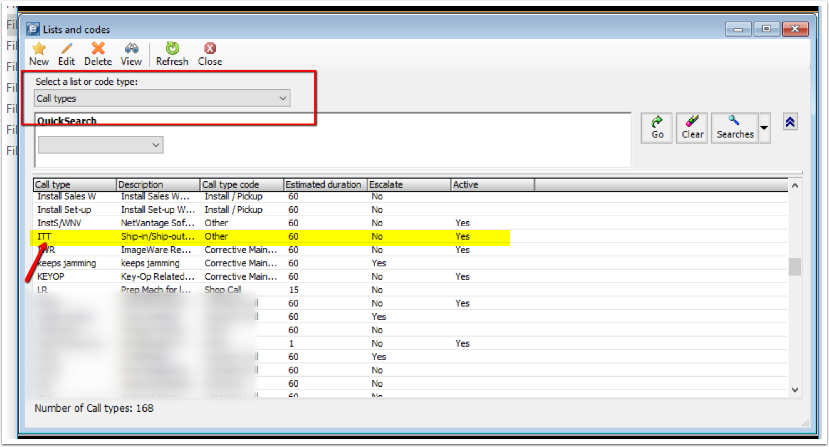 **NOW proceed to Step 2 for further system set up**