Our Process ID125 - Pushes favorite comments to your website, allows you to share your customer's feedback. To get their permission to share we have added a check box. You can control whether you push over to the website the first/last name and company name based on the variables on alert ID125.
By default we add this language at the top of every survey.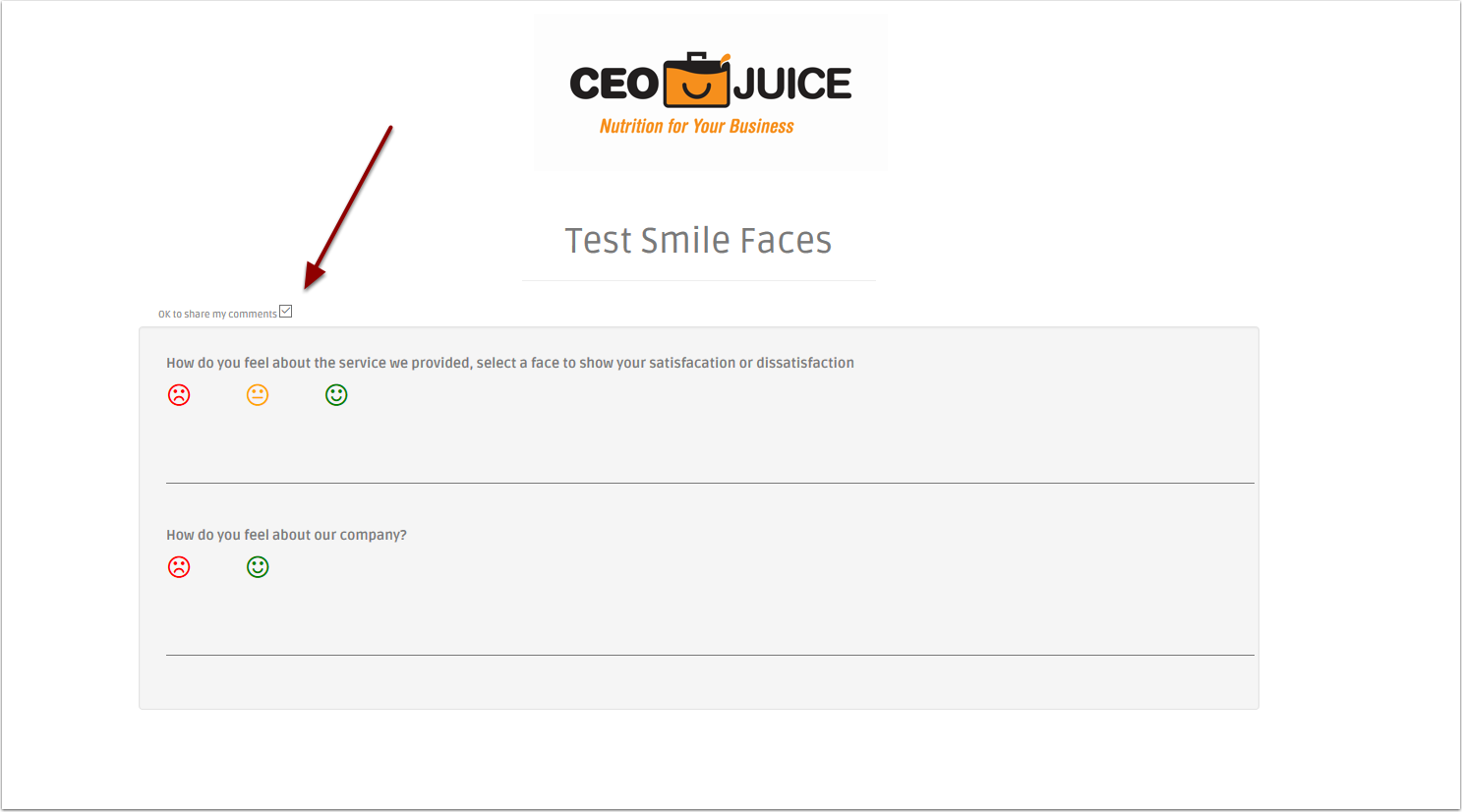 If you would like this feature turned off, please let help@ceojuice.com know and we can turn it off for you. 
If your customer has indicated they do not want their comments shared, #3 below would show NO: