If you use www.datablaze.com for GPS tracking for your techs they offer a "Uber Style" site where you can watch the tech's progress as they approach your location. We are able to include a link on our Dispatched portion of ID181 (notice to say tech is on the way) that includes a link saying something like "Click here to track our technician in real time".
The link is only live while the tech is dispatched. Email cameron@datablaze.com to get started.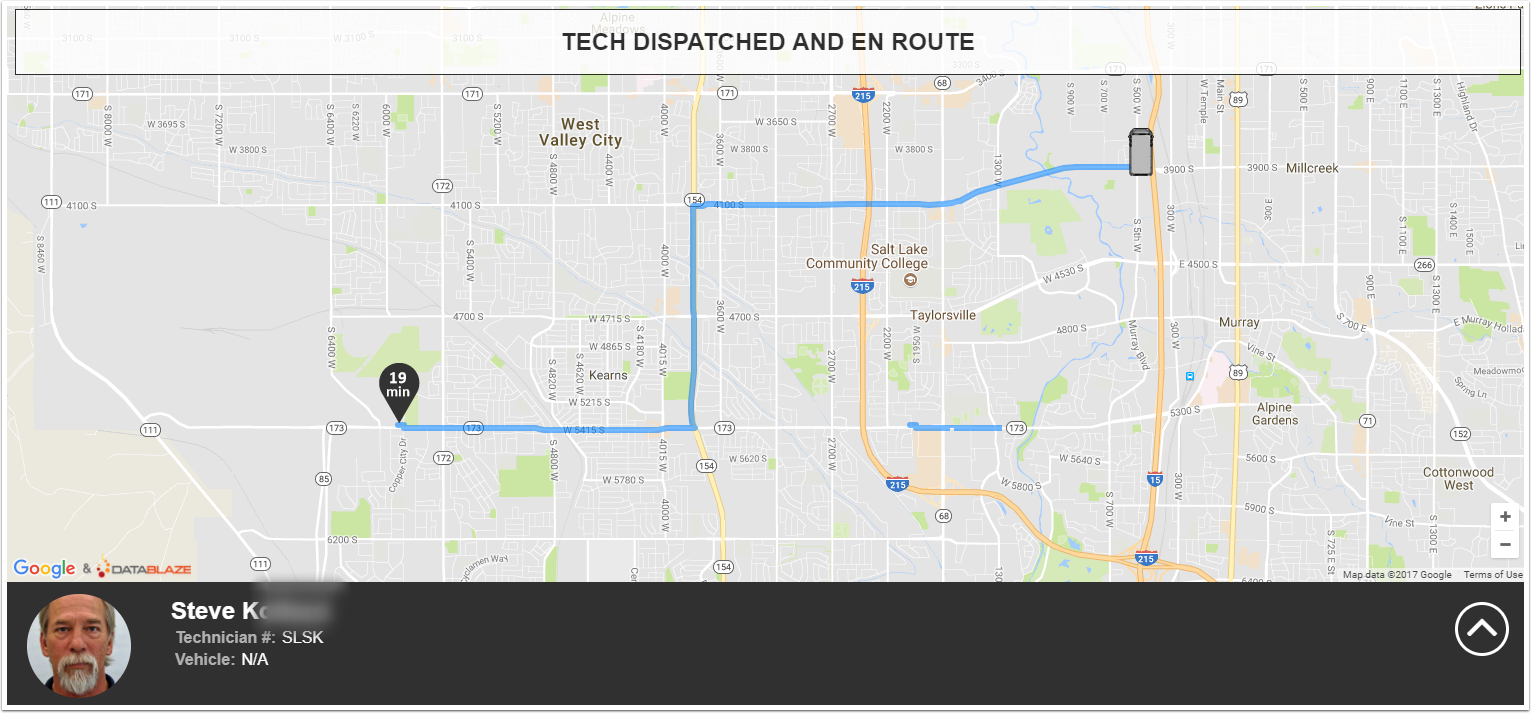 Clicking the bottom right arrow will get you call details.