Having a test e-automate database available is very helpful, whether you are testing one of our ConnectWise integrations, have a new process to figure out, or need to determine how best to fix a problem with a transaction in your database.
A new test company is created using e-admin, in order for your users to log into the test database, you must create the test company in e-admin. Creating a database only in SSMS will not create the company within e-automate and then you will not be able to actually log in to the test database.
The eci help documentation has details on the steps needed to create and restore a test company under e-admin (1) -- Company Management (2) -- Creating and restoring a company (3):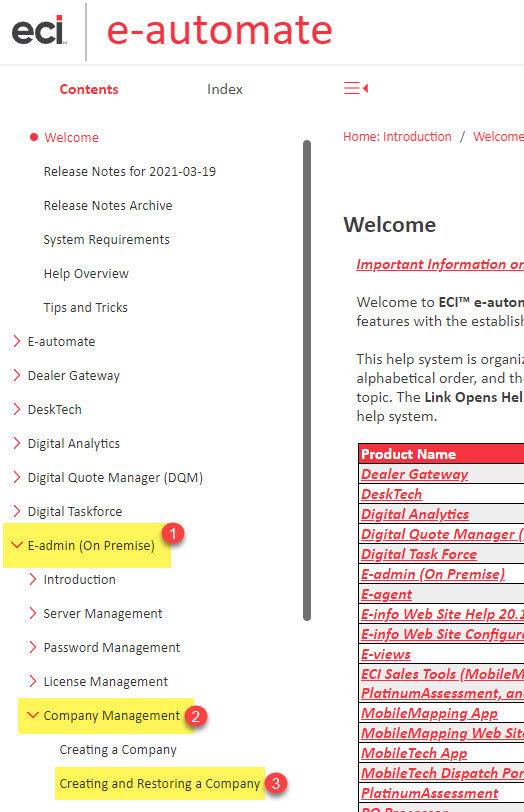 Use these links to access the specific help section for the version of e-automate that you are on: 17.2 | 20.1 | 22.0
If you are on ECI hosted, you'll need to reach out to ECI support to have them create or update the test database as needed.