Most sales people will tell their manager they lost the sale on price and won the sale with superior selling skills but that's not usually the case.
This is a process to send an email with a promise of something like a $20 Starbucks gift card to understand why the sale was lost, including a survey link for feedback.
We suggest you have one survey for an existing customer lost and a 2nd one for a prospect lost, for a lost customer, consider using ID617 to send a list of contracts terminated today and use that as a reminder.
We originally tried to fully automate this process by looking at closed sales in our clients CRM or canceled contracts in eAuto, however that proved too difficult to implement so this requires some manual process to identify the lost sale and the contact/email for the decision maker. That contact then needs to exist in your eAutomate database as a Prospect.
ID81 requires you to flag that contact as needing one of the Lost Sale surveys by adding a category ie "ZLostCustSvy" to their contact record in eAutomate. The contact record must be linked to a customer record, and have an email. Within 1 hour of adding the category, the survey will be emailed.
Default email template:
Subject: Please help us with your feedback!
Hi John,
We appreciate that you gave us an opportunity to do business with ABC Copier Company. We also understand that you have chosen a different vendor at this time. We are constantly striving to improve in all aspects of our business, and would really appreciate if you could answer a few questions about your experience with us. Please take a moment to complete a short survey to let us know how we could have better served you.
Click here to let us know how we could have done better
Thanks in advance!
Gary Lavin
President and CEO
ABC Copier Company
Mobile 858-776-2646
Default questions: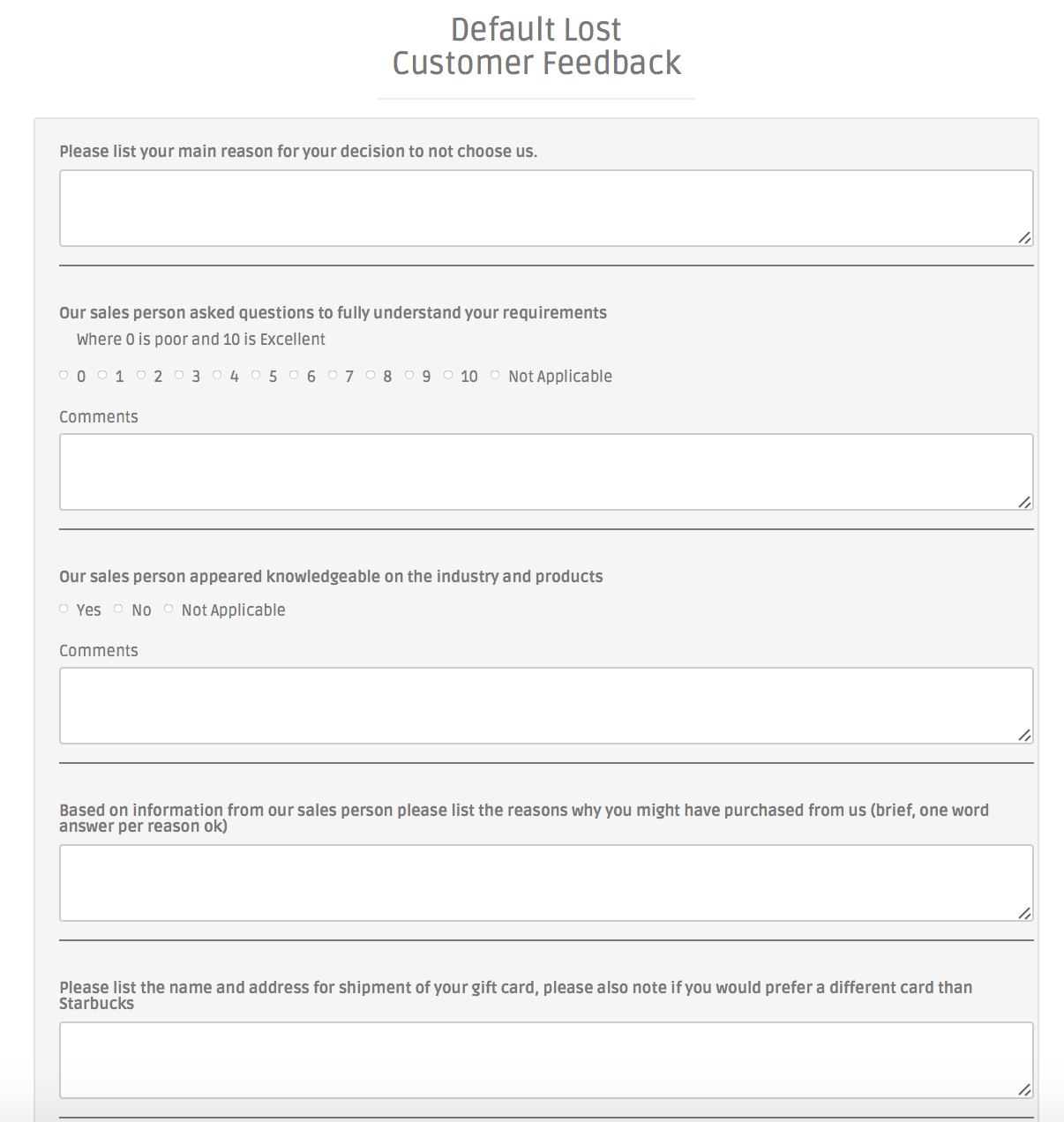 Email help@ceojuice.com with questions.