We suggest you use the shared Custom Reports Folder. We have a large supply of custom reports available at no charge (to see list go to www.ceojuice.com and change Output Type to Custom Report). Custom Reports are listed in the Report Console as shown below:
* Note: The Custom Reports folder is intended for just CEO Juice Reports, there is no need to move ECi Reports into the Custom Reports folder. As we install Custom Reports for you, we will save them in that Custom Reports folder.
This Custom Report folder enables CEOJuice to install your custom reports in the same location each time a new custom report is requested by your organization. We ask that you set up the Custom Reports options so as to direct to a shared network folder (via UNC path) enabling all of your eAuto users to access the same Custom Reports.
To set up this UNC path, please go to Tools/Options/Reports: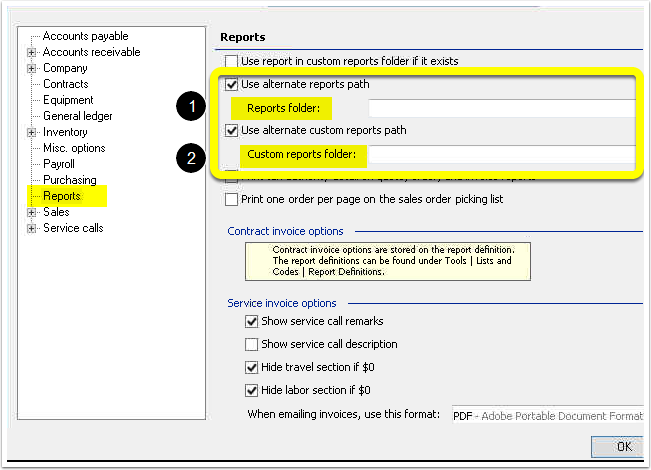 Uses Alternate Reports Path – please list UNC shared folder from your network (i.e. \\SERVER\Custom Reports) and not a mapped drive like D\Custom Reports
Use Alternate Custom Reports Path –please list UNC shared folder from your network (i.e. \\SERVER\Custom Reports)
Then COPY all the contents of the c:\program files\e-automate\reports folder to the new shared reports, and then do the same for the custom reports folders.
eAuto users will need to log out and back in again to access these changes. Once you set that up on one client, it will automatically work for everyone, but only after they restart their e-automate client.
If you have shared Custom Reports and a user is still not able to find/see, please check that the user doesn't have Reports UNC path overridden at their own eAuto client level. Also, make sure that the user has rights to Custom Reports in eAdmin.
Verify by selecting Tools / Client Settings / Reports. These should be blank, there should be no check mark by 'Override system report settings':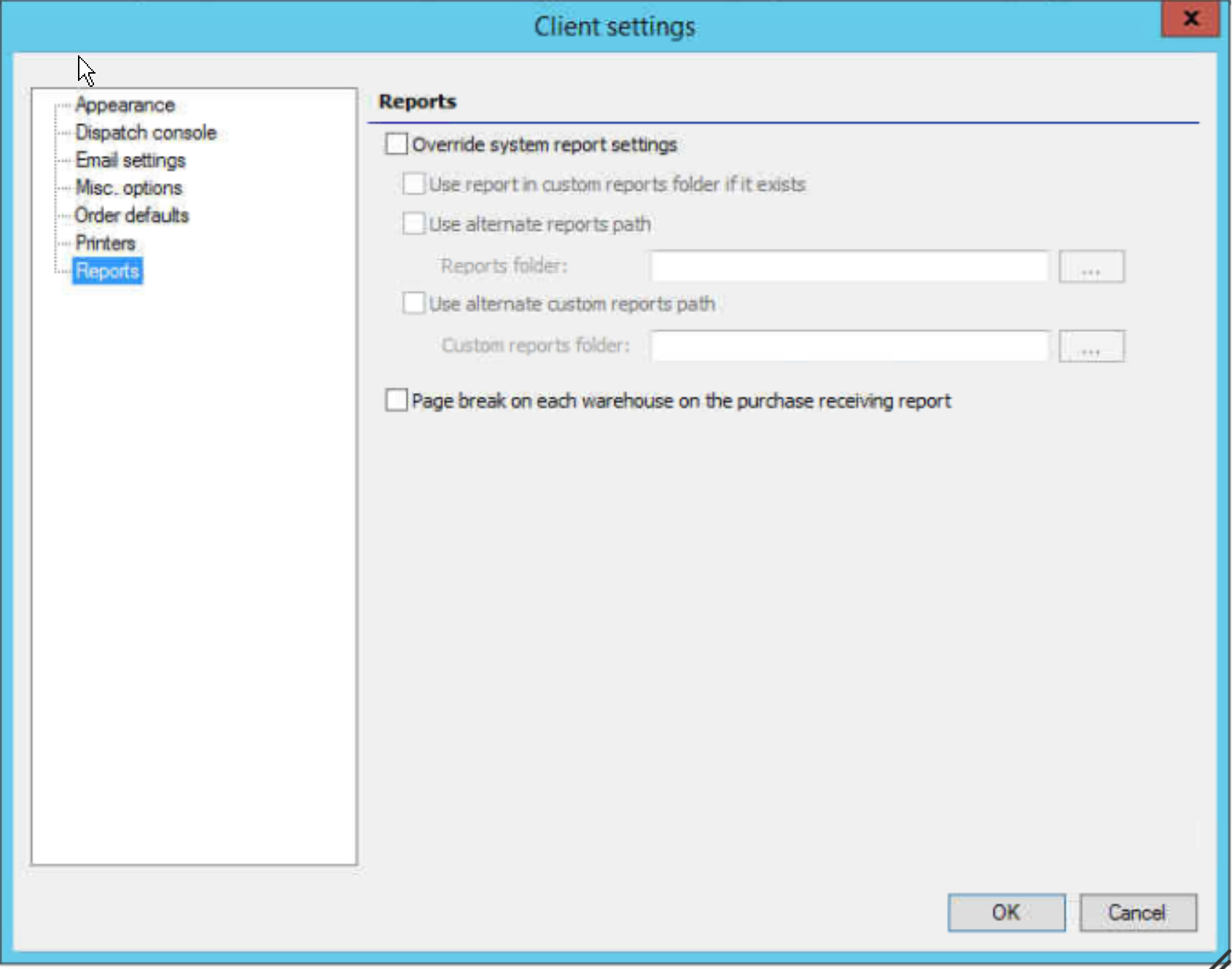 *********************************************************************************
The Custom Reports folder will need to be "shared" (if you have not already done this):
(Be sure to give CEOJuice read/write access to this folder so we can place our custom reports directly into this folder)