Note:
When the spreadsheet is opened, security for macros needs to be enabled.
The utility needs to login to your EA server with a SQL Server user name and password which has database write permissions to e-automate's coexecutive SQL table, Obtain this information from your network administrator, perhaps have them create a new SQL user that does not using windows authentication. See here for how to create a new SQL user.
IF YOU HAVE PROBLEMS LOGGING IN TO E-AUTOMATE, ENSURE YOU HAVE THE CURRENT VERSION OF THE SPREADSHEET INSTALLED.
Starting with the first tab called settings, enter your database name (will start with co) and server name

Then go to the Add-Ins tab of the spreadsheet (1).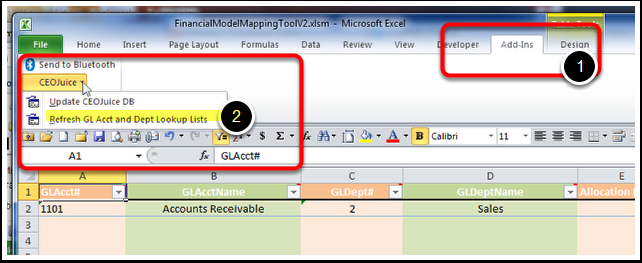 Click on the CEO Juice option and pick the "Refresh..." option
You will be prompted for those login details, remember to add Co in front of the database name.
OR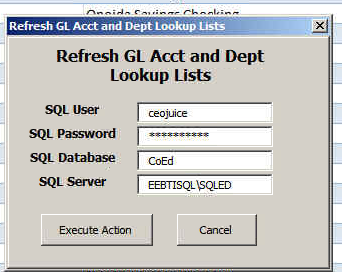 You may just need the SQL server name as in the first example or the full path in the SQL Server field as in the second example.
For correct names, check the path\name used in creating a new e-automate client setup: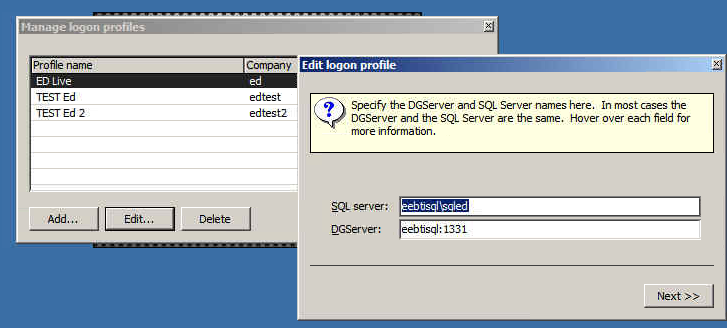 *************************************************************
Once complete to upload the information back in to e-automate:
You will be prompted to login again using the same database as before: