ID498 will email your 3rd-party dealer contact their billed meters. Every time that piece of equipment bills on a contract, an email automatically goes out to the person identified showing the meters that just billed on that equipment.
**This alert will look back 10 days for invoices generated and any qualifying records with a set contact (as shown below).**
On the equipment record / custom properties tab, set ZCJShipOutMeterContact with a contact from the drop down list (the person who needs to be sent the meter read).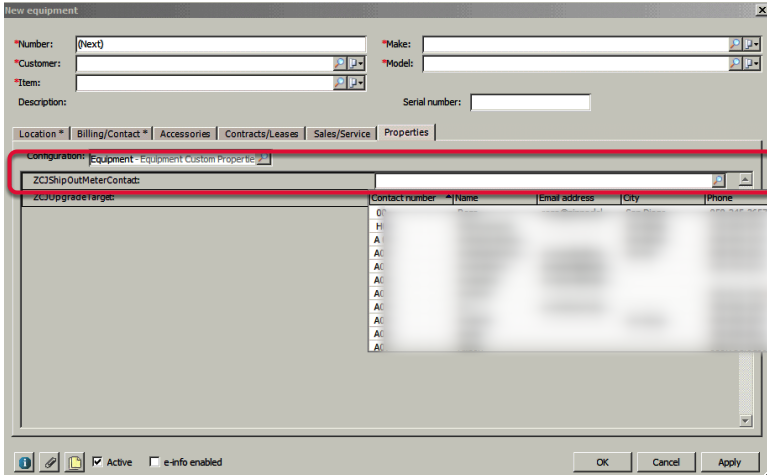 Sample: