This is a one time process to help us determine what your key services are and will only need to be updated if something changes. We use a combination of Model Categories, Contract Types & Bill Codes to determine key service.
We suggest you get the VP of Sales and Owner involved in this process and give some thought to what qualifies. If a customer has got a zero cost single user license of eCopy Desktop, that they have never registered, are they a Document Management customer?
Click here for how to find the App and log in. Login/password is User/map
Launch the Key Services section of our App

Test by setting up your Copier Customers something like this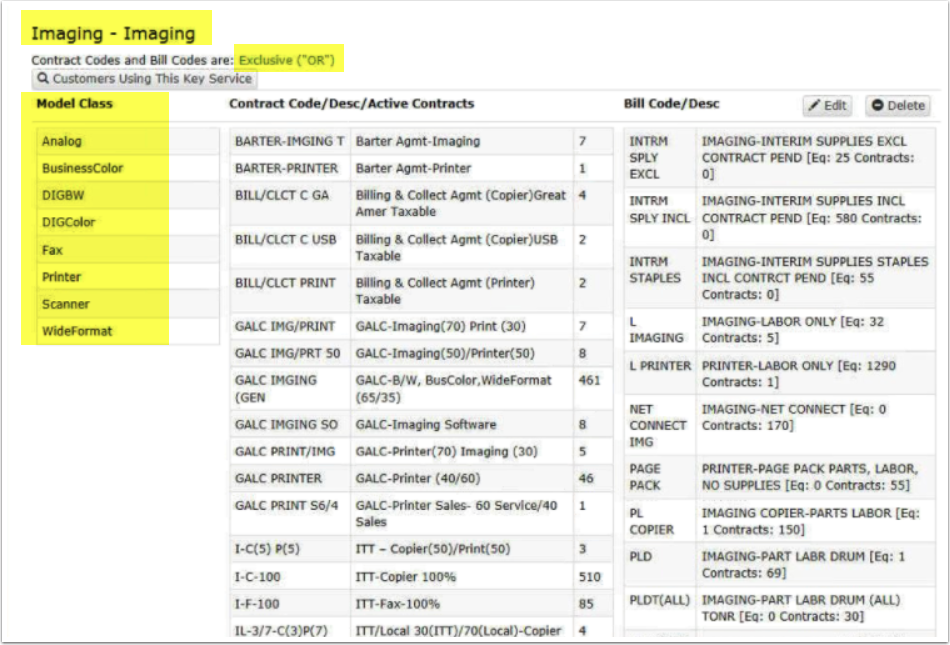 Give a Name and a description to the next key service
Decide if the criteria is AND or OR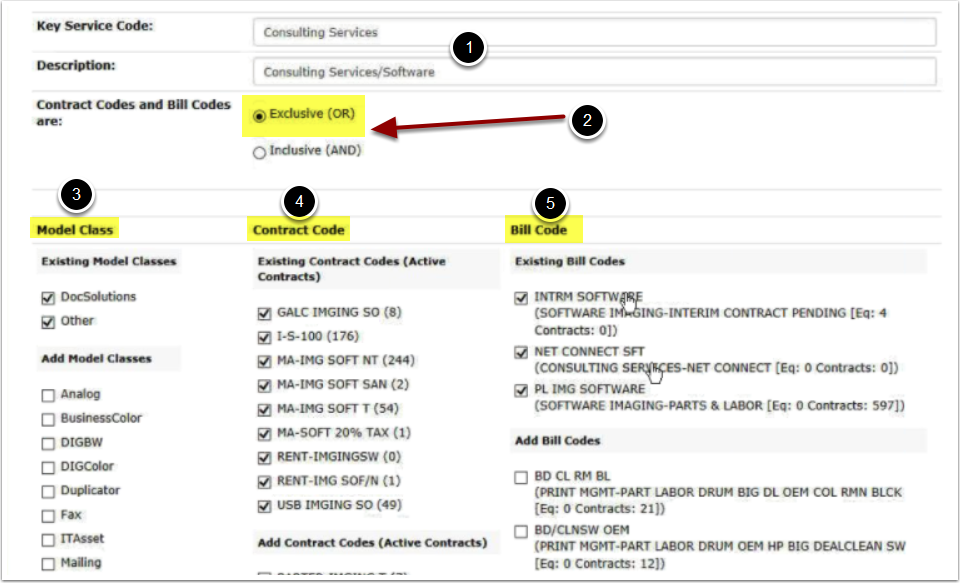 3  Decide what Class from the Model Category apply (if any).
4  Decide what Contract codes if any, note we tell you the number of active contracts.
5  Determine if any Bill Codes apply
Remember at 2 above we determined Or / AND. Must it have this Model Class AND these contract types
As an example if you have a Key Service of Telephony but you don't expect the customer to have a contract you would just pick that model class and not select any contract. We don't care how long ago the equipment was sold and assume that if it was no longer in place you would make the equipment inactive. A key service of Managed Print may mean they need to have certain type of contract in place and you may or may not select a model class as well.
Once complete your screen should look like this.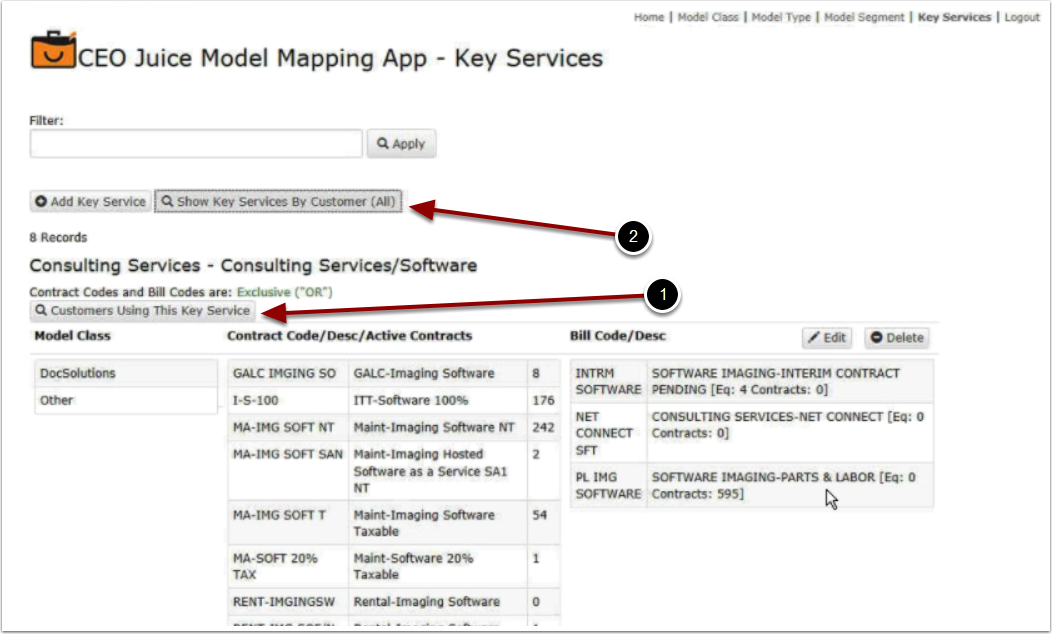 1  You can preview customer using this service
2  You can preview customers using all services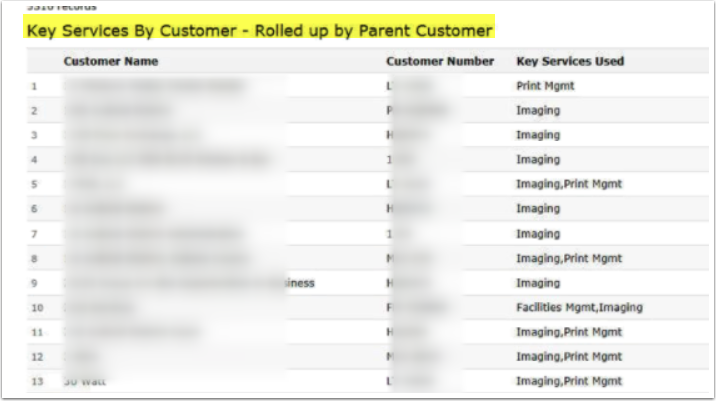 Your definition of your Copier Customers might look like this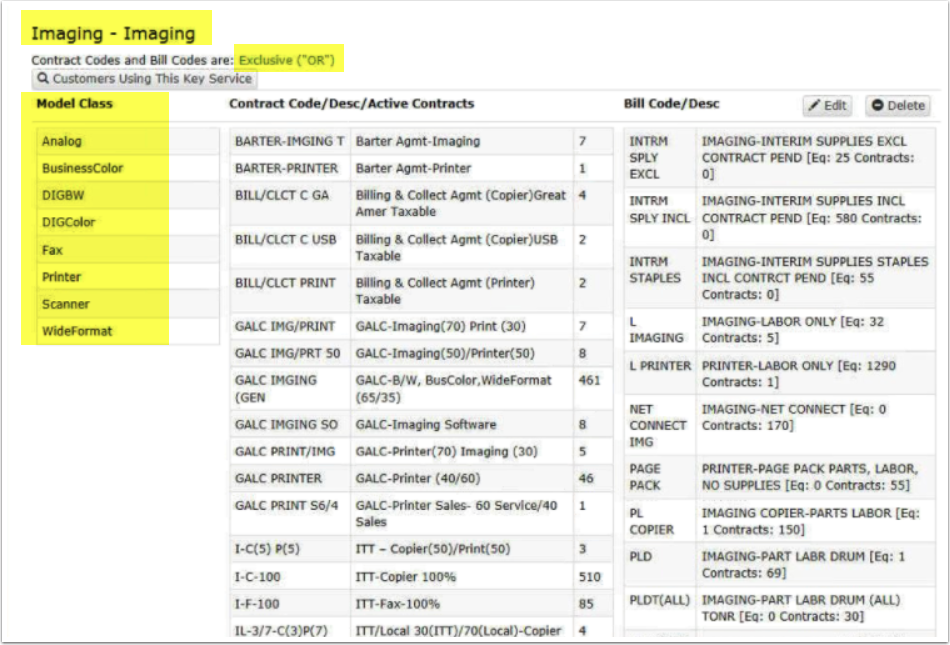 Your FM contracts might not have any Model Classes and look like this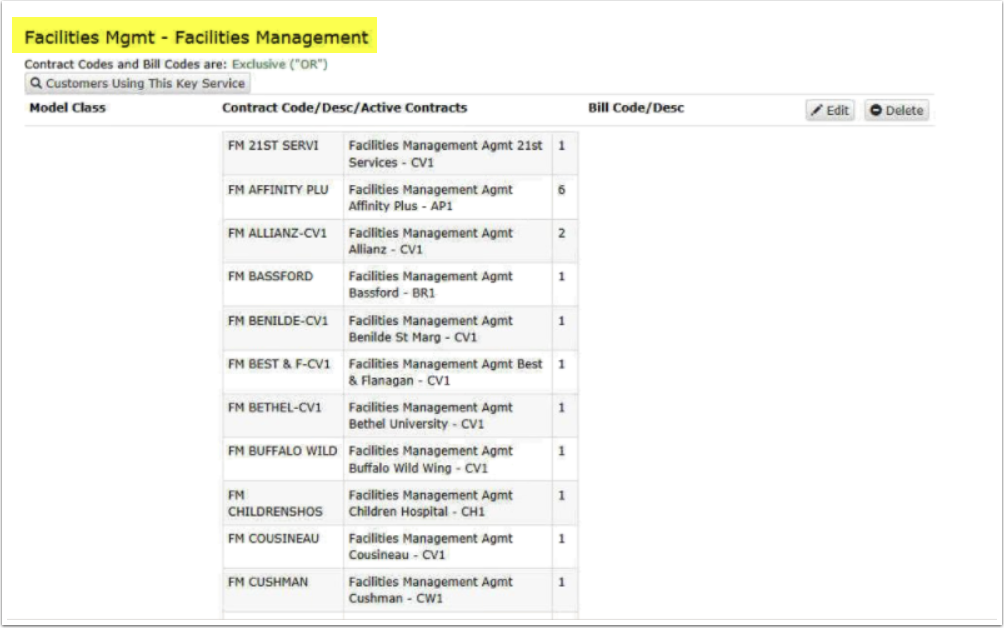 Once your Mapping is Completed, you can use ID789 to push the Key Services (ZCJKeyServices) Custom Property into eAutomate. Your CRM integration can pull it from there. Please see THIS ID789 POST for details and a sample.