The Add-in Manager in eAuto is a feature that can be set up at each workstation to provide a quick link to any URL. This does need to be set up by workstation and can't be set globally.
Add-in Manager is located under Tools: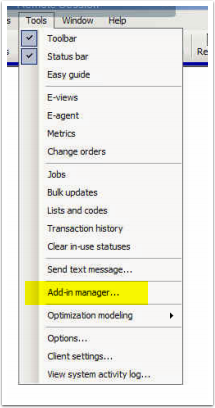 Enter the name you would like for the short cut and the URL to your SSRS Reports:
The URL format is http://juicebox/reports, replacing juicebox with the name of the server our software is installed on OR feel free to contact us at help@ceojuice.com for your URL.
**Be sure you Add-in manager does NOT have check mark by 'Open URL in e-Automate'**
For ECi hosted clients, please contact help@ceojuice.com for you unique URL.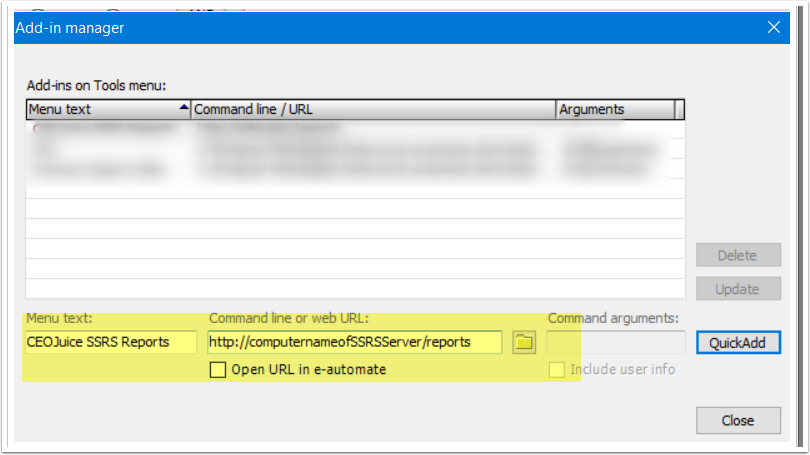 This Menu Item now available to user under Tools and will take them directly to SSRS Reports. **Please remember Internet Explorer required as the browser.