Our parts warranty process flags parts we believe are eligible for a manufacturer's refund as they have not met the guaranteed yield or days. We see dealers who are focused on this, get 10% of their parts spend back so it's worth tracking. This alert will provide comparison totals for last month and last 12 (rolling) months of 1)Items Flagged for Warranty Return (ID90), 2)RTV's entered from ID90 Items, and 3)Credits received from manufacturer for those RTV's. Giving you insight on what should have been returned, what was returned and what you have been credited for.
Alert ID97 will identify the RTV's from ID90 via specific RTV Order Type of ID90 Credits (you will need to create):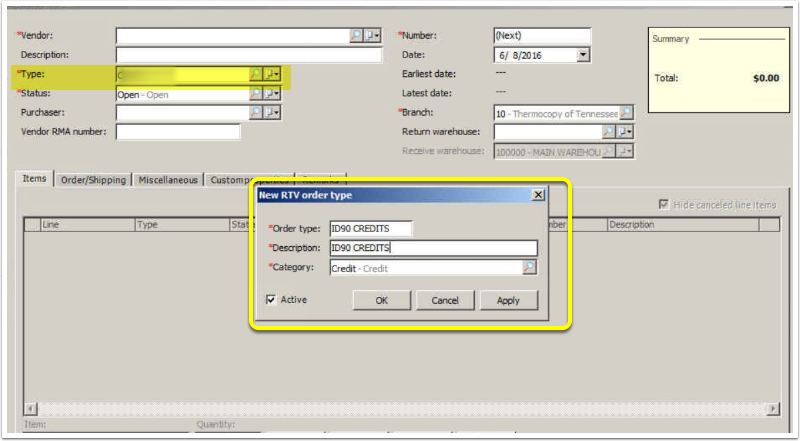 AND in order to have reference of Service Call which initially generated notice of warranty return (on ID90 email), we recommend assigning RTV# of Service Call# or at minimum listing Service Call# in description of RTV: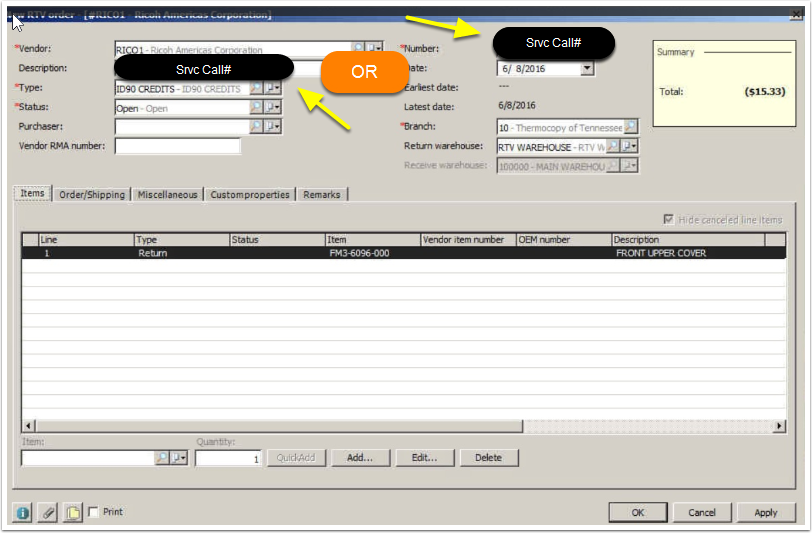 **Use alert ID705/RTV Receivers UnVouchered to monitor open RTV's.
This RTV will then be used to link to Purchase Order Credit Memo to facilitate credit on AP account. Keeping this RTV link all the way through to the PO Credit Memo enables this alert to accurately report on Credits received from manufacturer for those RTV's.