ID800 will email invoices as they become past due, significantly cutting down on the work involved to stay on top of your AR. However, it's still a lot of work if they have to be mailed and/or need a phone call. This alert will send a list of all customers with no AR (customer's AR, meaning the person at your customer's office responsible for getting you paid) contact/email, sorted with most past due at top and only customers you have invoiced in the past VariableW months. Use VariableX to exclude Types of Leasing Company etc.
eAuto Contact Record showing email address is present but Preferred Contact Method is 'phone'. These need to be changed to Preferred Contact Method of 'email' so past due invoices can be emailed rather than sent via regular mail.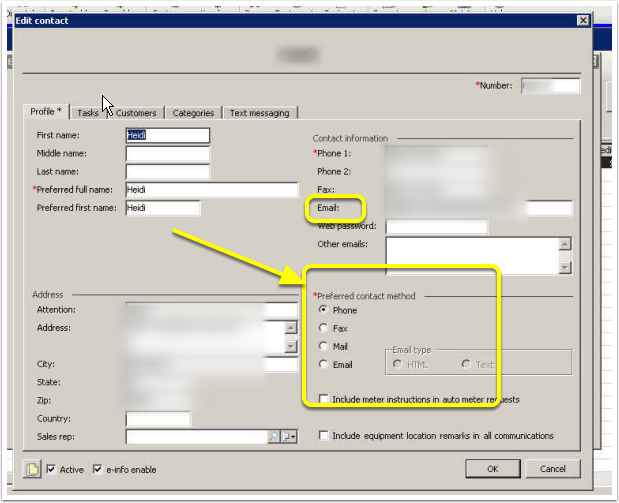 Variables:
VariableW: # of months back to look for invoices to customer (for instance if '12' ignore any customer not invoiced in more than 12 months
VariableX: CustomerTypes to ignore (separated by comma)
VariableY: 'NoPhone' to exclude AP Contacts with PreferedContactMethod of 'Phone', or else 'Phone' to report those as well
Sample:
Shown is Contact with email address, but Preferred Contact Method as 'phone' OR Contact with no email address (so please consider getting email and changing Contact Method to 'email' so past due invoices can be emailed).