We have clients whose policy is for the Service Manager or Technician Supervisors to randomly select customers who have had a recent service call completed and follow up onsite with the customer to assess the technician's overall performance / repair of the equipment.
ID119 sends an email with a survey link when this 'review' service call is entered in eAutomate, and is sent to the Manager within 30 minutes.
1) Add the equipment ID# used on the original call (equipment tech worked on in first call) to this review call.
2) Technicians Manager/Supervisor must to be listed as the 'technician' on the review call, this is who will receive the survey qjuestion link.
3) Specific Call Type the alert will look for identifying this is a review call, we recommend creating a new call type just for this process. In Variable W list this call type. Do not set the call type category to a CM or PM.  It's best to set it to O-other. 
4) You must add the original ServiceCall# that the technician completed in the PO Field of the review call. If that field is blank no email will trigger.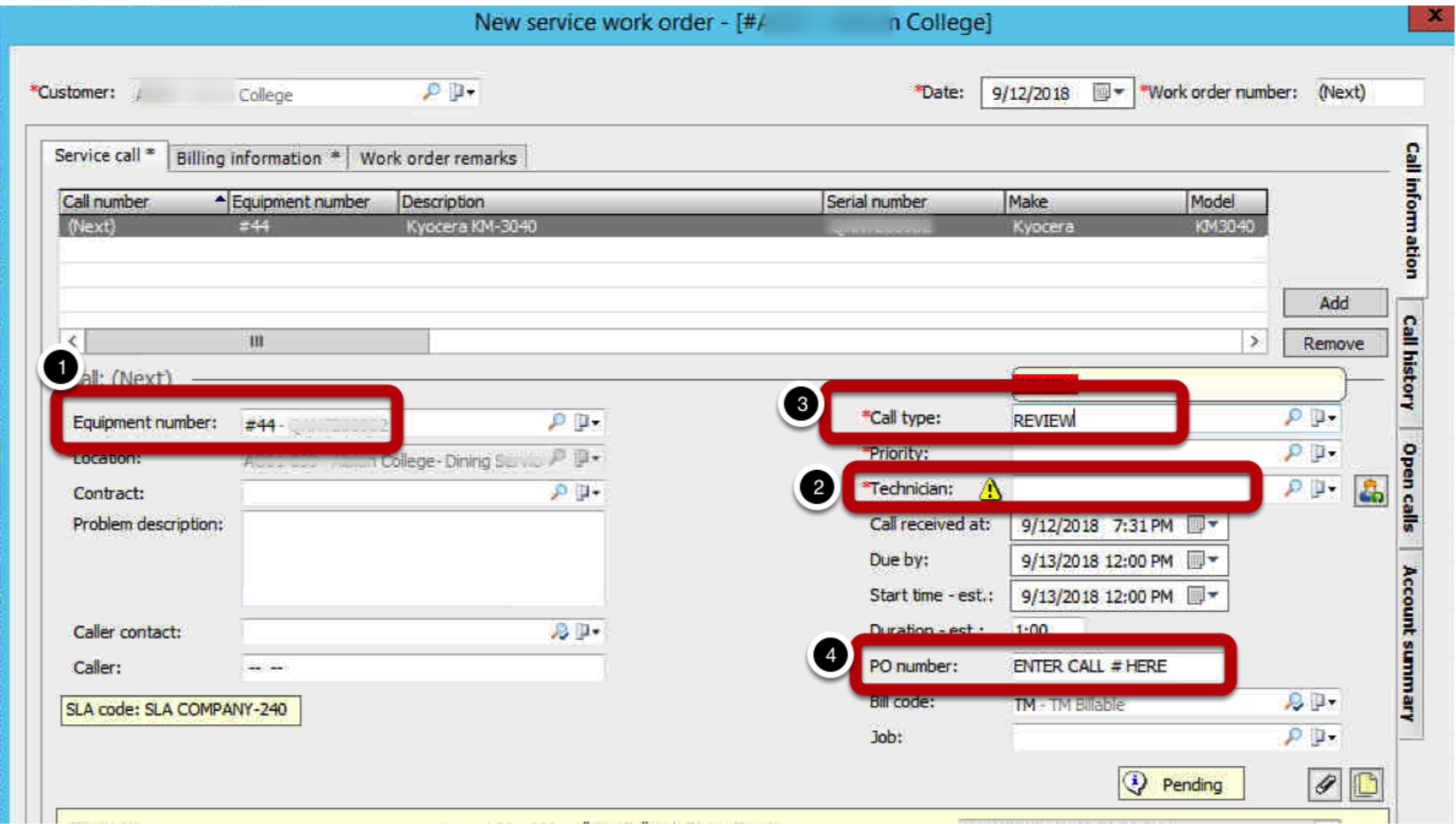 Completed responses by the Manager are emailed (PDF attachment) to the emails listed in TO/CC of the subscription.
Below is a sample of the default questions, can be tweaked/changed to fit your business needs: