A custom report we can install that will allow you to run a contract equipment population report showing the equipment details with contract rates for each machine.
The Date Range filter (highlighted below) is for service calls: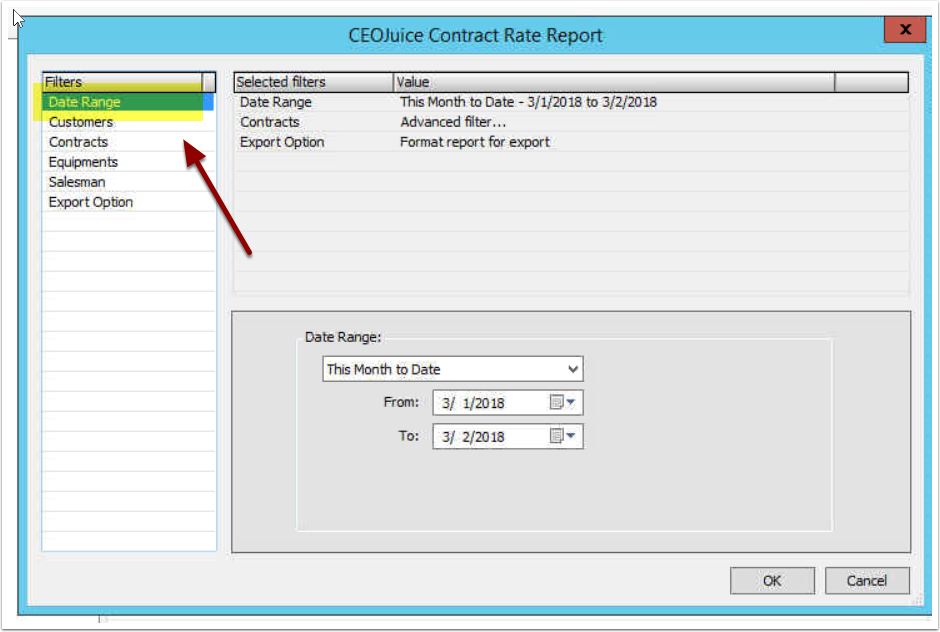 Sample Report:


Export Option - if checked will format report so you can save to excel: If you don't plan to export, leaving the box unchecked makes for a prettier, more readable on-screen format.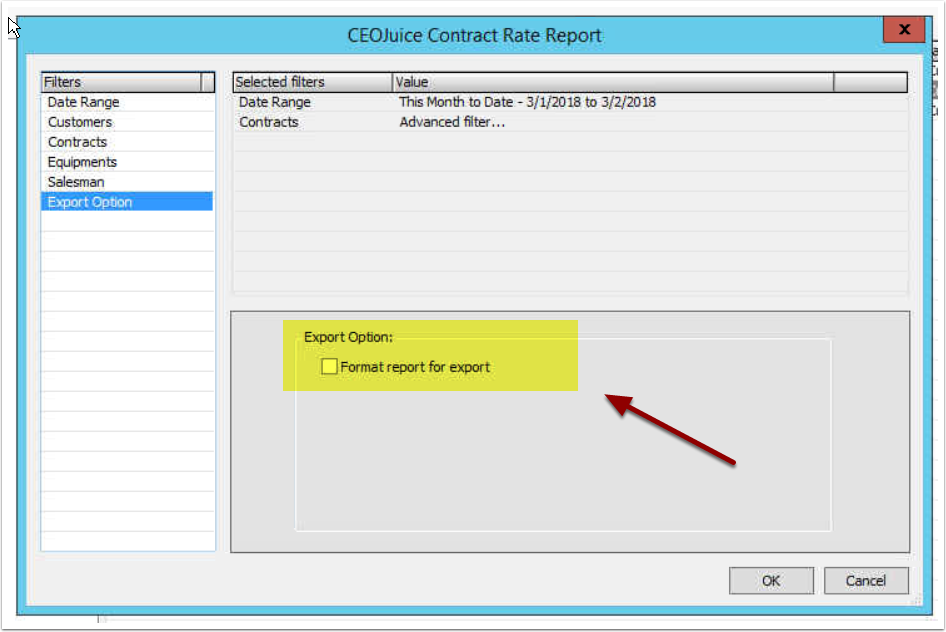 Sample of export format:


Note: Contract must have a sales rep on the billing tab for it to appear on the report.