ID271 is an Employee Survey designed to email your employees asking for feedback on various topics, the company overall, management, and job role.
See this link on the importance of asking employees for their opinion.
In order to send a survey, each employee must be set up in e-automate with an employee record AND a valid email address. The default schedule for the survey is to only run it once (after you have approved the survey to be turned live). You can customize the schedule to be sent once a year/once a quarter.
The survey will be installed in test mode first for you to review the output and make any changes. Once you are ready to send it to all employees, let us know and we will trigger it once.
The survey questions and cover email can be customized to fit your needs, we have a standard template you can start with, see samples below.
Sample of the default cover email: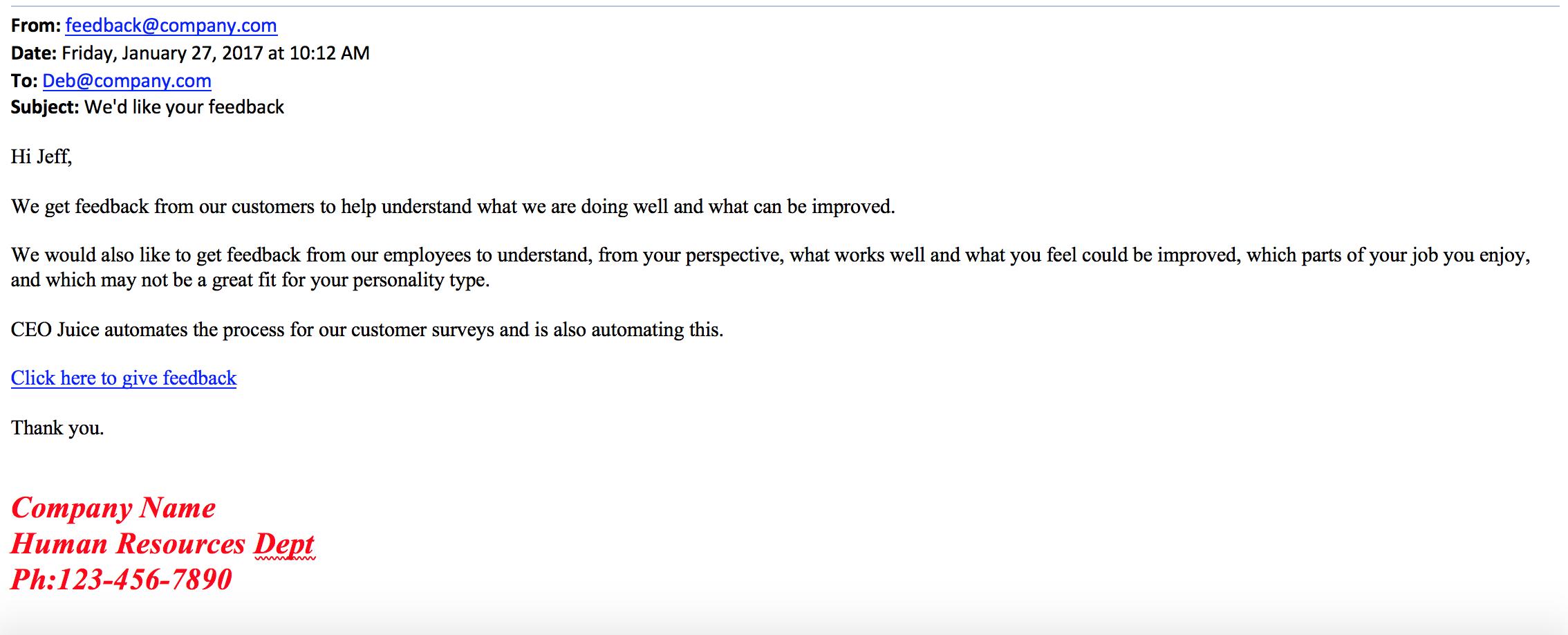 Sample of the 12 Questions: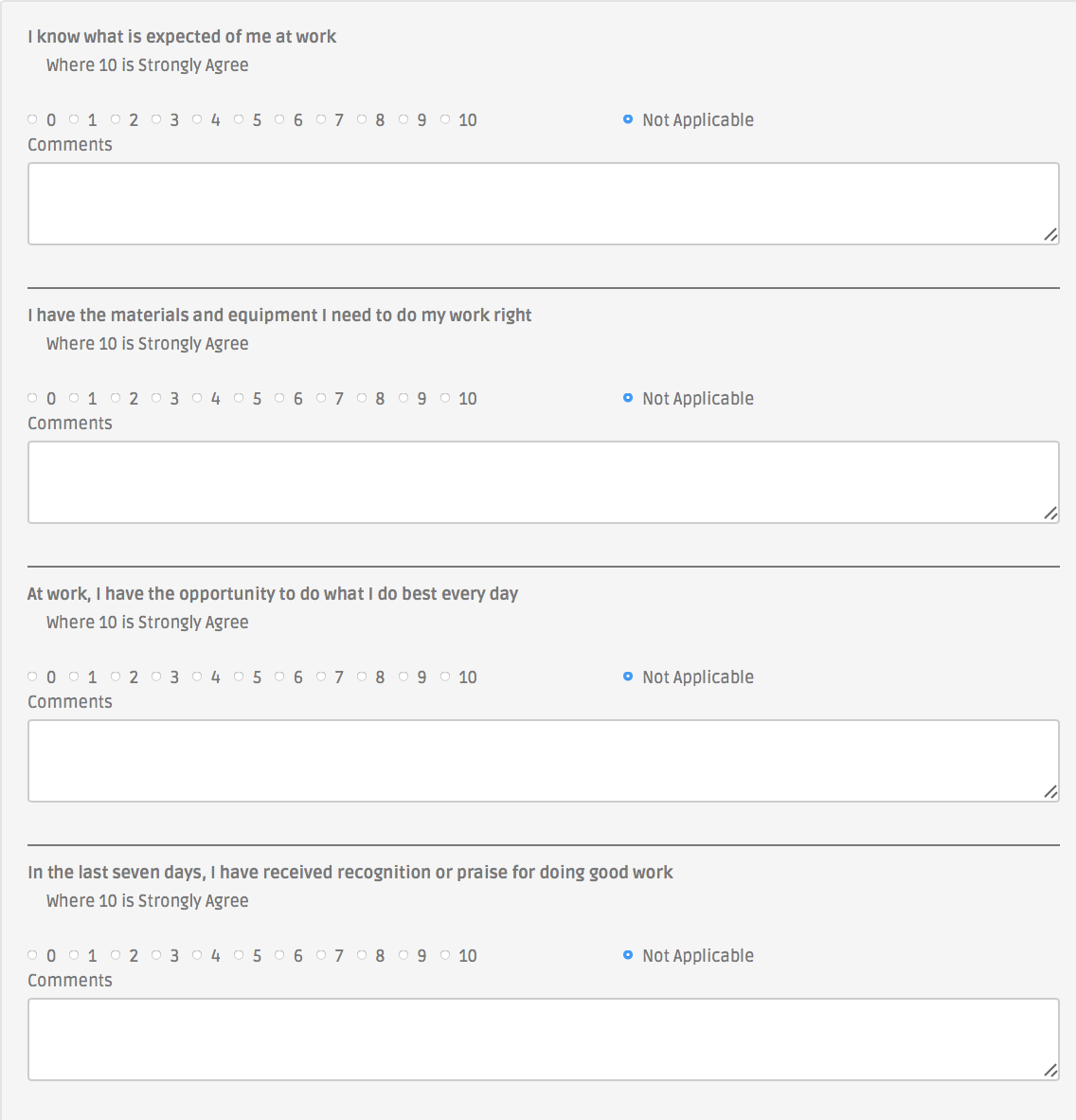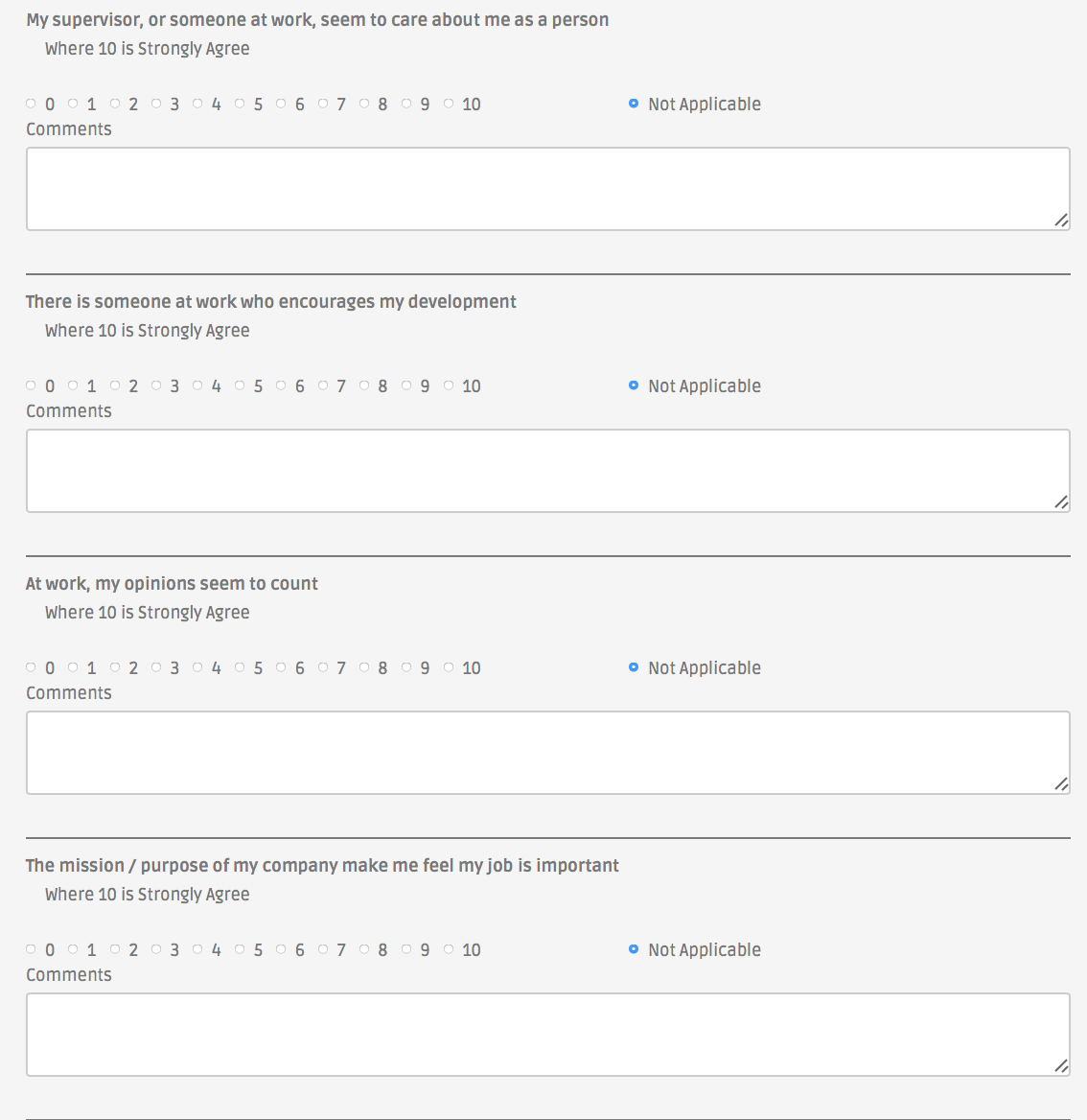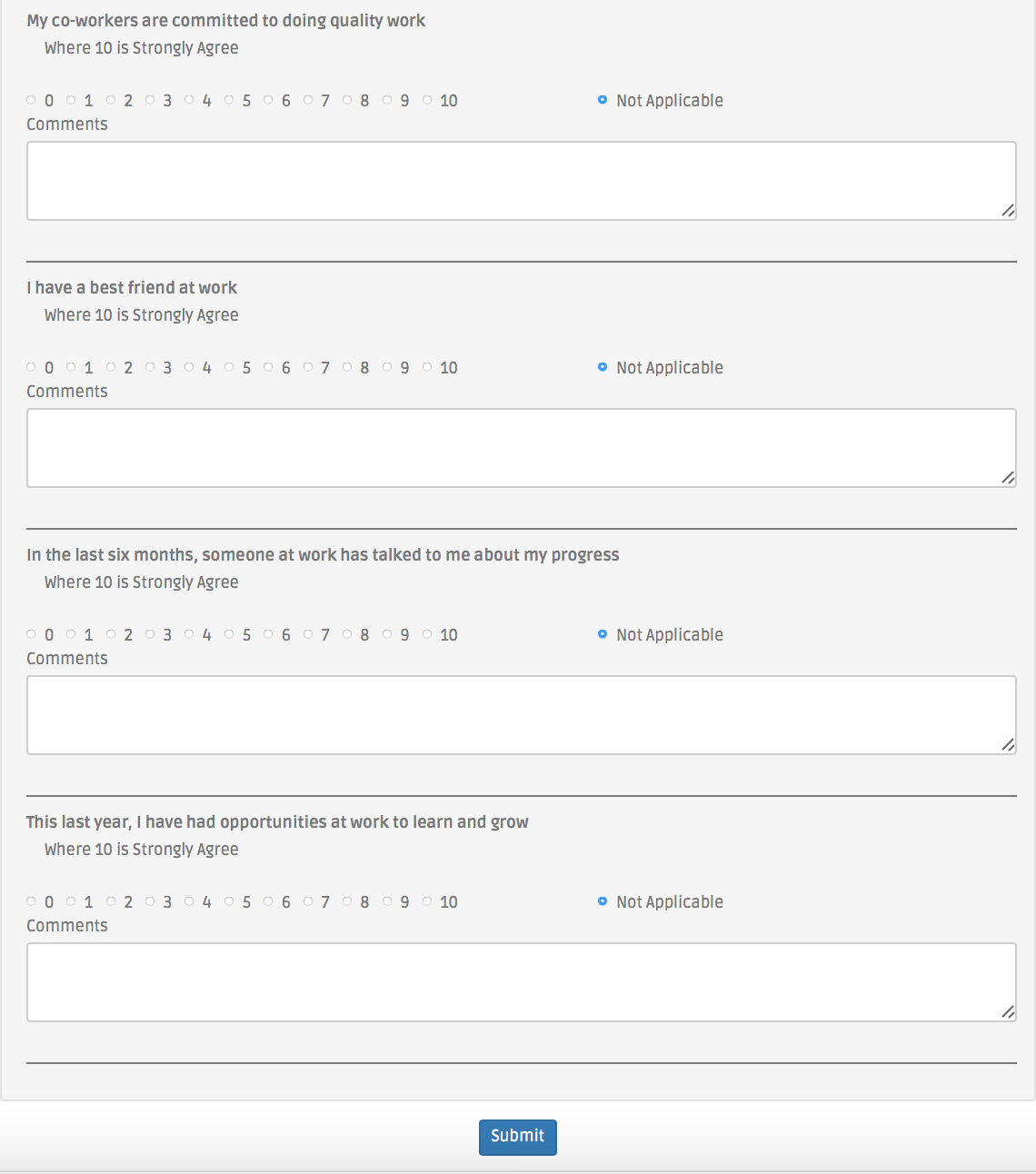 Note: due to the confidential nature of this survey there are a few things to consider prior to going live:
*You must ensure ONLY the people who are to receive responses are listed in the To/Cc of ID271. They will be the ones who receive the PDF responses.
*The results ARE NOT accessible in the survey dashboard automatically.
*Other alerts that will report survey response data. If active, review and discuss options with the CEO Juice team. ID394 - weekly summary of responses, ID470 - monthly NPS brochure (includes comments), ID695 - e-view in e-automate, ID734 - custom report for responses.
*The employee name (as listed in e-automate) will be shown on the responses submitted.