For this process to work, it requires the following coding be set up in eAuto. These codes will be used to identify the service calls designated for this process.
This checklist should be completed by an eAuto user familiar with your service call, contracting and billing processes as well as with permissions to add Lists & Codes to eAuto. Please do your best to complete as much of this information as possible. Feel free to email help@ceojuice.com with any questions. Walking through creating these codes helps clarify how the process will work and what set up is needed in your eAuto. Once you complete as much as the checklist as you can, CEO Juice will validate that the attributes you provide are set up in eAuto and will create them as necessary.
1. To access the checklist, please go to your ID890 subscription on our alerts website www.ceojuice.com. Please click on "Checklist" at the top of the page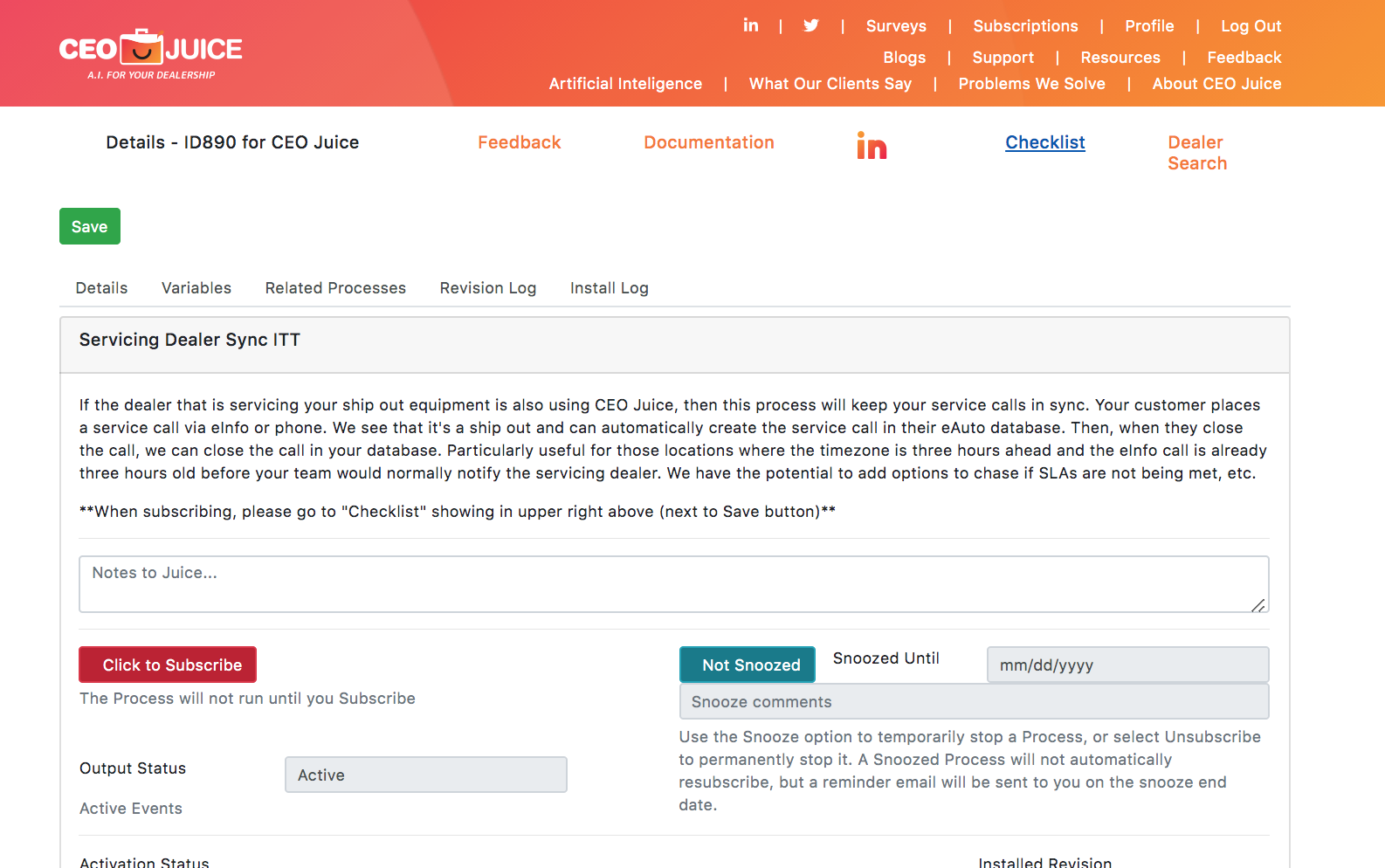 2. Your company name, your name and email should auto populate based on the information associated with your login. If it does not, please enter manually.

3. Below is sample of typical coding used:
ShipOut Equipment is equipment you have shipped/placed and another dealer is servicing.
ShipIn Equipment is equipment you are servicing for another dealer.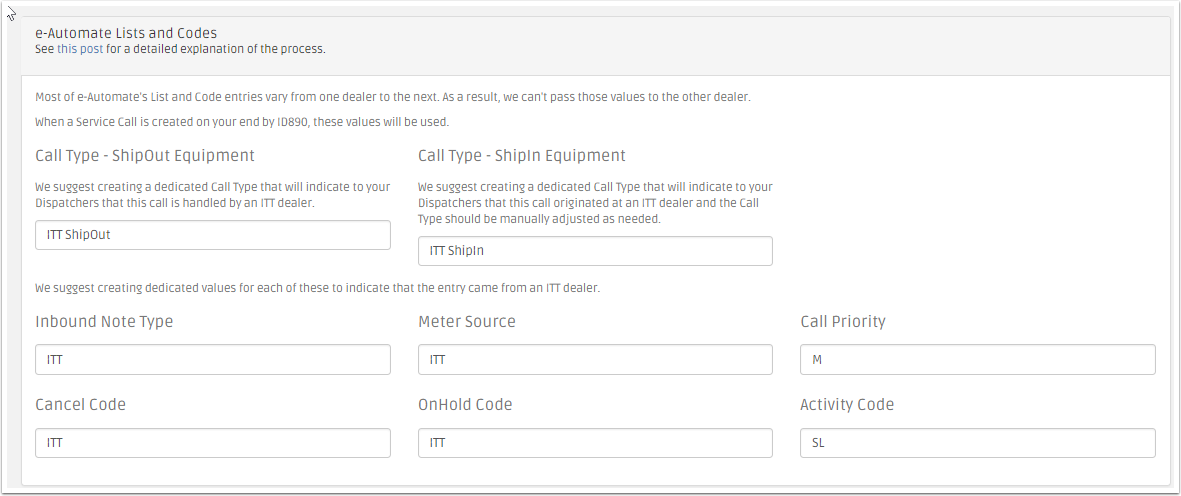 Call Type - This Call Type will be assigned to the call CEO Juice creates . We recommend a dedicated call type so your dispatch team will recognize this as an ITT service call.
Meter Source - we recommend an ITT specific Meter Source code to make it easier for you to identify meter entries created by this sync process. Meter entries sync from the servicing dealer only.
Cancel Code and OnHold Code - both are used to identify (and notify you) when the other dealer cancels or places the call on hold.
Call Priority and Activity Code - use these to set specified Call Priority and Activity Code just for these ITT calls.
Inbound Note Type - we will send notes listed here to the other dealer. You can list Note Type(s) to exclude from sending/syncing to the other dealer too.  (see screen shots below)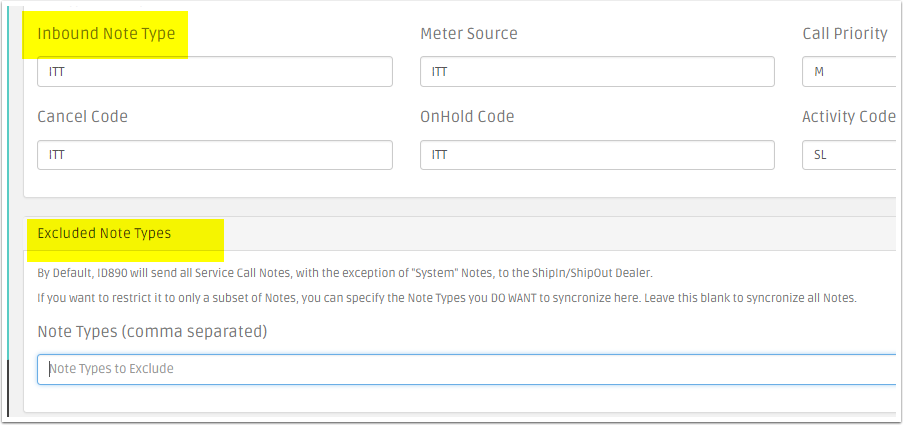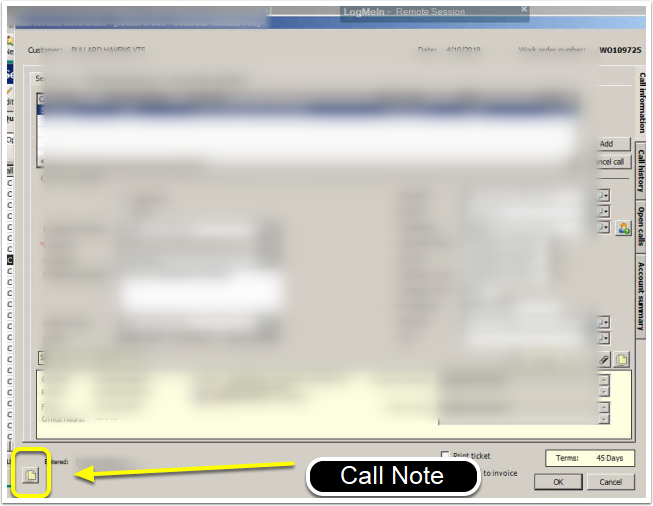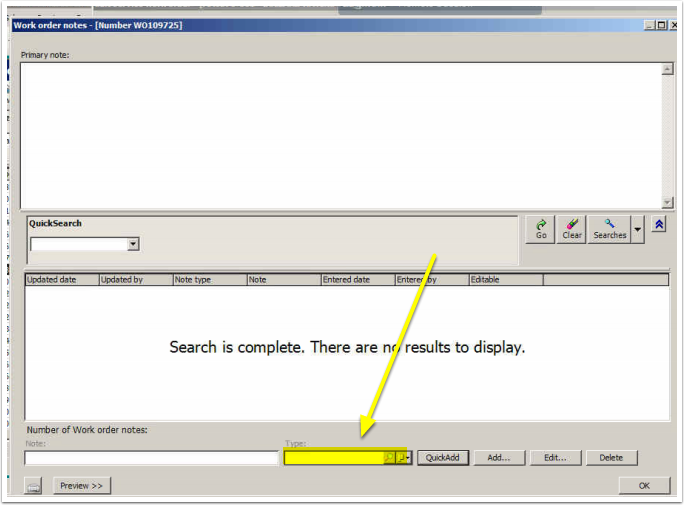 4. This section tells us what dealer(s) you wish to sync your ITT calls with. They must be a CEO Juice client (if they're not, let us know please). Clicking here (see screen shot) will allow you to select the dealer(s) you wish to sync with.
Green Text indicates that dealer is already subscribed to the alert.
Grey Text indicates that dealer is subscribed, but alert/process is not actively running for them.
Red Text indicates the dealer is not subscribed to the alert at all (we can work with you to reach out to them).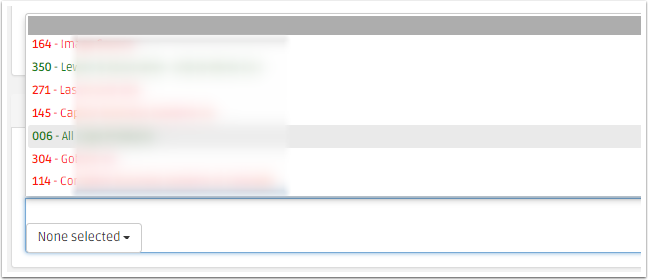 Note these are sorted by state: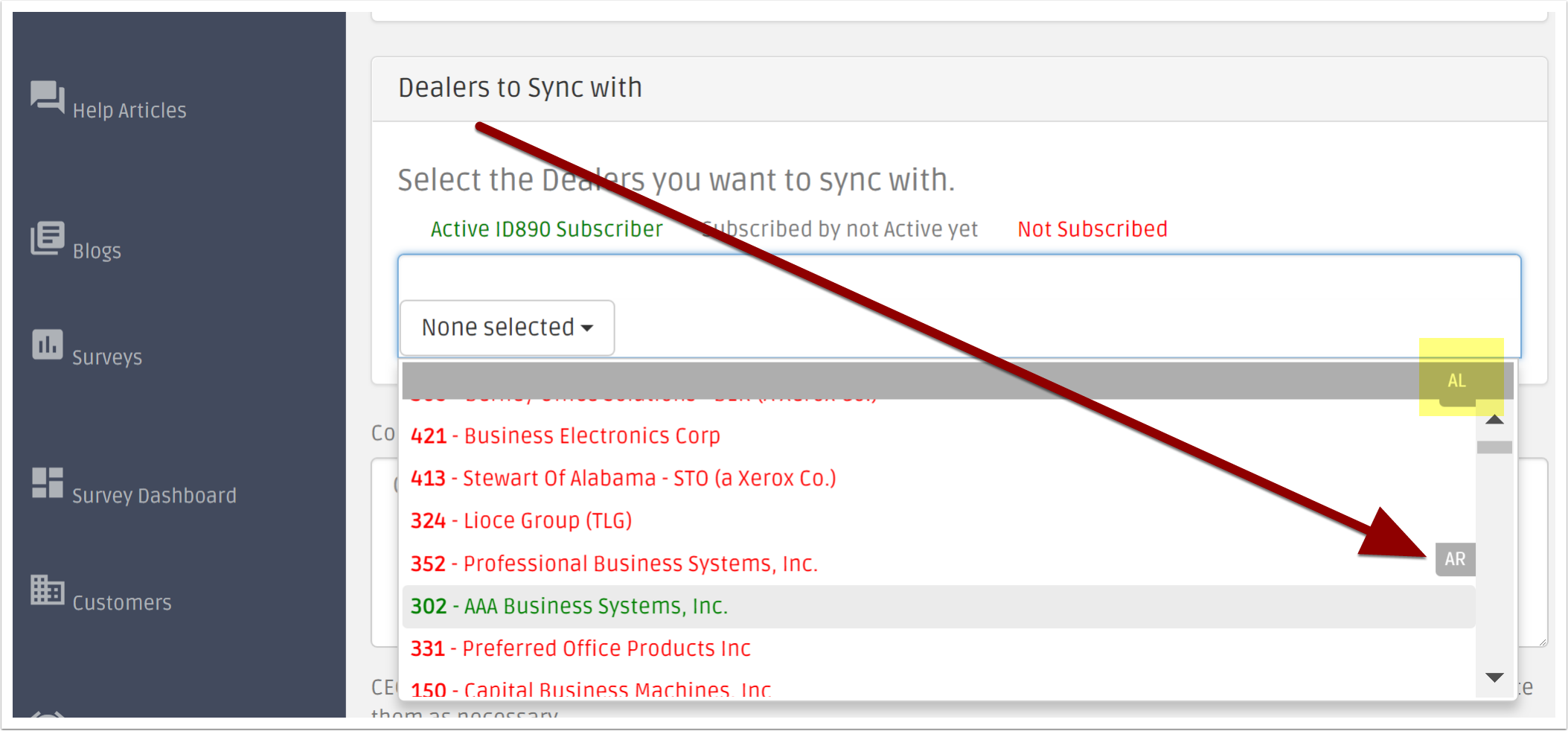 Once this is all completed, CEO Juice will review your checklist against your eAuto Set up. Links to Steps 2 and 3 below show what set up will be needed on both Equipment and Customer records:
(See Step1 for detailed eAuto set up, this is the part we will review for you)