The ID890 process was unable to complete because it could not find the equipment.
ID890 uses the serial number to identify the equipment. If it cannot find a match it will trigger this error. Please confirm that this serial number exists.
Likely causes are:
1. The equipment doesn't exist on one end (maybe new ship-in that hasn't been entered yet).
2. The equipment record is inactive, check that the Active box is checked: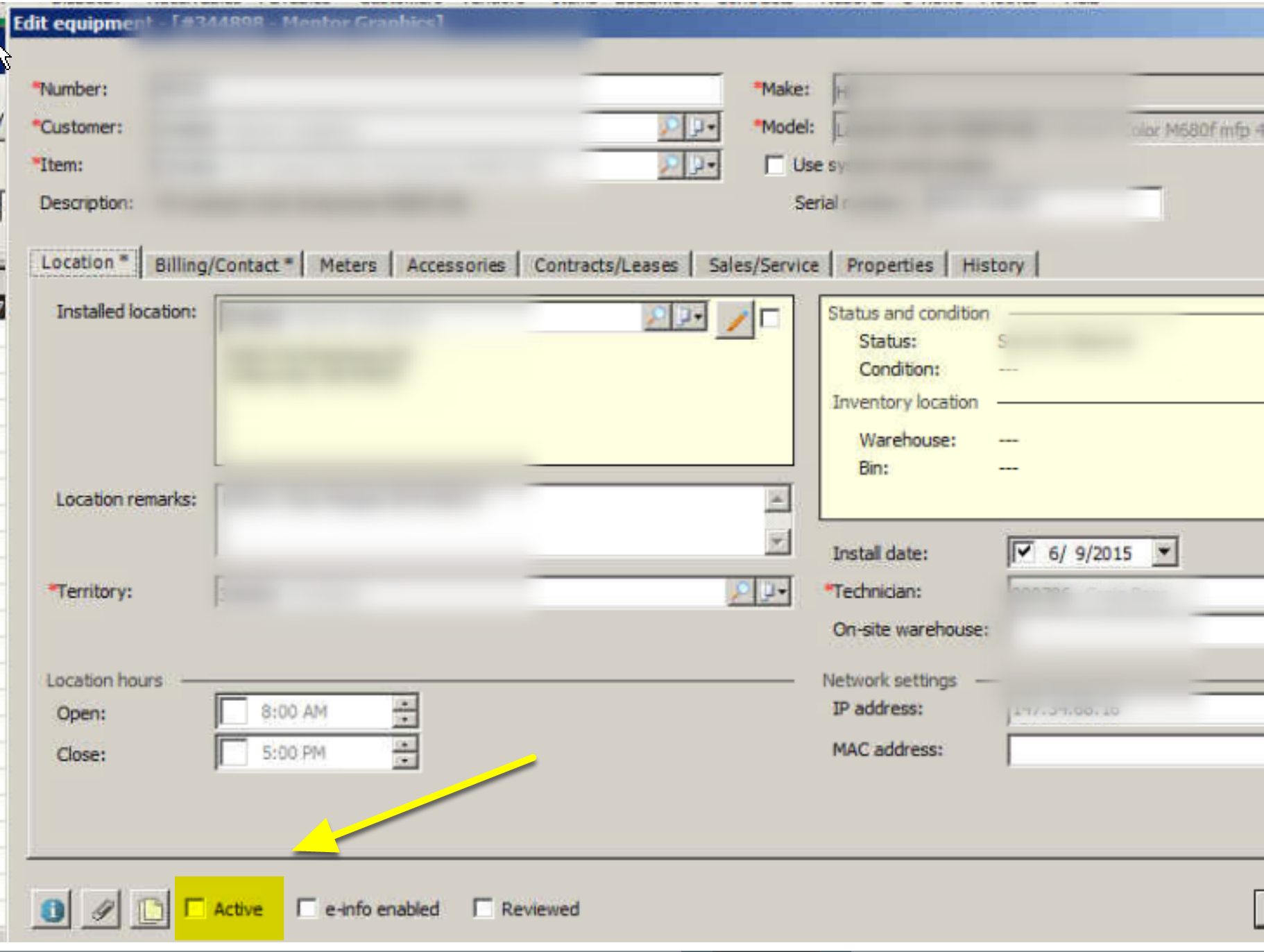 3. The equipment exists, but has a different serial number (we see cases where some dealers always leave off the last two digits or otherwise modify the serial number). Or a dealer may have multiple machines with the same serial number. You can use the ZCJ_ITTEquipmentNumber custom property on the equipment record to work around this problem. Enter the other dealer's equipment ID number in your equipment record and have the other dealer enter your equipment ID number in the custom property on their equipment record.