Identify Field Techs missing Burden Rate and/or email address
Overview | Samples | Variables | Alert Functionality | Best Practices & Tips | Related Alerts
Overview:
If you do not have accurate burden rates setup for all your technicians, then your service profitability reports will be incorrect in your labor costs. This notifies of burden rates not set up and/or if there is no email address setup for the technician.
Run Schedule: Daily Evenings
Type of Output: Email
* * *
Sample

* * *
Variables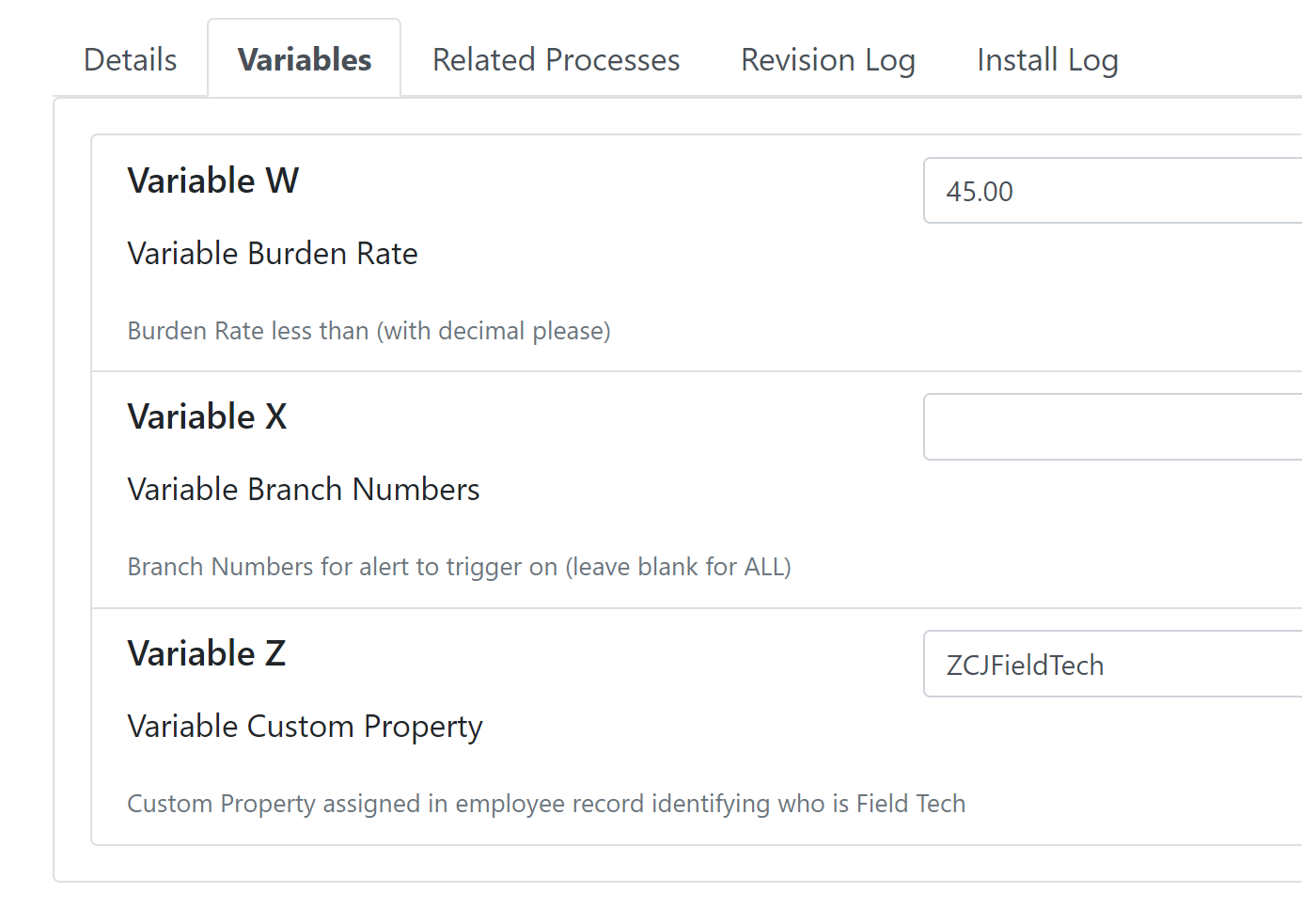 Variable W: Burden Rate Minimum, set dollar amount burden rates should AT LEAST be set at
Variable X: Set Branch numbers to limit which branch(es) alert fires on or leave blank for all branches
Variable Y: Custom Property required on Tech eAuto Employee Record to identify techs to consider
* * *
Alert Functionality
-Any changes to a Burden Rate will only go into effect from that day forward. Neither our reports or ECi's reports will change burden rate as reflected in profitability retroactively.
-Looks at Employee Record for anyone set with Custom Property ZCJFieldTech (VariableY) set to YES and reports if missing email address and/or if Burden Rate is lower than threshold set on VariableW.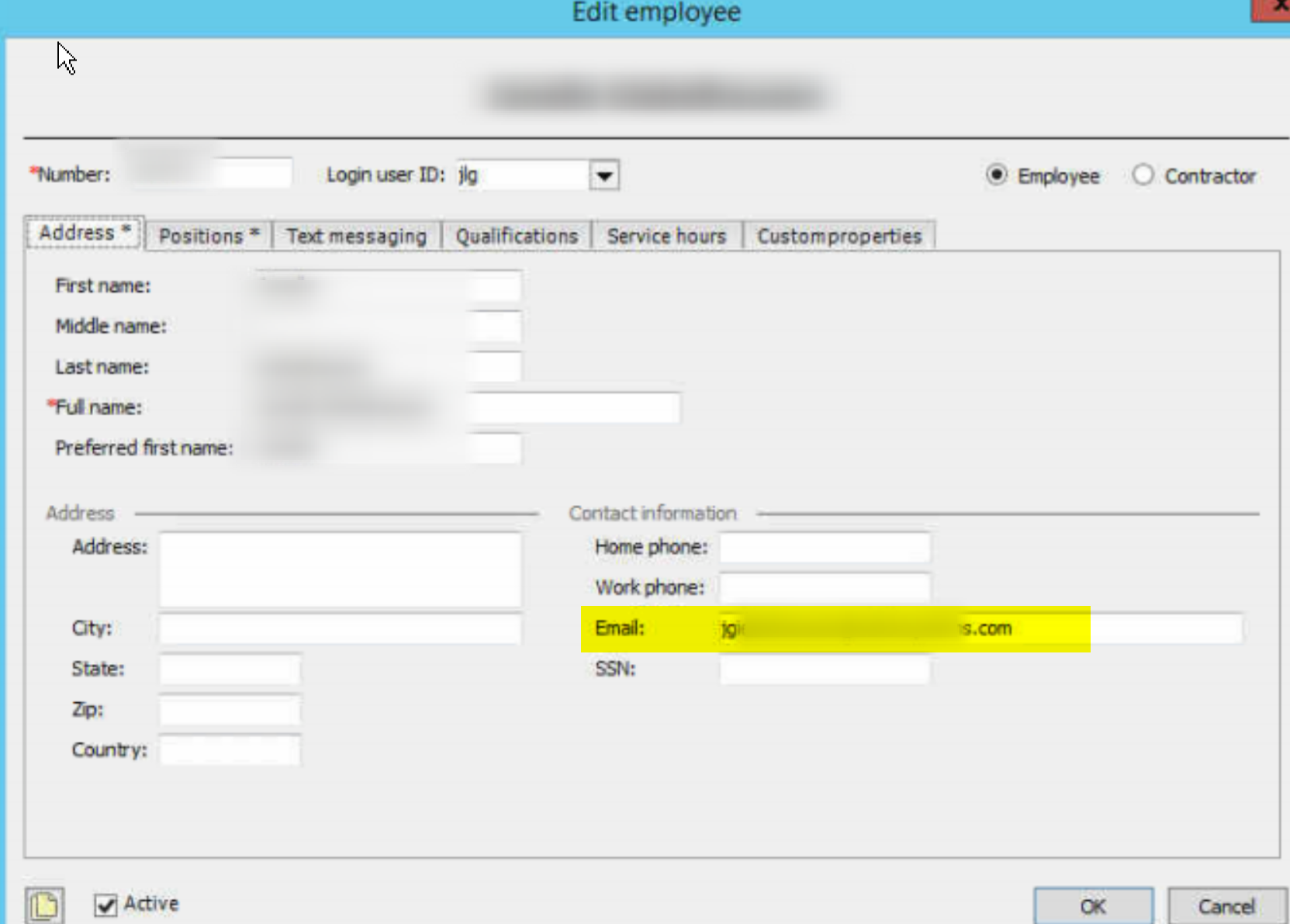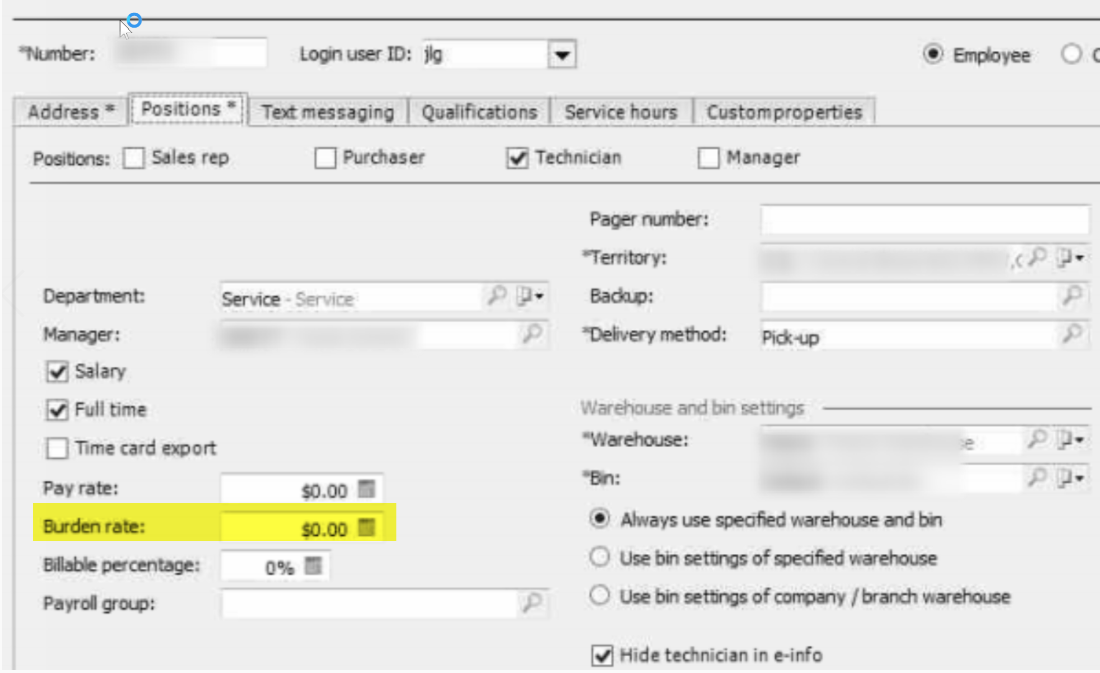 * * *
Best Practices & Tips
-Identify Field Techs with Custom Property ZCJFieldTech. Many of our alerts consider this Custom Property for considering which techs to report to:

* * *
Related Alerts
Not at this time
* * *