Triggers for open sales invoices for set Bill To customer types
Jump to Overview | Samples | Variables | Alert Functionality | Best Practices & Tips | Related Alerts
Overview
Overview
Need to keep track of open SALES invoices for a specific common customer type. Most commonly used by some customers who would like to track leasing company SALES invoices that are open. This process requires/assumes that you have all assigned a common customer type (Leasing for example) to all your leasing company records in e-automate.
Run Schedule: Weekday Mornings
Type of Output: Email
* * *
Sample
Sample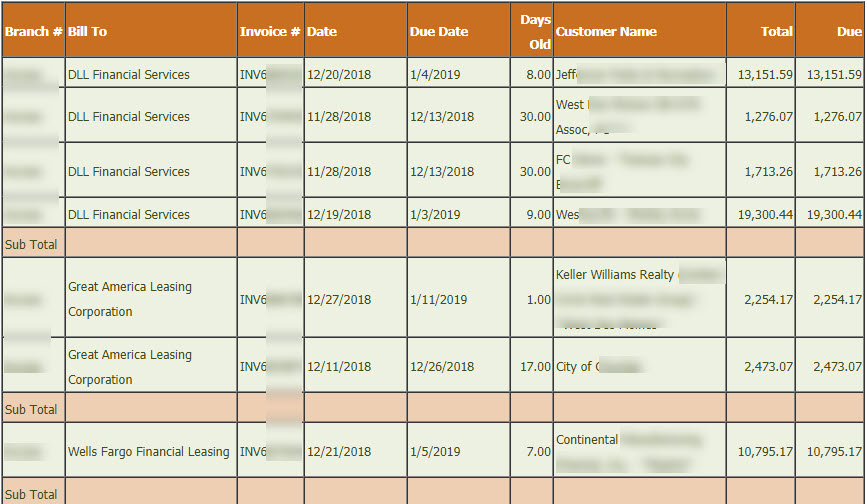 * * *
Variables
Variables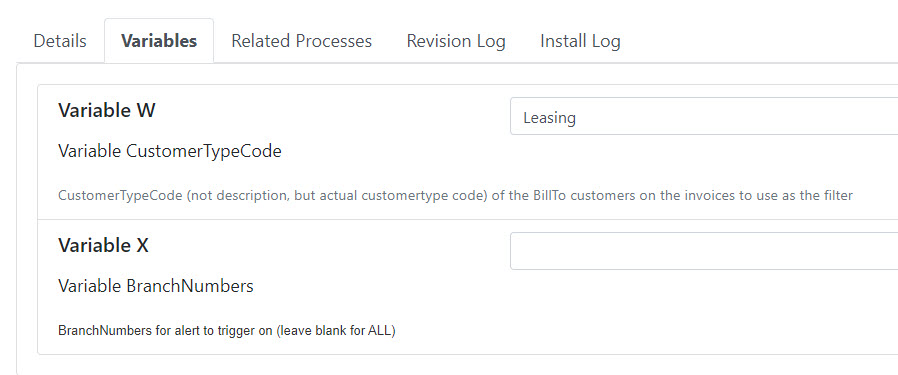 Variable W: Customer Type Code - The customer type code (not description) for the Bill To customers that the alert will trigger on. The default value is Leasing.
Variable X: Branch Numbers - Branch numbers for the alert to trigger on, leave blank for all.
* * *
Alert Functionality
Alert Functionality
The alert will only trigger on Sales invoices. The bill to customer on the sales invoice must have a customer type listed in variable W. The sales invoice bill to is here: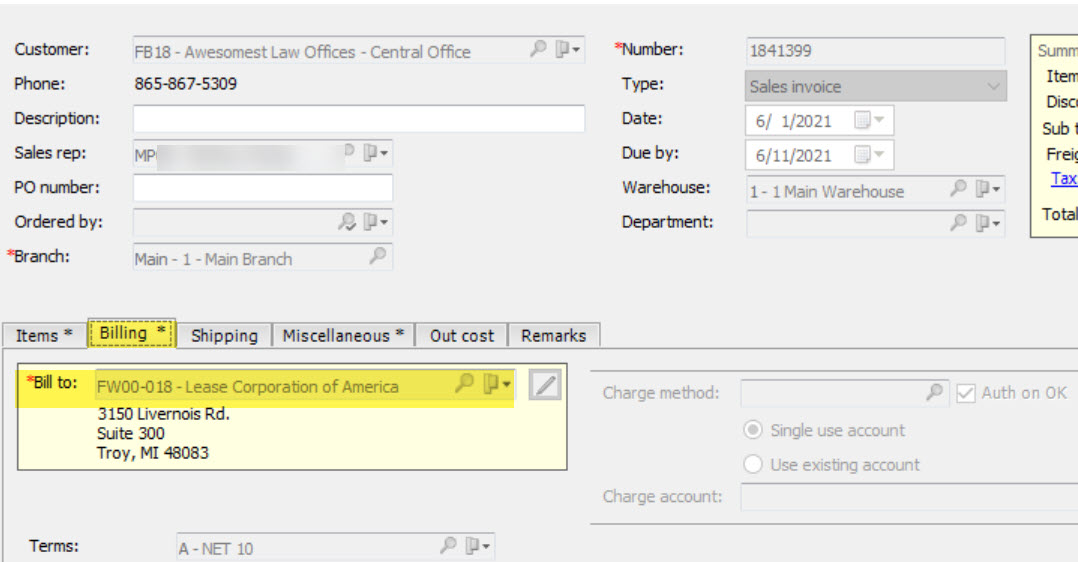 The customer type is set on the customer record: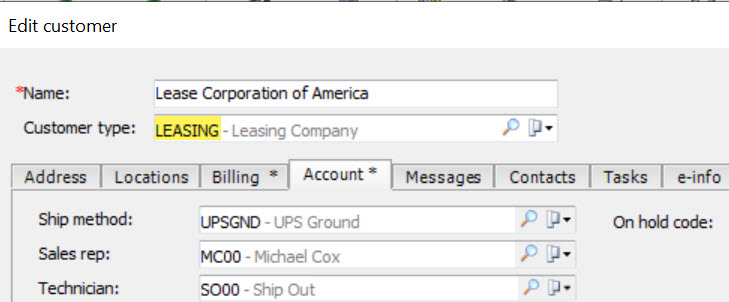 You need to enter the customer type code in variable W, in the example above it would be Leasing. Leasing Company is the description and should not be entered.
* * *
Best Practices & Tips
Best Practices & Tips
None at this time.
* * *
Related Alerts
Related Alerts