When a new service call is created via eInfo, eAutomate does not show any related Service pop-up messages to the dispatcher because the dispatcher did not enter the call. The result is it gets seen by no one. This alert will send an e-mail advising that a call has been created which has a Service Message, and will show that Service Message.
Output email sample: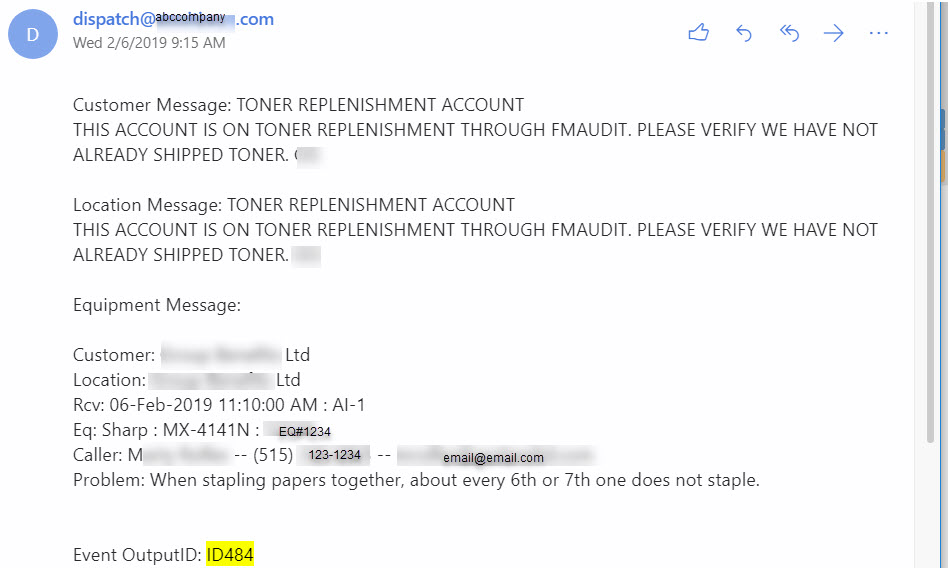 This alert has no variables.