To compare the information on a tax authority record to a snapshot of previous day for that record and notify if any information changed. This is to help audit that information in case a user makes an keypunch error.
Sample output shown below:  (Report should be blank most of the time)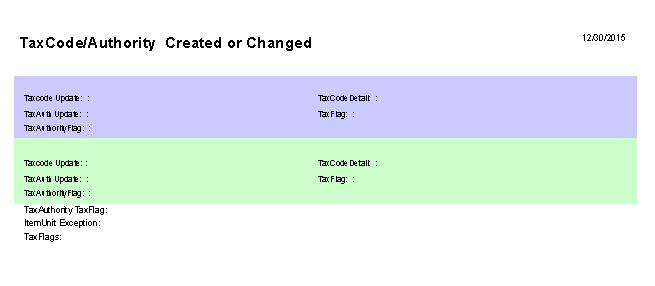 This alert has no variables.
 Tax Authorities can be found in Eautomate under Tools/Lists and Codes/Tax Authorities: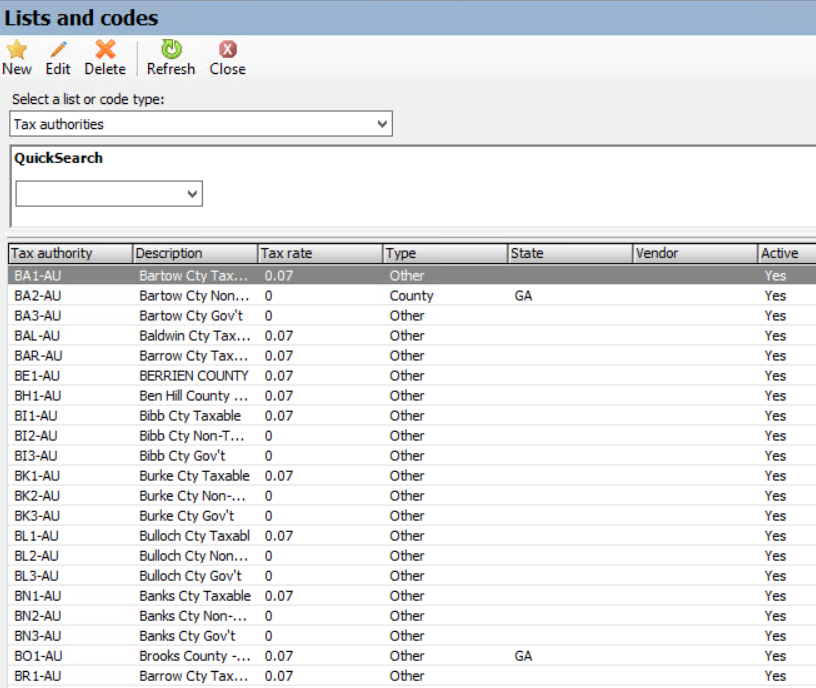 Tax Codes are also set in Lists and Codes: