Business Case:  Our ownership group is looking for some type of report that looks at an account over a period of 3, 6 or 9 months. We would like to review those accounts that may be consistently using over or under their covered copies so we can do an account review. (Req v2Analytics)  
Where to find it:  ID453 is a custom report that gets installed in your Eauto Report/Custom Reports Folder with a Report Name of CEOJuice Contract Base Volume Utilization Report and a description of ID453 Reports actual volume compared to base on contracts.

There are lots of variables to run this report. First choice is Customer. Choose a customer number, a range of customer numbers, or choose an advanced filter: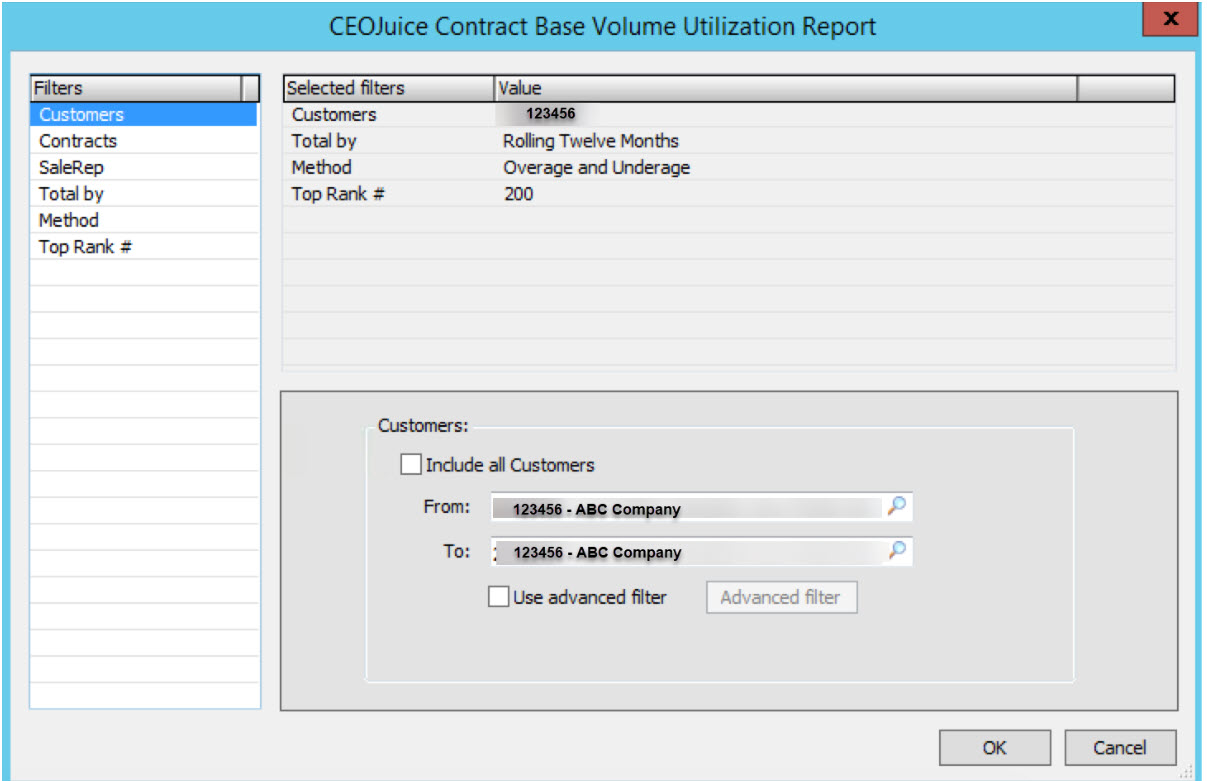 Choose a contract number or range or all....Choose a specific sales rep or range or all.....Make a total selection....Rolling 3, Rolling 6, Rolling 9 or Rolling 12: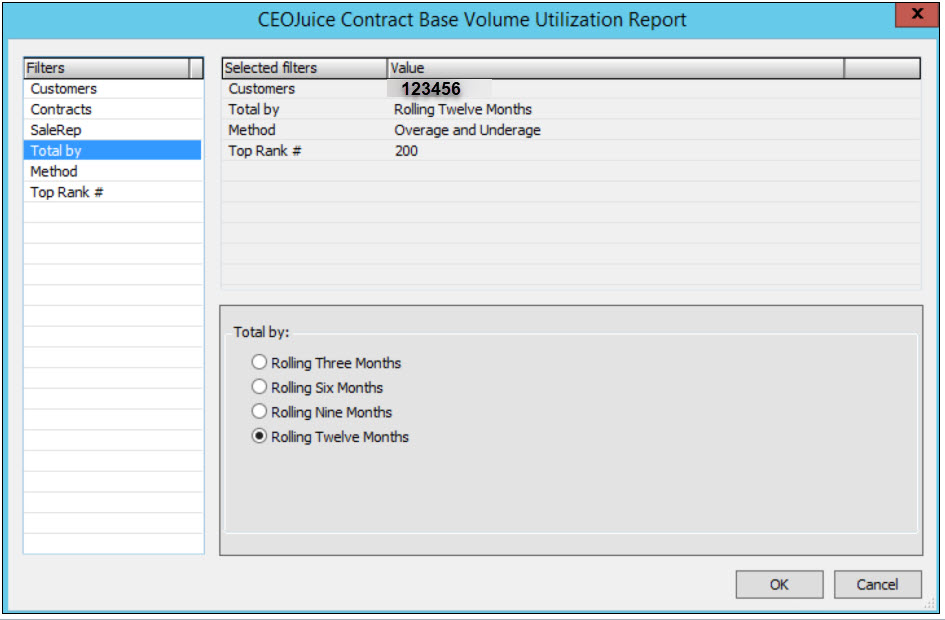 Choose your Method (Only Overage, Only Underage, or both):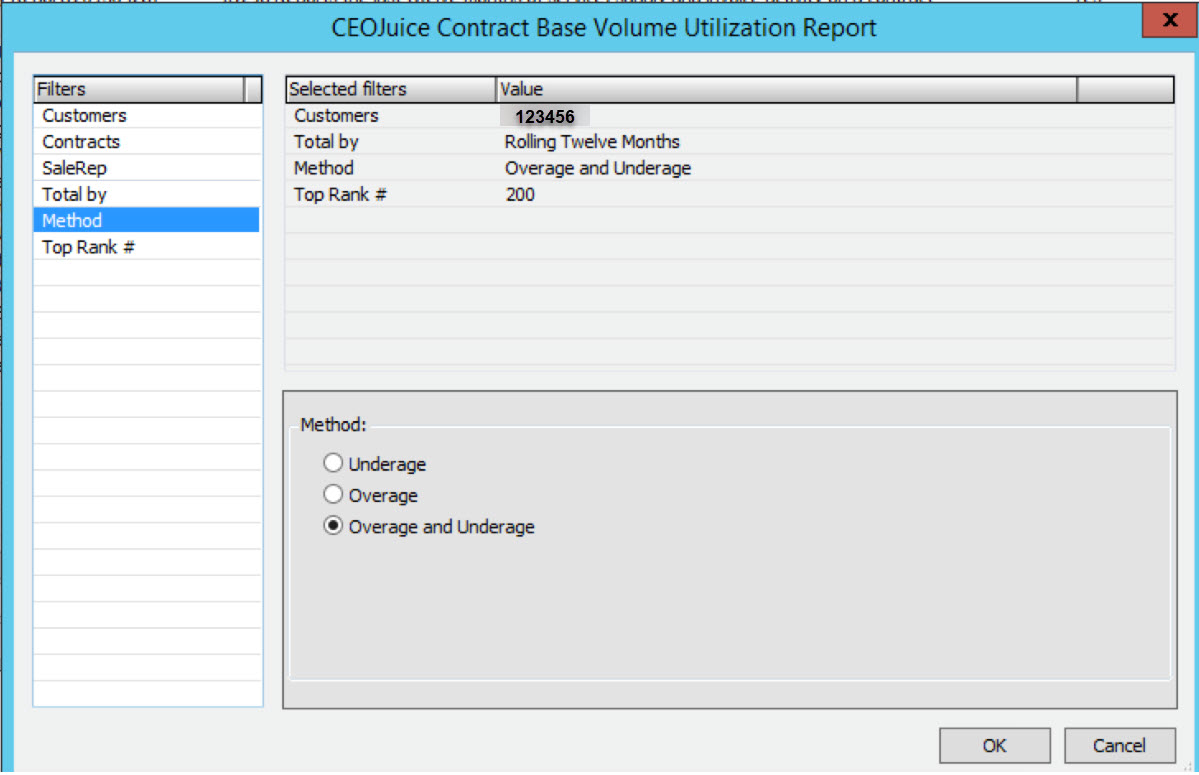 Choose the Top Rank # or all: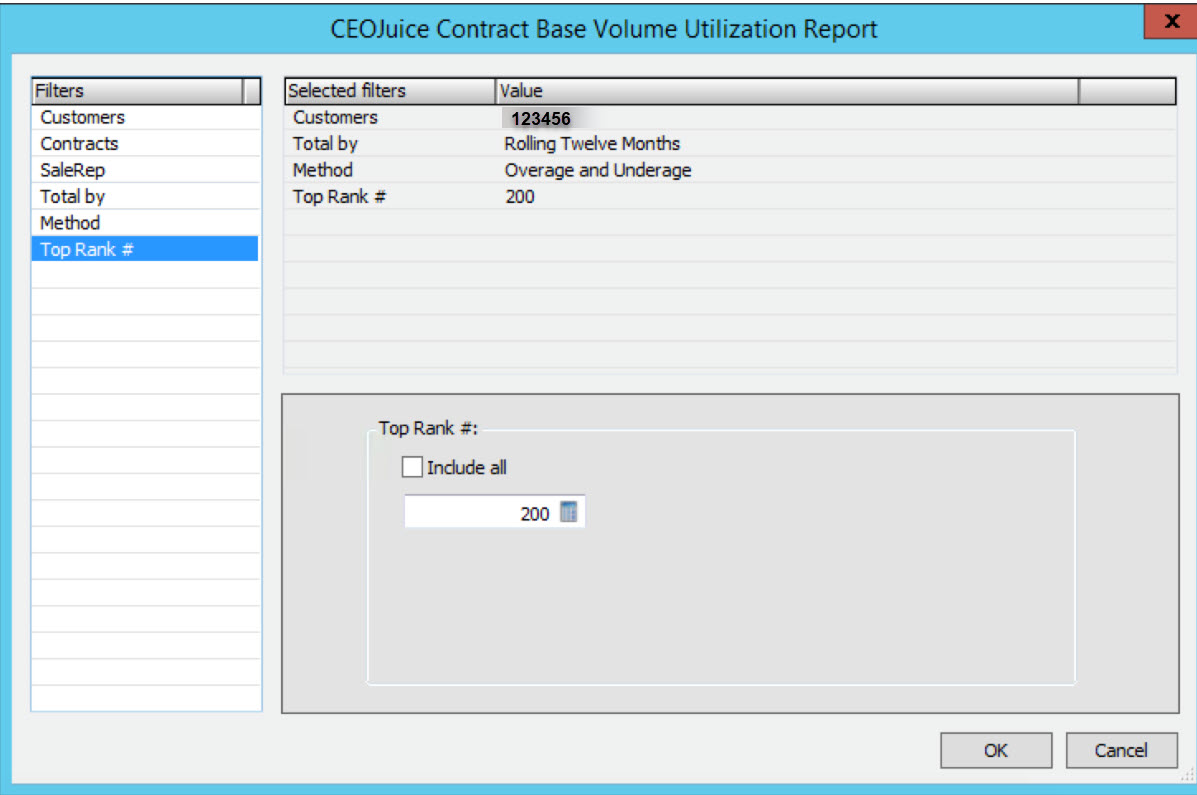 Output sample: Contract Number, Type, Equipment #, Model #, Actual Meter, Base Meter for each quarter and Totals
Customer Name, Copies Covered (both B\W, Color), and Billing Cycle, as well as Overage Rates for B\W and Color.