If your company is like most, you charge different rates for B\W prints, color prints, scans, etc. If your contract person accidentally put the color prints in the B\W Print Meter Group, your billing would be less that it should be. Depending upon the volume run, your company could potentially lose a lot of money on that contract.
ID502 will try to identify where a contract meter group has more than one meter type category (B\W, color, scanner, etc.) in the same meter group. An error would be a color meter in a B\W group or vice versa.
Meter Type Categories are created in e-automate/Tools/Lists and Codes:

These are then used within the contract: From the Meter Groups Tab, Edit the Group:

Sample output of ID502 includes Contract Number, Customer Name, Bill Code, Bill Code Description, the particular Contact Meter Group (with the possible error), and Alert Type: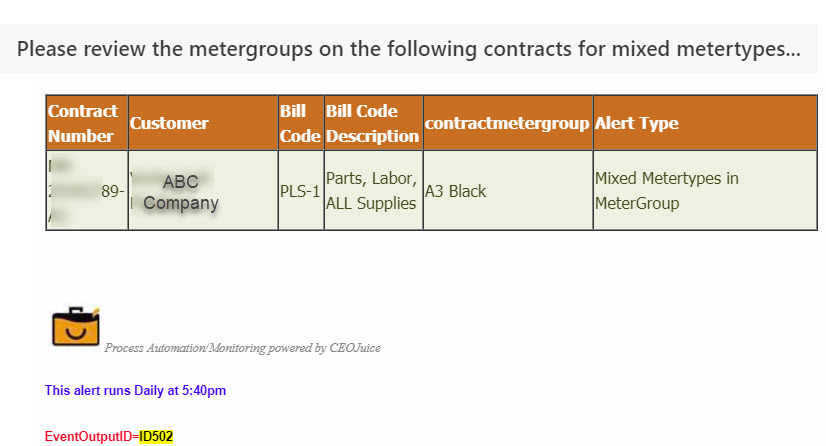 This Alert has no variables.