For any clients who use the dispatch module for deliveries and pickup of equipment. This alert will send the list of the calls to each sales rep based upon the JOB you setup for that sales rep. If you are using dispatch in this way you should have certain Call Types setup for the different delivery/pickup options (Install...Demo Install...Pickup Return To Lease..etc). Whatever call types you setup to use for your deliveries, you MUST be sure that you assign the Category Install/Pickup (IR) to those call types so that our alerts & e-automates reports know that calls assigned to those call types should not impact response times and can be filtered out of service metric reports. This alert will trigger off all calls Pending assigned to a call type that is in turn assigned to the Install/Pickup call type category. You can check this by editing your Call Types from List and Codes / Call types. You also must create a job for each sales rep and assign the rep to that job and then use that JOB on all calls for that sales rep. For full functionality, input the Sales Order number in the PO number field on the service call.
Jobs can be set up as follows:  Choose Eautomate/Tools/Jobs: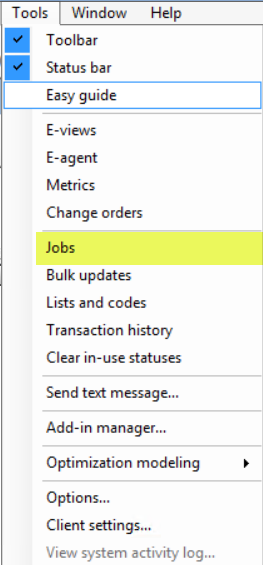 The Job window will open: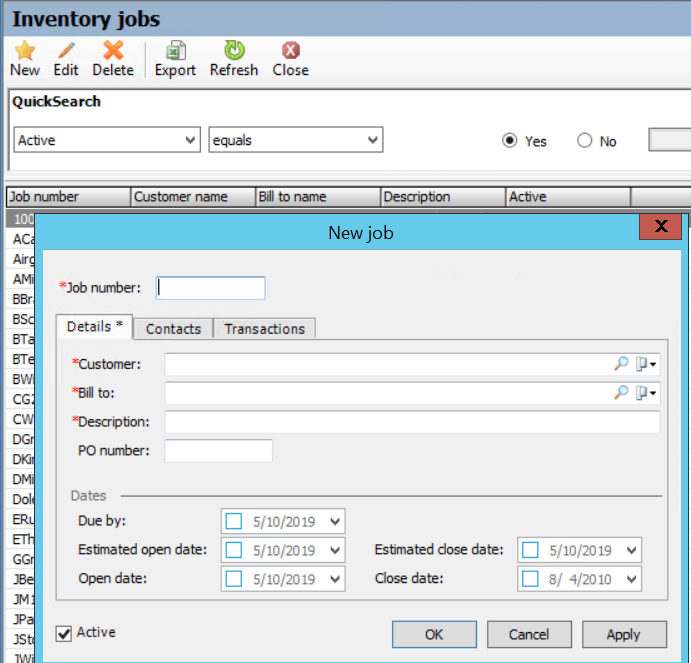 After creating the Job, you can link it to the service call: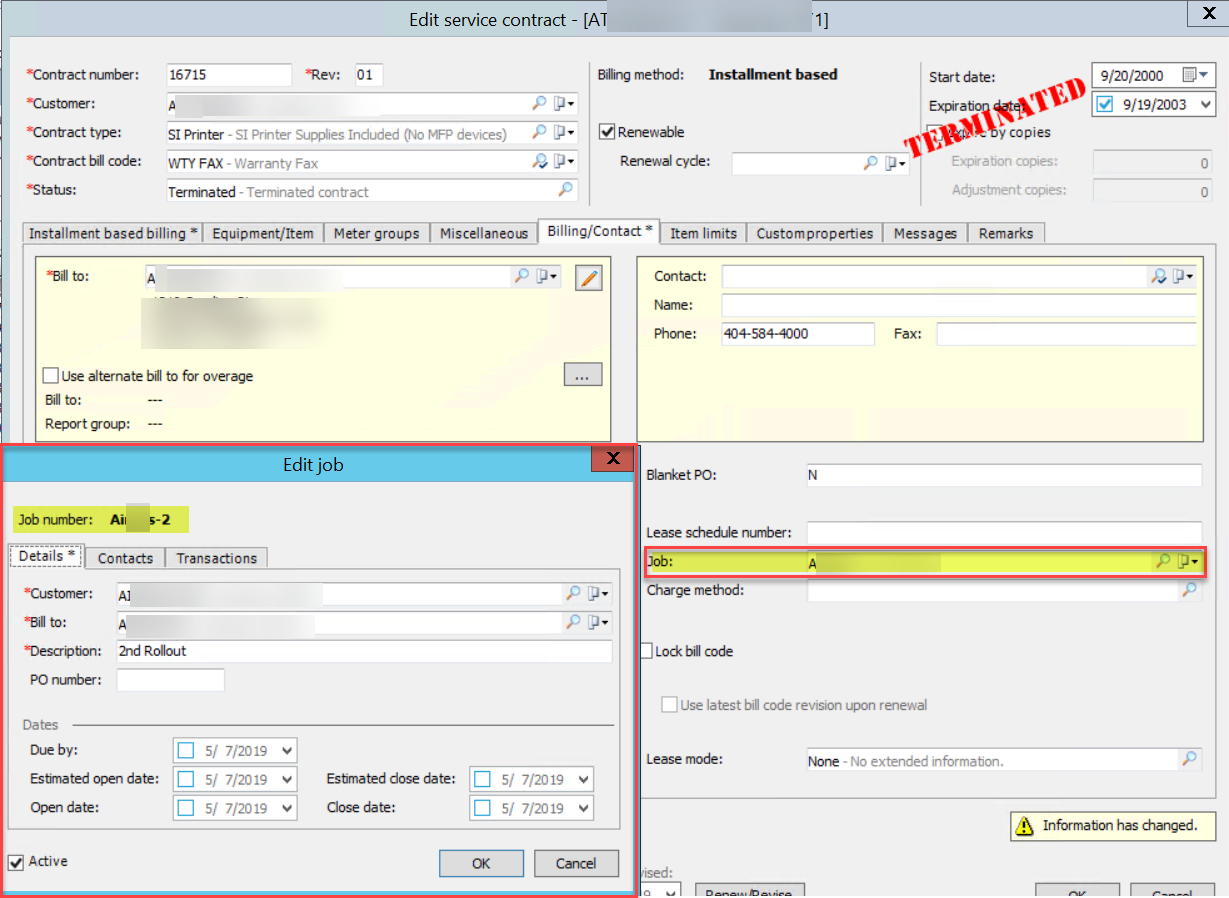 Call types can be set in EAutomate/Tools/Lists and Codes: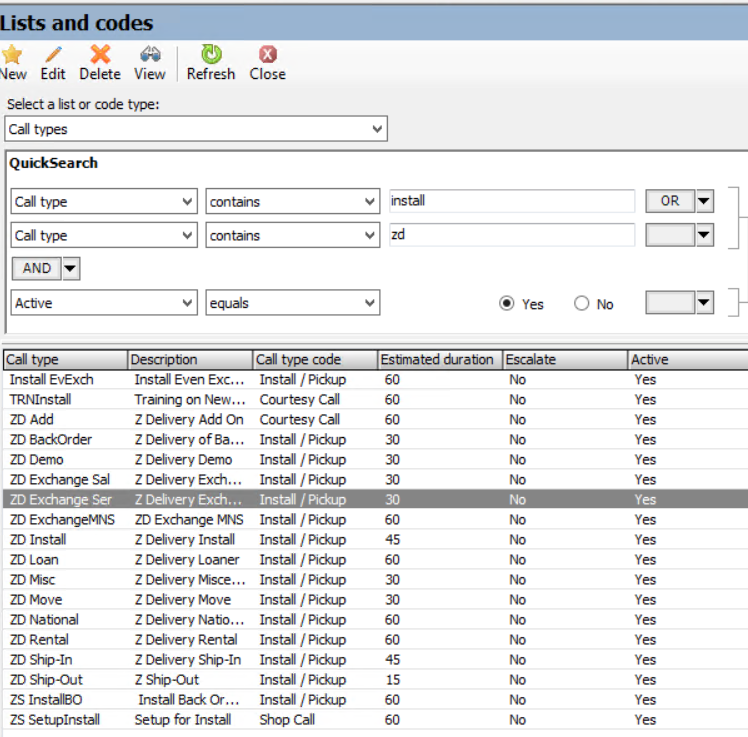 ID371 Sample Output contains, Preferred Full Name, Requisition Date, Call Number, Model, Equipment Number, Customer Name, Address Street, Caller, Sales Order Status, Sales Order On Hold Code, Sales Order Hold Release Date, Last Sales Order Note, and Last Call Note: (Report is subtotaled by PrefFullName)

This Alert has no Variables.