This alert will notify you of Service Calls that are assigned to an Unavailable Technician or to a Technician who is unavailable at either open or due time. Use our variables to specify call types and whether we check at Due Time or when the call is Opened/Created. Put Exclude in Variable1 to exclude calls on hold from triggering.
Service calls show up in the Dispatch screen of EAuto with an assigned technician if previously assigned in the equipment record.  Dispatch screen with unassigned tech: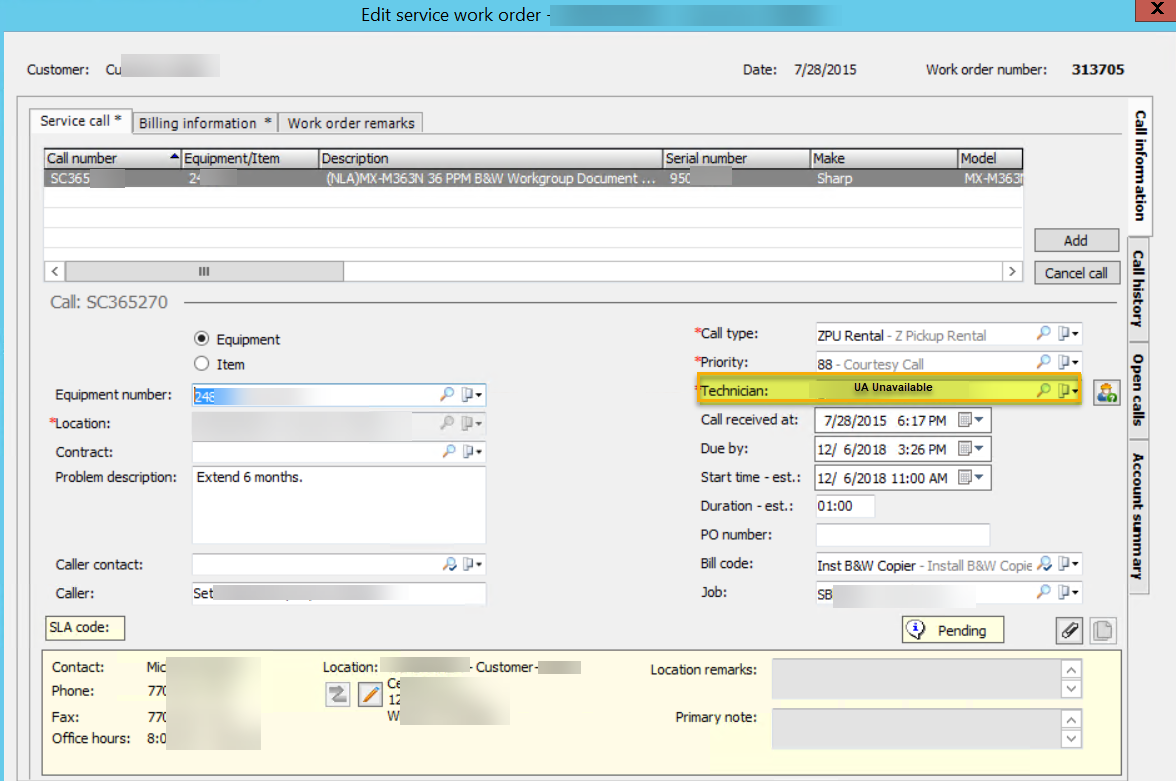 Technician is a required field in the equipment record: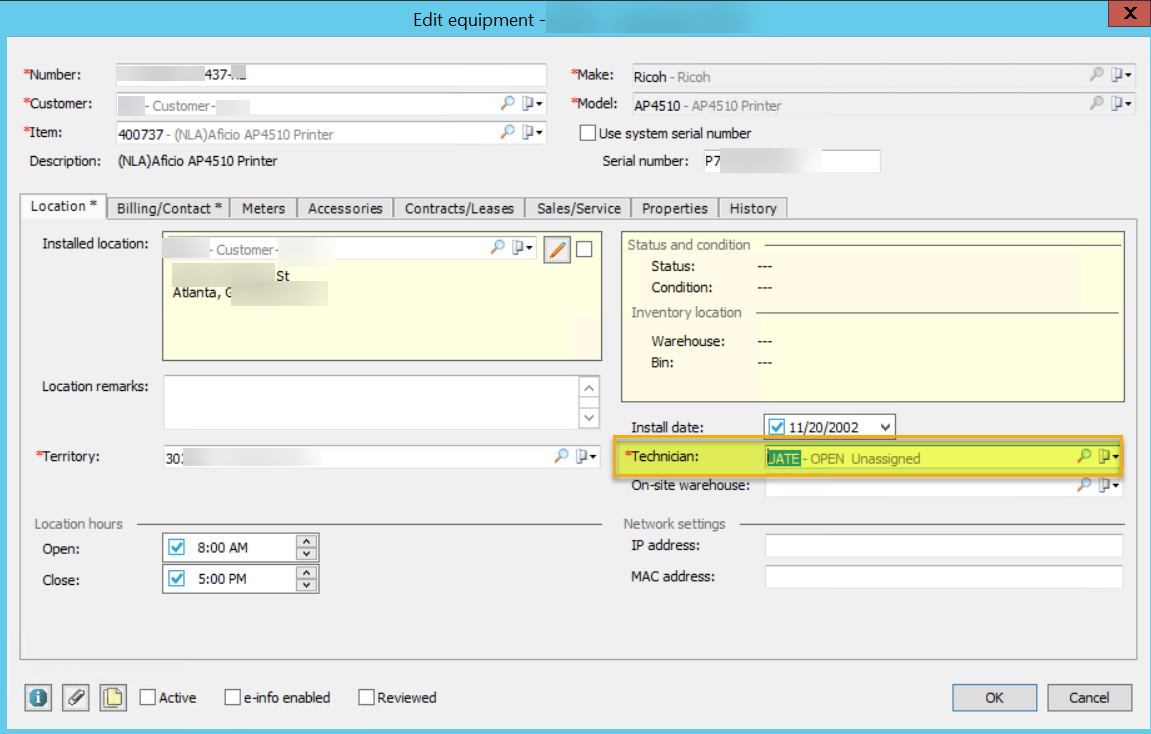 Sample Output for ID840 contains Call Number, Date, Assigned To, Model#, Equipment #, Serial #, Status, OnHold Code, Caller, Customer Name, Equipment Location, Address, City, Zip, Description of problem, Requested Date, Estimated Due, and Updated Message as shown below:

This alert has the following 6 Variables:
VarW = Hours prior to due time on call to trigger on.
VarX  = CallType Category(s) to trigger on (separate list with commas: CM, PM, IR) etc.
VarY  = Due or blank(Trigger if Unavailable at 'due' time)
VarZ  = Open or blank (trigger if unavailable at time call opened/created)
Var1  = "Exclude" to exclude calls on hold from triggering
Var2  =  BranchNumbers to trigger on, or left blank for ALL