Notifies when equipment items have been received on a PO
Jump to Overview | Samples | Variables | Alert Functionality | Best Practices & Tips | Related Alerts
Overview
Overview
This alert can be used to notify when equipment items are received on a PO. It will also indicate of the PO is tied to the sales order when Variable W is set to 'ALL', otherwise it will report only equipment receipts not tied to a sales order.
Run Schedule: Every 15 Minutes
Type of Output: Email
* * *
Sample

* * *
Variables

Variable W: Enter 'ALL' to show ALL equipment receipts or leave blank to show only equipment receipts not linked to a sales order.
* * *
Alert Functionality
1. Alert notifies within 15 minutes of PO being received.
2. Alert considers items on POs that are set as host on the eAuto model record: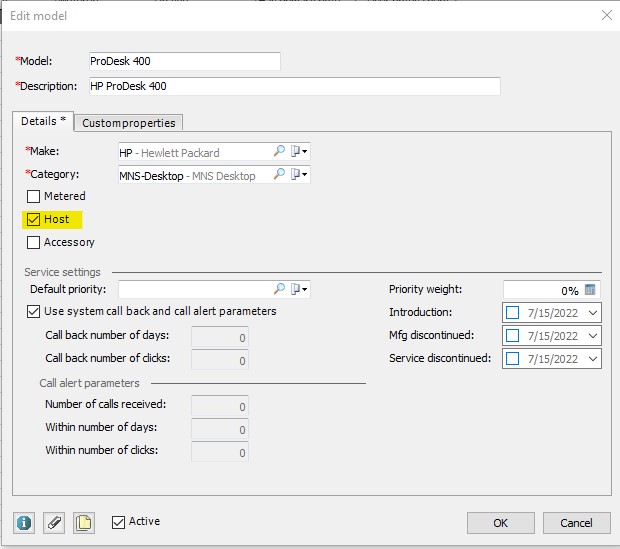 * * *
Best Practices & Tips
1. Send ID69 to those responsible for scheduling equipment deliveries to give them notice that the equipment has arrived and will be ready for delivery soon. May also want to send to your Accounts Payable team so they can watch for the invoice from the vendor.
* * *
Related Alerts
ID508 - PO Receipts from Previous Day
ID343 - Backordered Item Received on Open Sales Order
ID820 - PO Received of Type W Order Type
* * *