this alert will notify you of how many equipment records you have in meter groups on active service contracts.
Jump to a specific section by clicking a link
Overview | Samples | Variables | Alert Functionality | Best Practices & Tips | Related Alerts
Overview
Overview
This alert reviews active contracts within your system to determine how many equipment records each contract contains in its meter groups. The alert provides this number to your company, and it can be used to determine administrative workload allocation for meter collection as well as contract billing. The report only looks at equipment in meter groups, so it does not include any items that are on the contract but not metered and added to a meter group such as non-equipment items or deposit-based contracts.
Run Schedule: First weekday of each month
Type of Output: Email
* * *
Sample
Sample
This output for this alert will list the contracts by greatest equipment count to least. Sales Rep will only be included if listed on the service contract.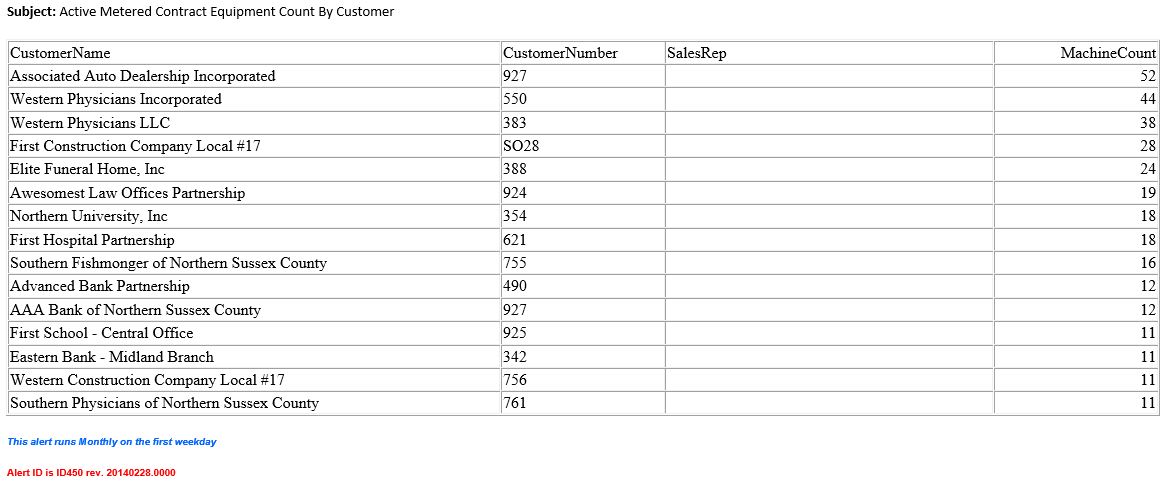 * * *
Variables
Variables

Variable W: enter the minimum number of machines found in meter groups on the contract that you want to be the alert to find and report on, otherwise omitting.
* * *
Alert Functionality
Alert Functionality
1. This alert locates active service contracts that have meter groups present on the meter groups tab.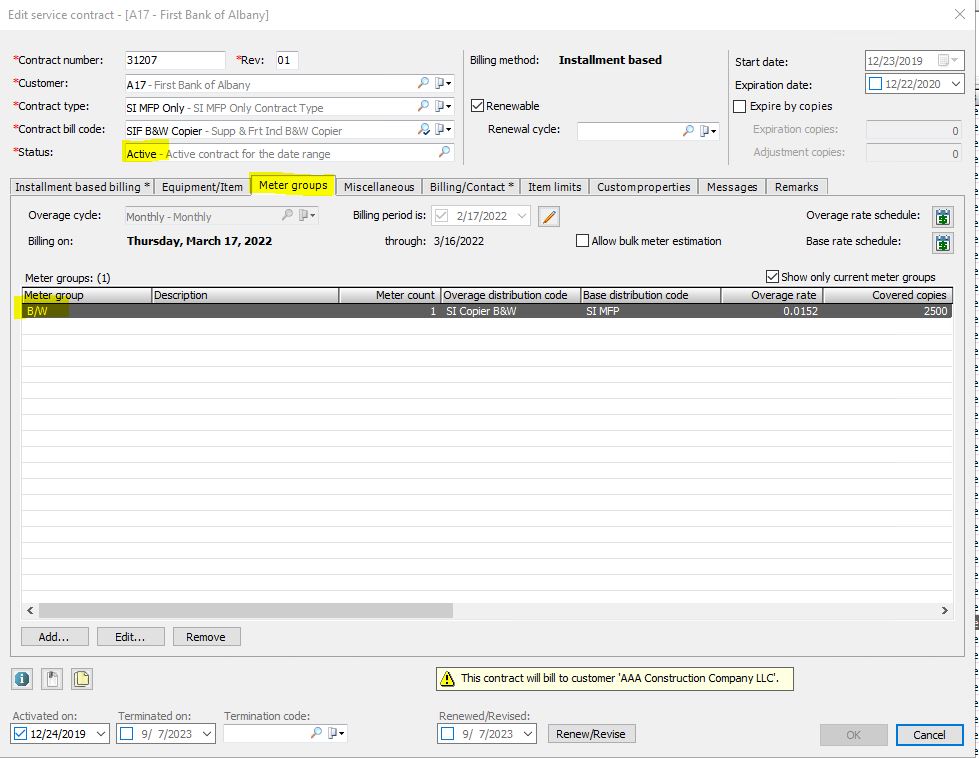 2. Next, the count of machines in the meter groups are recognized. Note that for machines in more than one meter group (such as a color machine that would be in both a color meter group and a black & white meter group) the alert only counts the equipment once.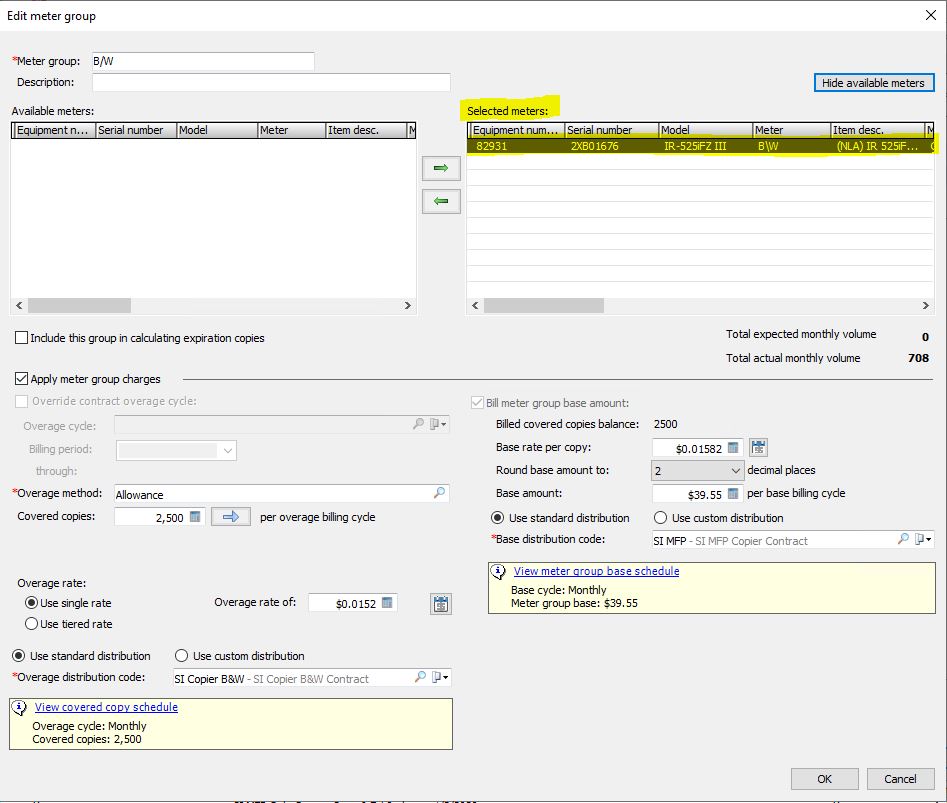 * * *
Best Practices & Tips
Best Practices & Tips
None at this time.
* * *
Related Alerts
Related Alerts
ID158 - Contract Bill Group Field Is Empty, Overview And Sample
ID293 - Contract Equipment Not In Any Meter Group - Overview & Sample
ID160 - Contracts With Specified BillCode Missing Meter Group Or No Rate Or No Overage Billing Cycle Overview & Sample
ID502 - Active Contract Meter Group Has Mixed Meter Type Categories In The Same Meter Group, Overview And Sample
ID488 - Inactive Equipment On Active Contracts - Overview And Sample
* * *