Depending on the size of your contract data base and the number of employees you have available to manage it, you may want to split up the contracts to be managed by different individuals.  Knowing the number of machines you have for different contract types, and how many equipment records belong to customers can help.
Business Case:  Clients administrative department wanted to balance the monthly workload around managing contracts (meter readings, changes, updates, etc) between their admin team.
ID450 will report all Active Contract Equipment that are in a meter group and report back the total count of machines for each customer that has more than the number specified in VariableW. They only wanted machines that were in a meter group, so this alert ignores the equipment on any contracts that don't have meter groups (ie: Software support, connectivity support, deposit based contracts, etc) since typically those contracts are easier to manage.
Alert Output contains Customer Name, Customer Number, Sales Rep (if available) and Total Machine Count per customer, as shown below: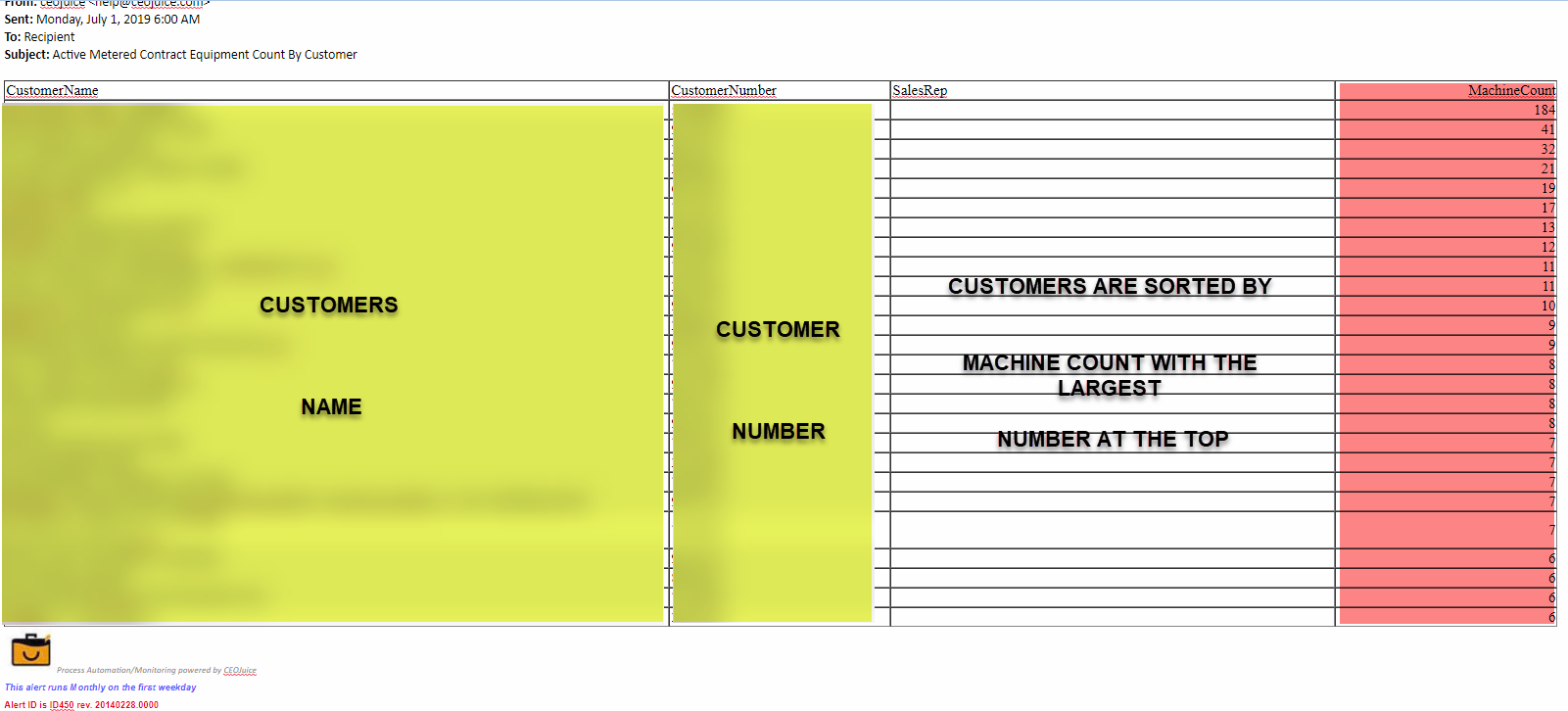 This alert has 1 Variable:
VarW = # of machines >