Taken from ECi help, they recommend:
Cash with Order Purchase Orders
You use the cash with order process for a dealership when generating payment to a vendor prior to receiving the inventory for a discount offered by the vendor. The dealership pays the vendor when they place the order or shortly after placing the order and usually before receiving the inventory. The dealership can pay with a check and they usually ship overnight or pay with a credit card shortly after the order is submitted to the vendor. The vendor usually identifies to the dealership how much of a discount they can expect to get using this method. When using this method in e-automate there a few basic steps, outlined here simply and more extensively below.
· Create the purchase order and submit to the vendor.
When creating the Purchase order, use CWO (Cash With Order) terms: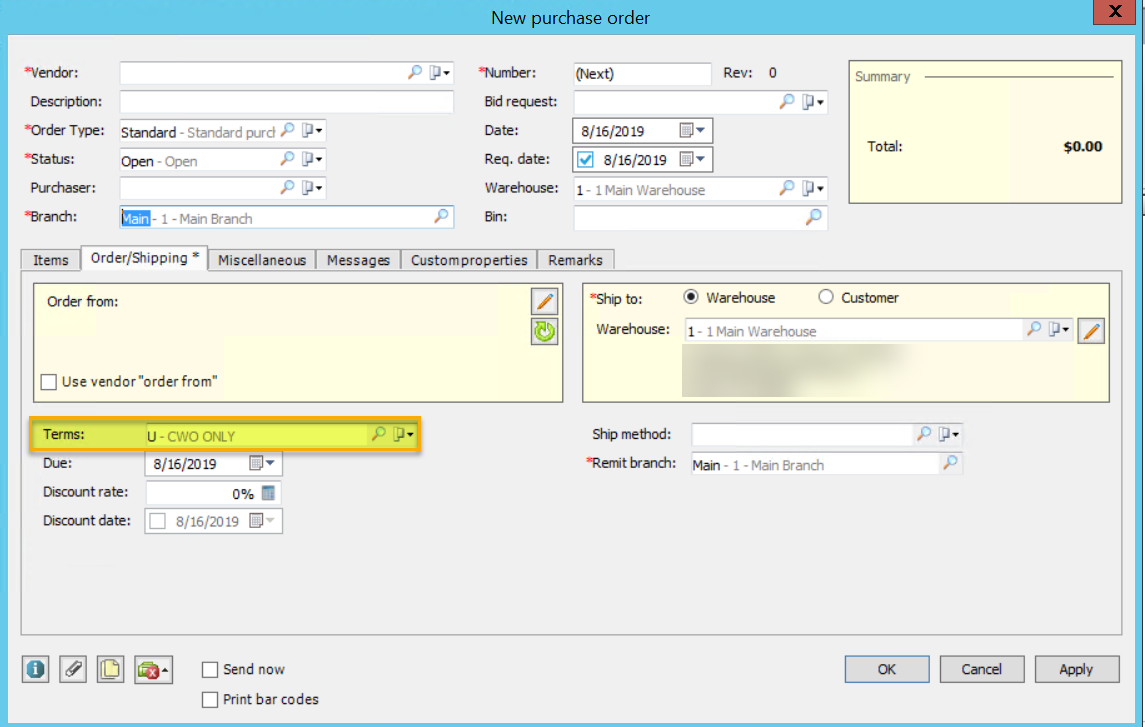 · Receive information from the vendor on the cash with order program, the amount to pay, and when it must be paid to receive the discount.
· Generate an accounts payable unapplied vendor payment and submit to the vendor. This payment can be generated either through the Pay Vendors window or the Record Vendor Payment window.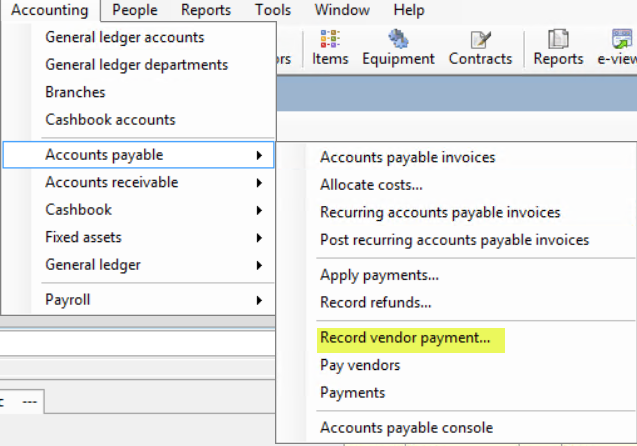 Select the Record Vendor Payment, record your payment as follows: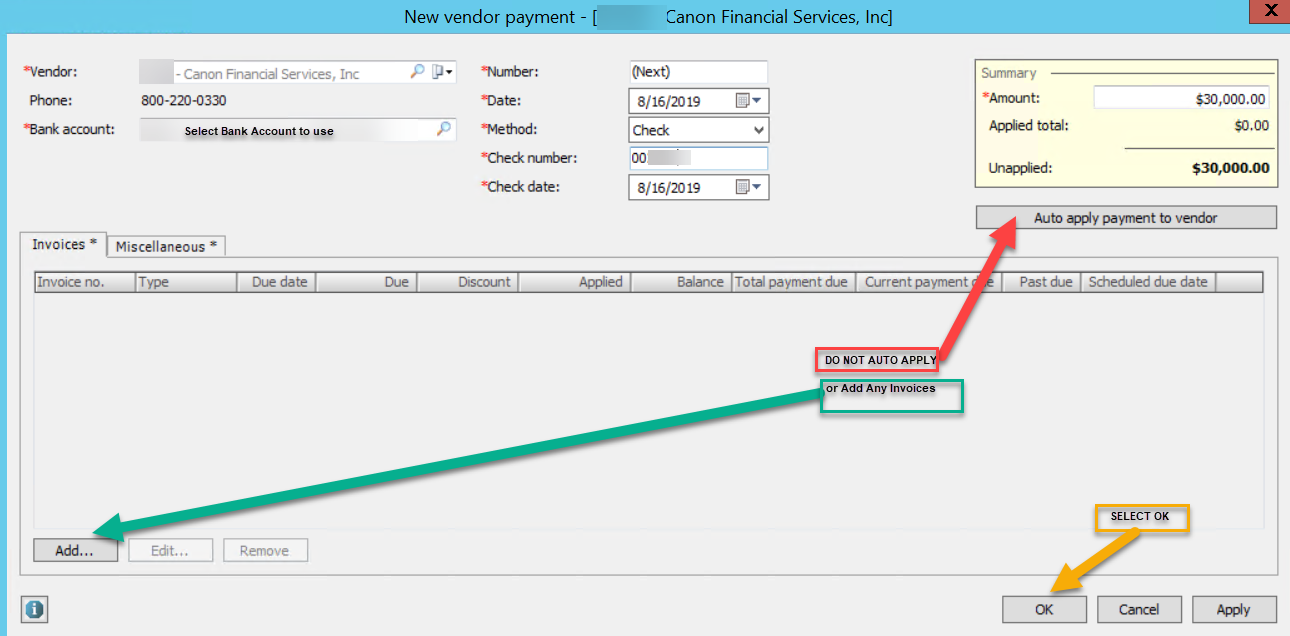 AP console for this vendor should now look like this:

· Receive the inventory.
In Eautomate, select the drop down under purchasing to receive order: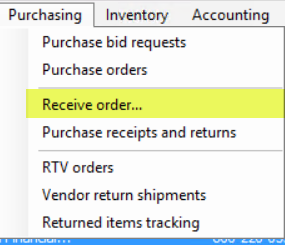 Next choose the appropriate PO# from the drop down and receive the order: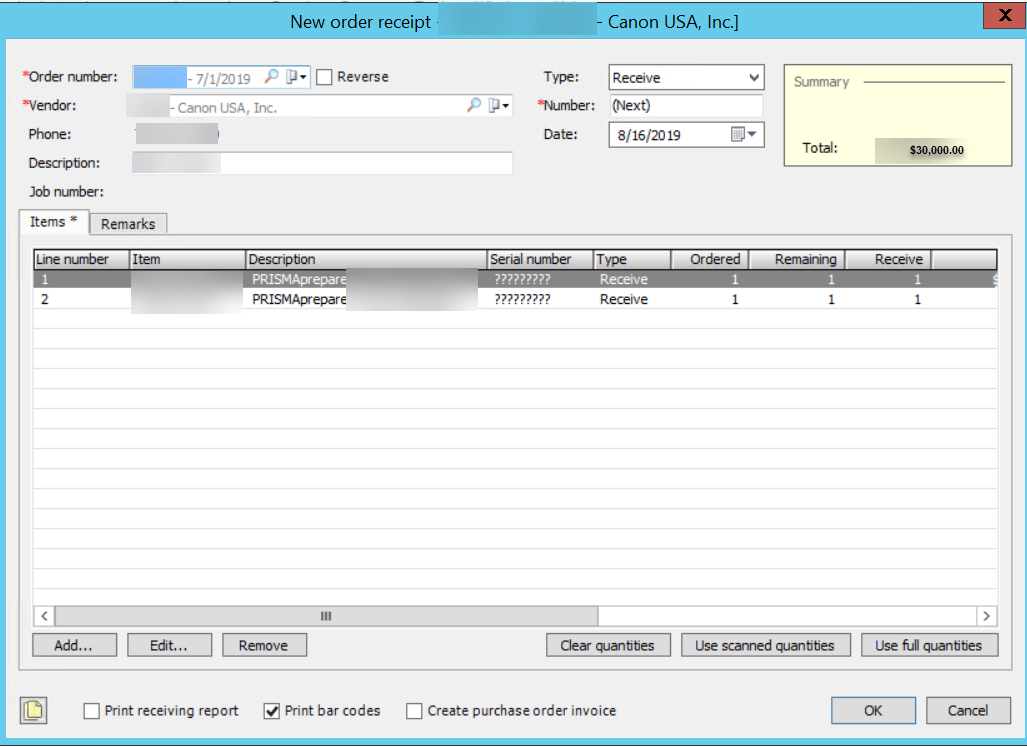 · Create a purchase order invoice and take the cash with order discount. In this sample, you'd have a $1450.00 discount to add.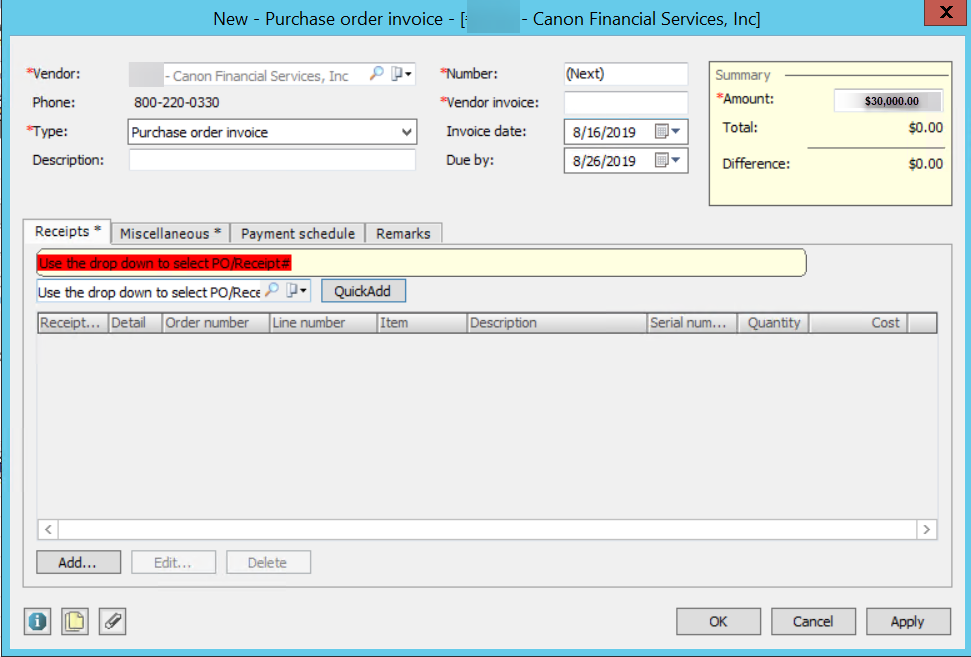 Next, apply the unapplied payment to the purchase order invoice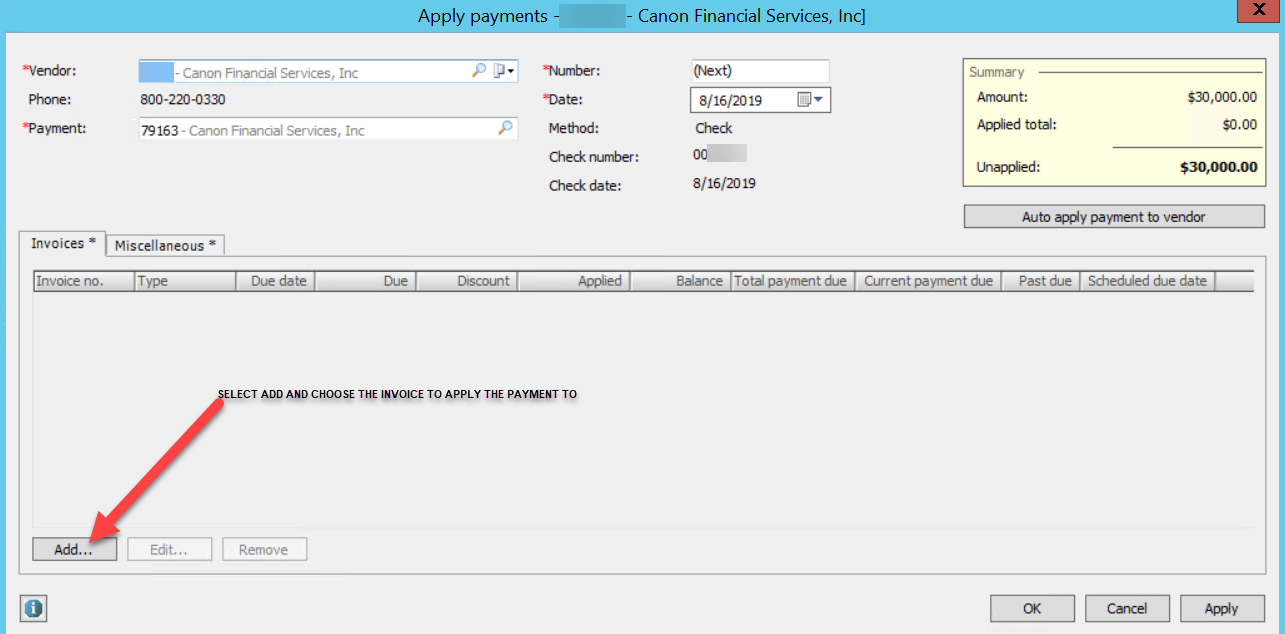 For more on this process, in EAuto help, search on check with order to get to this: Home > E-automate > Purchasing > Functional > Cash with Order Purchase Orders