Alerts when model records are missing call back parameters
Jump to a specific section by clicking a link
Overview | Samples | Variables | Alert Functionality | Best Practices & Tips | Related Alerts
Overview
Overview
Model Records Missing Call Back Parameters
This alert is a Service Manager's invisible assistant. To achieve true call back numbers for your technicians, the correct Manufacturer call back parameters must be updated in all model records in eAutomate. This alert will email a list of models that don't have call back parameters so this information can be corrected in eAutomate.
Run Schedule: Daily
Type of Output: Email
* * *
Sample
Sample
Coming soon!
* * *
Variables
Variables
No variables for this process.
* * *
Alert Functionality
Alert Functionality
1. This alert makes sure all call back parameters are filled out in all the model records in the eAutomate. An email of all models that don't have call back parameters listed will be sent to allow you to update model records with the correct call back information.
2. Call back parameters can be set in eAutomate/Tools/Options to apply to all equipment: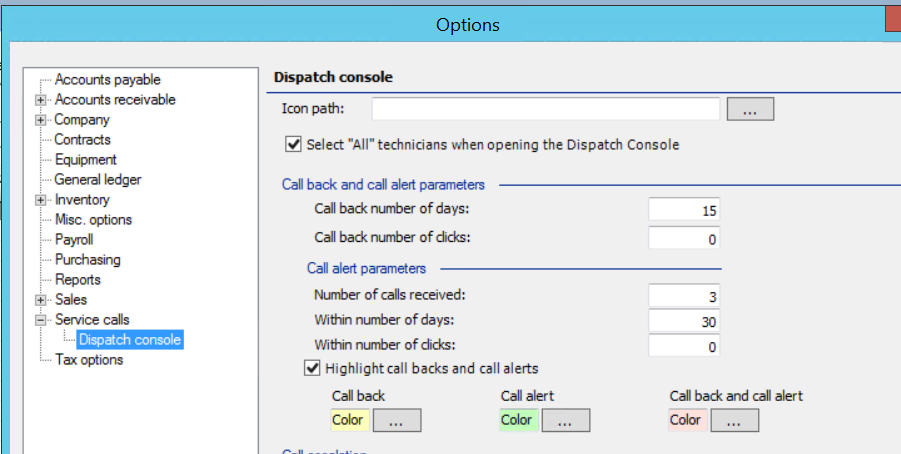 3. Or they can be set individually or overridden at the model level in eAutomate/Inventory/Model as shown: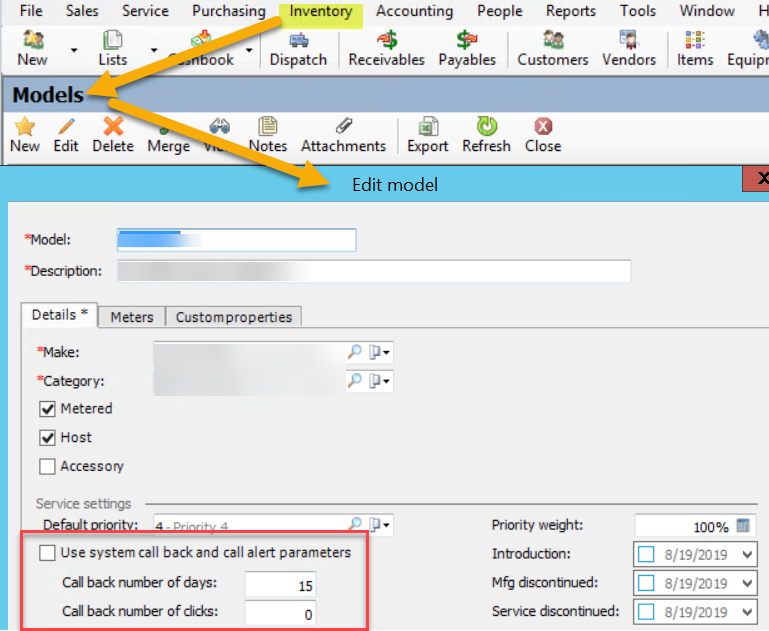 For more information on setting up Call backs and Call Alerts please click on this link: https://support.ceojuice.com/hc/en-us/articles/205120530-Where-to-Set-Up-CallBack-CallAlert-settings-in-eAutomate
* * *
Best Practices & Tips
Best Practices & Tips
1. A best practice would be to set call back parameters when new model records are created.
2. Manufacturers will update their default call back criteria every 6 months to a year, depending on data gathered.
3. It is always a good practice to check Manufacturers websites for updated call back criteria at least once a year.
4. For ID101 - Excessive service call & call backs. to work correctly all model records must have call back parameters filled out.
* * *
Related Alerts
Related Alerts
ID101 - Excessive service calls or call backs
ID168 - New model created
ID640 - Pros Elite Call Back Criteria
ID633 - Push callback criteria from BEI (Nexera) into eAutomate
* * *