Below is suggested Best Practice for setting up Parent / Child relationship(s) in eAuto. We suggest using the Parent / Child relationships as it enables you to run eAuto and CEO Juice Reports (i.e. ID258/Customer Business Review) for an entire account, not just locations one-by-one.
From our experience with the eAuto Users Group, Best Practice suggestion is to set Equipment and Contract Records at Parent Level with Installed Location directed to the specific location. The primary reason is that it enables users and some reporting to be run at an entire account level, rather than searching and/or running reports for each location. It is by no means required and some of our clients do prefer it all at location level, so they can evaluate on location level only. An example of Parent Level would be an entire school district with each school being a location. If Contract Record is set with School District, then service reports, lease expiration's, contract profitability etc. could all be reviewed for the entire account under one eAuto Report, eView, CEO Juice Report and/or alert(s).
Customer Record | Equipment Record | Contract Record
Customer Record:
Ideally, to help with number of Customer Numbers, each Child Customer Record will contain suffix -001, -002, -003, etc. Same Naming/Numbering as Parent in Prefix.
eAuto uses the terminology of 'Location' to indicate the "child".
As example below shows, the Parent is BC00 and the Child is BC00-001:

To connect the Parent / Child relationship,
(1) edit the Customer Record of the Parent Account
(2) select 'Locations' tab
(3) add Customer Record of Child Account
can enter Account Number, use drop down, or create new Customer Location Record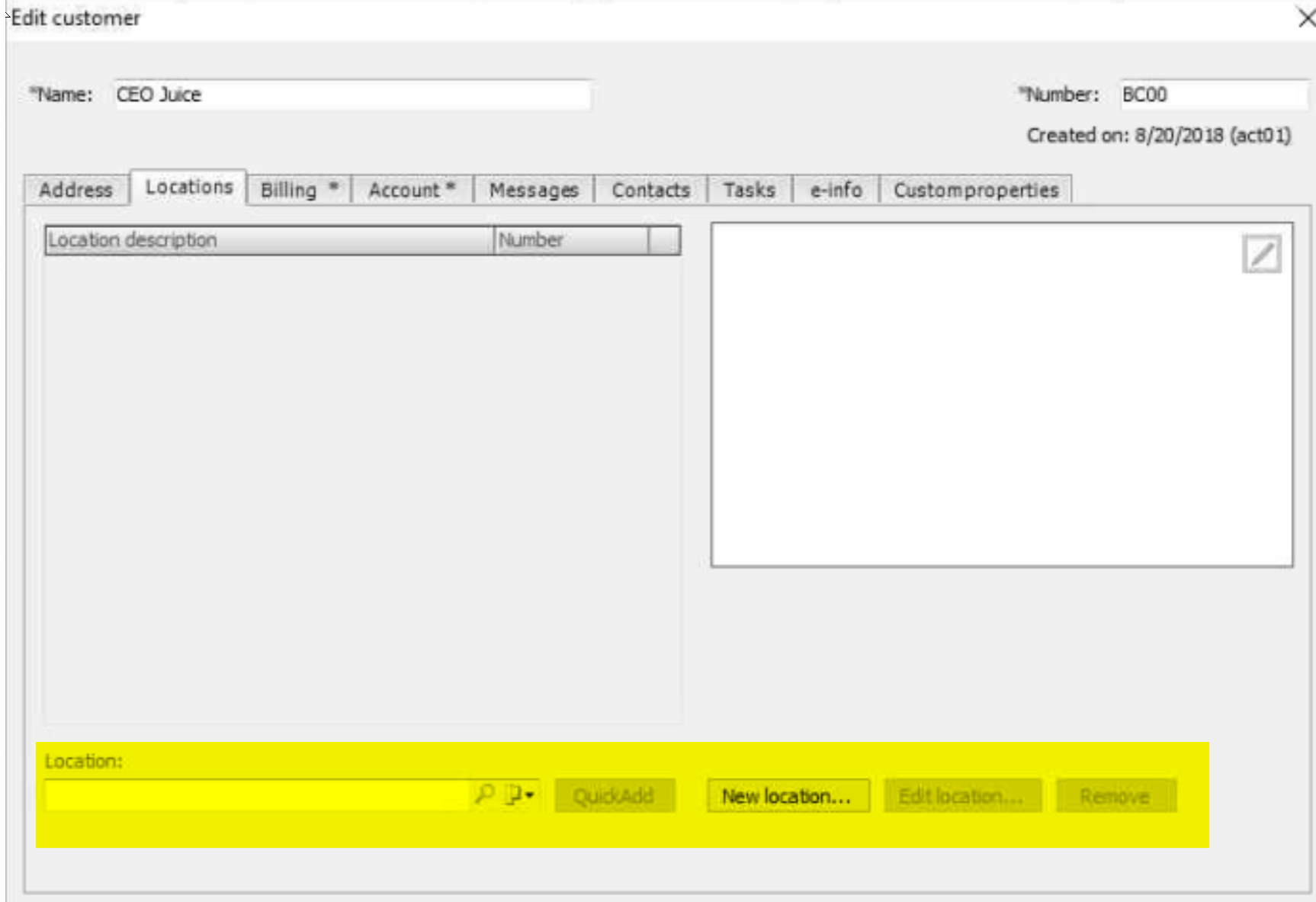 Once added:
Parent Customer shows location(s):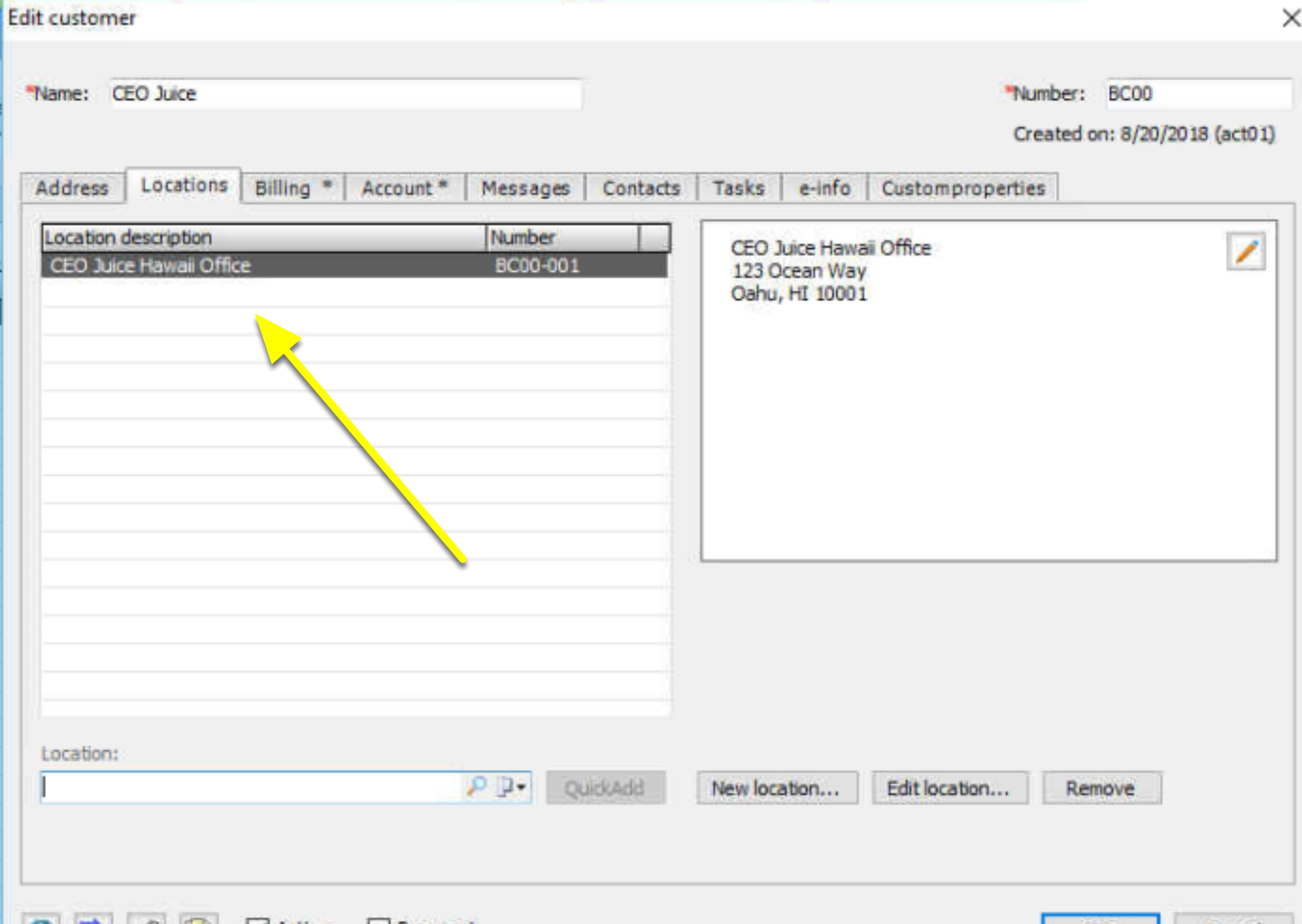 and Child Customer shows as Location of (Parent Account):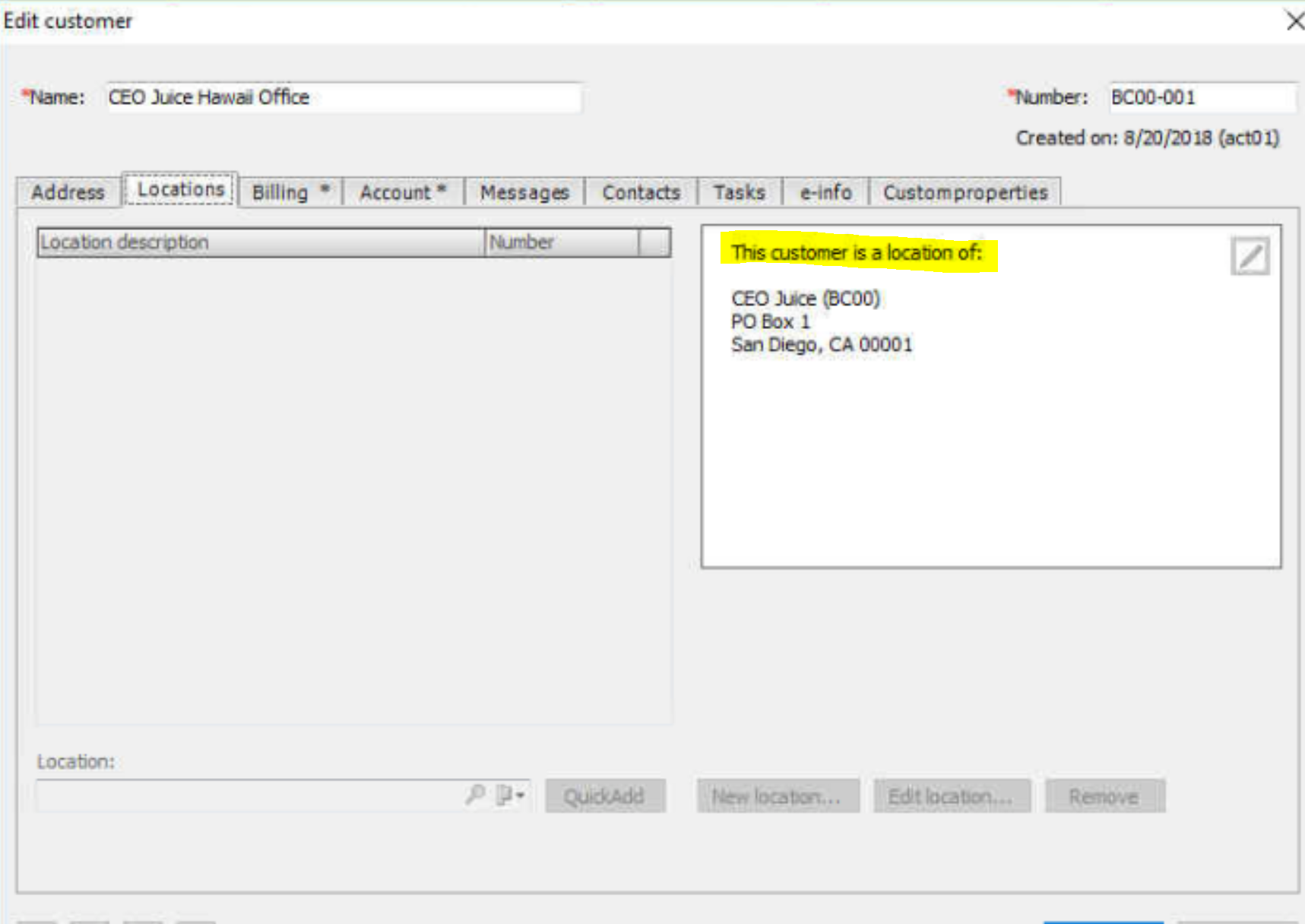 Grand Parent / Master Accounts:
Many users use a custom property to designate the Master Account a group of BillTo customers belong to (essentially creating a 'Grandparent' to go along with the parent (BillTo) and Child (location) customer records). You can use our alert ID916 to automate this.
Equipment Record:
Best Practice is to set Equipment Record with (1) Parent Customer Record and Installed Location set with (2) Location Customer Record: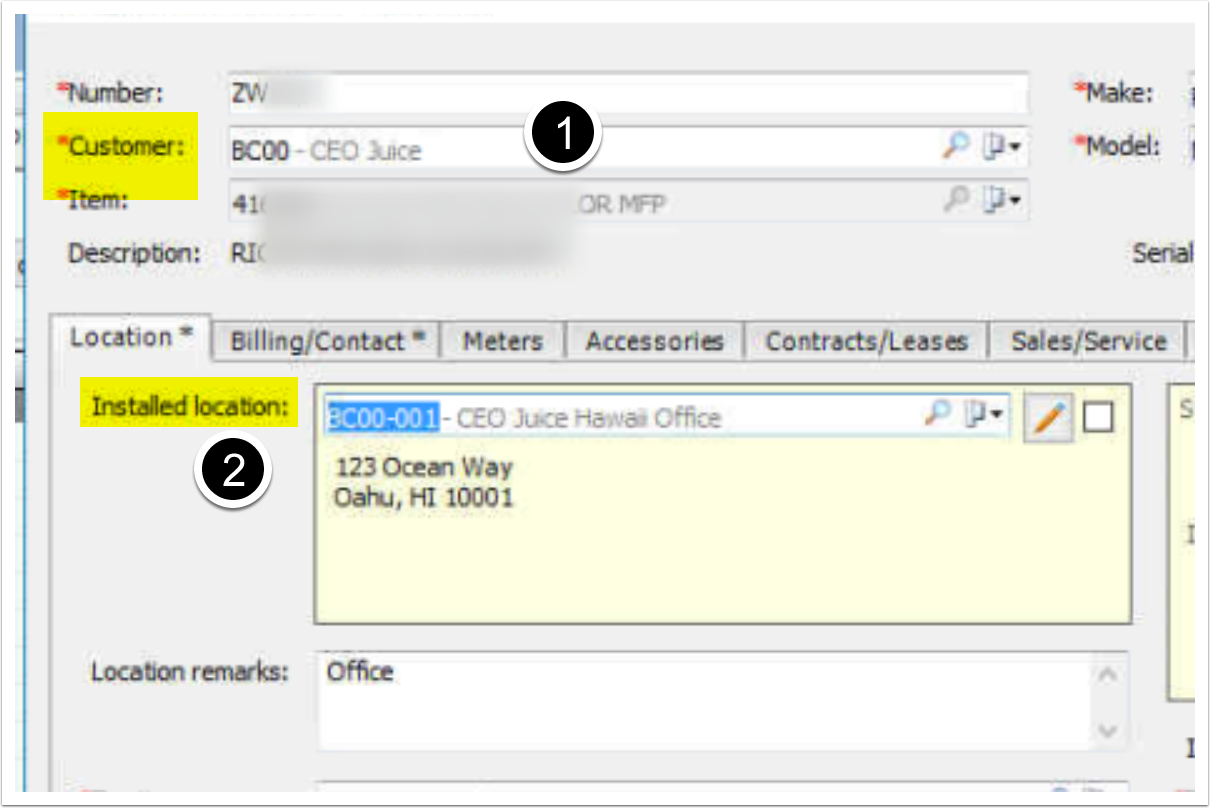 Contract Record:
Best Practice is to set Contract Record under Parent Customer Record

Bill To on Contract Record will reflect BillTo from Parent Customer Record (can override as needed):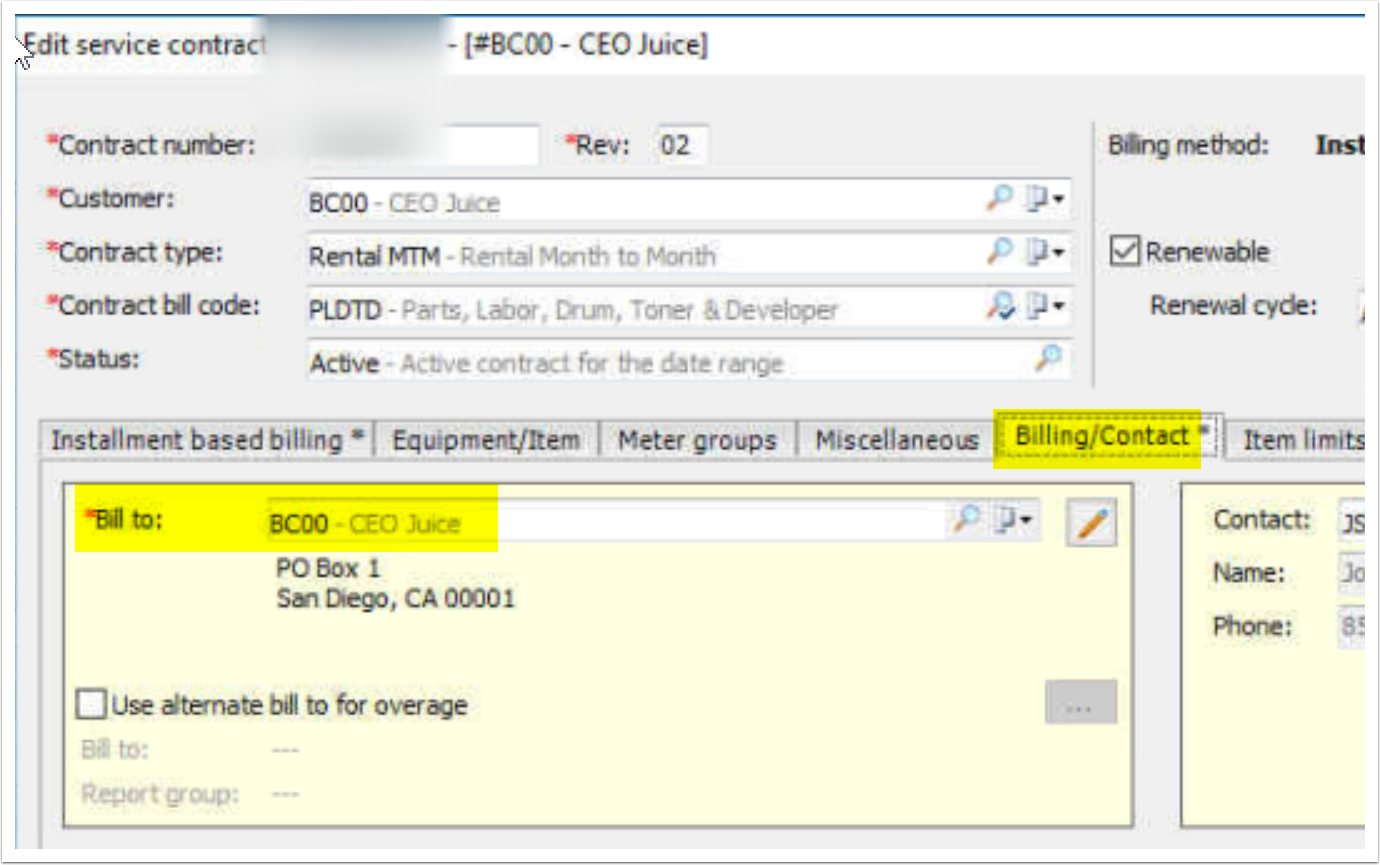 When adding Equipment to Contract Record, be sure filter is set to allow for 'Customer including locations':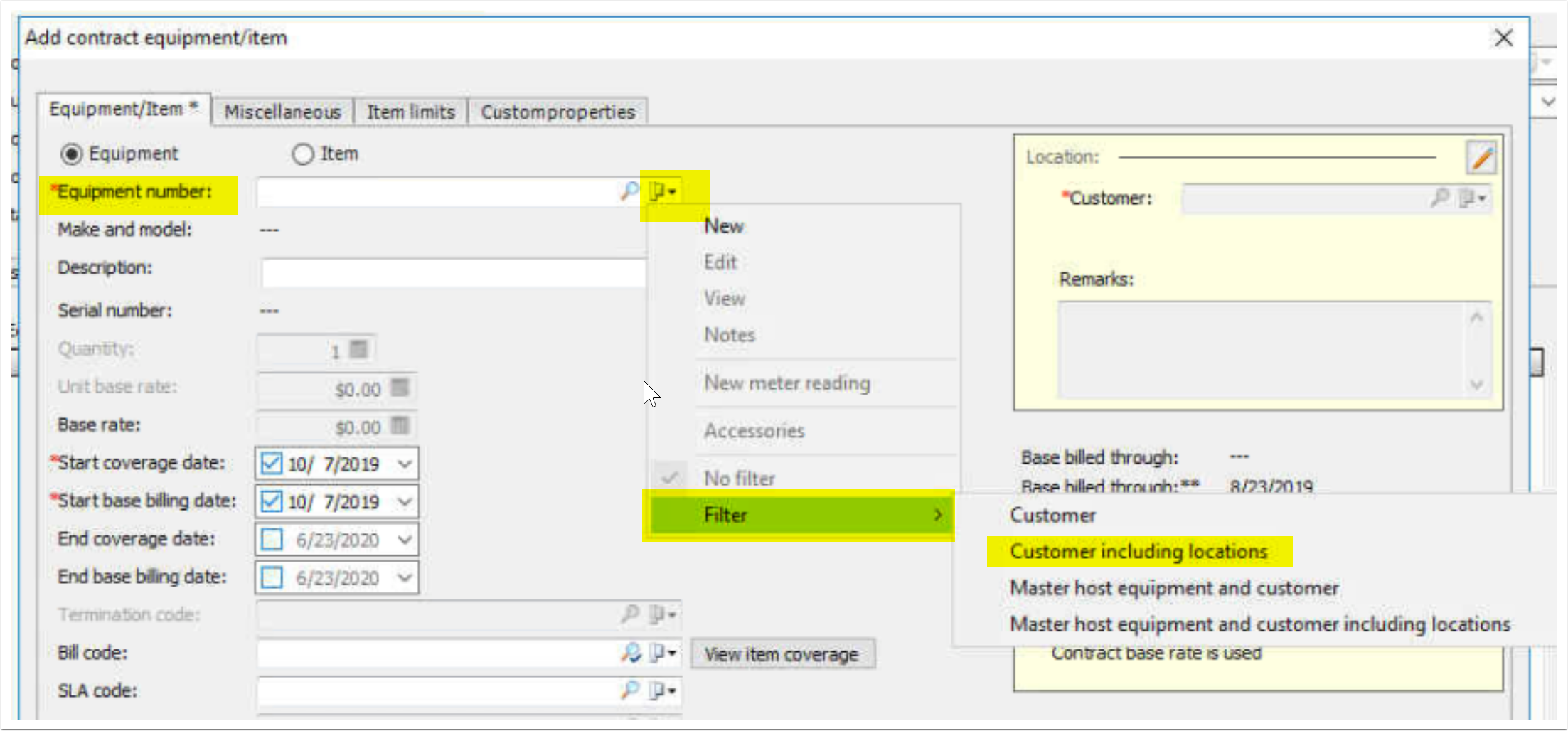 Drop down will show all Equipment Records linked to any/all location/child accounts (of Parent):

Location Details show on Contract Equipment Details: