ECi Hosted clients can use our UPS/FedEx Integration. It does require ECi to allow WorldShip or Ship Manager access to e-automate database. Without access, the integration cannot be installed. Once ECi provides you the information, we can set up a database connection or ODBC. Charges from ECi Tech Assist may apply.
Contact: eacustomercare@ecisolutions.com first. Provide them with the IP address of your shipping workstation so they can white-list the address and ask for the following:
1. The SQL server address.
2. The User ID and Login.
Then you can set up the ODBC as a 32-bit System DSN: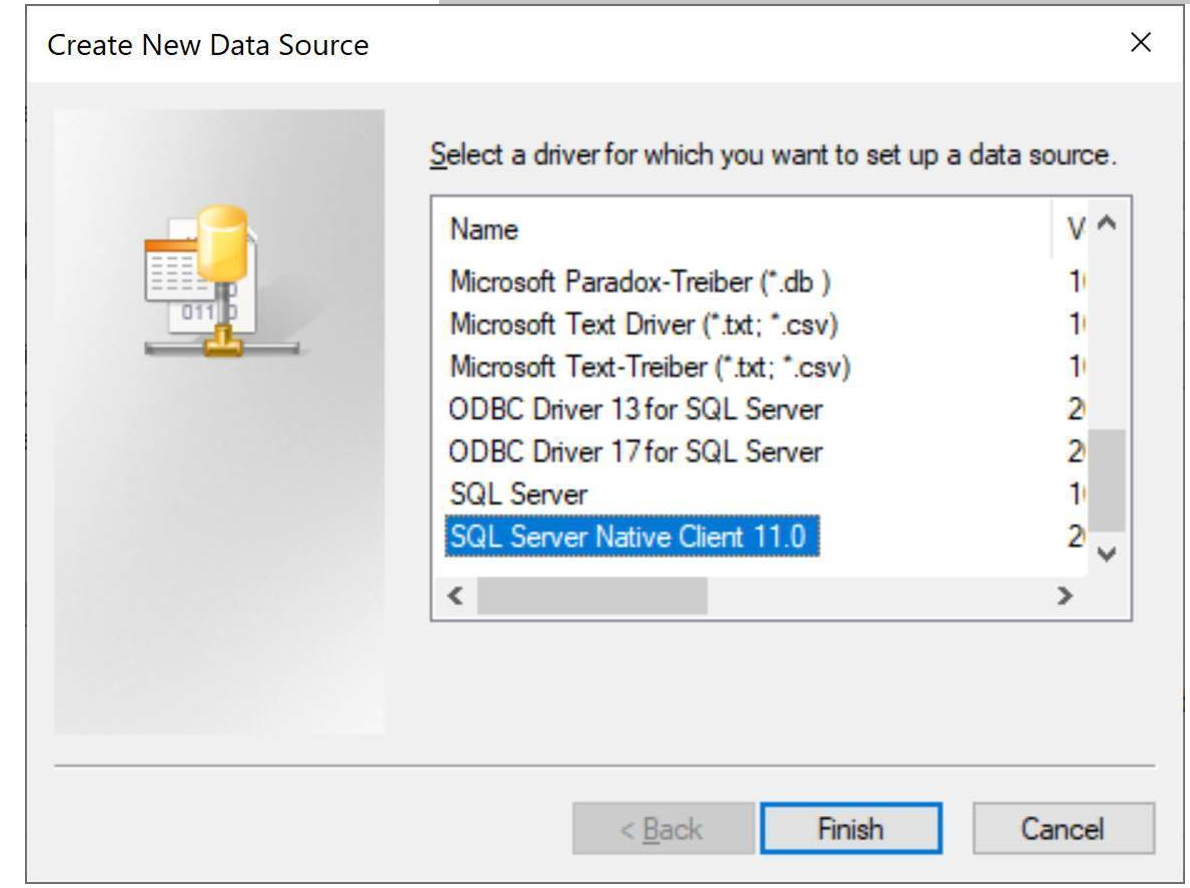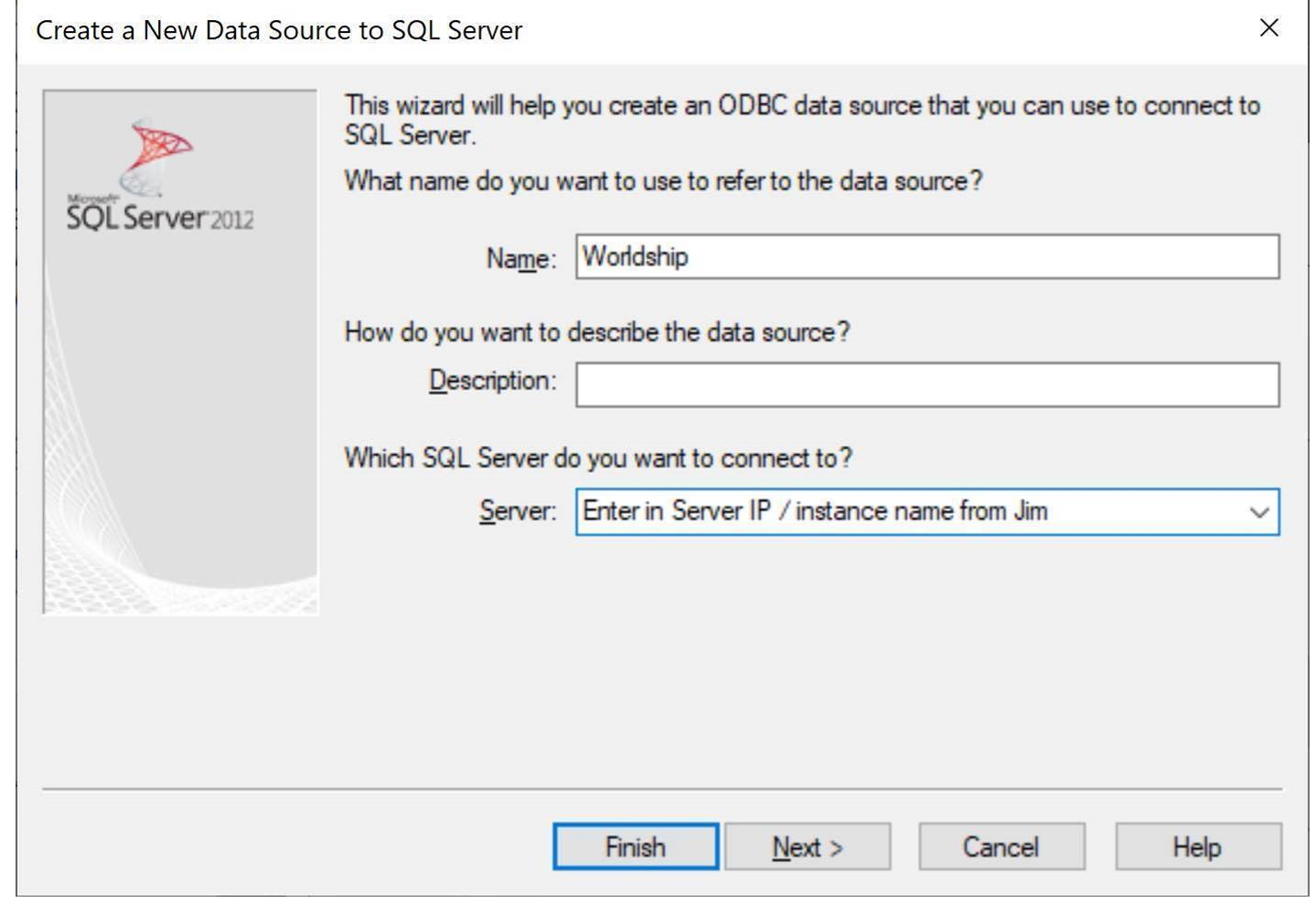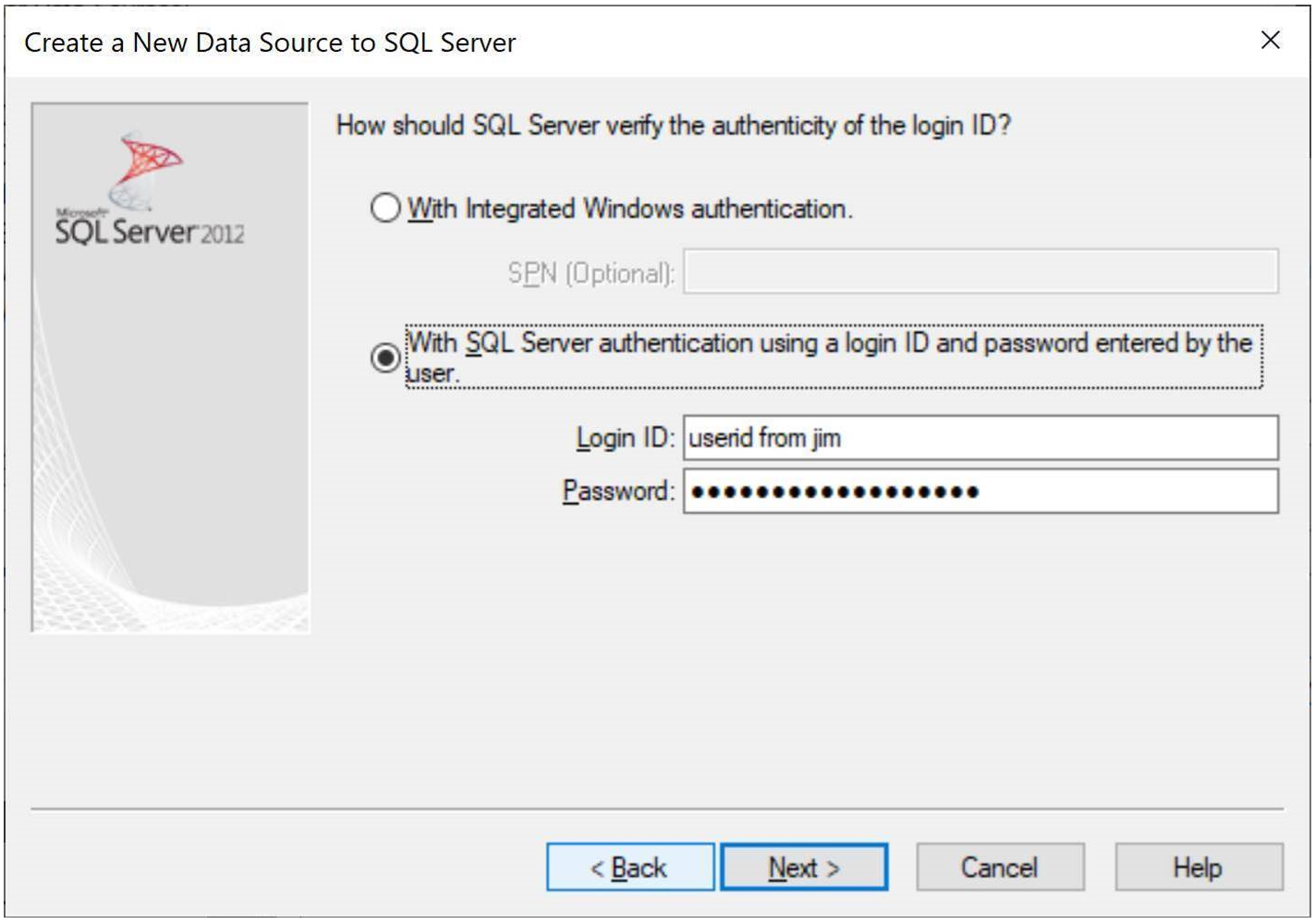 If the login ID / password or the SQL server address is wrong, you won't be able to use the drop down below to select your e-automate database.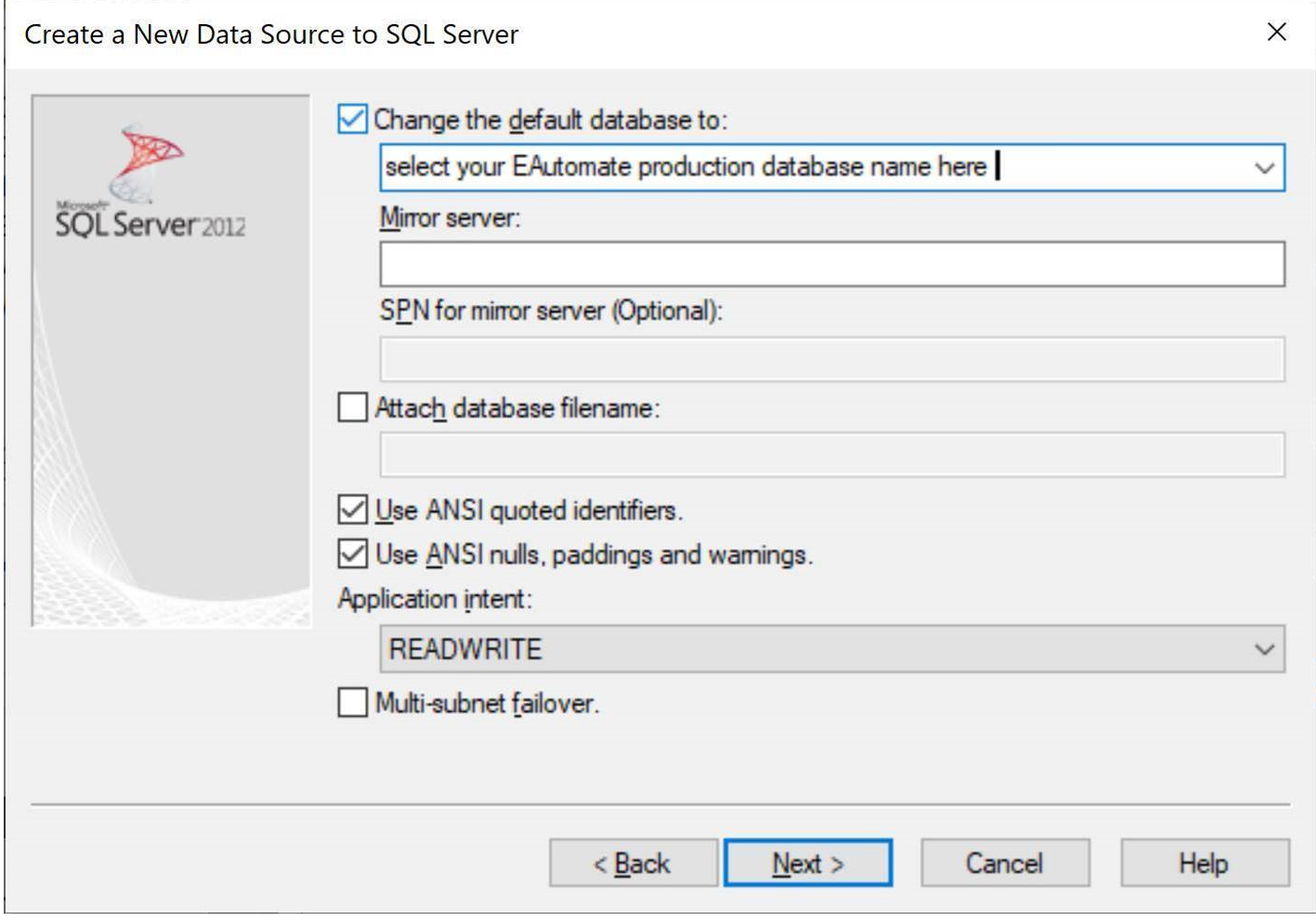 Hit next through the following screens. The final screen has the "Test Data Source..." button: