Each January we publish a list of clients who achieve high scores in customer satisfaction levels.

A score with an NPS above 70. The average US company has a Net Promoter Score of 10. Given the NPS range of -100 to +100, a "Positive" score or NPS above 0 is considered "Good", above 50 is "Excellent," and above 70 is considered "World Class."
This is the top 10% of all dealers using the CEO Juice system.
A perfect score for a year means that EVERY response scored a 9 or 10 when asked "On a scale of zero to ten, how likely are you to recommend us". There are years when no dealer scores this, we have only had one dealer achieve it two years in a row. See here for how difficult this is.
The links above are to the listed winners for 2019. Note in order for your company to appear on this list you must opt in by subscribing to ID102. Also you must have at least 60 responses for the year. We show the number who did not meet those requirements at the bottom of the list.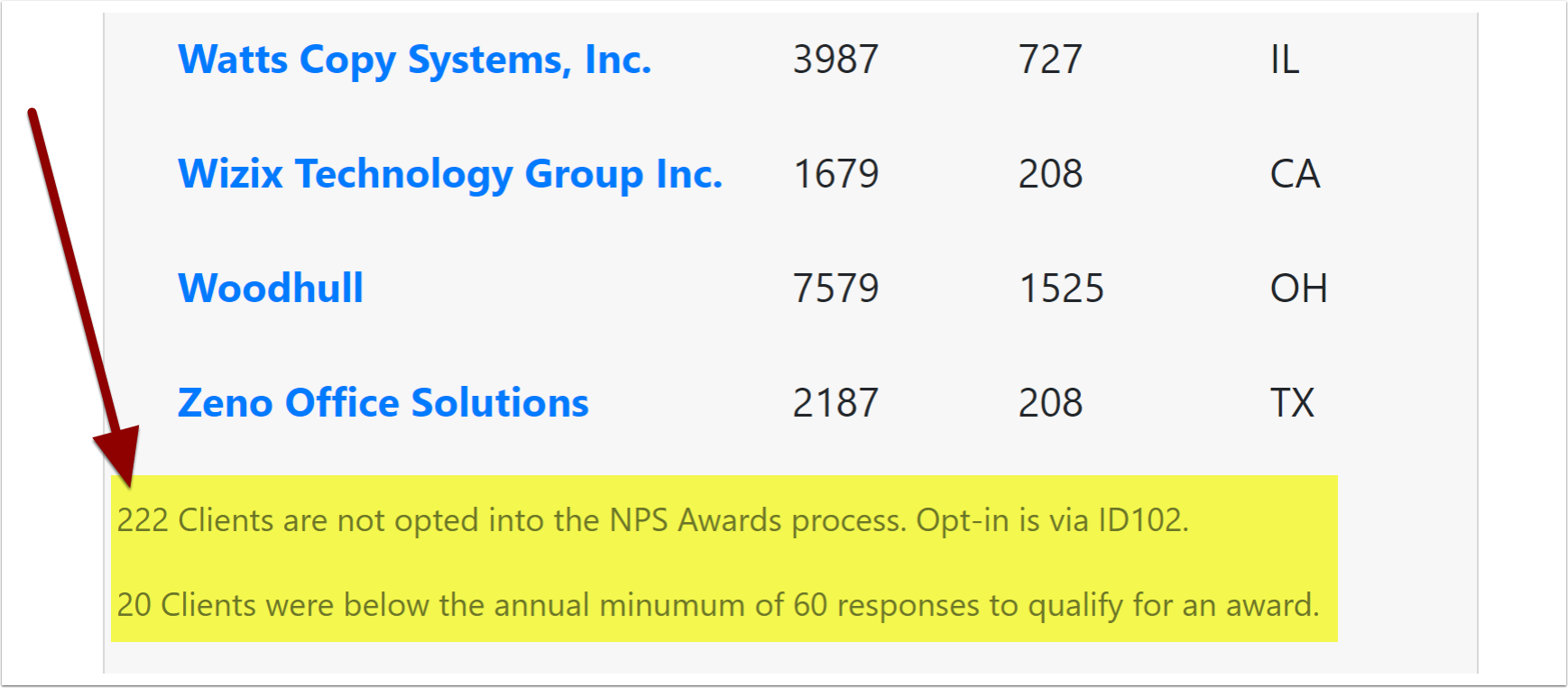 Anyone who had an NPS score of 70 or higher from Jan 1st to Dec 31st 2019 should be on the World Class List. The breakpoint for top 10 in 2019 was 96.31 and above. Anyone above that should also be on the top ten list.
We have an option to push your NPS score to your website, see CEO Juice example here.
You have the option to share your NPS score on our site, see the 2019 Perfect Score winner here. Turn this on via ID230. Note this also shares your NPS score on ID890, our ITT call sync, that also lets you search for dealers to ship out to. Unsubscribing will stop the sharing immediately. You also have the option to push the scores to your site via our widget, as we do for your favorite comments.
The images below can be added to your signature line on emails and linked to either our page above or your site via the widget above.