eView for reviewing which Sales Orders linked to Purchase Orders
Jump to Overview | Samples | Accessing eView | eView Functionality | Related Alerts |
Overview
Overview
eView showing open Sales Orders and whether linked to Purchase Order. Provides ability to right click on transaction in eView to see Purchase Order and Sales Order details.
Since a Sales Order can have more than one Purchase Order linked to it (at Item Level), the eView shows Item Level detail.
For our auto deploy clients, eView will automatically install once you subscribe to alert ID152. Our non auto deploy clients will receive notice from our Install Team once eView is available. eView listed in System eViews and can not be edited.
* * *
Sample
Sample

* * *
Accessing eView
Accessing eView
-eView found under System eViews named CEOJuice Sales Orders with Linked Purchase Orders - ID152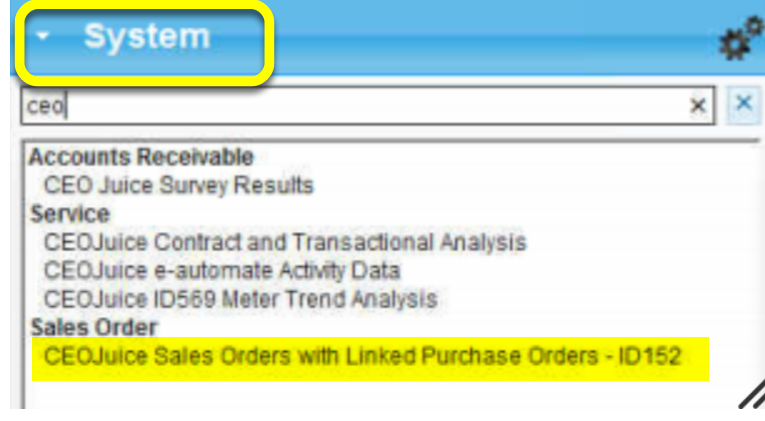 * * *
eView Functionality
eView Functionality
-eView can be filtered as needed per these search options: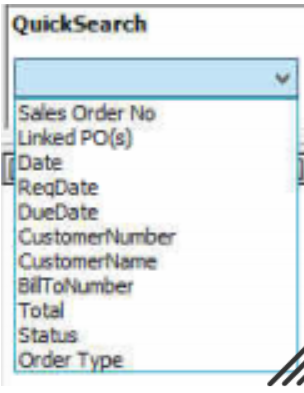 -to see Sales Orders NOT linked to PO, filter by Linked PO(s) contains [leave blank/empty]:
-to see Sales Orders linked to PO's, filter by Linked PO(s) does NOT contain [leave blank/empty]:

-for any Sales Order linked to PO, you can right click on line for option to go to
Purchase Order Detail Bins
Sales Order Details (Sales Order Number)
Sales Orders (Sales Order Number)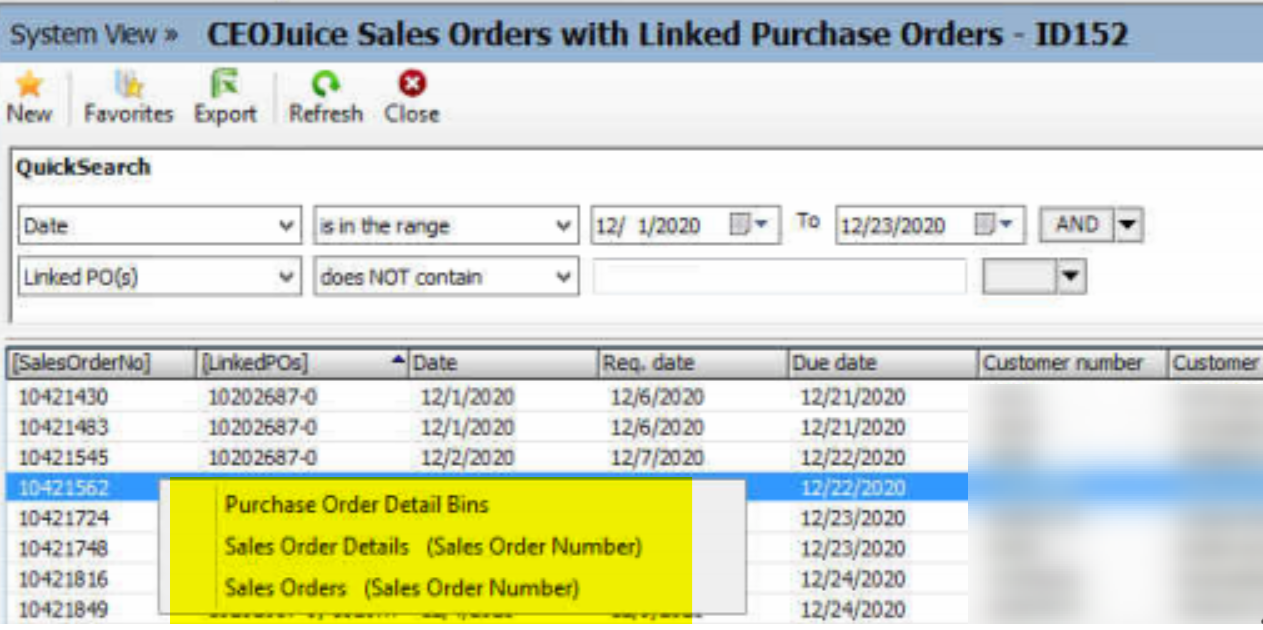 * * *
Related Alerts
Related Alerts
None at this time
* * *