This is an alert to notify the appropriate person(s) of all calls with (VariableW) minutes of being due. A secondary alert will tell when the call is within (VariableX) minutes of being due. This alert will not continue to remind you on the call which is why there is an escalation feature. The escalation will repeat every 30 minutes until the call is dispatched (or Due Date/Time is changed).
**This alert is for Corrective Maintenance calls only.**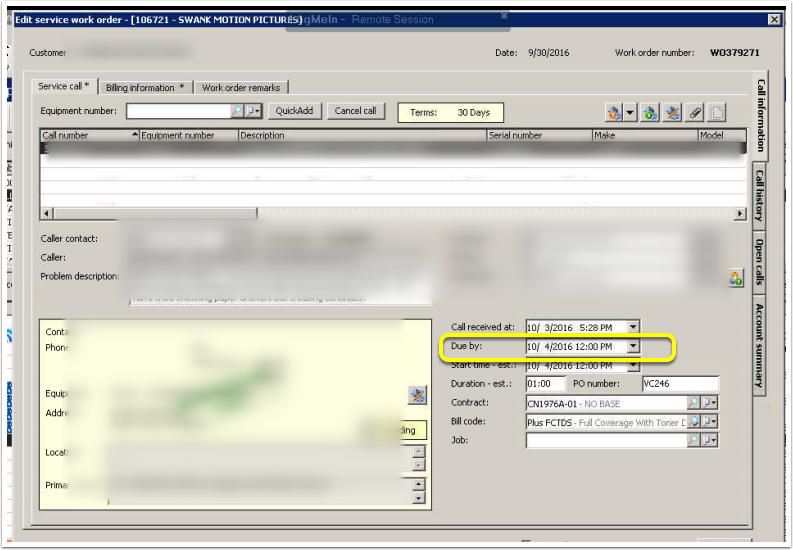 Primary differences between this alert and ID18:
ID93 will only fire on Corrective Maintenance Category Call Types (ID18 can fire on all category call types), can set minutes until due (vs. hours on ID18), has an escalation email and can exclude specified BillTo's (VarZ).
Variables:
VariableW: MinutesUntilDue (enter zero for example to be alerted when DueTime is missed)
VariableX: MinutesUntilDue (escalation alert...use negative for past due)
VariableY: Only Include CallType begins with(leave blank for all CM calls)
VariableZ: BillTo CustomerNumbers to exclude (separate by comma or blank for ALL)
Variable1: BranchNumbers to trigger on (separate by comma or blank for ALL)
Sample:

Sample Escalation: