Be notified of Corrective Maintenance call coming due and are past due
Jump to Overview | Samples | Variables | Alert Functionality | Best Practices & Tips | Related Alerts
Overview
Overview
This is an alert to notify the appropriate person(s) of all calls with VariableW minutes of being due. A secondary alert will tell when the call is within VariableX minutes of being due. It will not continue to remind you until due which is why there is an escalation feature. The escalation will repeat every 30 minutes until the call is dispatched (or Due Date/Time is changed). This alert is for Corrective Maintenance calls only. You have ability to also further limit this to Call Types that contain the characters you put in VariableY (MI - [machine inoperable] for example) and then we only alert on those Call Types that hit the thresholds identified in W & X.
Run Schedule: Once for first email, every 30-minutes for escalation email (alert will only run during your set Service Hours in eAuto)
Type of Output: Email
* * *
Sample
Sample

* * *
Variables
Variables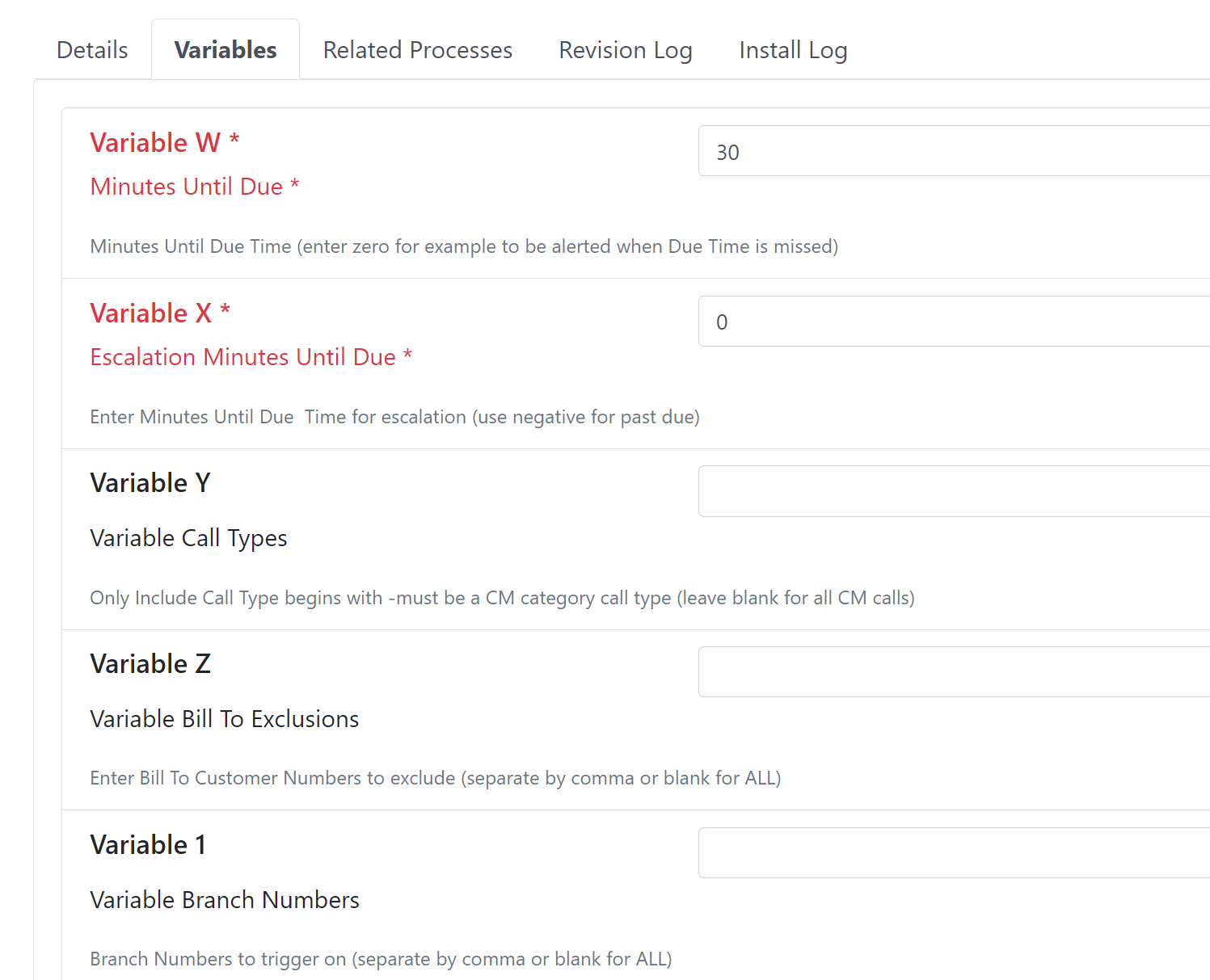 Variable W: Enter Minutes Until Due Time (enter zero for example to be alerted when Due Time is missed)
Variable X: Enter Minutes Until Due Time for escalation (use negative for past due)
Variable Y: Only Include Call Type begins with -must be a CM category call type (leave blank for all CM calls)
Call Type Category found via Lists & Codes / Call Types: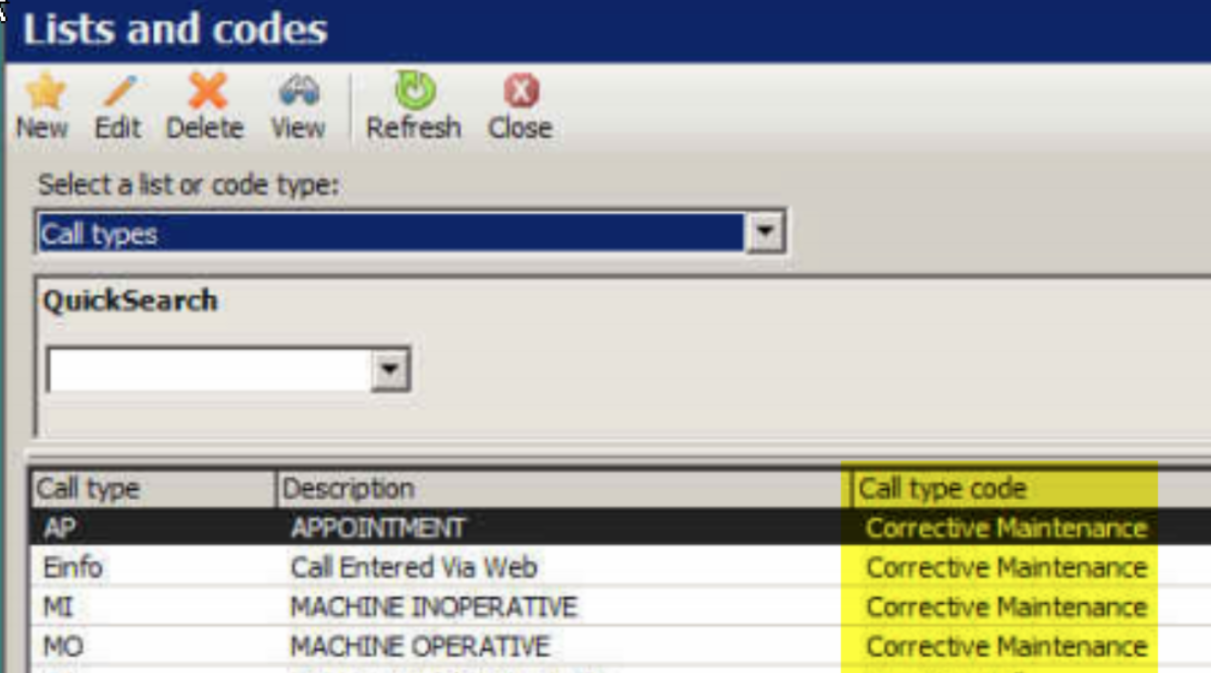 Variable Z: Enter Bill To Customer Numbers to exclude (separate by comma or blank for ALL)
Variable 1: Branch Numbers to trigger on (separate by comma or blank for ALL)
* * *
Alert Functionality
Alert Functionality
-Alert will only send within times set on your eAuto Service Hours (as of Feb 2021 alert does NOT consider your Holiday hours so alert will still send during Holiday hours)
-Alert ONLY considers Corrective Maintenance category Call Types. Even if you have entered Call Type begins with in VariableY, that Call Type must be Corrective Maintenance category. Call Type Category found via Lists & Codes / Call Types: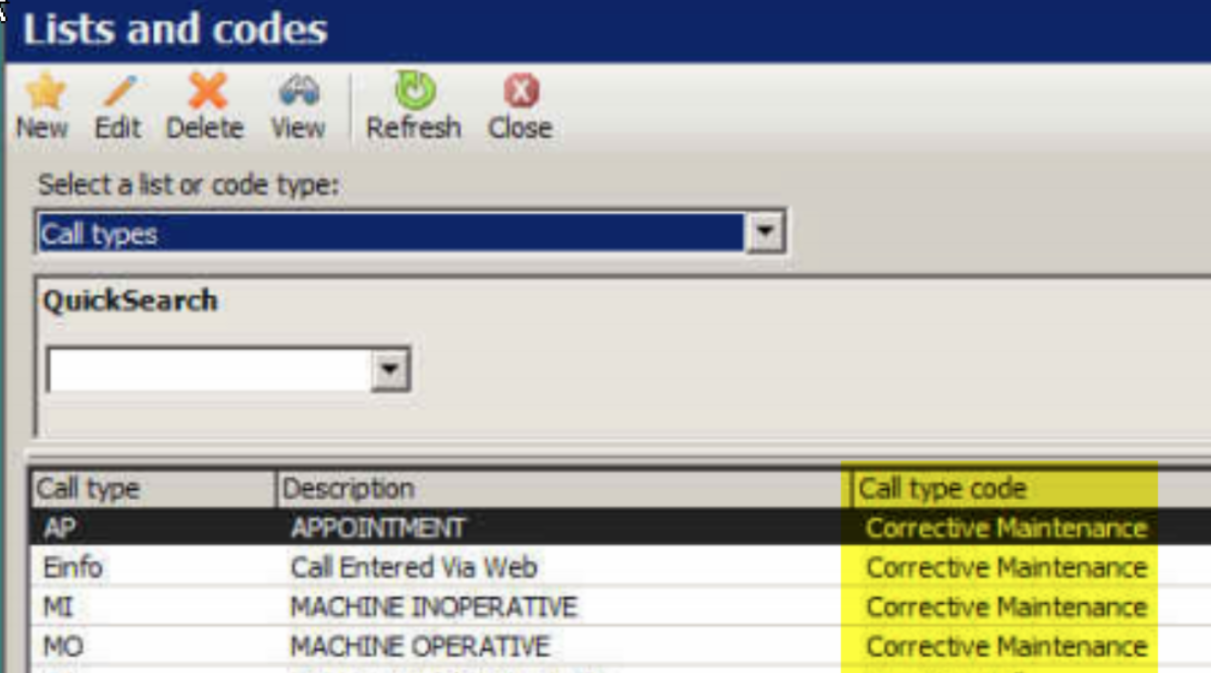 -Alert looks at Due Time shown on Service Call: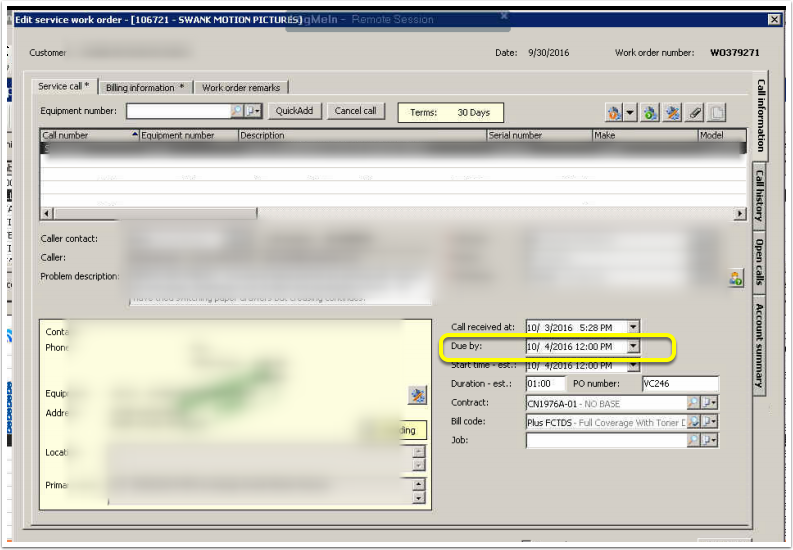 -Alert reports on service calls that are on hold. Premise being that the due time is what is expected of your customer due to SLA code. Email from alert does show on hold time for your reference.
-Alert has option to send To Tech and/or Tech Manager. Anyone listed in To/CC/BCC will be included on emails to Tech/Tech Manager. Techs will not see each other's emails:


* * *
Best Practices & Tips
Best Practices & Tips
-If alert keeps repeating the escalation and you don't wish to be notified any longer, only work around is to change the Due Time on the service call to date/time in the future OR change Call Type to one that is NOT a Corrective Maintenance Call Type.
-Need to exclude any customers (including your customer number) from consideration? List Customer Number(s) to exclude in VariableZ (separate multiple with comma).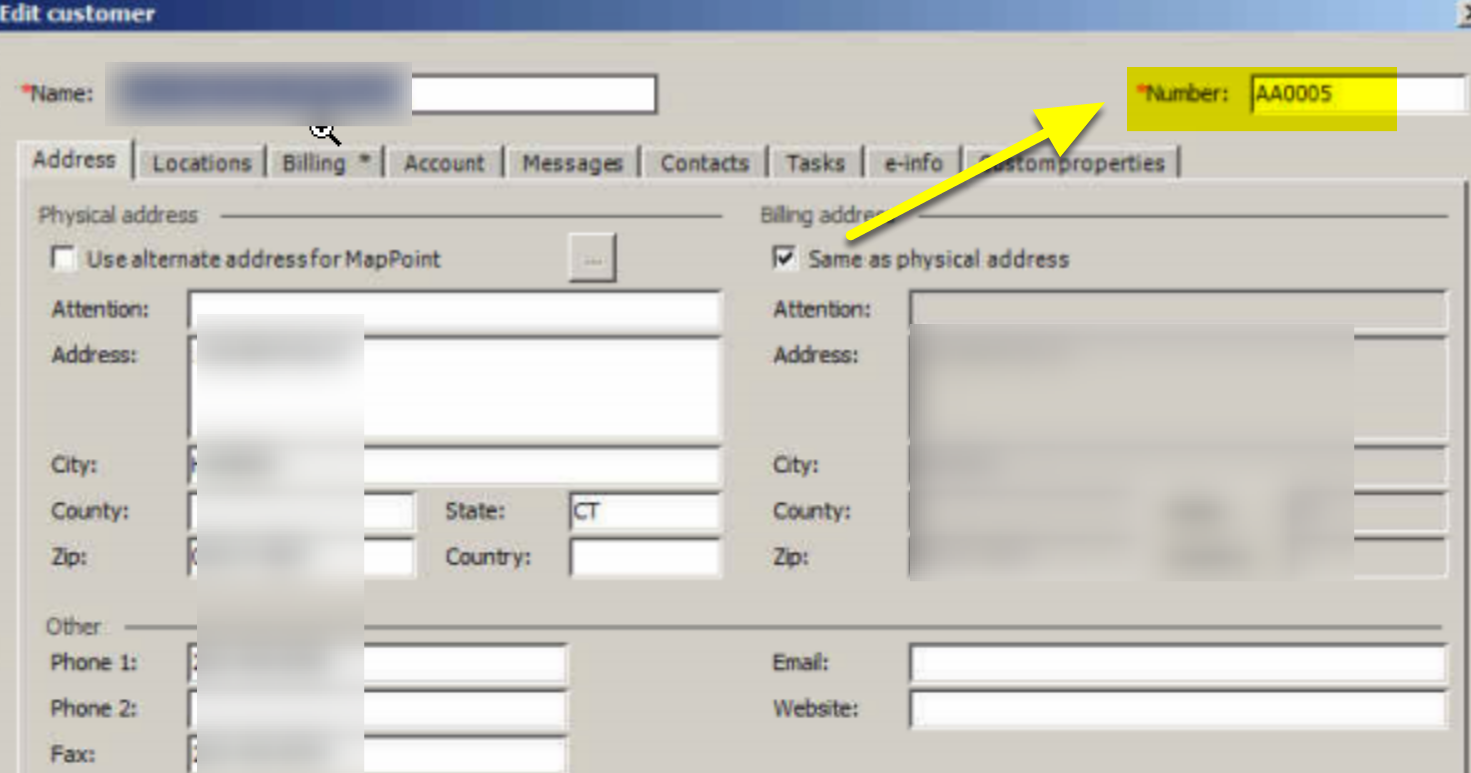 * * *
Related Alerts
Related Alerts
ID18 - Guaranteed response time could be missed
ID223 - CM Category Calls for Today where arrival time was after Due Time (ignores Reschedule Calls)
* * *