ECi hosted clients accessing SSRS Reports need to follow the below one-time setup:
1) You will need your unique URL, if you do not have it please contact help@ceojuice.com for it.
2) Set up the permanent link in Add-In Manager (this will need to be done at any workstation that wants to run these reports)
In eAutomate under Tools / select Add-In Manager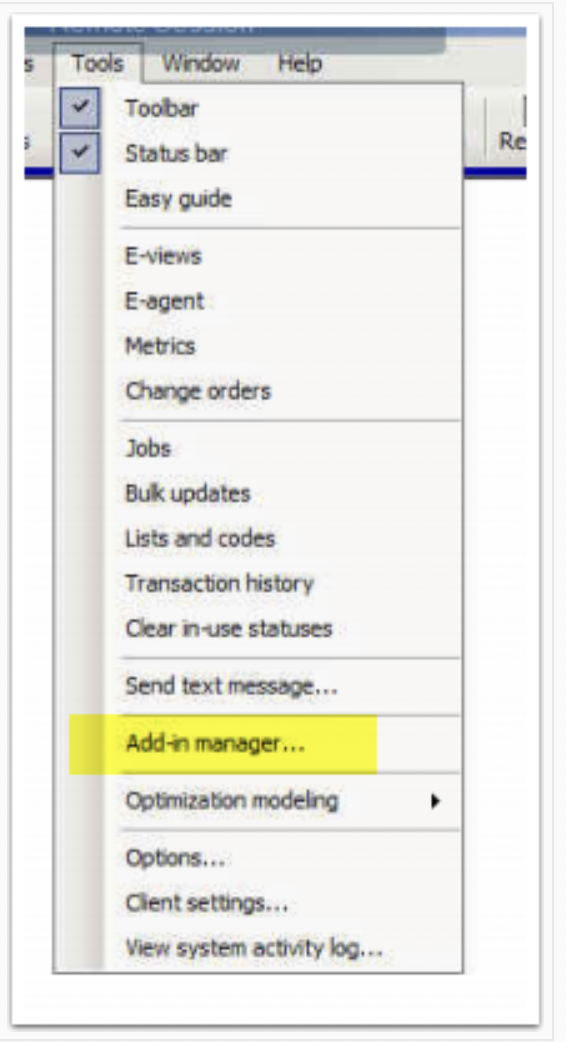 Enter the name "CEOJuice SSRS Reports"
Copy/paste the specific URL that was provided
Leave the box 'open URL in eAutomate' blank.
Click QuickAdd, and Close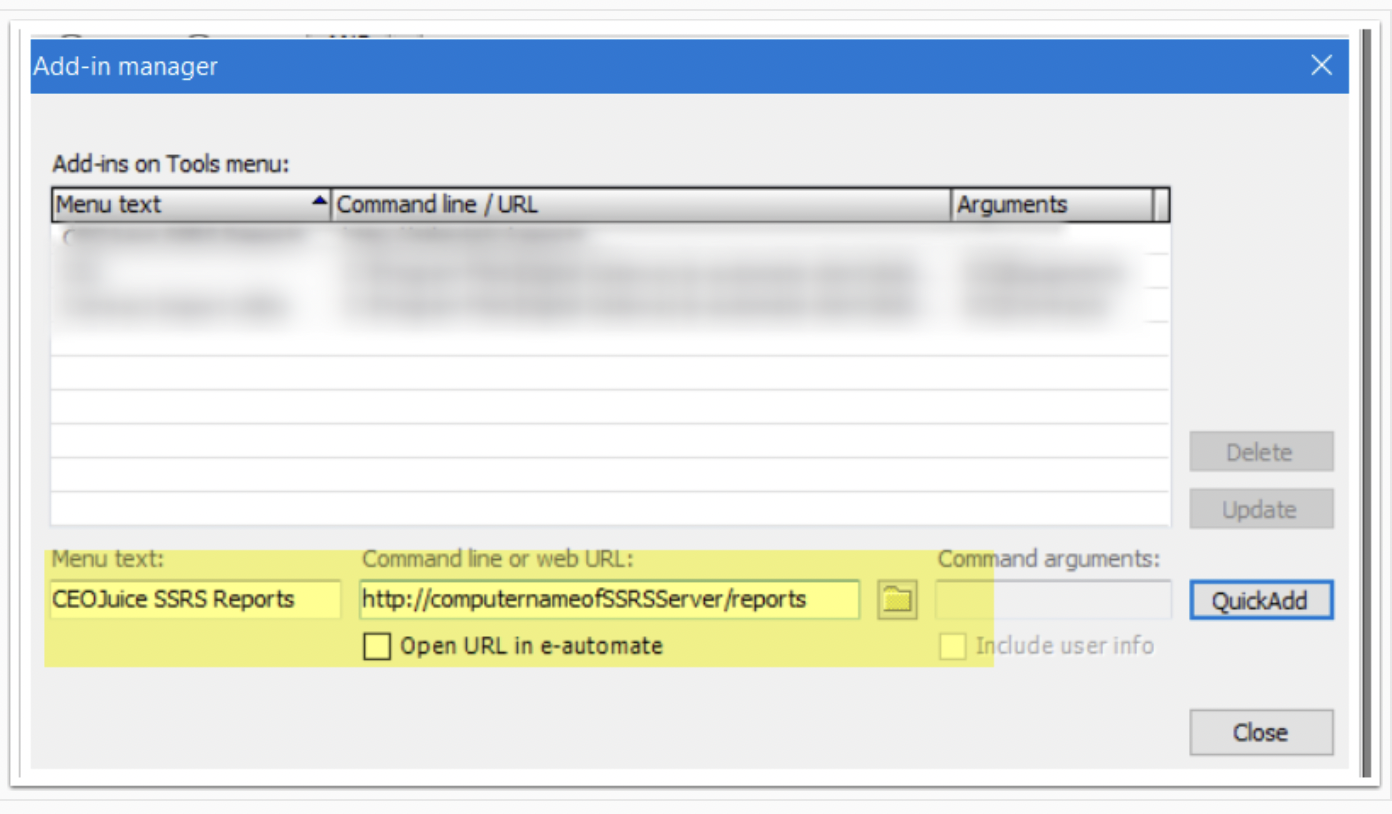 Go back into Tools, you will now see the option to select the CEOJuice SSRS Reports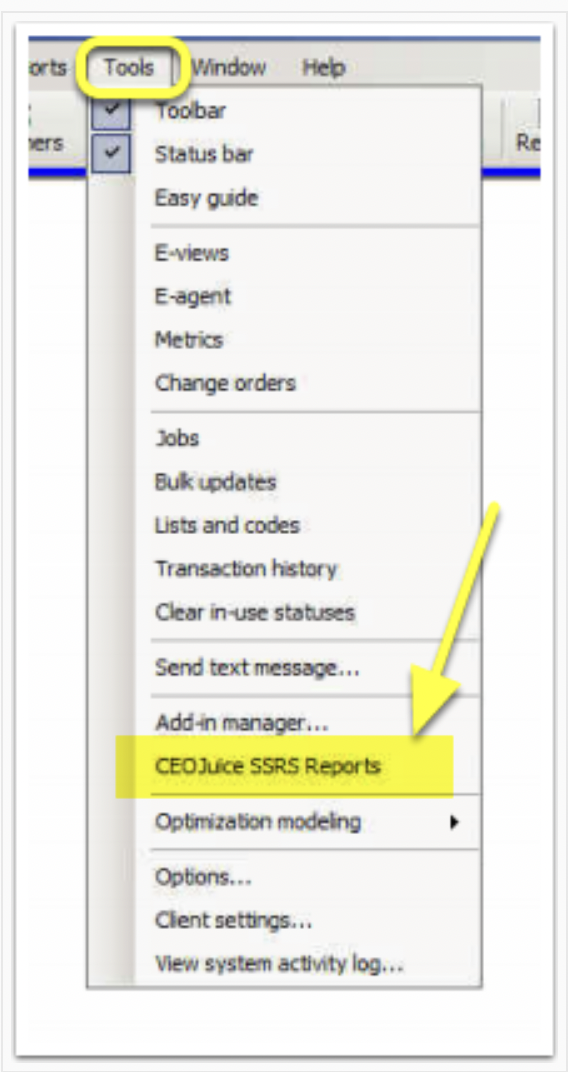 3. Set up security access in the users eAuto Employee Record
Custom Properties tab, set ZCJDomainUserID ecihosted\username
*Username is the ECI Hosted LogIn UserName you use to log into that platform, not your eAuto UserID. The username is typically - first name.last name
Ensure the 'Login User ID' has been assigned in the record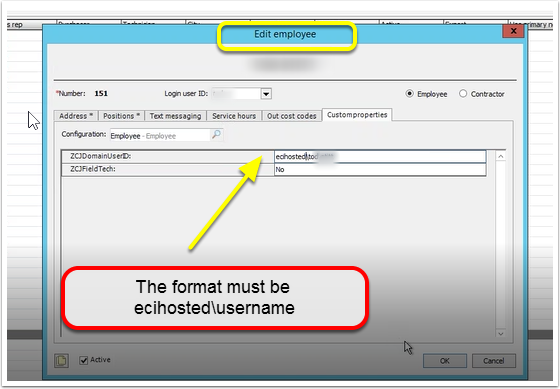 Once the above is set, you can go back into Tools, select CEOJuice SSRS Reports and it will open the URL in Internet Explorer, and you will see options to run the on demand reports that you have opted to subscribe to, similar to this example. As you subscribe to more CEOJuice reports that are an SSRS report, they will automatically be installed in this folder.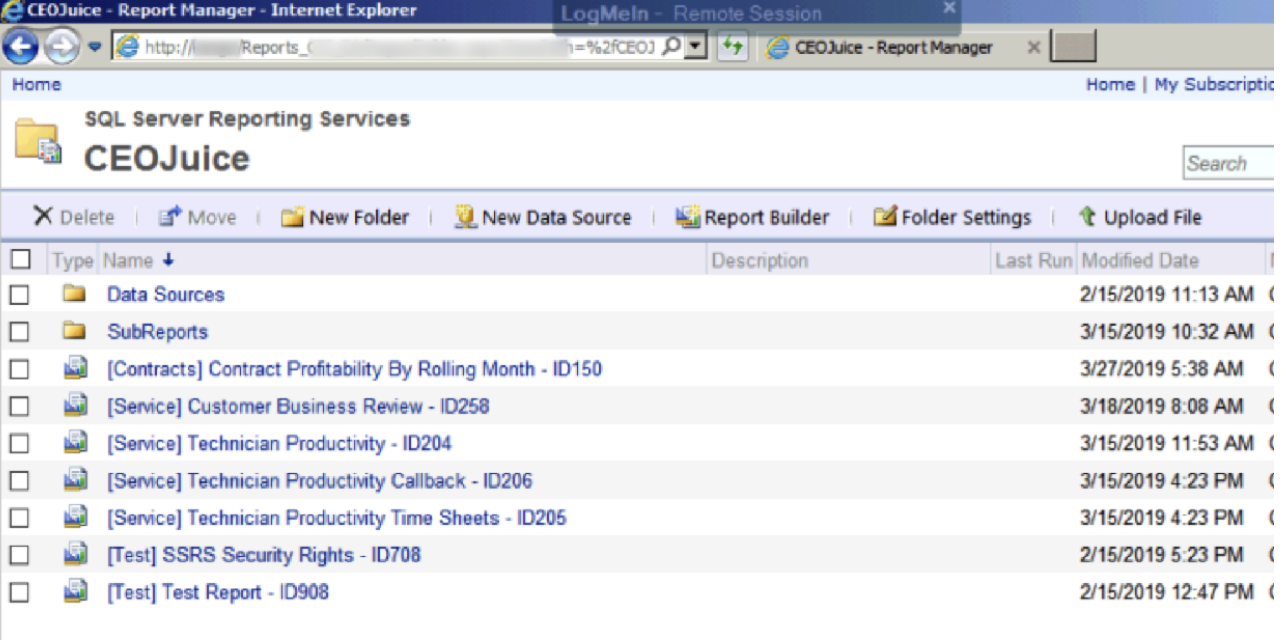 If a user gets a 'report security' error when running a report, and the above steps have been checked. The user may need additional eAuto permissions added to the EA login they use, more info HERE