This Custom Report provides list of any Active Host Contract equipment that is not in inventory and has not had a service call within the last # of days specified. Filter by Days Since Serviced, Equipment, Contract.
**This report will only report on models assigned as host in eAuto via the Model Record**
Available Custom Report filters:
1. Days Since Last Service Call
2. Selected Equipment (more details below)
3. Selected Contract Codes, so you can run for specific Contract Types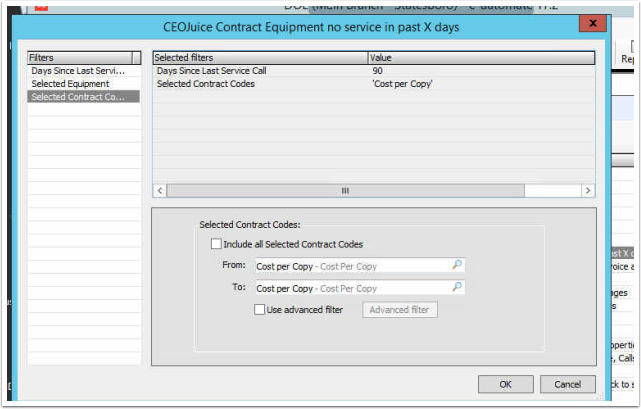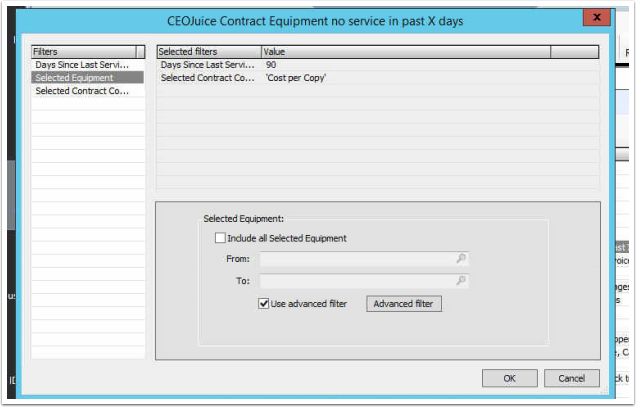 Use advanced filter under Selected Equipment for various filter options. Opportunity to run by zip code or city for sales to identify idle equipment or for service to identify equipment in need of service visit.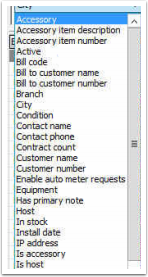 Sample:
**Note report shows meter reading information as well as any PM Due Date set in eAuto**