Extensive Survey Results allowing you to slice and dice as needed!
Surveys in Power BI
Jump to Overview | Samples | Variables | Alert Functionality | Power BI Reporting | Related Alerts |
Overview
Overview
We have a survey dashboard embedded in our website once you log in; however if you really want to slice & dice survey responses, then our Power BI Dashboard version is the way to go. You can create an Executive Dashboard that includes survey results along with other financial benchmarks.
* * *
Sample
Sample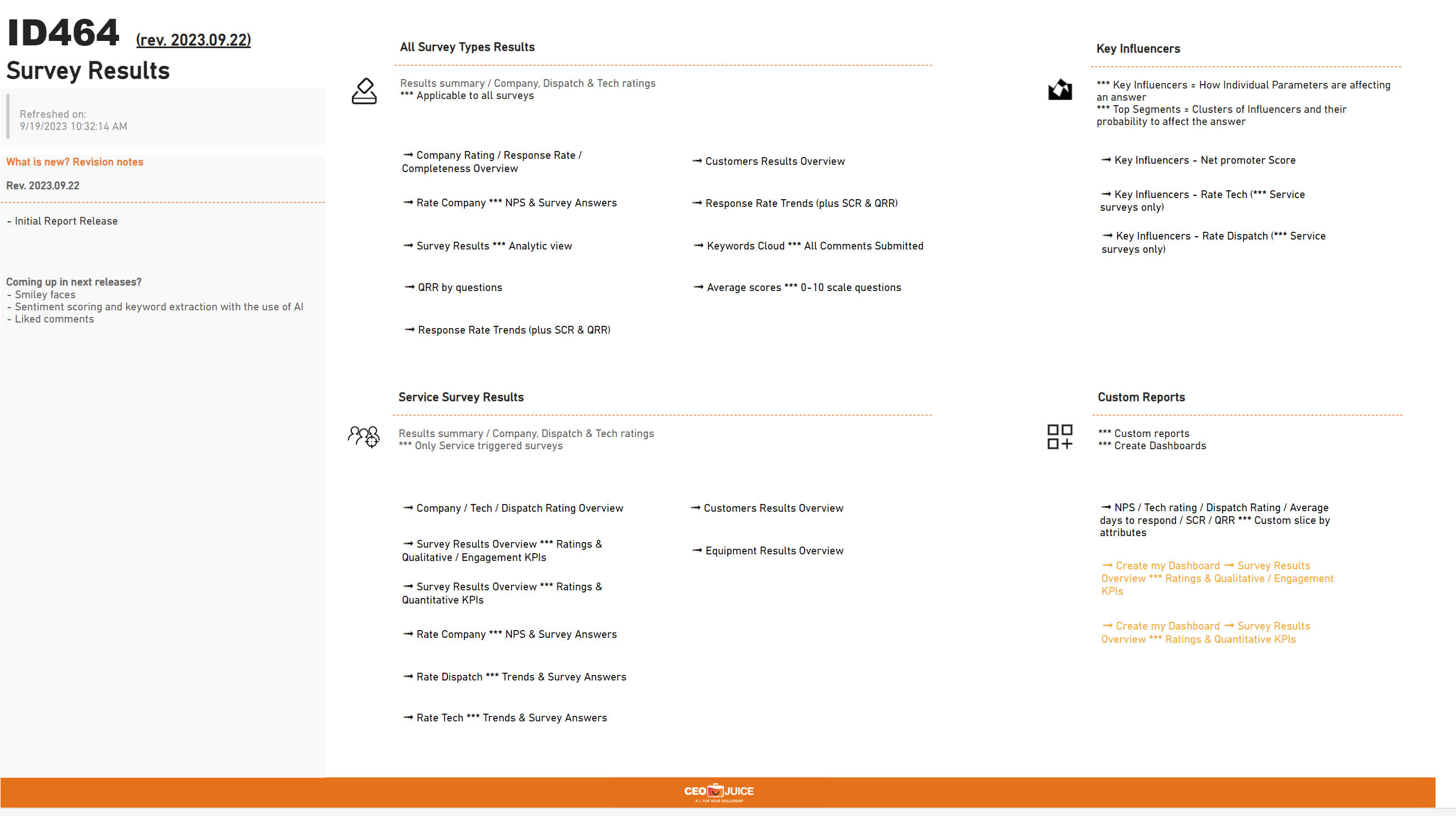 * * *
Variables
Variables
This alert has no variables
* * *
Alert Functionality
Alert Functionality
-See here for getting Power BI in place.
-Click here to download the template.
-For ECi Hosted clients: We are working with ECi to open up our access so we can set an ODBC connection for you. If you are interested, then please provide us the public static IP address for your company network so that ECi can whitelist it to allow us access.
* * *
Power BI Reporting
Power BI Reporting
Use the (1) Reporting Period to change date filters and/or (2) filters: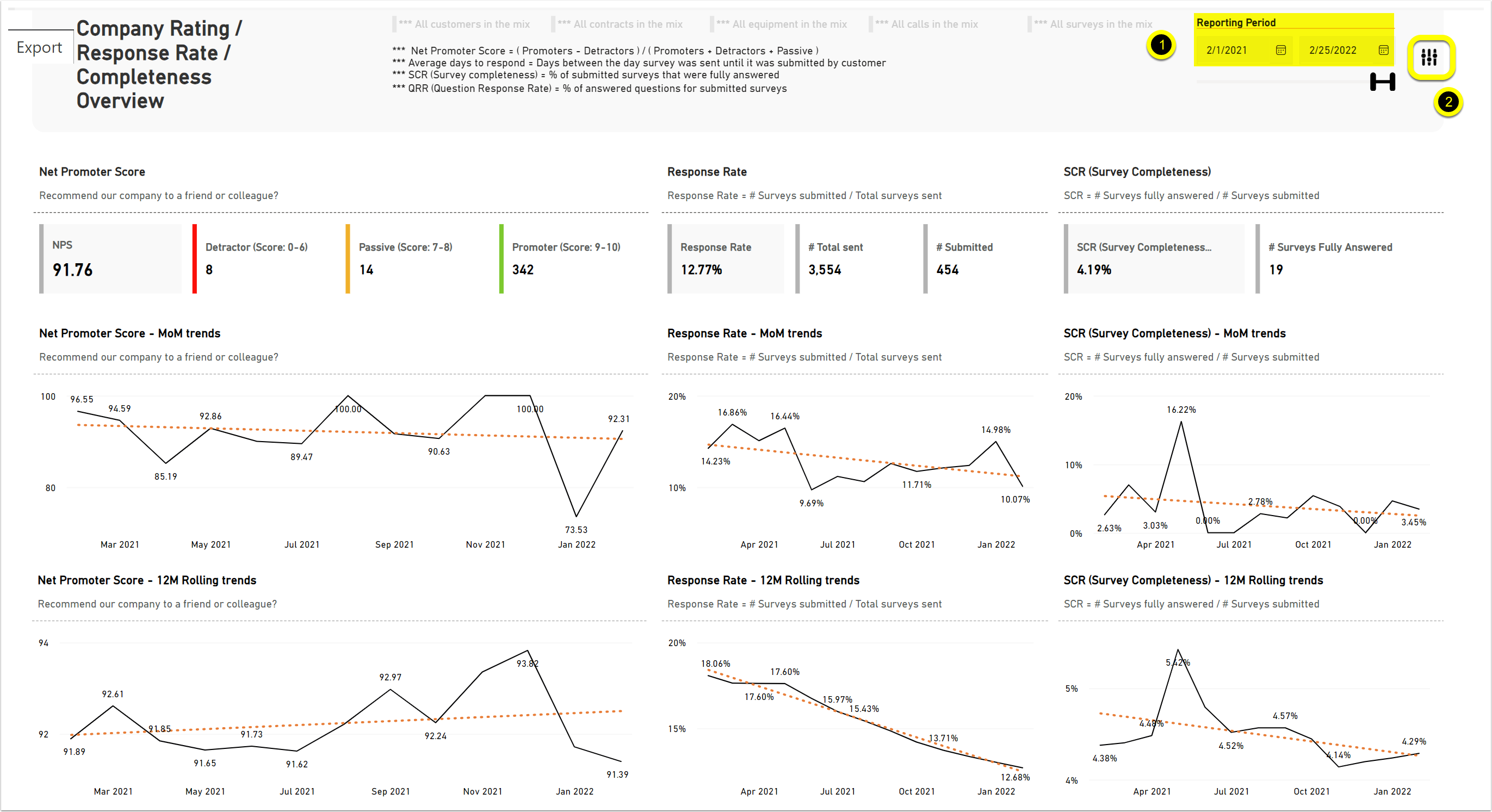 Filter options here: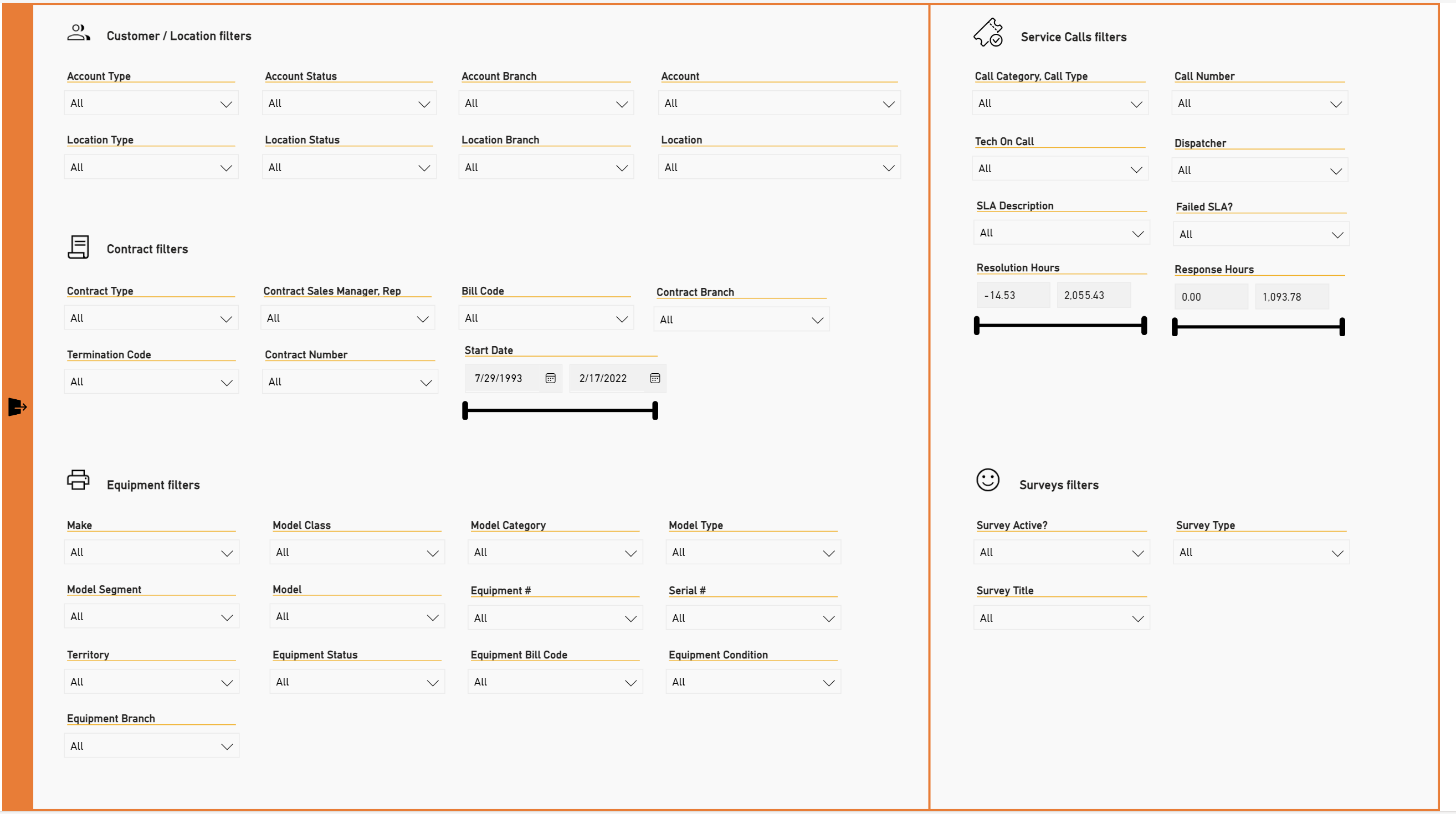 View NPS / Tech rating / Dispatch Rating - Month over Month Trends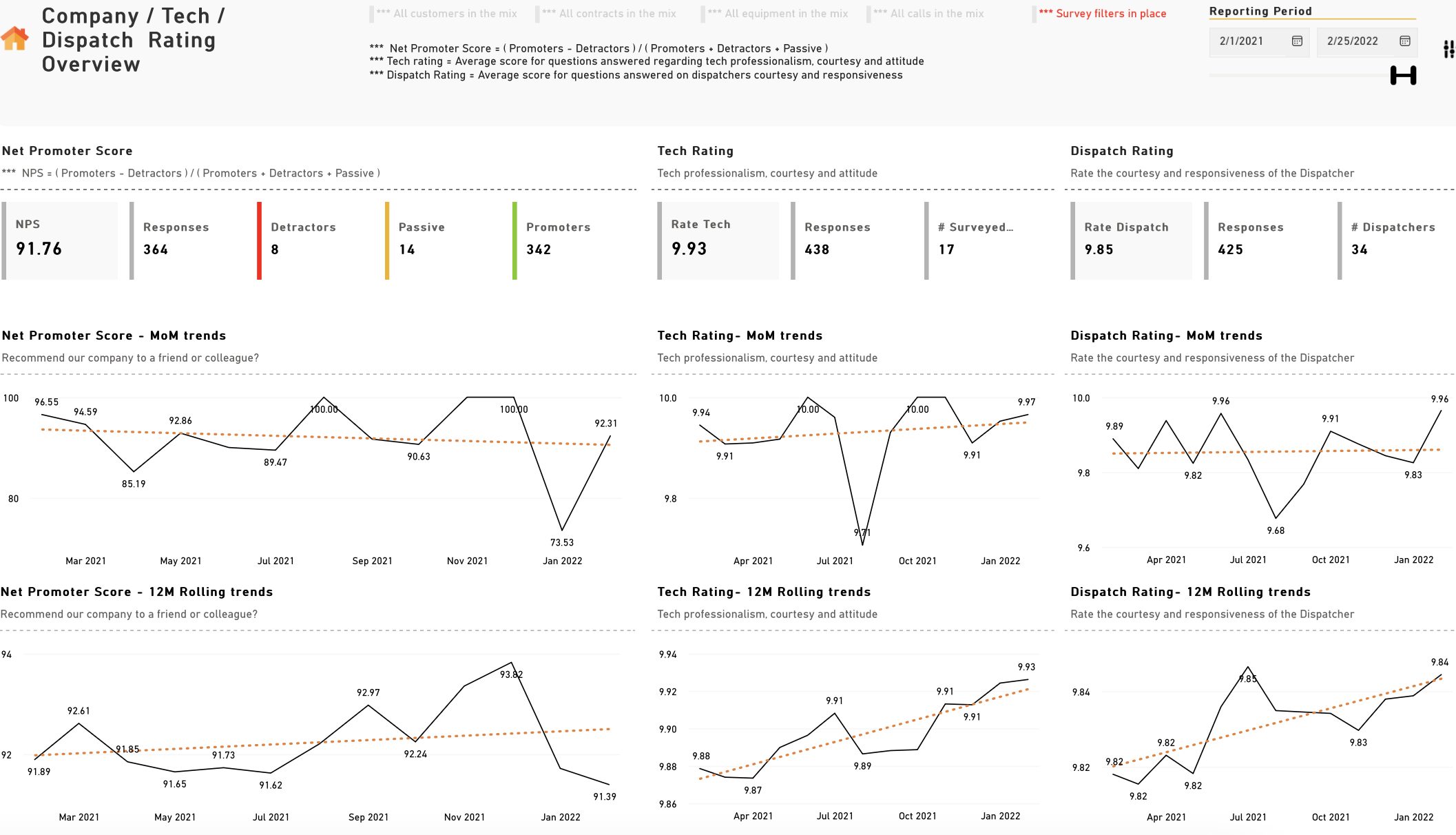 Breakdown three key sections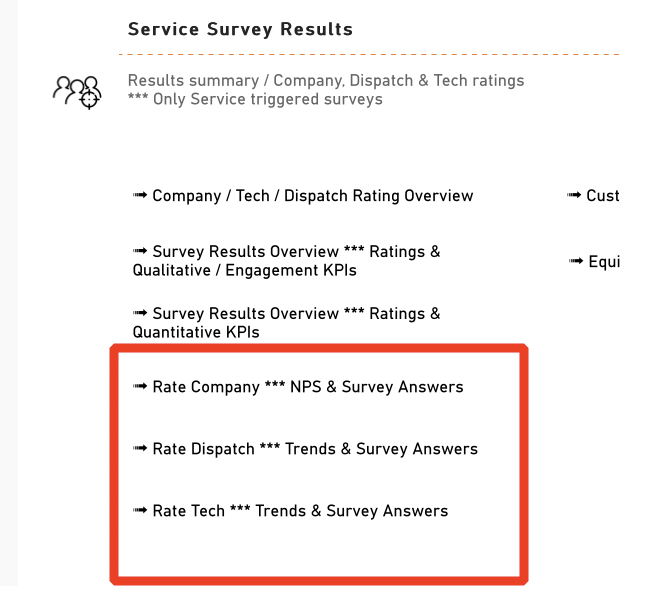 Example of Review Tech Rating optional filters to narrow down by Branch and a Make as example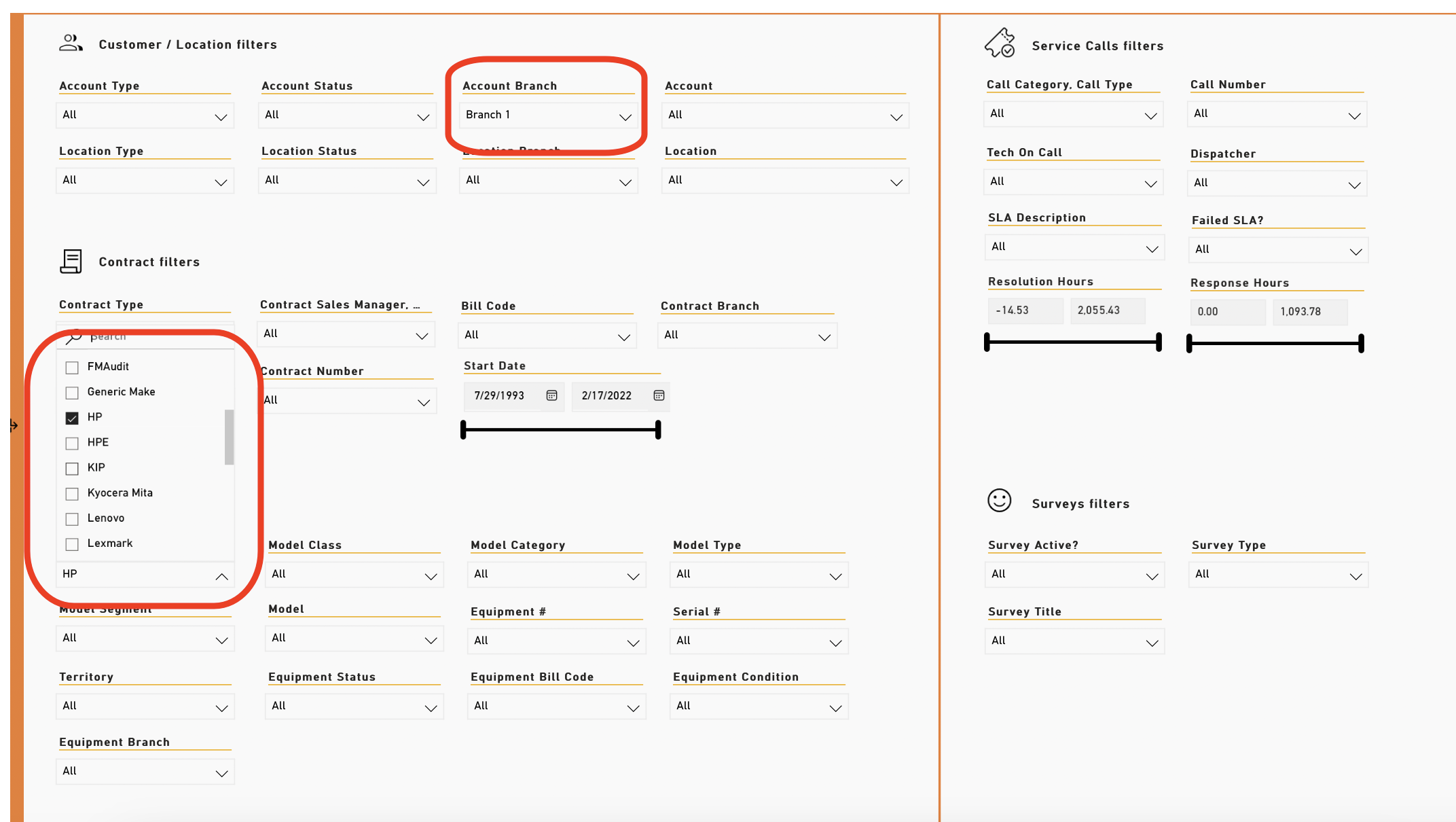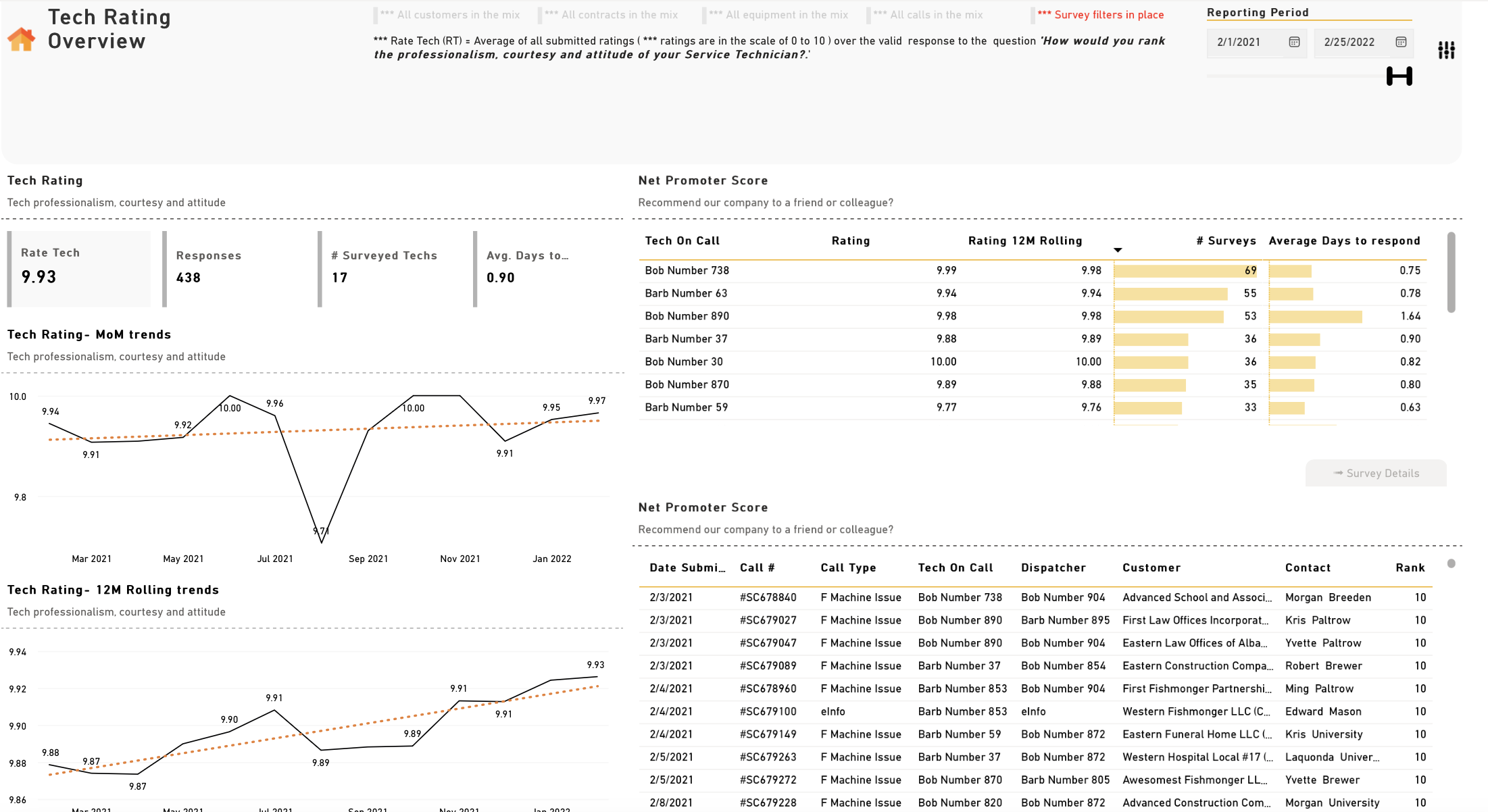 Export results to excel option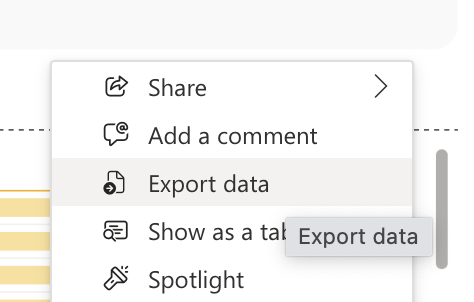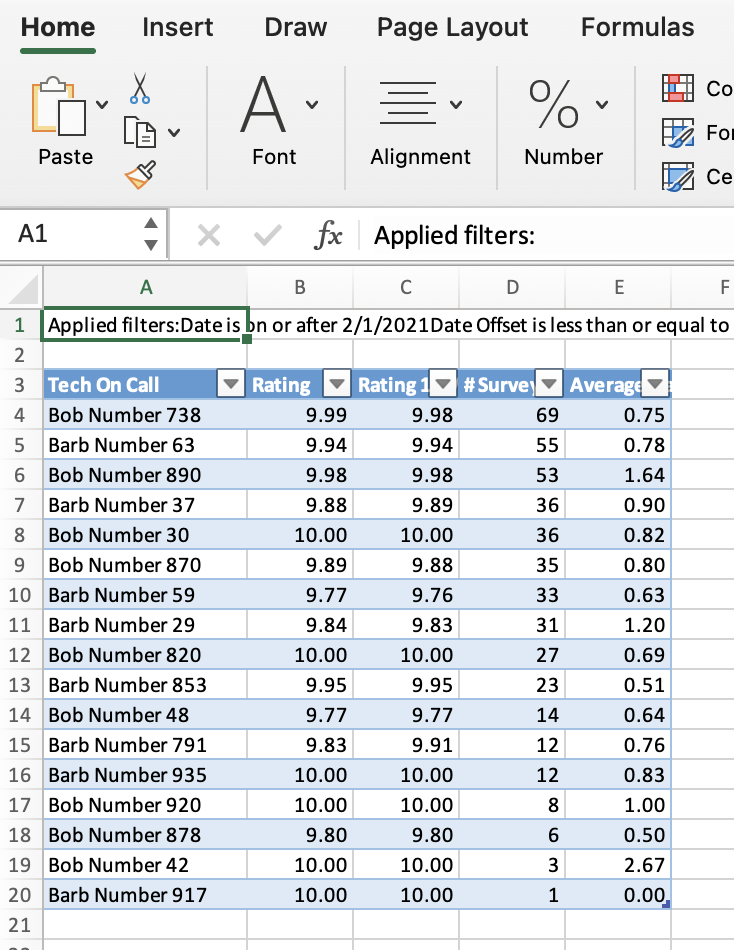 View All results by Customer (all filter options available)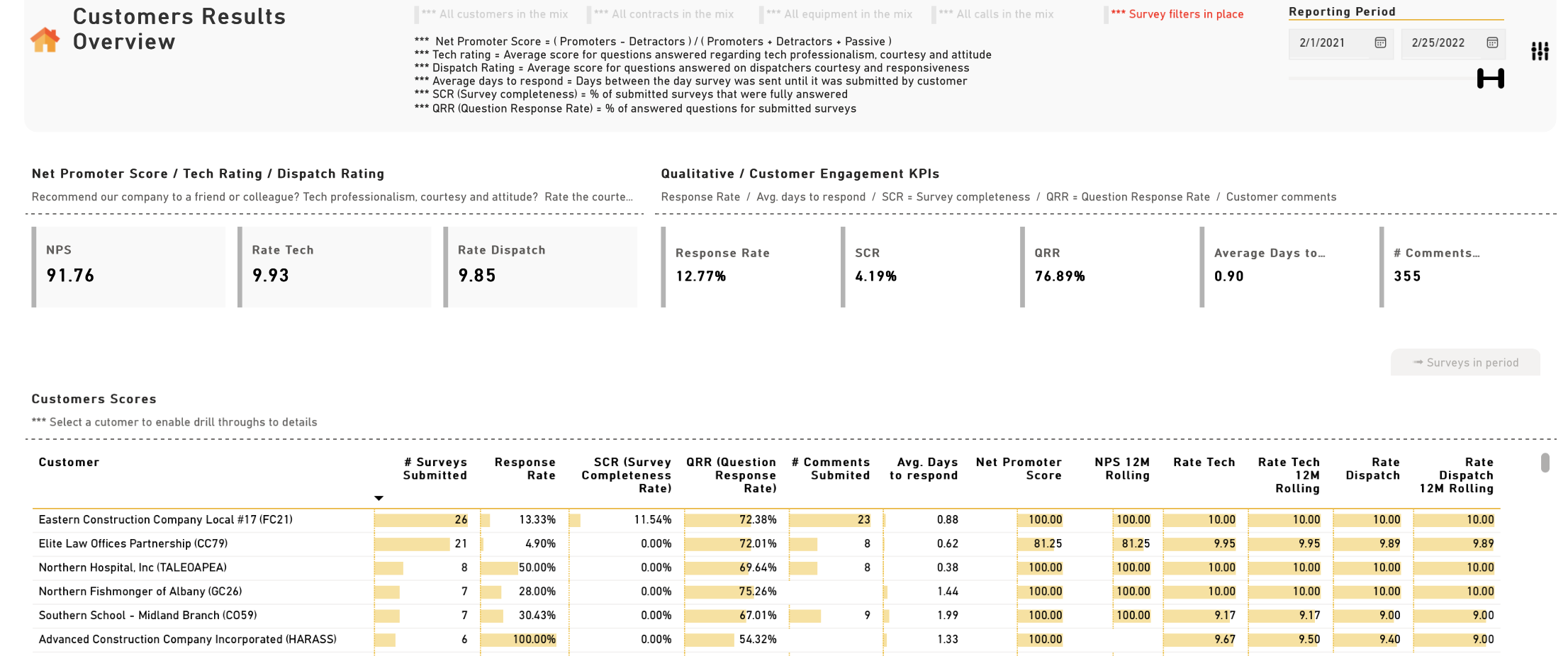 Analyze results by a specific question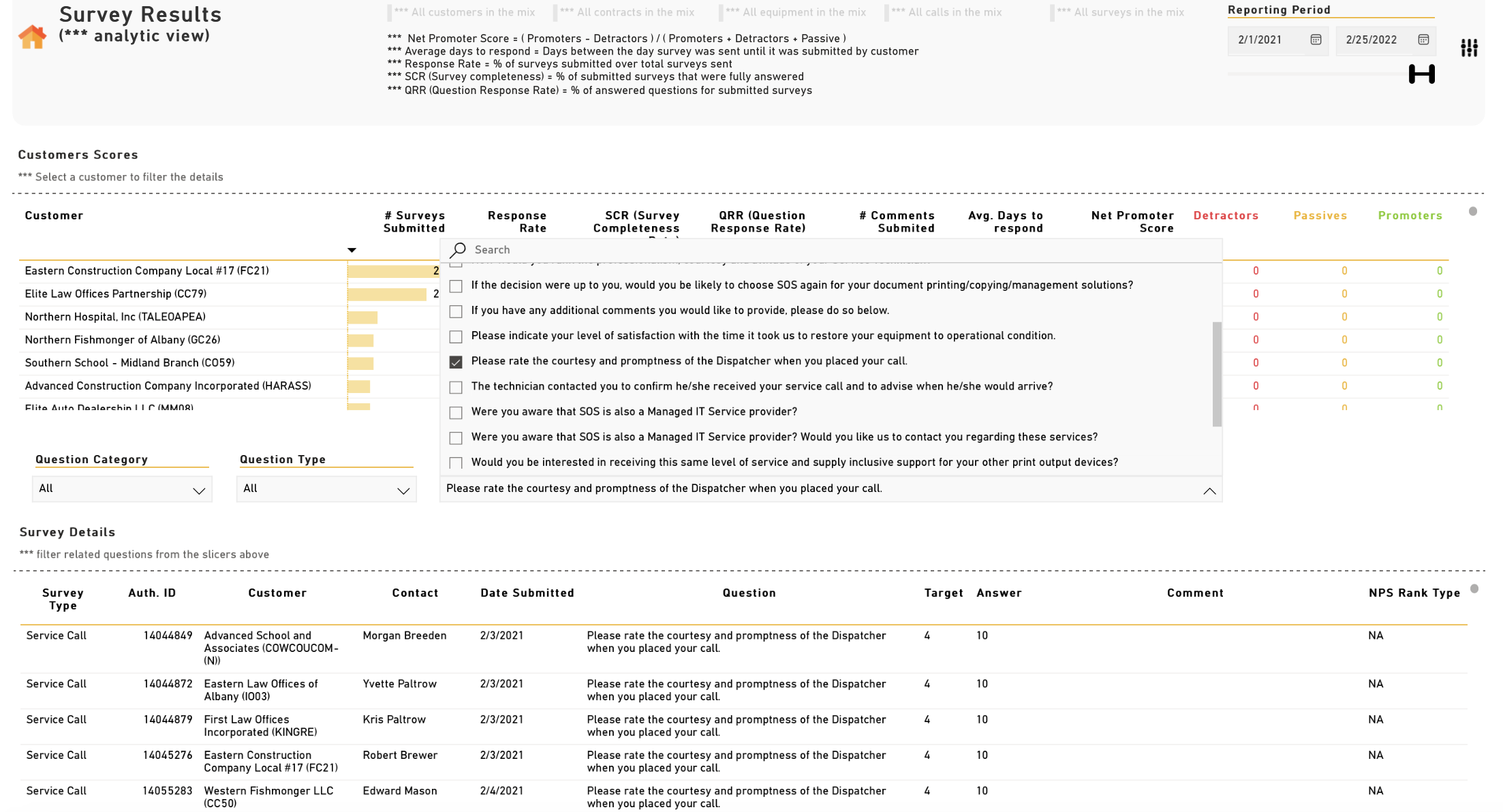 Average score for a question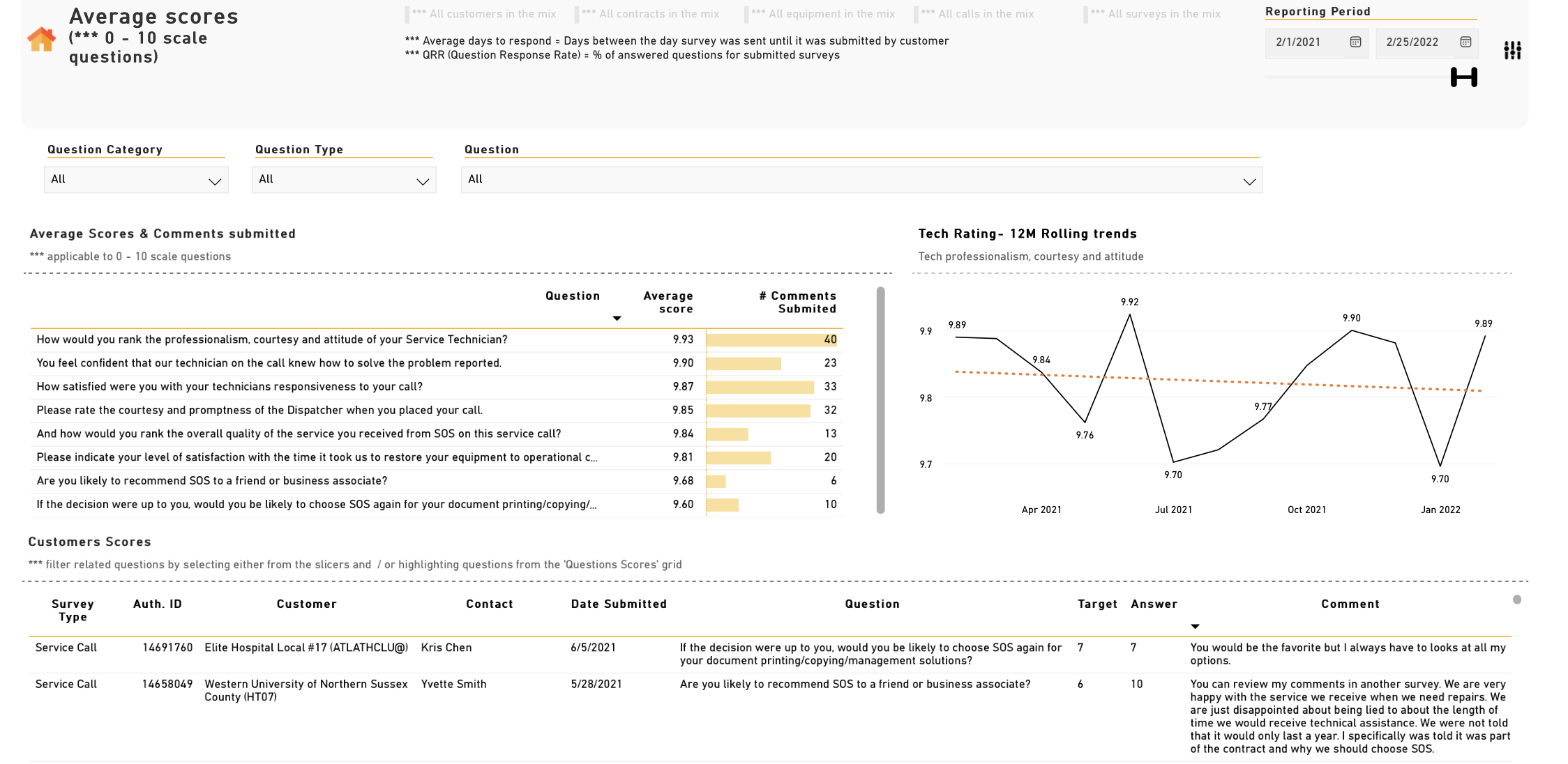 Highlight specific question to view those results only

Group Survey Metrics by various dimensions
Example below looking at results broken out by branch, then broken out by Contract Type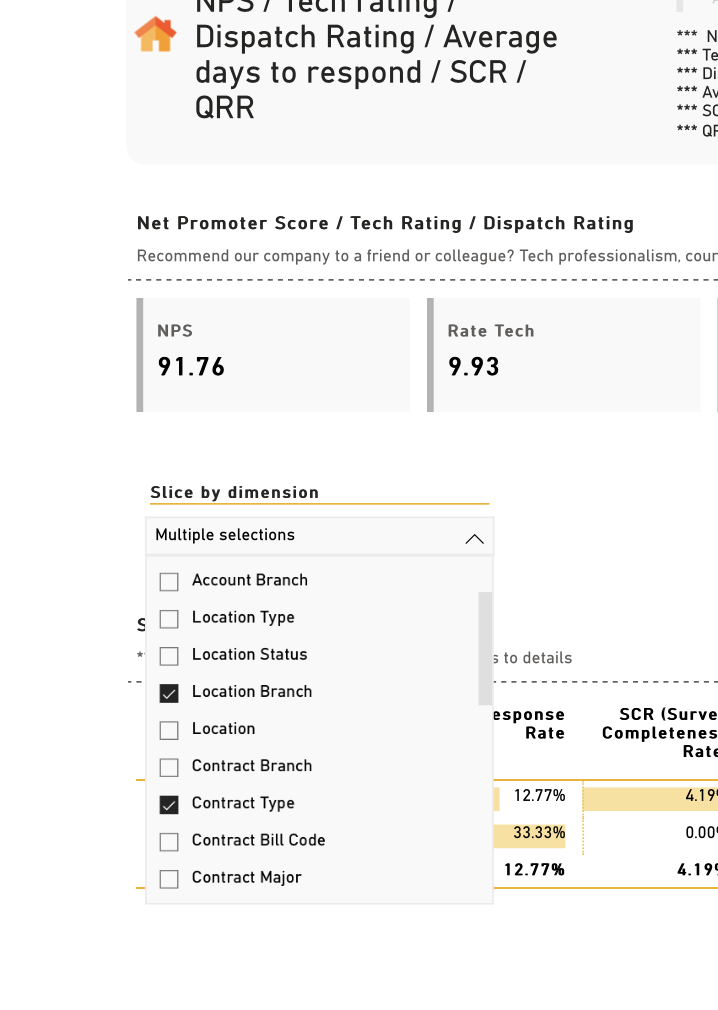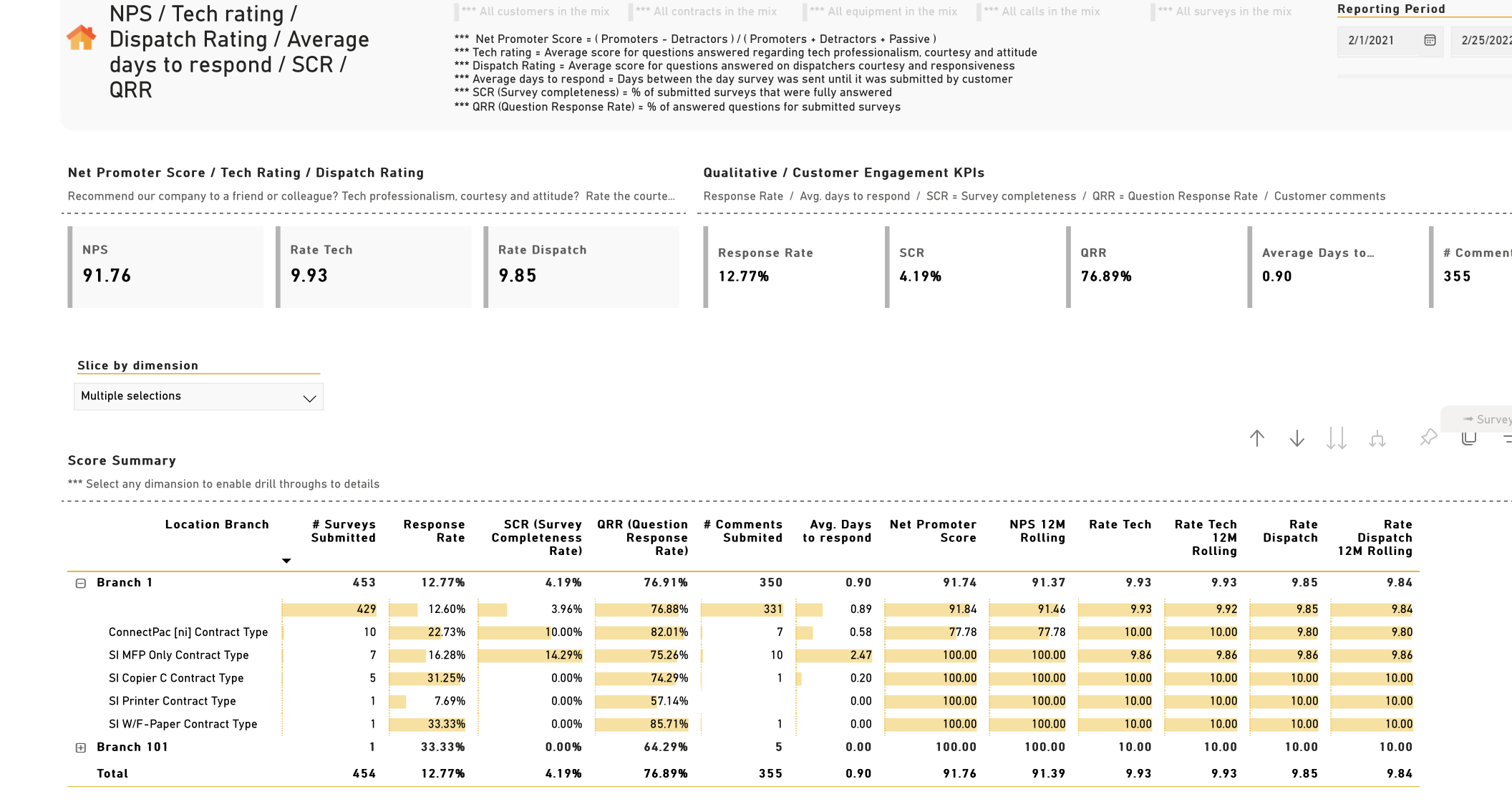 Search for key word in Comments submitted by Customers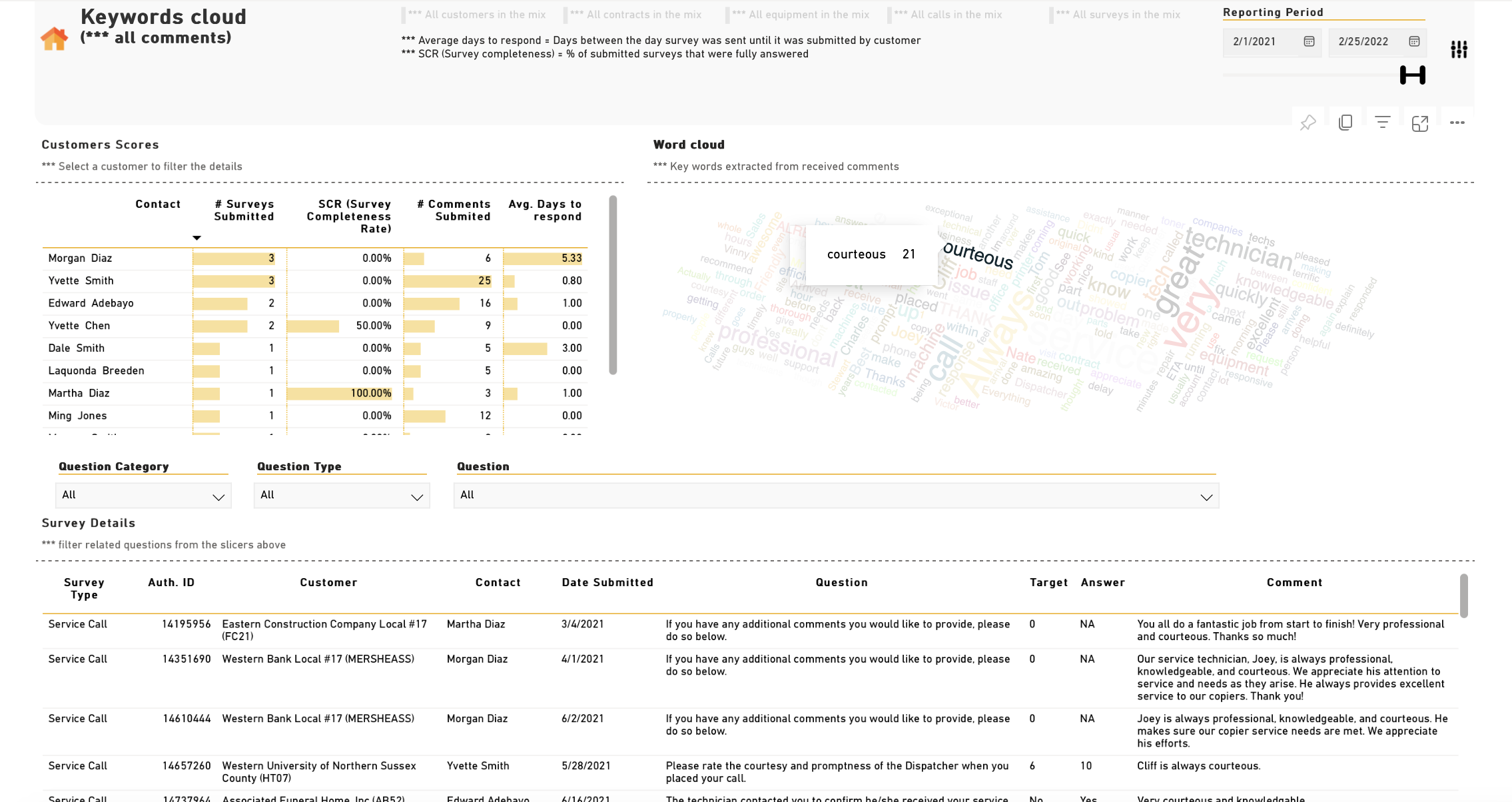 * * *
Related Alerts
Related Alerts
ID147 - Non Managed Devices Power BI
ID281 - Customer Retention Rate Power BI
ID568 - eAuto Activity Trends Power BI
ID704 - The Financial "Model" Power BI
ID770 - Financial Dashboard Power BI
ID771 - Service MIF & Profitability Power BI
ID774 - Customer Business Review Power BI