In order for many of our service alerts to work, a Technicians Employee Record needs to be set correctly.
In the Address Tab, their email address needs to be listed:
In the Positions Tab, they need to be listed as a Technician and have a Manager assigned:
In the Positions Tab, they need to have their own Warehouse & Bin (not assigned to MAIN Warehouse):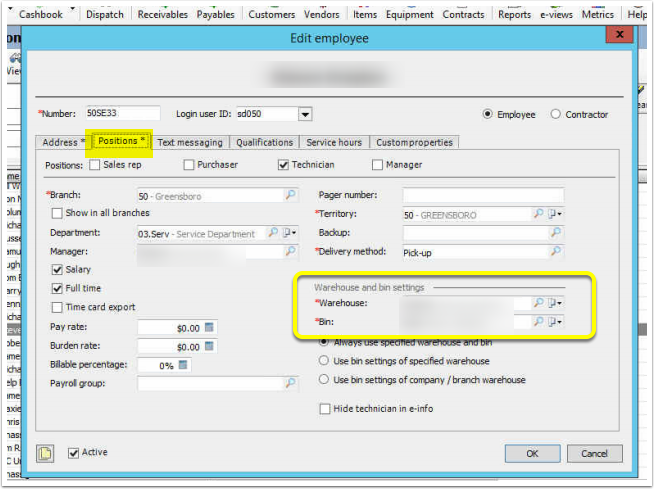 Also in the Postitions Tab, they need to have Time card export box checked (required for ID34 and ID204/ID205 SSRS Reports). Time card entries are designed to track times when technicians are not at calls. If you want to be able to tell if a tech is working a full day then we need to account for all time other than time en route to a customer or at a customer (screwdriver time). Please see THIS POST for more details.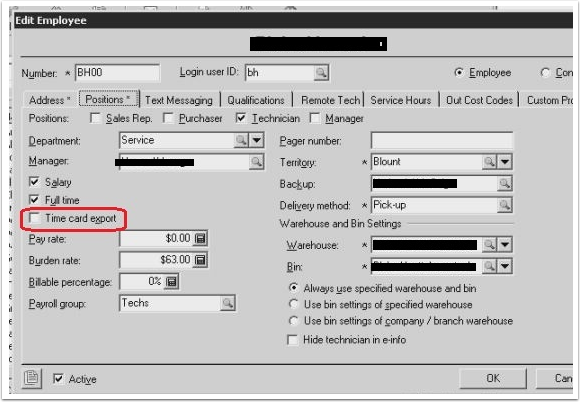 In the Custom Properties Tab, we need the ZCJFieldTech attribute set to 'YES'. This is specifically for any Field Technicians (i.e someone with a carstock):