In order for many of our service alerts to work, a Technicians Employee Record needs to be set correctly.
1. Address Tab, email field needs an email listed
2. Positions Tab, needs to be listed as a Technician, and have a Manager assigned
3. Needs to have their own Warehouse & Bin (not assigned to MAIN Warehouse)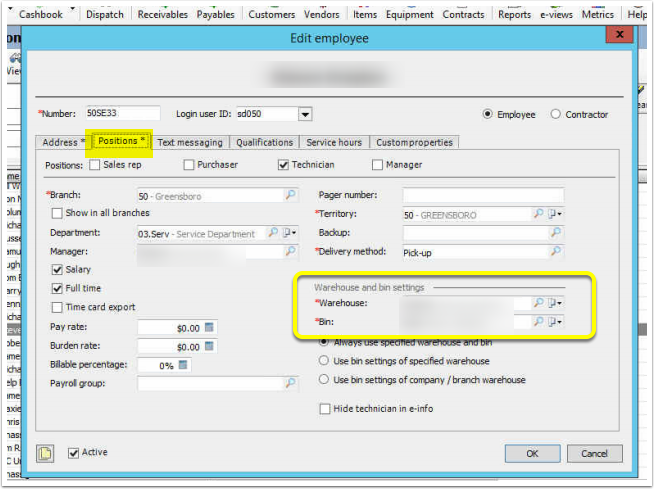 4. Time card export box MUST BE checked (required for ID204/ID205 SSRS Reports).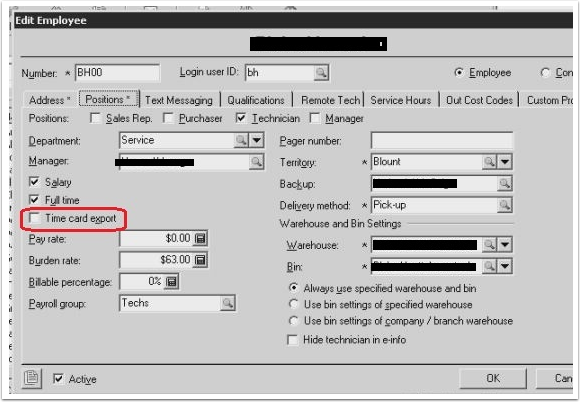 5. Custom Properties Tab, ZCJFieldTech attribute set to 'YES', this is specifically for any Field Technicians i.e someone with a carstock.