In order for many of our Service Processes to work, a Technicians Employee Record MUST to be set correctly, as detailed below:
Address Tab:
(1) eAuto User Login to be linked
(2) Technicians email address added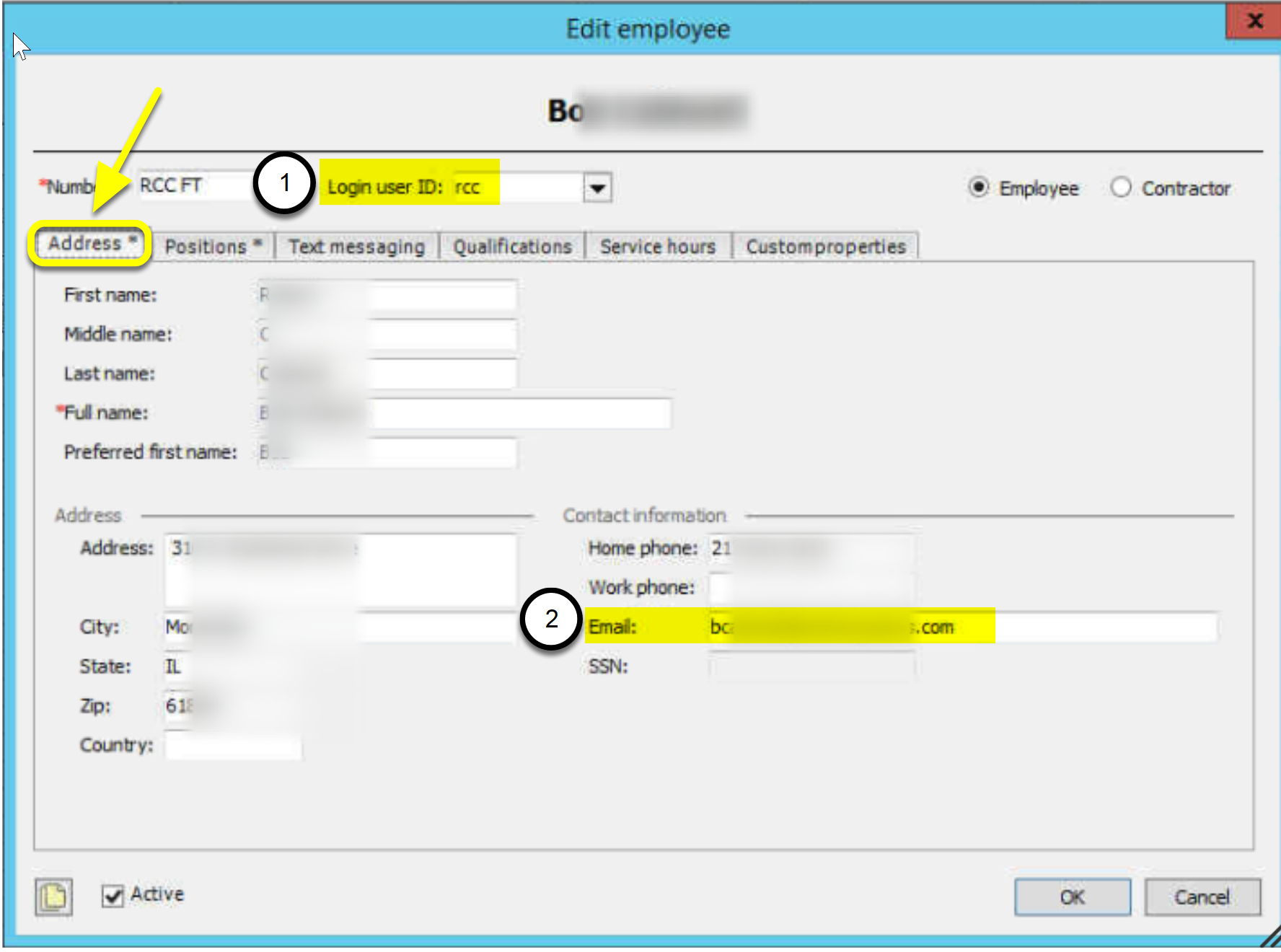 Positions Tab:
(3) Technician box marked
(4) Manager assigned *make sure the Managers employee record has an email listed*
(5) Time card export box check marked (required for ID204/ID205 Tech Activity Reports)
(6) Burden rate assigned (to ensure labor costs accounted for on Profitability Reports)
(7) Technicians Warehouse & Bin assigned (not assigned to MAIN Warehouse)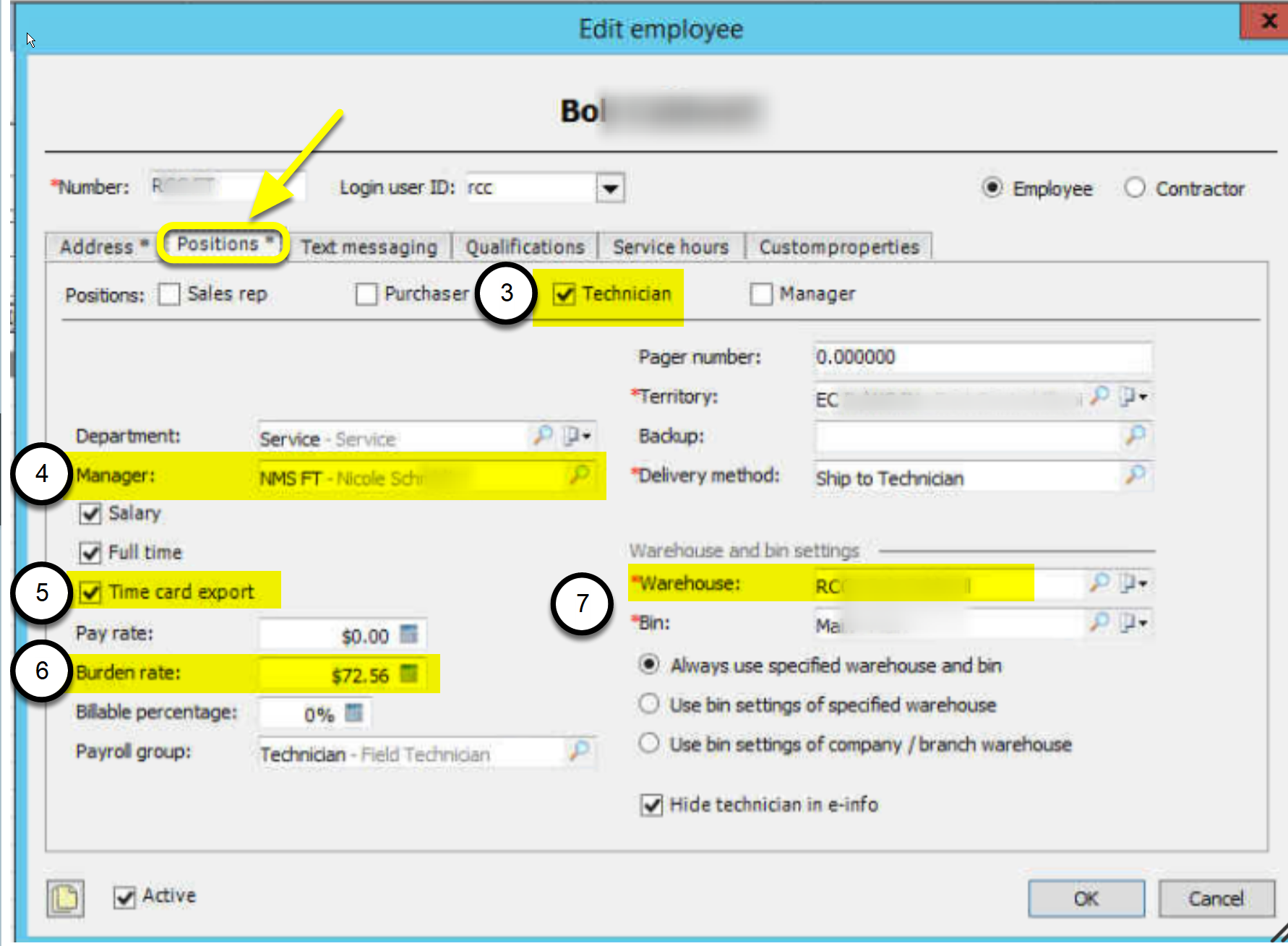 Custom Properties Tab:
(8) ZCJFieldTech attribute set to Yes. This needs to be set on Field technicians only i.e a tech with a carstock. We use this on all our tech carstock type alerts, so we can exclude an in-house/shop tech or driver who does not have a carstock.