Custom Packing List with option to show Location or Bin Details and/or Bar Code
Jump to Overview | Samples | Variables | Alert Functionality | Best Practices & Tips | Related Alerts
Overview
Overview
This is not an alert, but rather a variation on the standard eAuto Packing List facilitated via CEO Juice. This customization gives you option to include Location (per Equipment Record linked to Sales Order Item) or Bin Details along with Bar Code. The Location Detail provides your customer the ability to see which item goes to which machine (and where that machine is located).
Run Schedule: On Demand
Type of Output: CEO Juice Custom Report
* * *
Sample
Sample
With Location and Bar Code: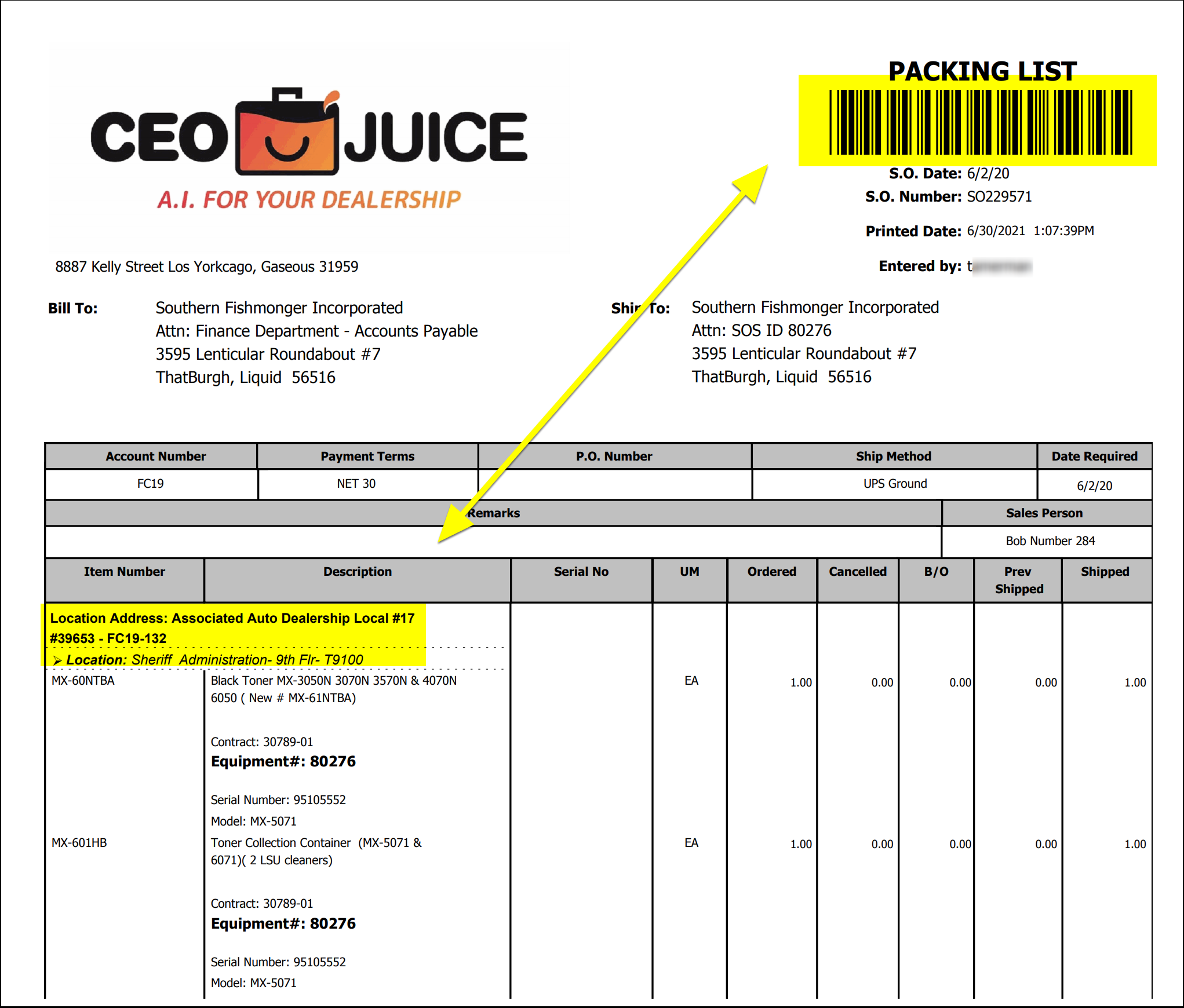 With Bin and Bar Code: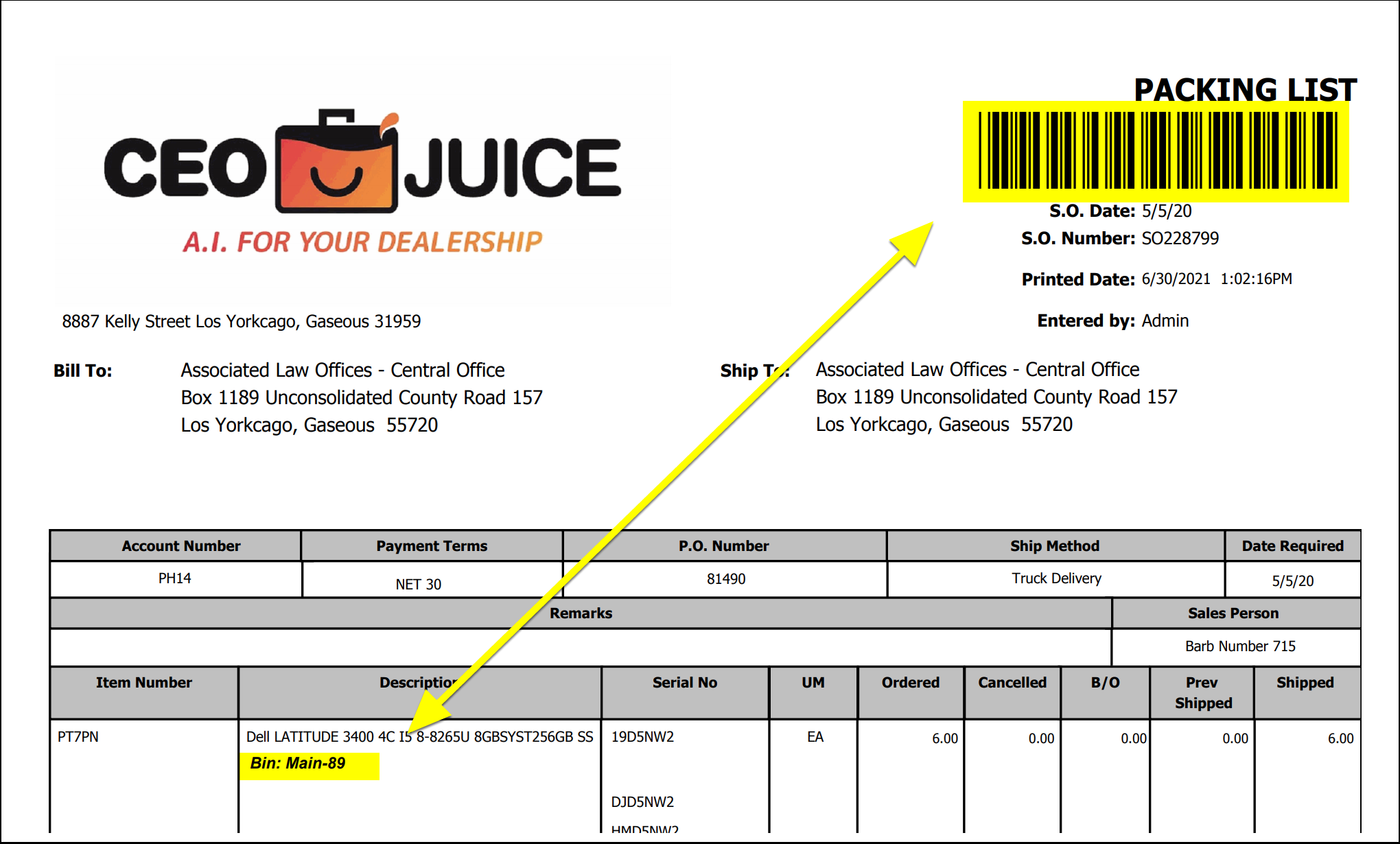 With Bar Code Only: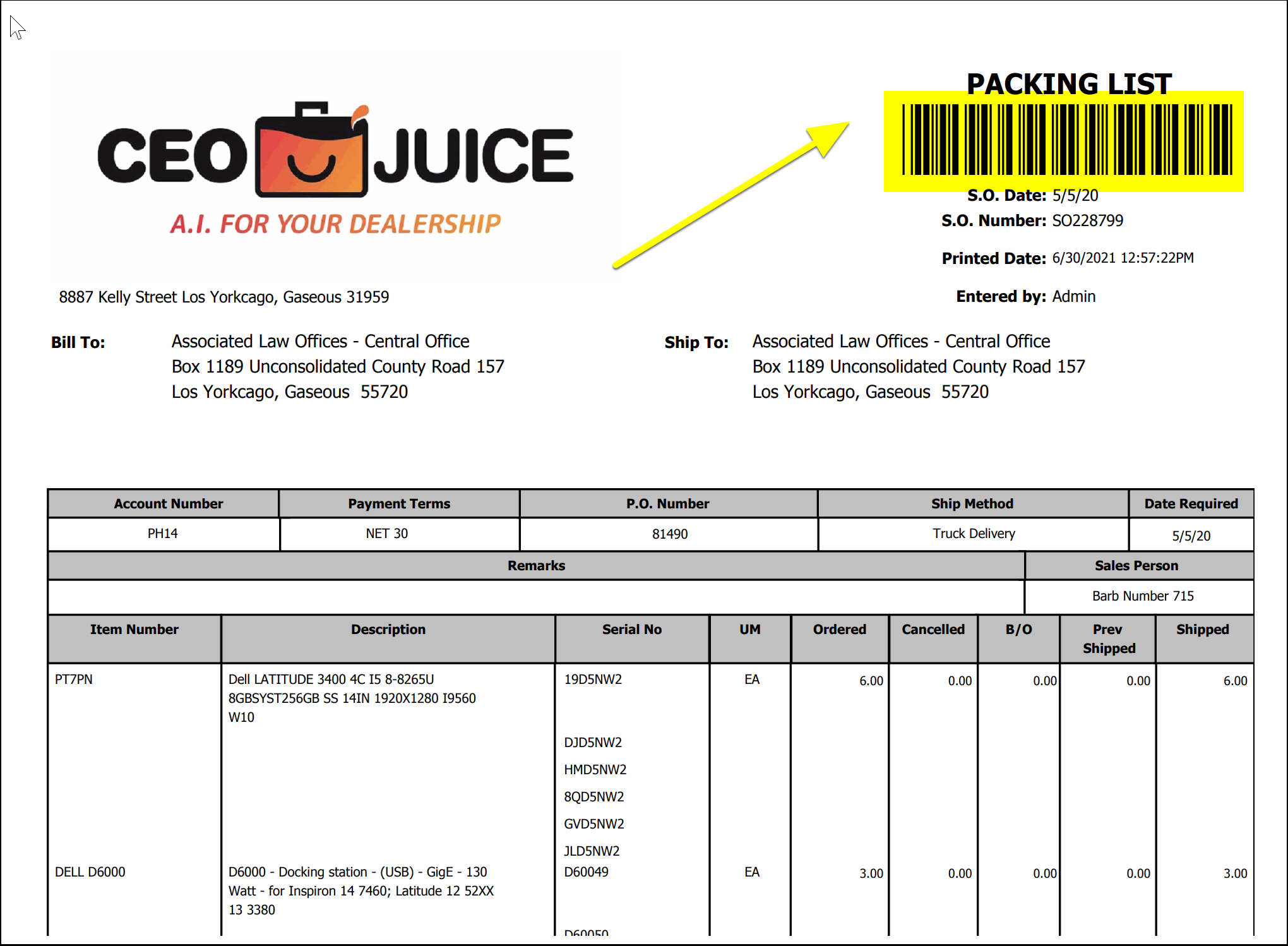 * * *
Variables
Variables
**Please notify help@ceojuice.com if you wish to change this variable setting after initial install as changes to variables will NOT effect how packing slip configured.

Variable1: Include Bar Code on Packing Slip? Yes/No
Variable2: Enter Location or Bin indicating which to show on Packing Slip.
* * *
Alert Functionality
Alert Functionality
-We customize your existing eAuto Packing Slip to include Location or Bin Detail and/or Bar Code.
-You must have your settings under Tools / Options / Reports set with this box checked: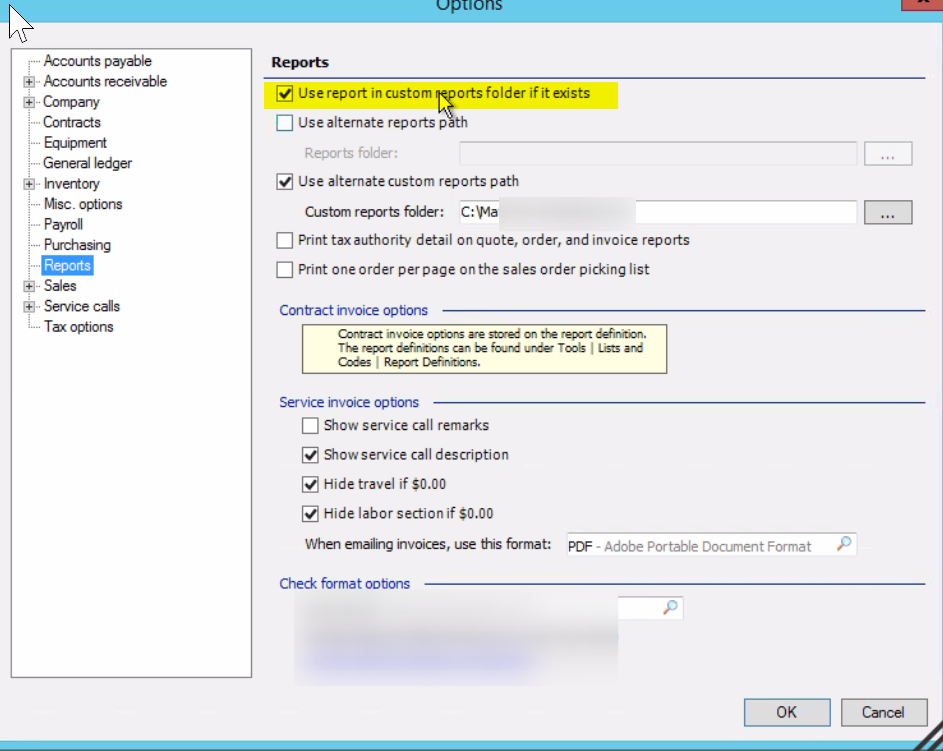 This ensures when Packing Slip prints via Sales Order or via Reports, this customization is in place:

-We can set the Packing List to print barcodes, BUT in order for these reports to show the barcode correctly the computer on which the report is run MUST have a special barcode font installed. Luckily with standard eAuto package comes a set of barcode39 fonts ready for installation. Here is a link to an old Digital Gateway post on how that is done:
DBC_Users_Guide.pdf (ecisolutions.com)
-We can also provide these same features for your Picking List, please just reach out to us at help@ceojuice.com
* * *
Best Practices & Tips
Best Practices & Tips
None at this time
* * *
Related Alerts
Related Alerts
ID896 - Supply Delivery Distribution Labels (Zebra GC420d Printer)