We believe it is good business practice to keep your contacts updated with emails as they may be useful in other areas such as meter collection, billing and potential sales opportunities.
ID109 Service Call Survey follows up for feedback after a call is closed. ID181 updates customer on status of the call , when a call is entered, technician dispatched and completed. Both alerts look at the contact on the call to email.
Dispatch needs to select a caller name from the drop down list in the caller contact field and we suggest they verify their email on each call.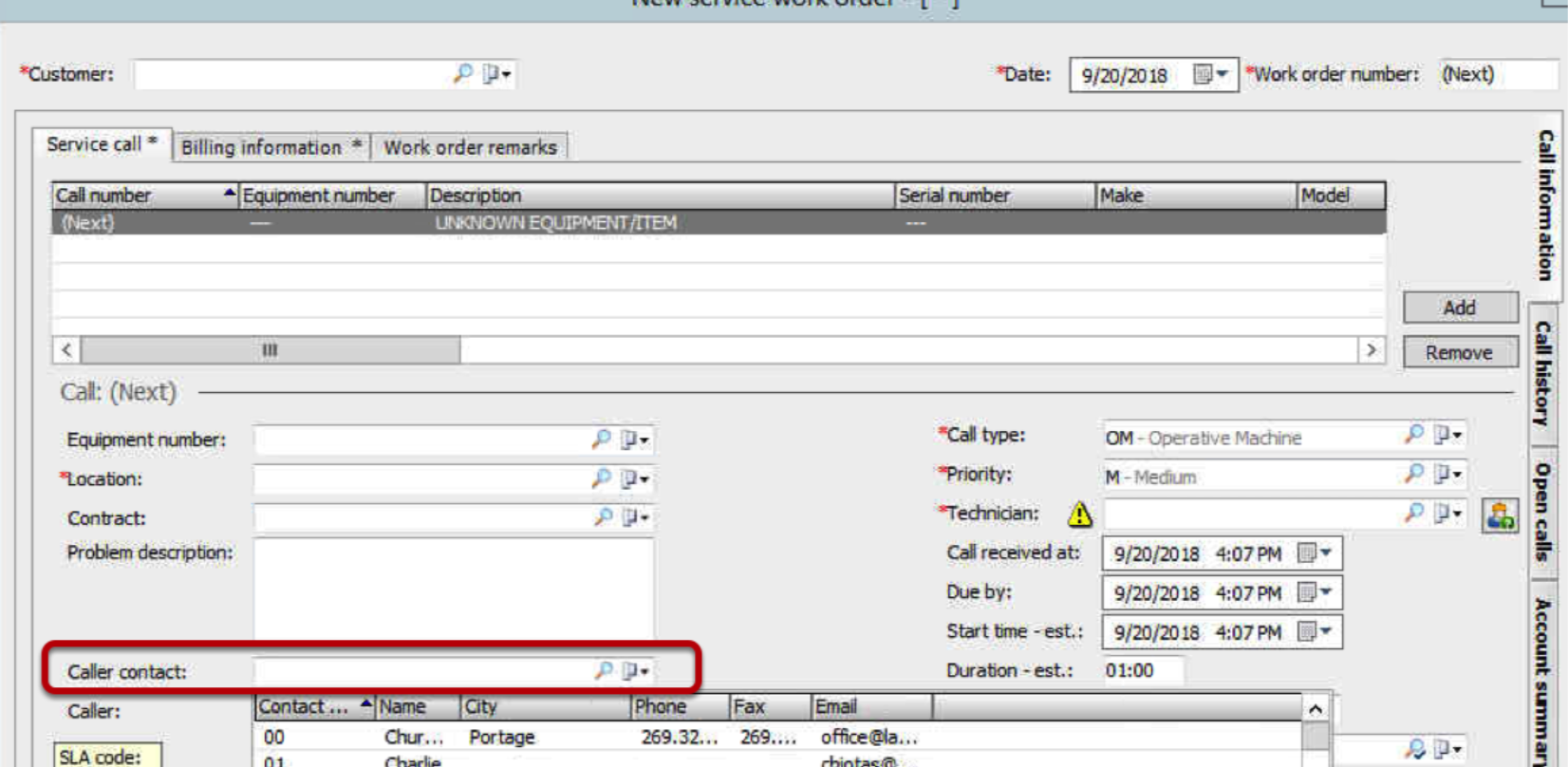 If no contact exists you will need to select the arrow and click 'new' to create the contact

ID87 will email your dispatcher (creator of transaction) if they forget to link a contact (on CM Corrective Maintenance category type calls), sample of alert below:

For customers who are reluctant to give an email, we suggest letting them know that it will keep them updated on the status of the service call and an email to confirm that everything was fixed to their satisfaction.
It is NOT a requirement to select email as the preferred method of contact in the contact record.
In addition we have ID188 daily summary, shows the calls that did or did not have a contact linked, sorted by dispatcher. You can see who is not taking the time to link contacts and may need more training. This report can track the customers who did not want to give an email. Dispatch will have to create the contact if it doesn't exist, but will not be reminded on ID87 once set.
Please note: In EA8.1 and newer versions, there is a setting available to automatically link the EquipmentContact on the EquipmentRecord to the service call. We highly recommend NOT using this function as contacts change. This setting is located in Tools/Options/Service Calls as shown here: