Best Practices on how to set up and use Timecard Entries in eAutomate
Jump to Overview | Activity Code SetUp | Company & Holiday Hours | Create a TimeCard Entry | TimeCards in Remote Tech | Remote Tech & Missing Time
Overview
Overview
Time card entries are designed to track times when technicians are not at calls. If you want to be able to tell if a tech is working a full day then you need to account for their. "Screwdriver time" when they are driving to a customer site or at the location, this time is tracked via service calls. Time cards are used to track their time not accounted for via a service call, vacation, sick , training, in-house shop work.
We show this data in ID204 tech activity report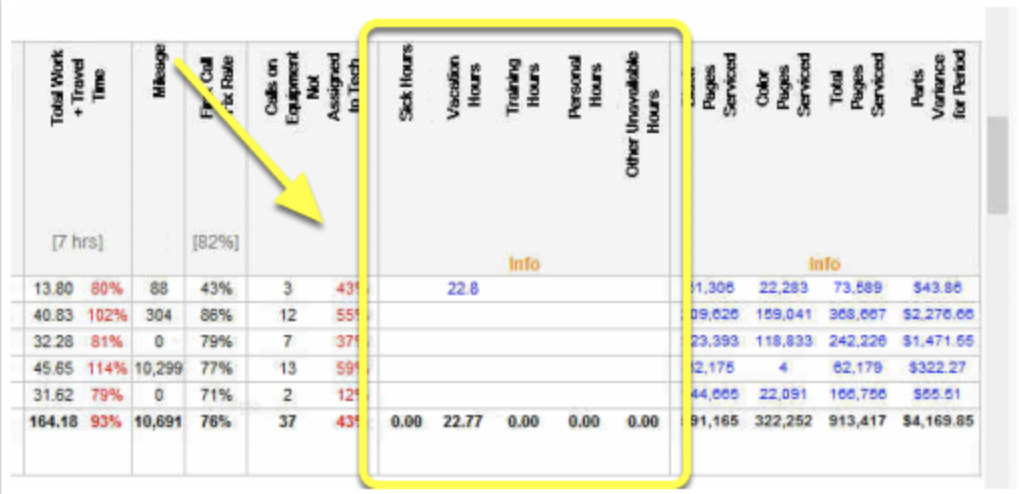 * * *
Activity Code SetUp
In eAutomate under Tools / Lists & Codes, select Activity Code.
Recommended list of Activity Codes
Vacation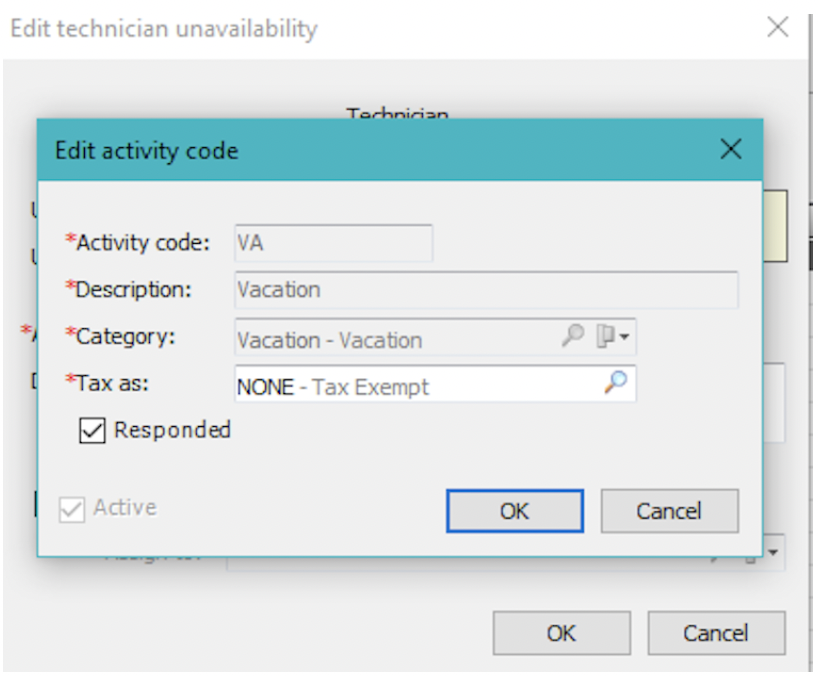 Sick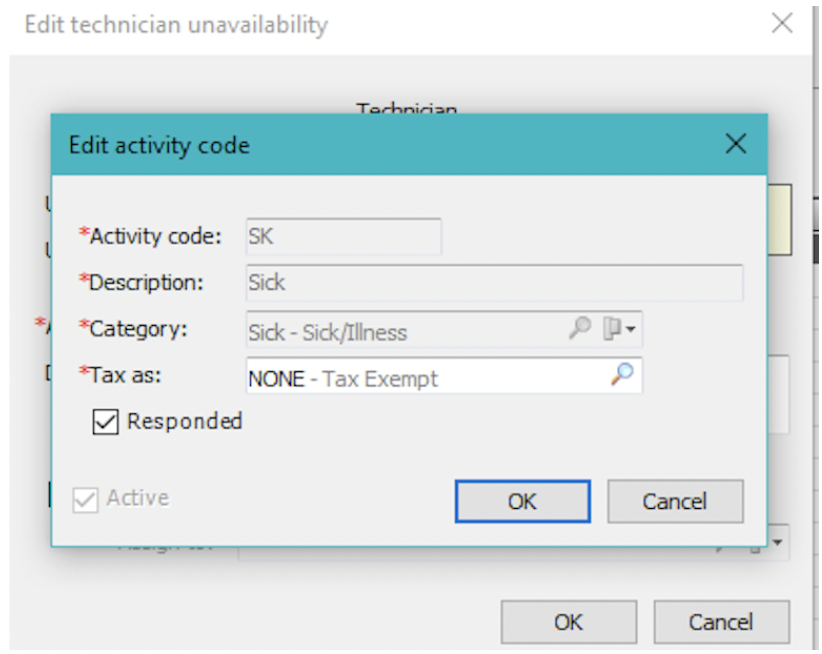 Internal Training
Shop Work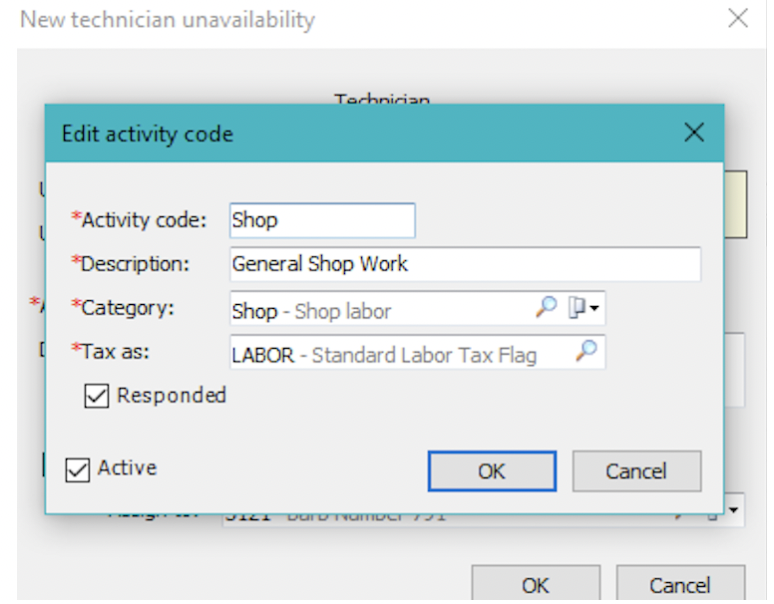 Machine SetUp (if not using a service call for setup time)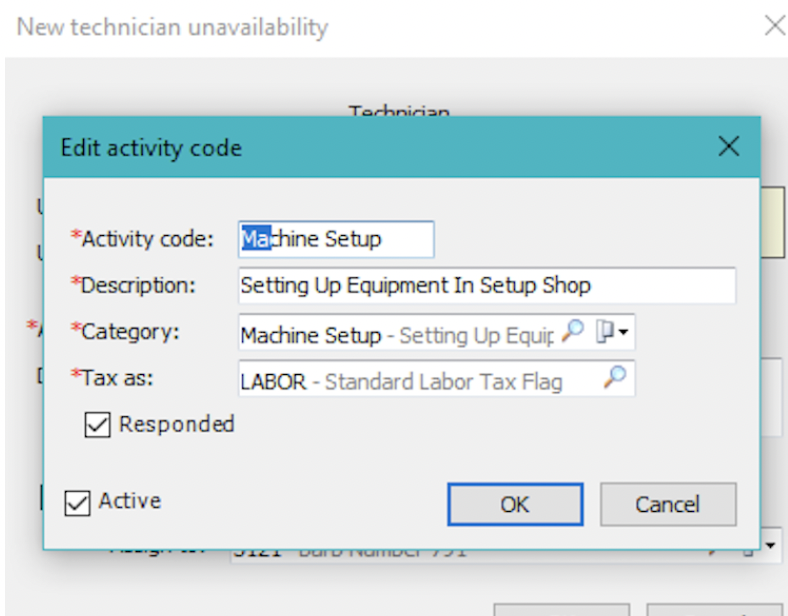 Parts PickUp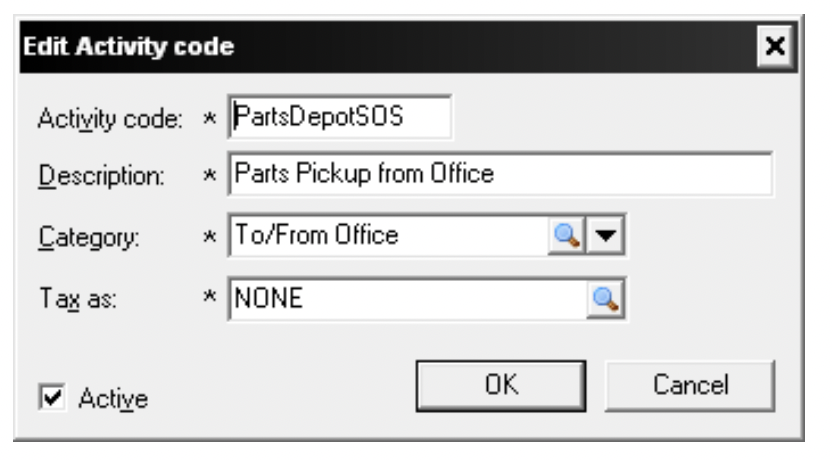 Admin Time
Lunch
Recommended list of Activity Code Categories
The categories are applied to the above Activity Codes
* * *
Company & Holiday Hours
In order to know how many hours a technician needs to be held accountable for, you must have your Company hours set up, under tools / options / company / edit main branch settings.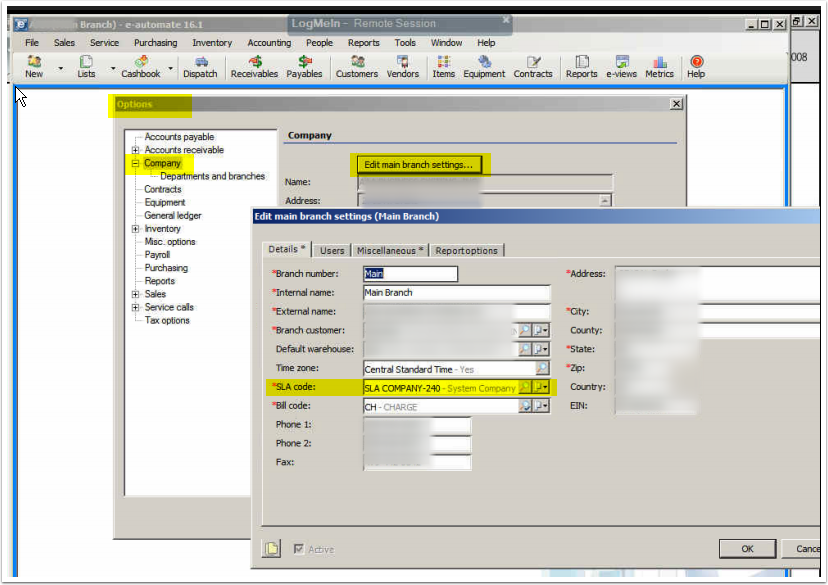 It is also important to set the holidays that your company is closed each year. Since these are days that are within the normal work week, EA will take these days and hours that you are closed into account
**BE SURE YOU ONLY USE CHECKMARKS FOR DAYS YOU ARE PARTICALLY OPEN. DO NOT CHECK THE BOX NEXT TO DATE YOU ARE CLOSED THE ENTIRE DAY**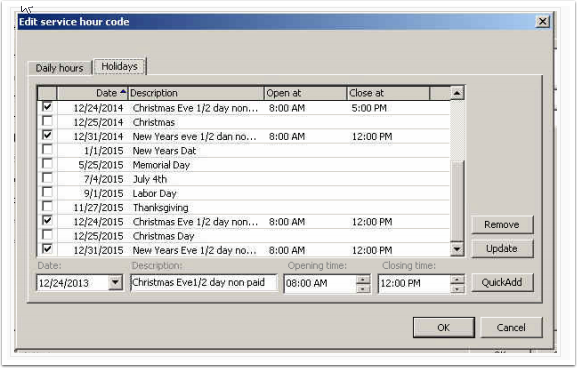 The holidays must be updated every year since dates may change from year to year for certain holidays.
* * *
Create a Time Card Entry in eAutomate
There are two ways to enter this information, within the Dispatch Console or directly inside the technicians Employee Record
Dispatch Console:
Right click on the Technicians name, and select 'Technician Unavailability'. Set the date and hours the tech will be unavailable for.
Select Activity Code, and save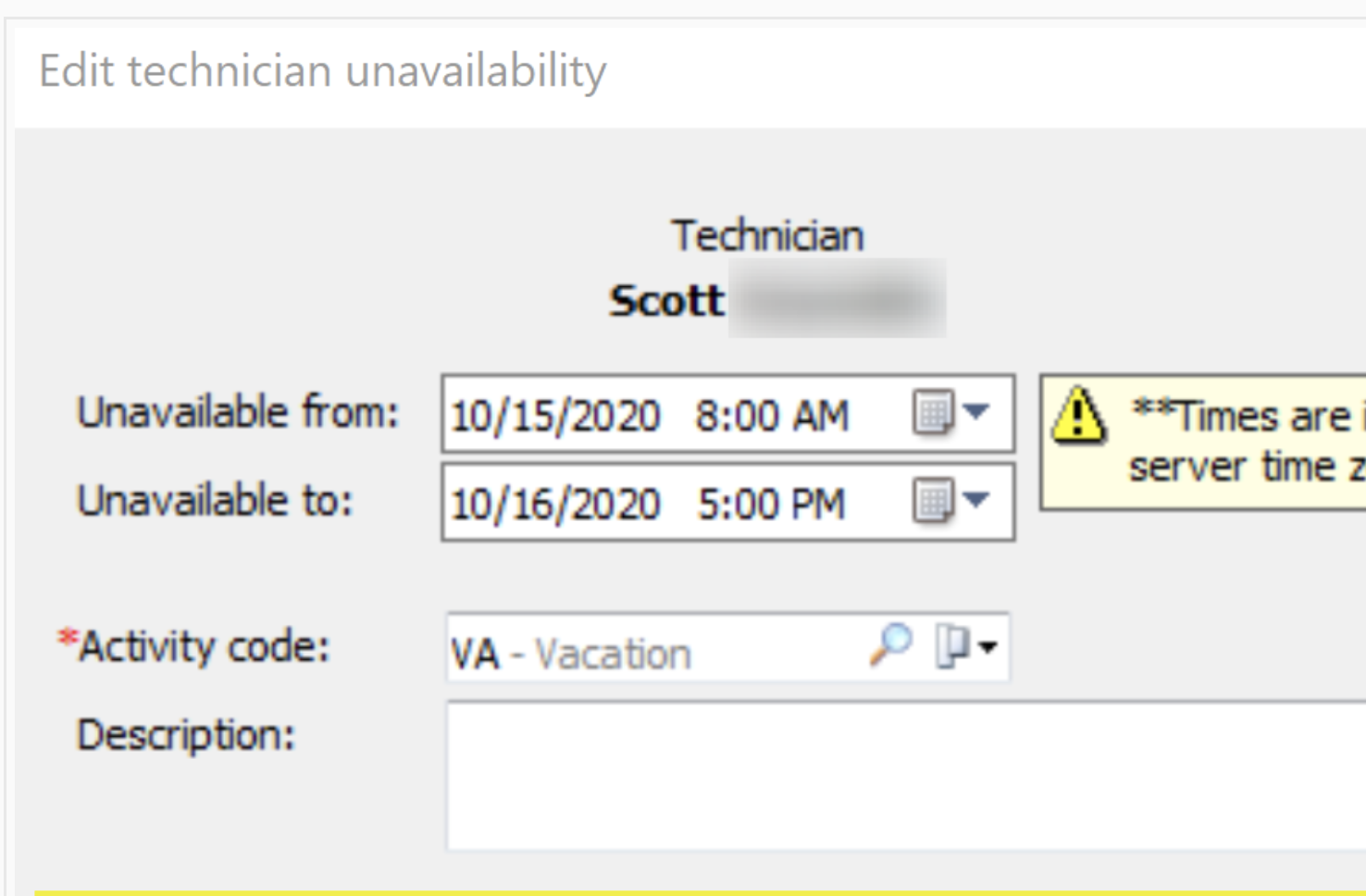 Employee Record
In eAutomate under People / Employees, find the technician record and select edit. Open the tab 'Service Hours'. Click on Add, and enter the date/hours and activity code.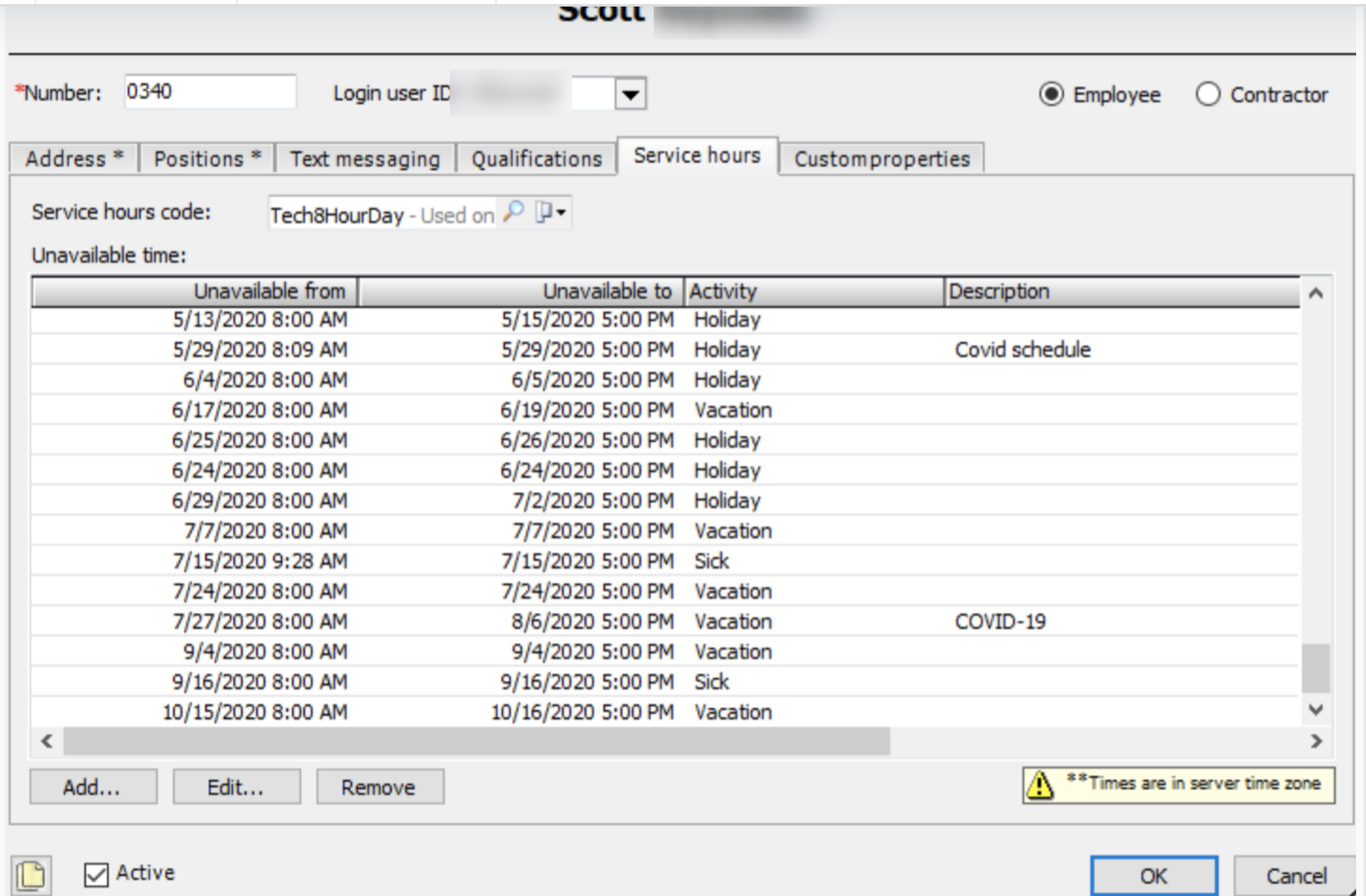 If an Activity Code assigned to a Category that has "UnAvailable" checked is used in the timecard entry for a technician, then eAuto reports and our ID204 tech activity report will see the tech as unavailable for service calls for the duration of that activities start and end date time.
If a call comes in and the "due" time on the call falls inside of an unavailable timecard entry (or service hours entry) for the technician assigned to the equipment, then EA will assign that tech's "Backup" technician to the call. Also, our technician productivity report will not count those hours against his/her "productive hours".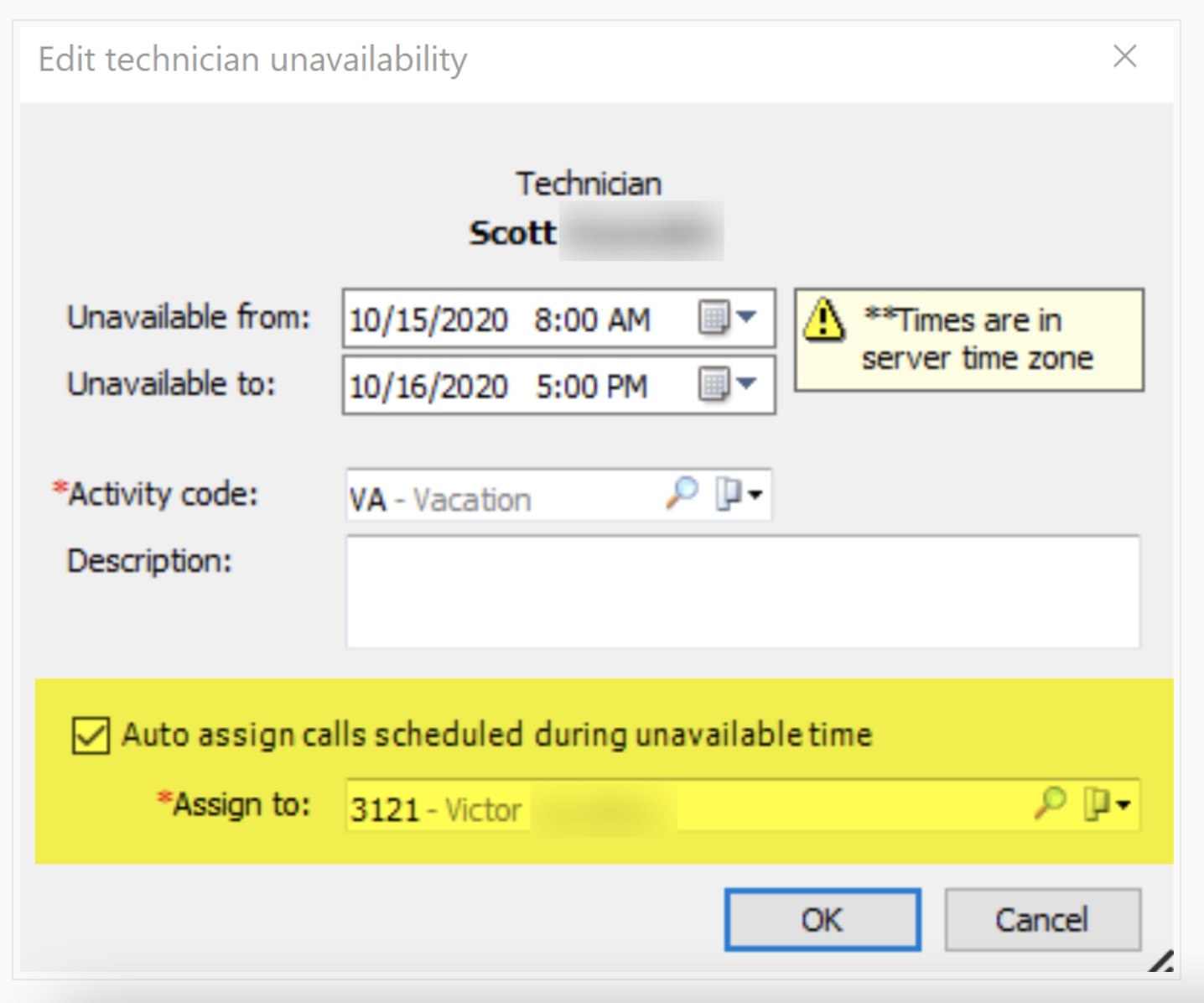 * * *
TimeCards in Remote Tech
1. Setup in EA required first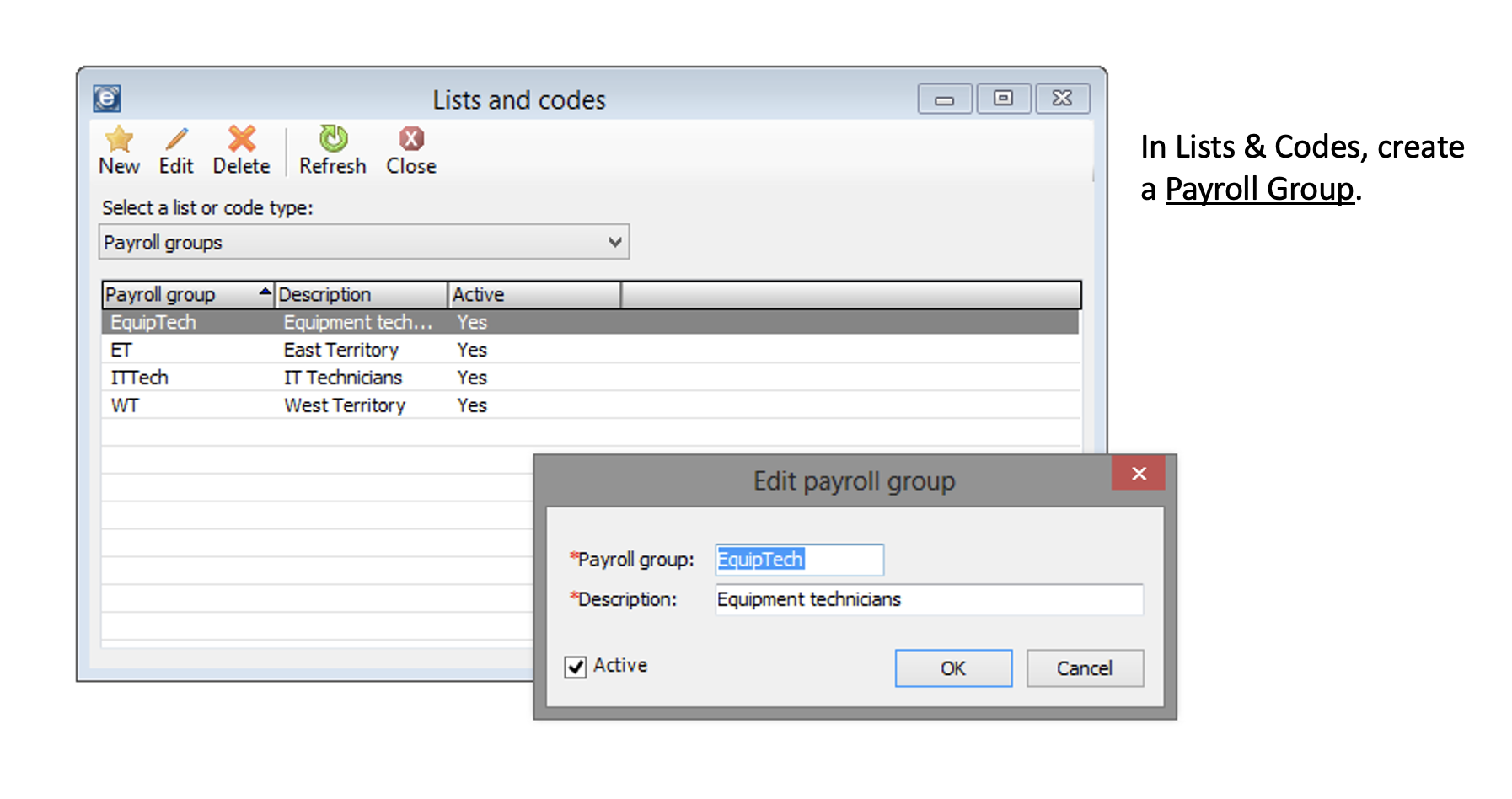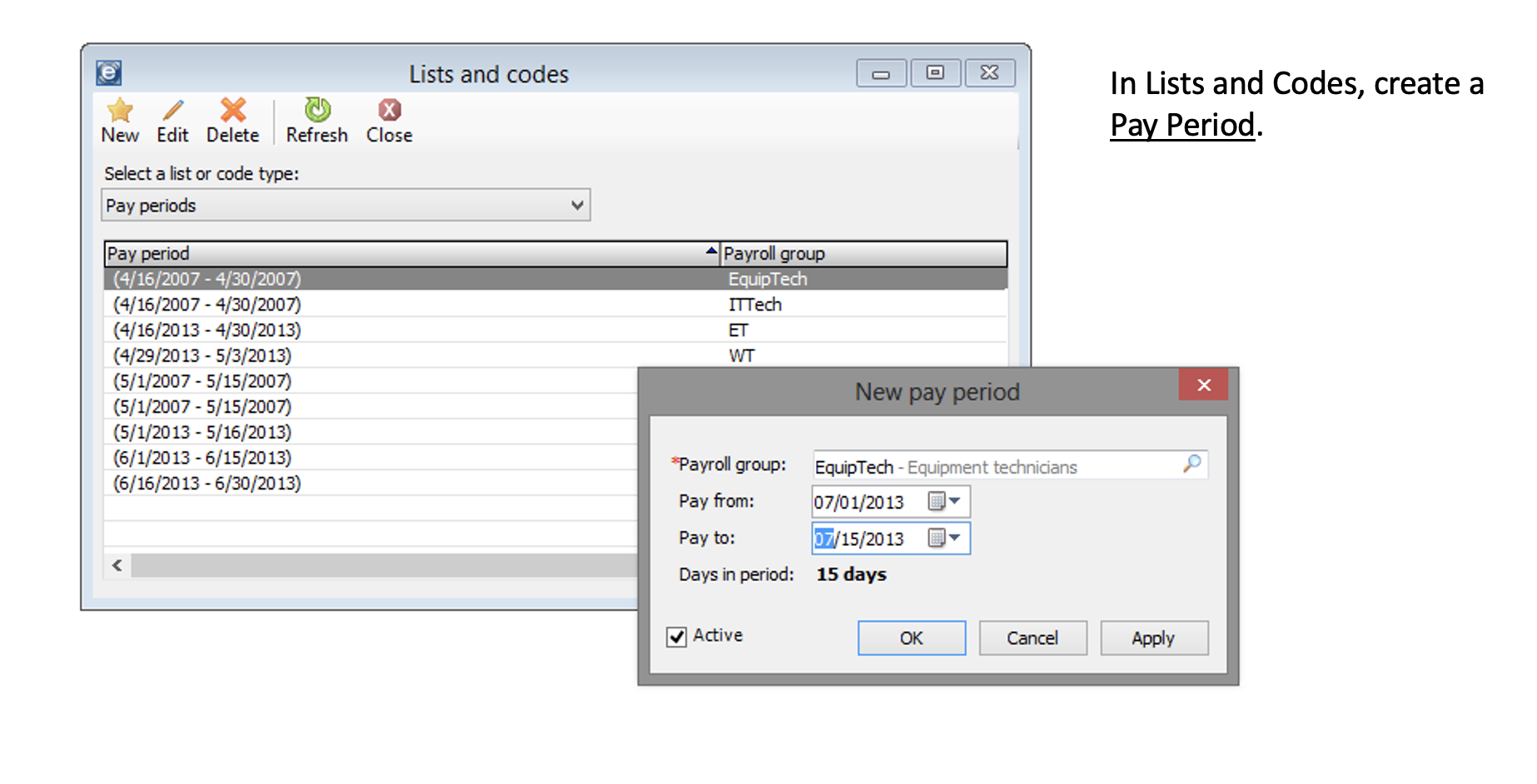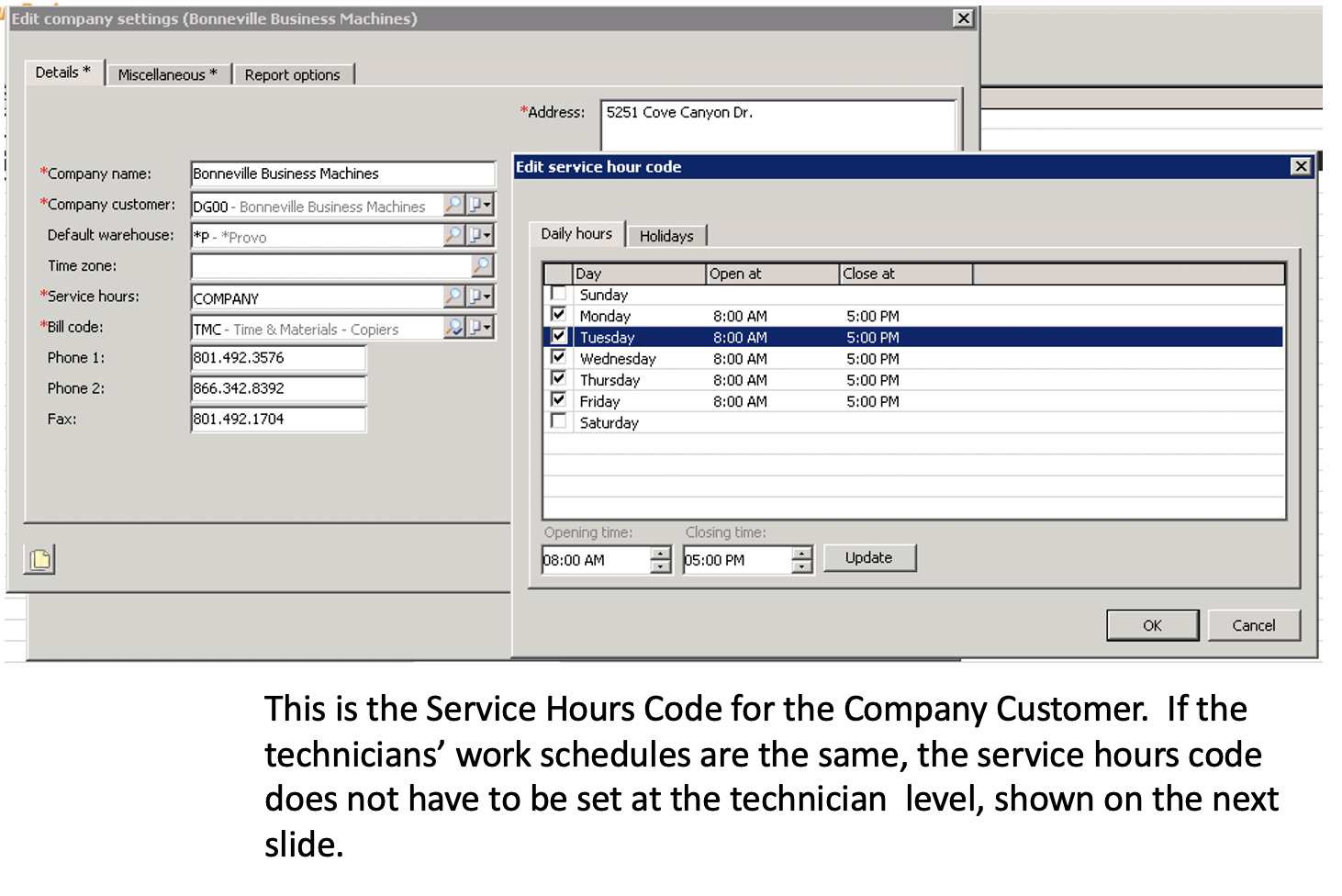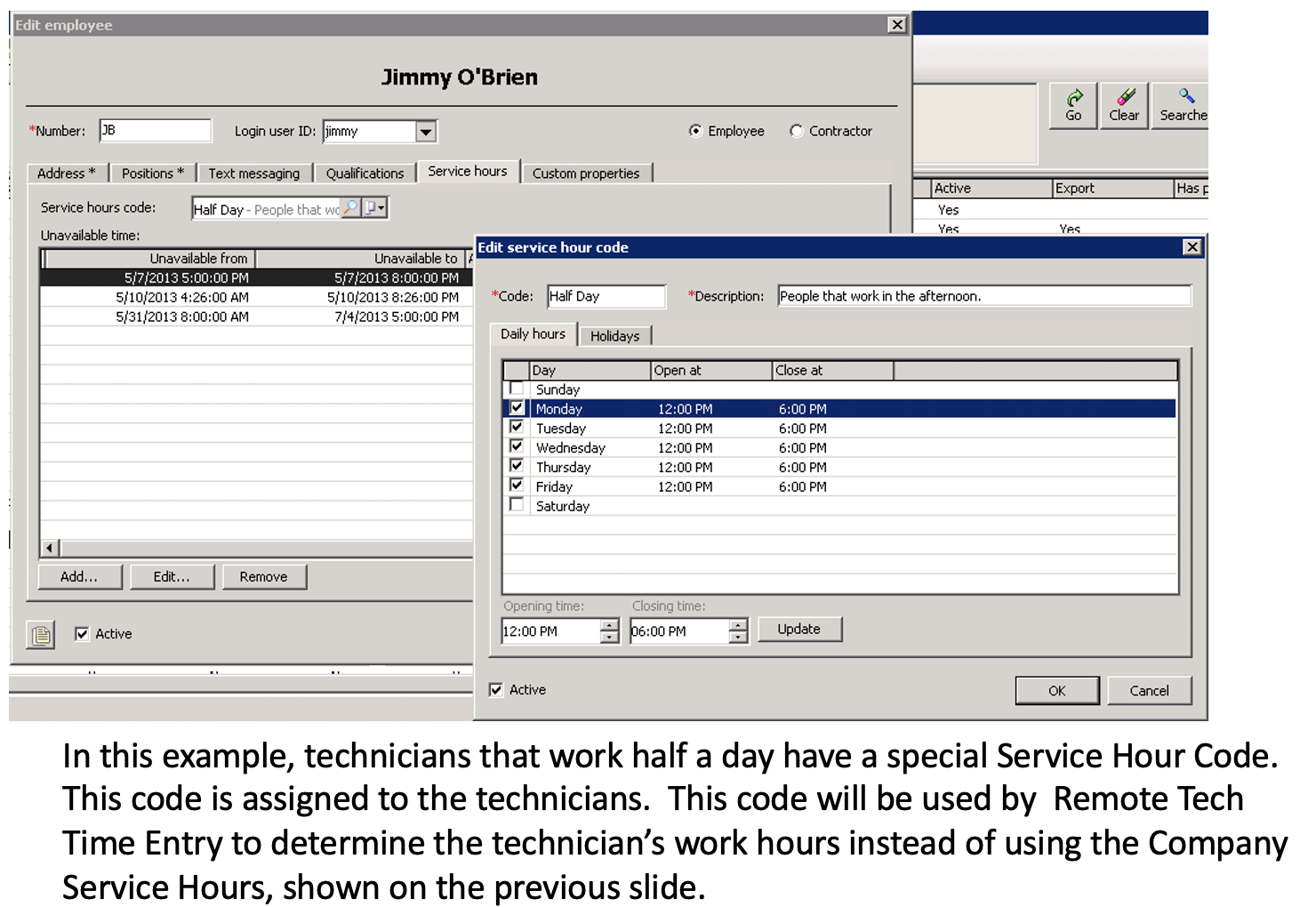 2. SetUp in Remote Tech
At the beginning of each pay period, each technician will need to log into Remote Tech, under Tools / Time Entry to enable.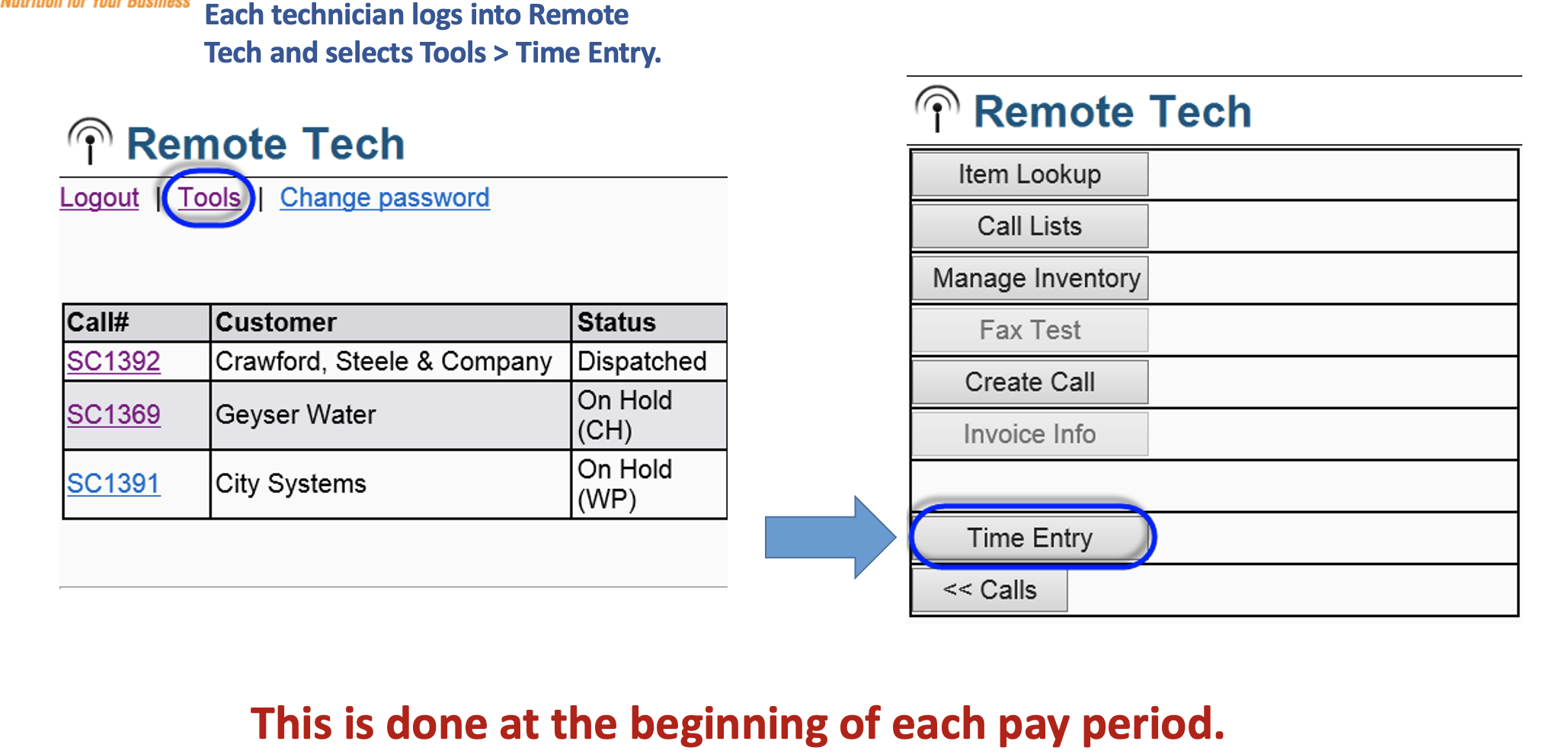 Tech can view any time entries by clicking on Edit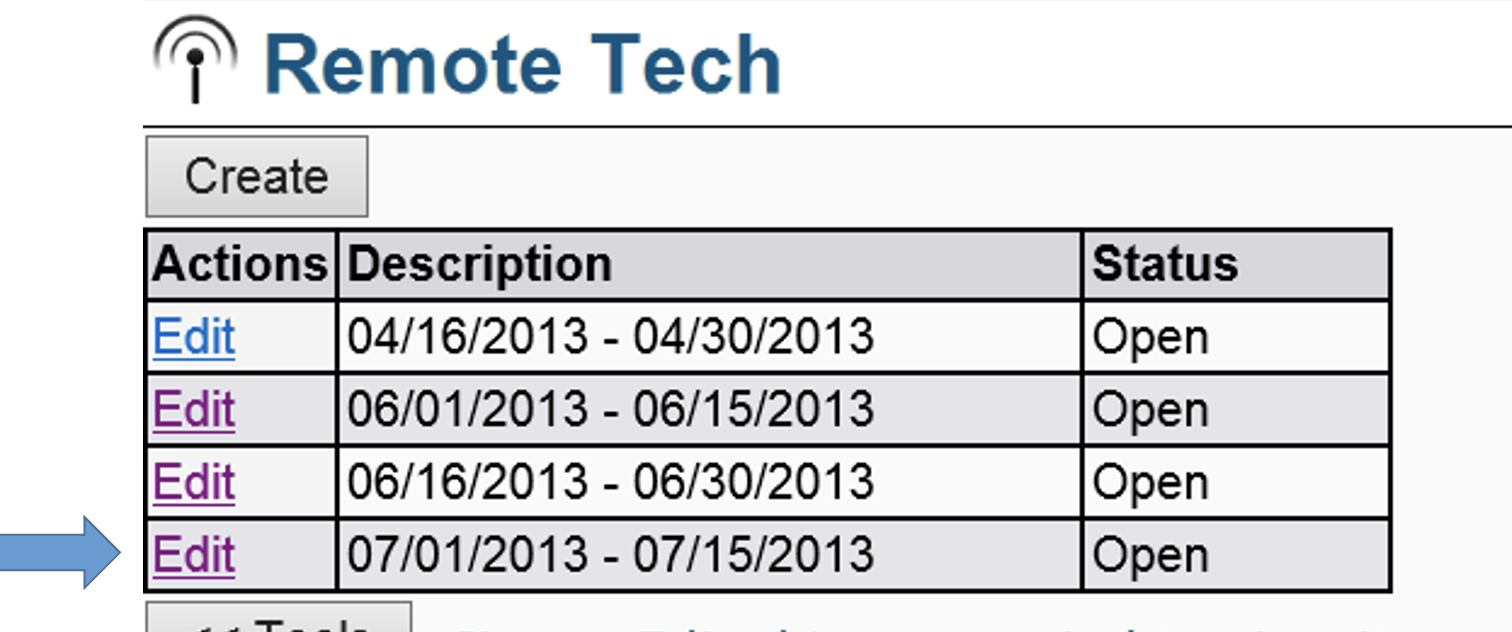 Tech can see that admin has already entered the requested vacation days, this is done in eAutomate Console, covered in above section Create TimeCard Entry in eAutomate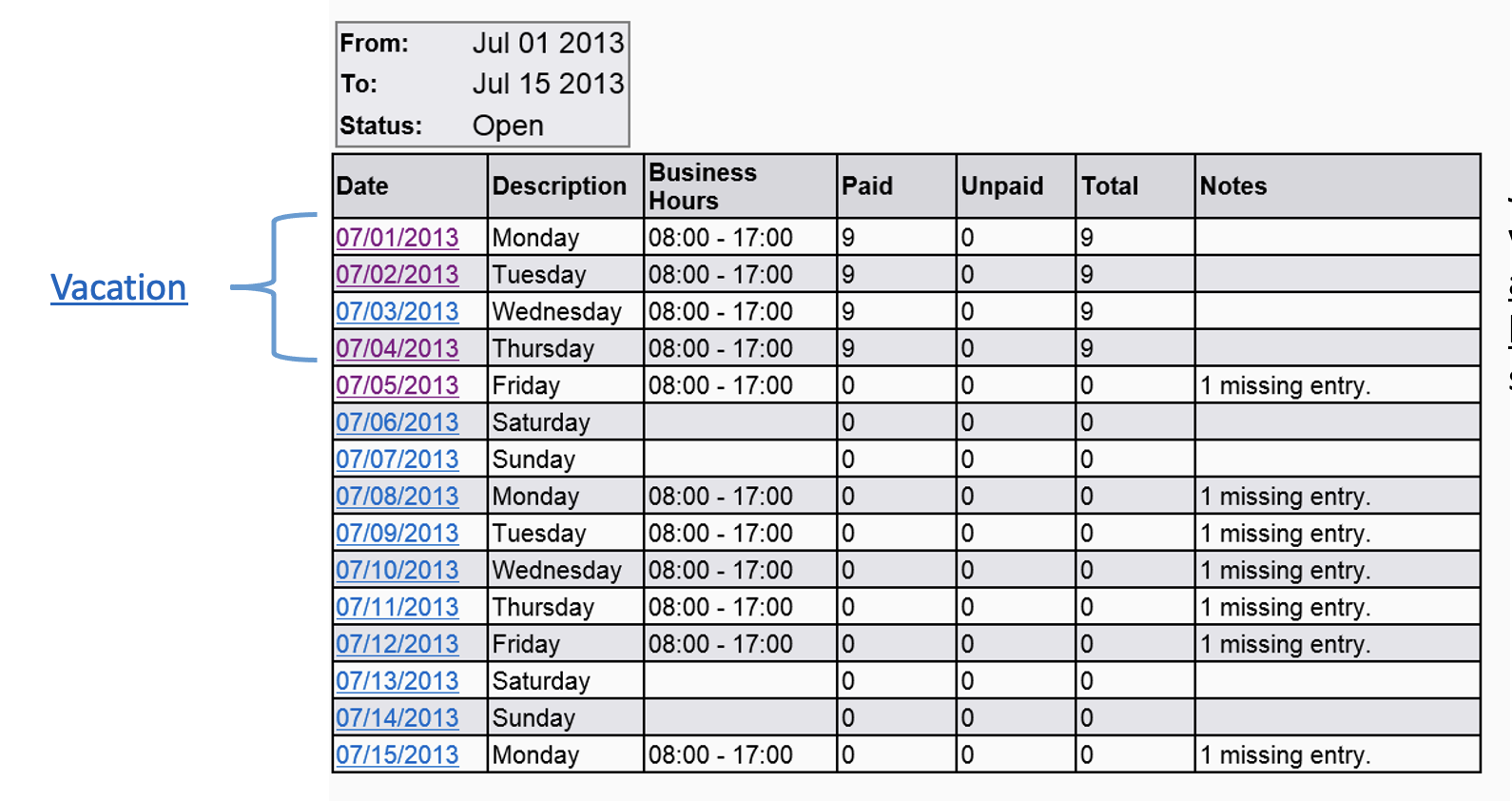 * * *
Remote Tech & Unaccounted Time
Remote Tech has a setting where you can force techs to say what they were doing if not shown as working in eAuto, admin assigns the below setting, this example will force techs to account for time when there are gaps of 15 minutes or more.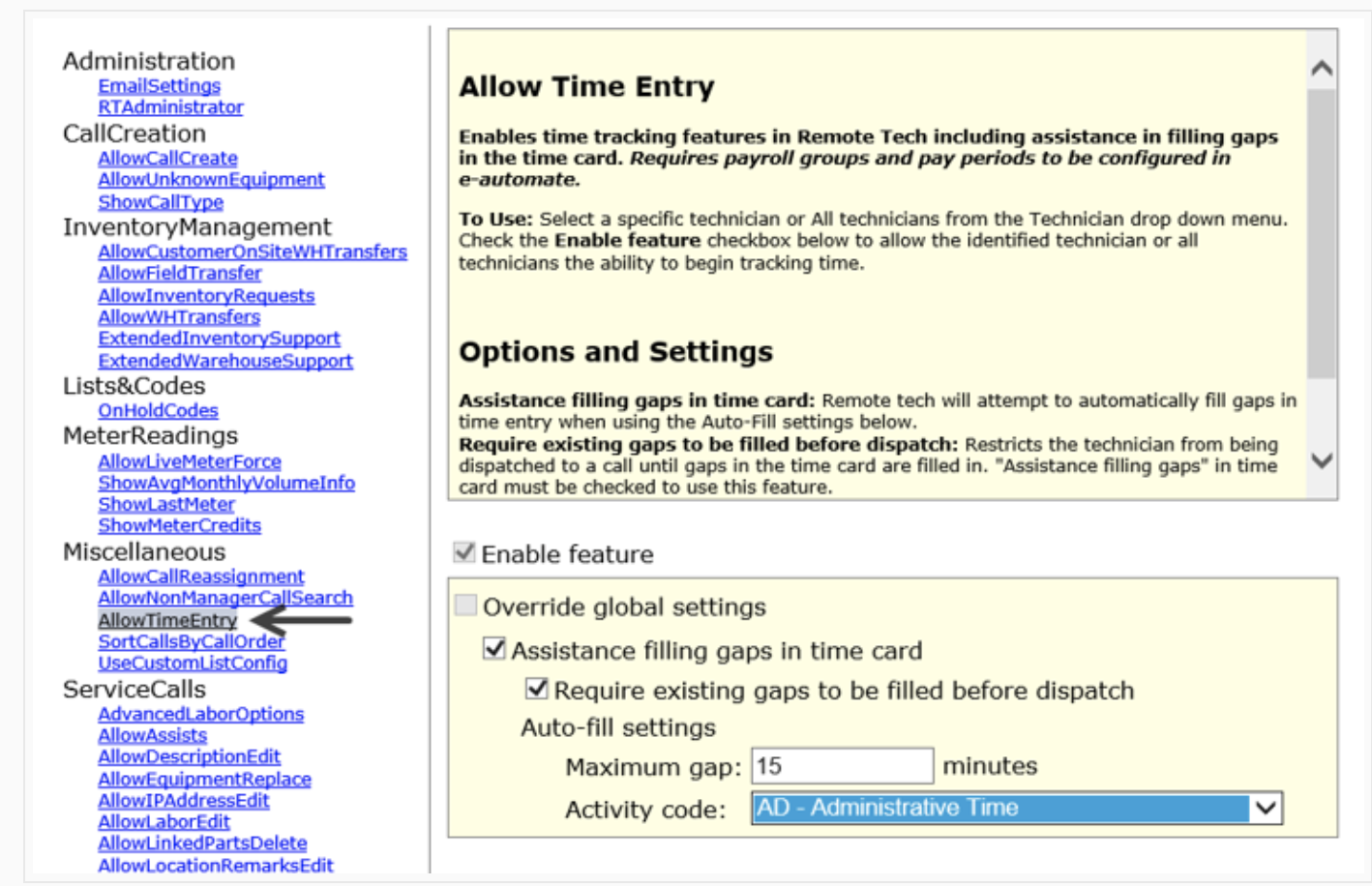 Below is an example of fixing missing/unaccounted time