Jump to a specific section by clicking a link
Where to setup call type in EA | Call Type CATEGORIES | CM Corrective Maintenance Importance | Call Type Recommended List
It is important for call types to be set up correctly and linked to the correct category, EA reports and CEOJuice reporting break out calls based on categories and can effect reporting results when not set correctly
Where to setup call type in EA
Where to setup call type in EA
View your list of Call Types in eAutomate under: Tools / Lists & Codes / Call Types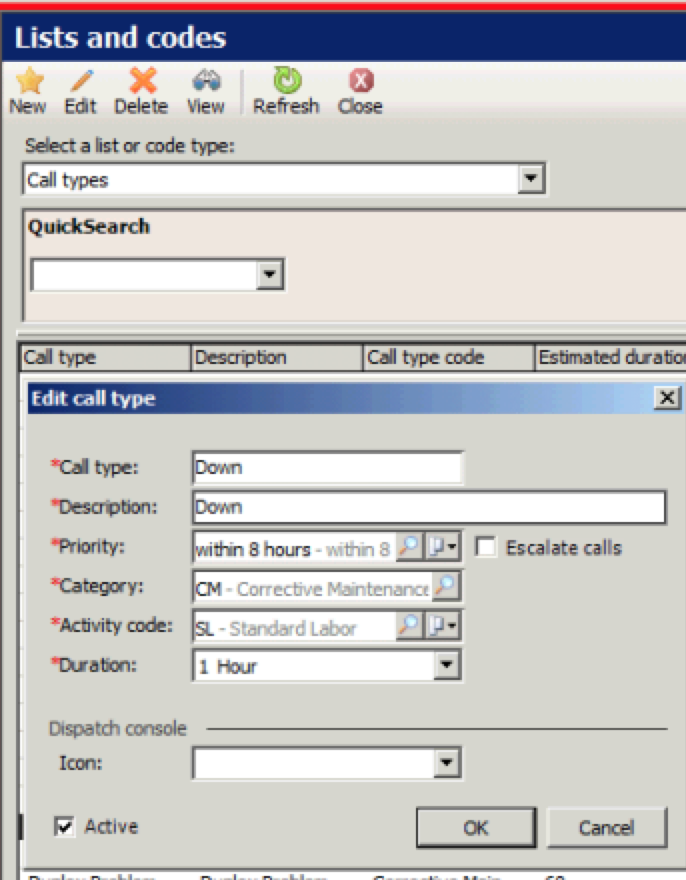 Call Type category
Call Type CATEGORY options
In the call type you must assign a category to each call type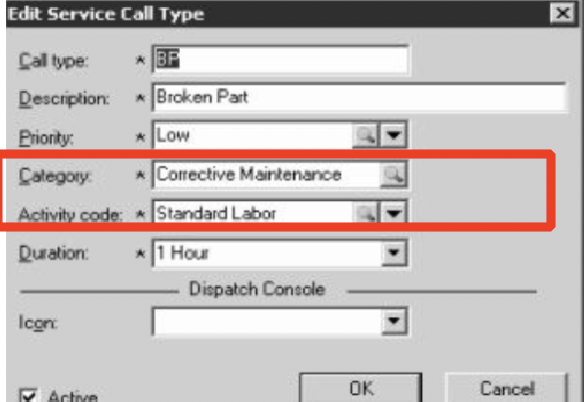 CM Corrective maintenance - Break/fix type calls should be set to a CM to track response times, as well as other reports correctly
PM Preventative maintenance - PMs, schedule cleaning etc
CC Courtesy call - inspect for contract, toner delivery, meter collection etc
IR Install Delivery & Pick up - Delivery of new equipment, pick up old equipment, pick up lease return equipment, equipment moves etc
SH In house shop call - in-house shop work etc
PH Phone fix support - service resolved over the phone, and no onsite tech required
O Other - used when other options above don't qualify
CM - Corrective Maintenance
CM - Corrective Maintenance
We often find clients who have no or few Calls with CM call type category. Corrective Maintenance type calls should be used in every break / fix situation and many reports, in eAutomate and CEOJuice reports depend on this. Any call that is a break/fix call, typically a customer has called in to report a problem, whether on contract or time and material should be in the CM category for these to work properly.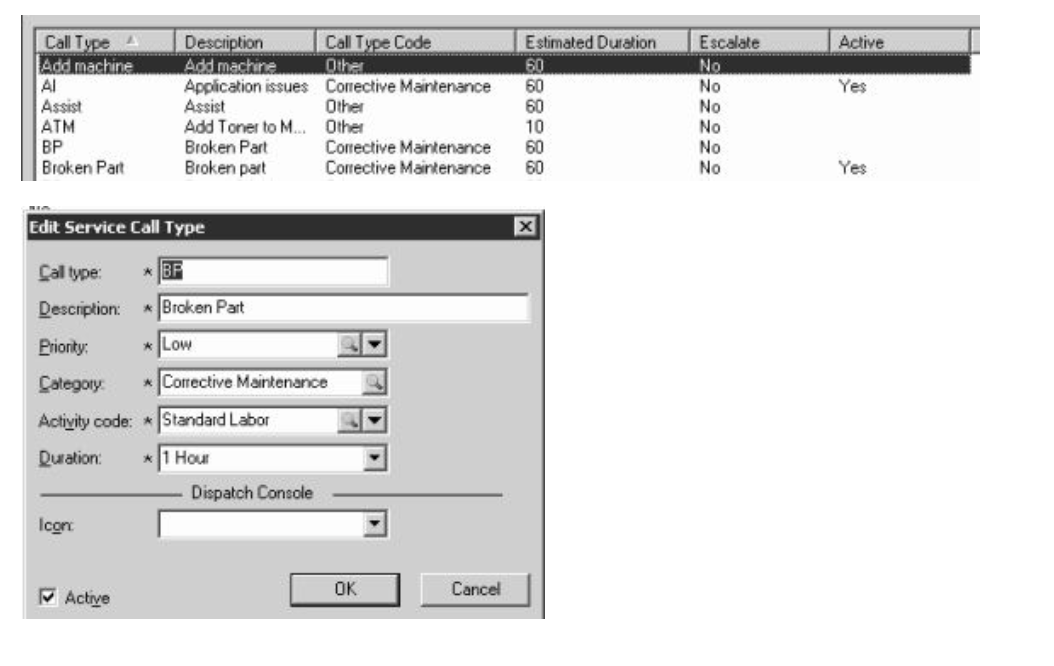 Installs and scheduled PMs are NOT break fix calls.
DUMMY CALLS FOR LUNCH, TRAINING ETC. SHOULD NEVER BE CM CALLS.
List of Suggested Call Types
List of Suggested Call Types
Below is an example list of codes, our advice is to start with a short list and expand as needed
Calltype
Category
Description
BP

CM

Broken Part
eInfo

CM

Call entered via web
CQ

CM

Copy Quality
DF

CM

Document Feeder
FQC

CM

Field Quality Check
NO

CM

Noise
PJ

CM

Paper Jam
POWER

CM

Power Problems
SMELL

CM

Smell
FINISHER

CM

Finisher problems
Control Panel

CM

Control Panel
TONER

CM

Toner related issues
FAX

CM

Fax issues
CCODE

CM

Code Error
CC

CC

Courtesy call
CI

CC

Contract Inspection
TRNInstall

CC

Training on New Install
TRNAddlTraining

CC

Additional Training Requested
PU
I

R

PickUp
Install

IR

Delivery Install
Move

IR

Equipment Move
IHR

IR

In-House Repair
Loan-Rental

IR

Deliver/Pick Up Loaner Rental
Lease

IR

Pickup Return To Lease
Network Install

IR

Network installation
Networking

O

Network IT Issue
MSC

O

Miscellaneous Call
TA

O

Tech assist
COP

PF

Clear over Phone
PF

PF

PhoneFix - Resolved Issue with Phone Call
Set Up New

SH

Setup New Equipment