Notifies of new Service Calls and/or Sales Orders On Hold
Overview | Samples | Variables | Alert Functionality | Best Practices & Tips | Related Alerts | Task App
Overview
Overview
Alerts your accounts receivable person that a new service call or sales order has been placed and is on hold for the specified reason code. Will always report for CH/Credit Hold. Additional on hold codes can be entered into Variable W.
Run Schedule: Every 10 minutes
Type of Output: Email / Task App
* * *
Sample
Sample
Service Call:

Sales Order:

* * *
Variables
Variables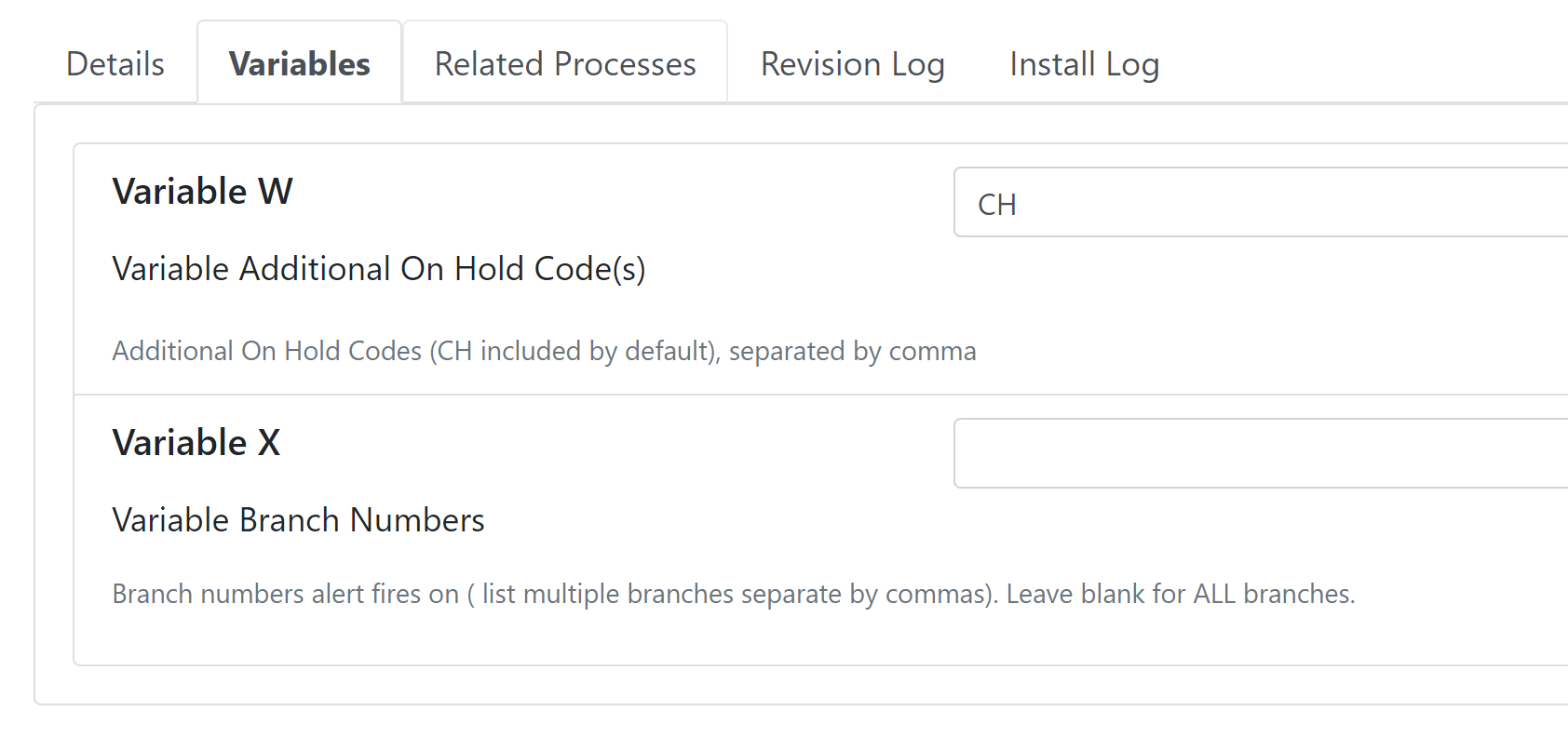 Variable W: Enter additional On Hold Codes (CH included by default), separated by comma
Variable X: Enter Branch Numbers alert should fire on, (list multiple branches separate by commas). Leave blank for ALL branches.
* * *
Alert Functionality
Alert Functionality
-The transactions included will be any that have been modified in the last three days.
-Alert will only trigger once for each time a transaction is put on hold.
-The on hold time field is meant strictly for service calls. It calculates the time from creation of the call until the time the alert triggers.
* * *
Best Practices & Tips
Best Practices & Tips
-Placing or releasing a hold on the customer record has no effect on any open transactions.
* * *
Related Alerts
Related Alerts
ID583 - Details on a Service Call whose Hold Status has just changed
* * *
Task App
Task App
Please see THIS LINK for review.