Service Calls Released from Parts Hold
Jump to Overview | Samples | Variables | Alert Functionality | Best Practices & Tips | Related Alerts
Overview
Overview
This alert informs you of calls that have been sitting in the queue for too long even though the parts have been on the shelf. The alert looks at calls status 'Pending' to see what the current OnHold code on the call is and if it is one of the OnHold Codes listed in VariableX, and if the call has been released from hold longer than VariableW Hours.
If your using the inventory logistics console, the call OnHold Code is flipped to "PA" (parts available) as part of the receiving process. If you use other codes to other call types to indicate to the tech the parts are available, list them in VariableX above and separate the list with commas. Be sure you use the actual OnHold Code, and not the description of the code (i.e. PA, not 'Parts Available').
Run Schedule: Every 10-minutes
Type of Output: Email
* * *
Sample
Sample

* * *
Variables
Variables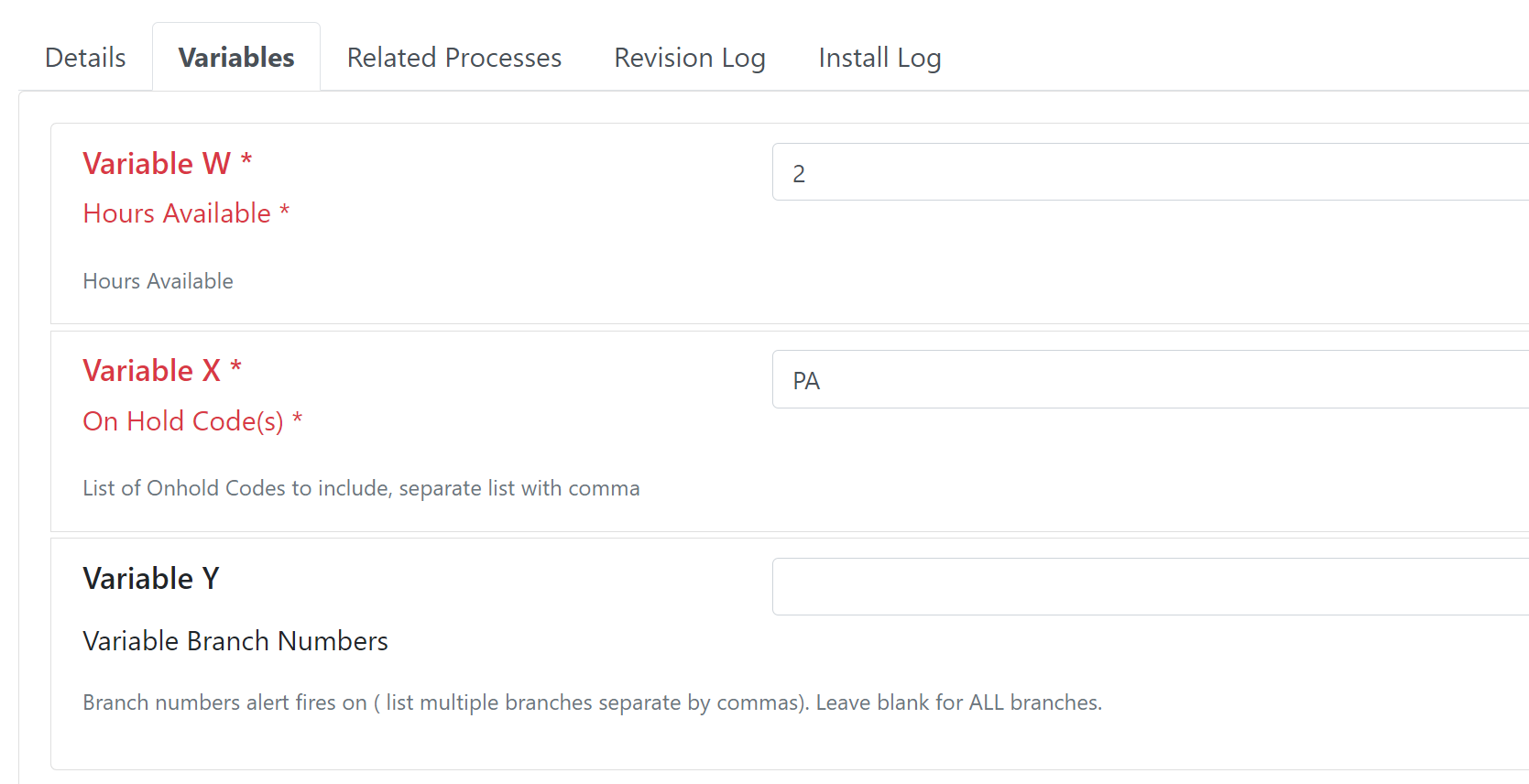 Variable W: Hours Available
Variable X: List of OnHold Codes to include, separate list with comma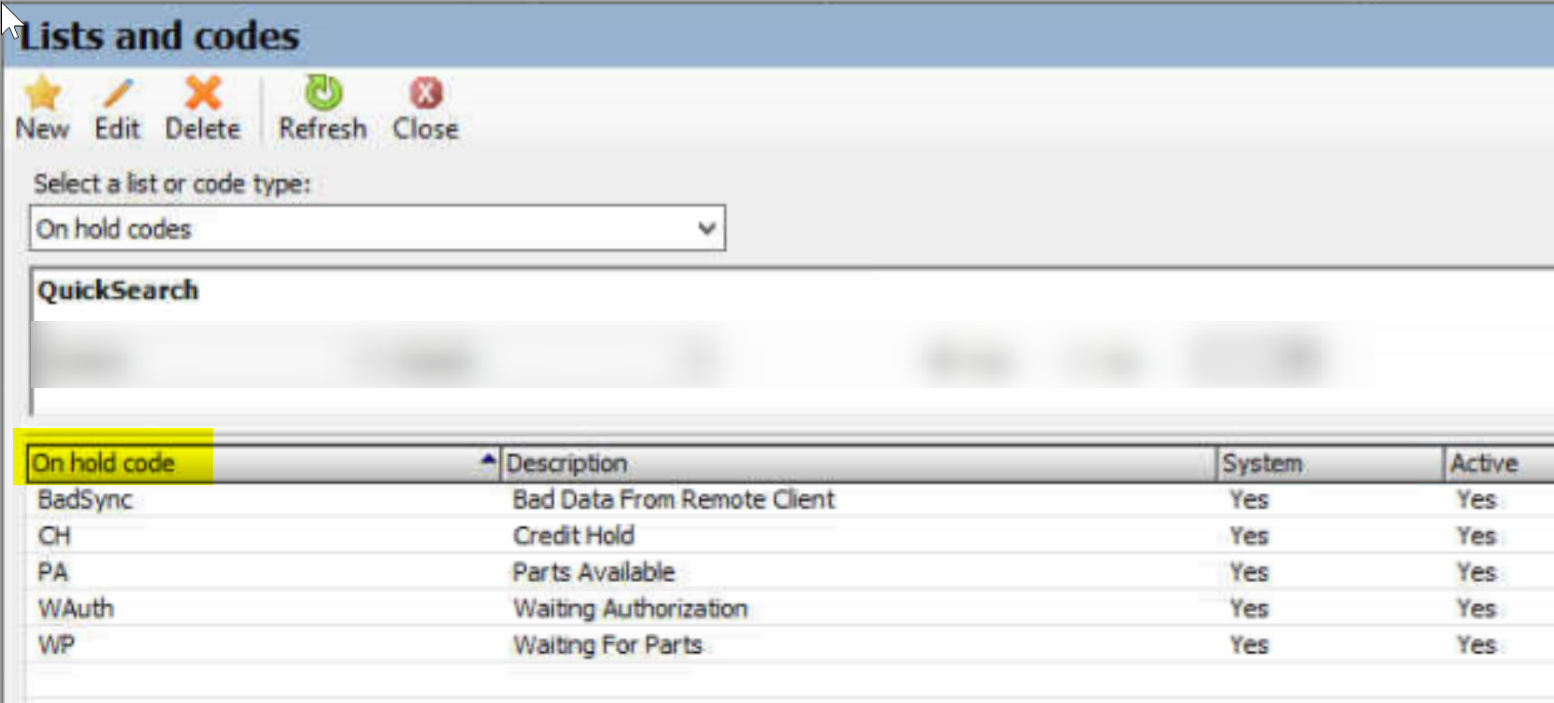 Variable Y: Branch numbers alert fires on ( list multiple branches separate by commas). Leave blank for ALL branches.
* * *
Alert Functionality
Alert Functionality
1. Alert will only notify once of qualifying service call.
* * *
Best Practices & Tips
Best Practices & Tips
None at this time
* * *
Related Alerts
Related Alerts
ID583 - Details on a Service Call whose Hold Status has just changed