Daily list of all service calls and the technicians call remarks & notes.
Jump to Overview | Samples | Variables | Alert Functionality | Best Practices & Tips | Related Alerts |
Overview
Overview
We see many people request details of what work was done on a service call and in theory we could send the technician notes to the person who placed the service call. However techs don't always put the best notes on a call and you may want to keep an eye on what's being entered before going live to the customer. This alert allows for someone to quickly review all invoiced calls to ensure the techs are putting in suitable notes for your customers to read. We also include other key call data i.e Problem and Repair codes, labor, travel hours etc.
We have found many clients don't do a good job of identifying what the actual problem and resolution was on a call. This could be especially important if you were getting a lot of "operator error" issues and wanted to review these with your customer. Finally, some companies will review calls and if there was no actual problem with the equipment change the call type to a non corrective maintenance call so the tech is not hit with a callback. Alert will only consider CM-Corrective Maintenance call type Category calls, invoiced today or yesterday.
Run Schedule: End of Day
Type of Output: Email
* * *
Sample
Sample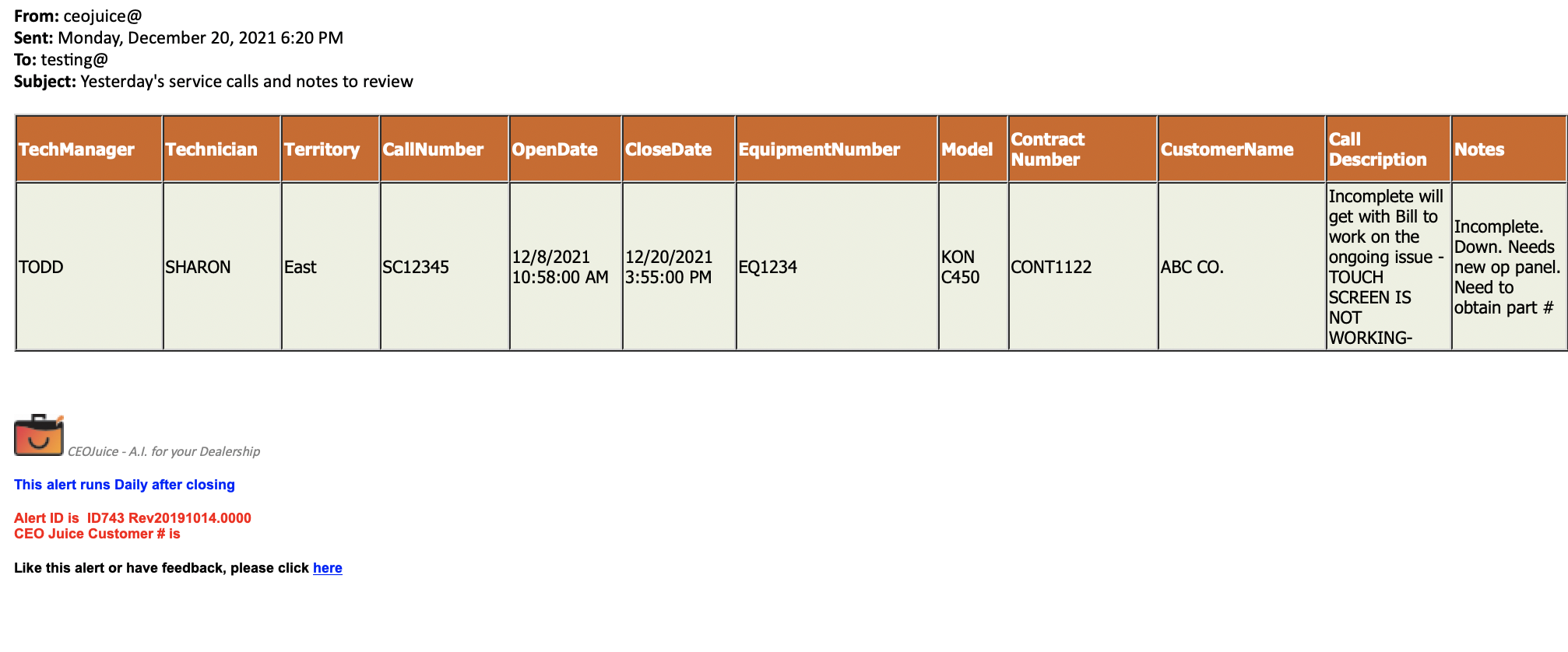 * * *
Variables
Variables

Variable W: Set to trigger on specific branch #s only, by default will run for ALL branches when left blank
* * *
Alert Functionality
Alert Functionality
This alert reports on CM - Corrective Maintenance call type Category service calls only.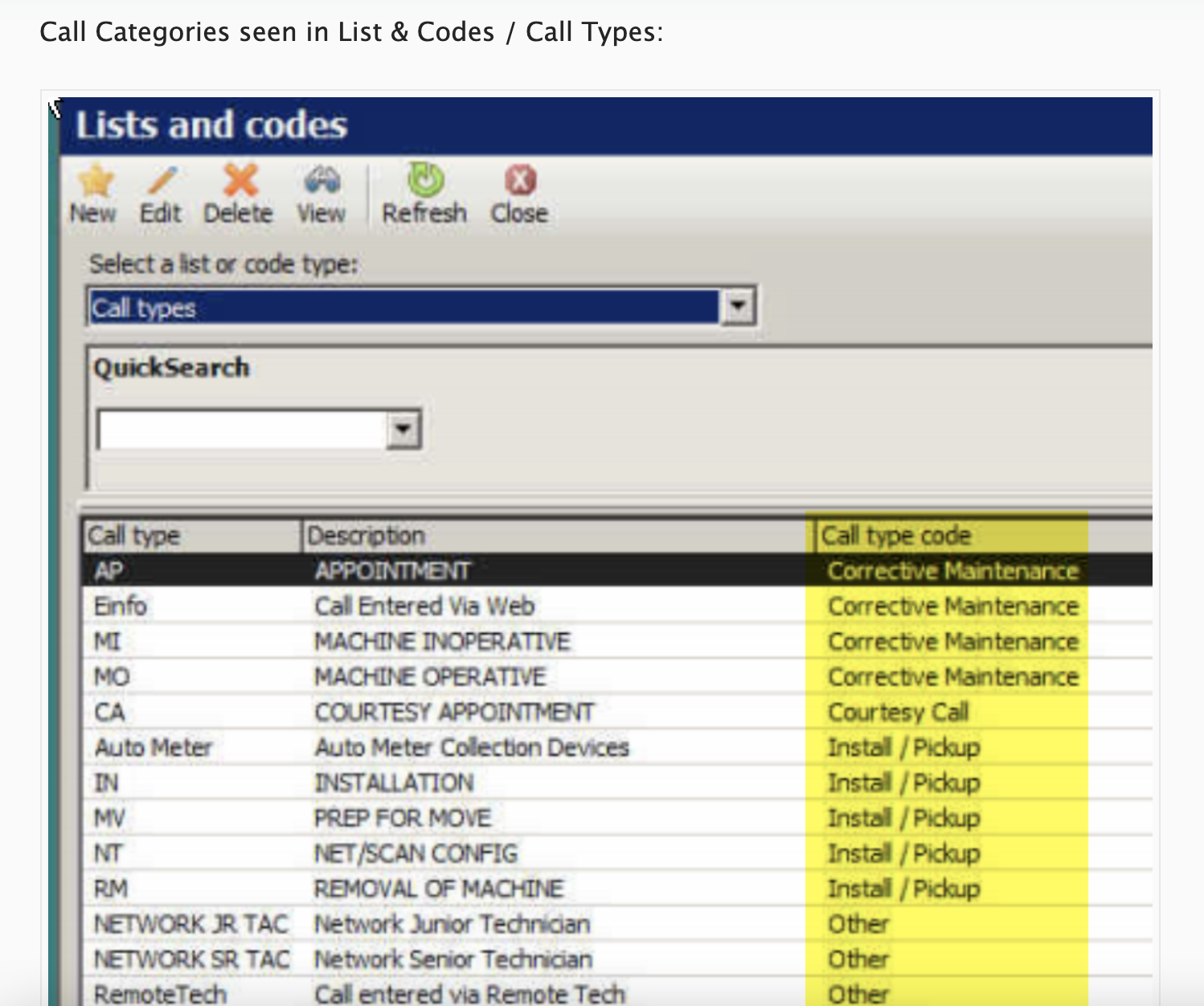 Call remarks are entered when completing a call. Labor, Problem / Repair codes are in each tab when completing a call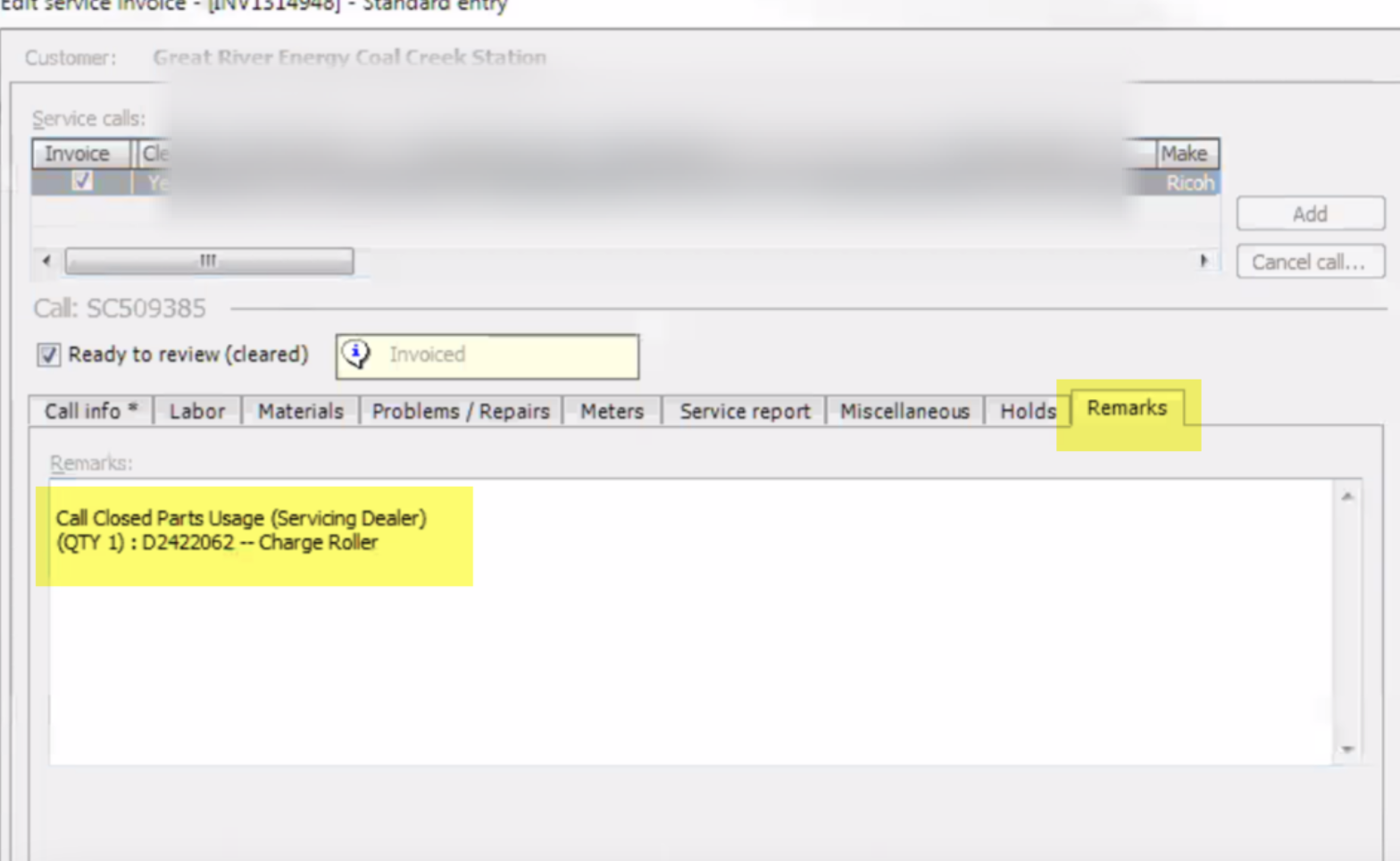 * * *
Best Practices & Tips
Best Practices & Tips
The Creation and Set Up of Call Types, Problem Codes, Repair Codes is done in eAutomate under Tools / Lists & codes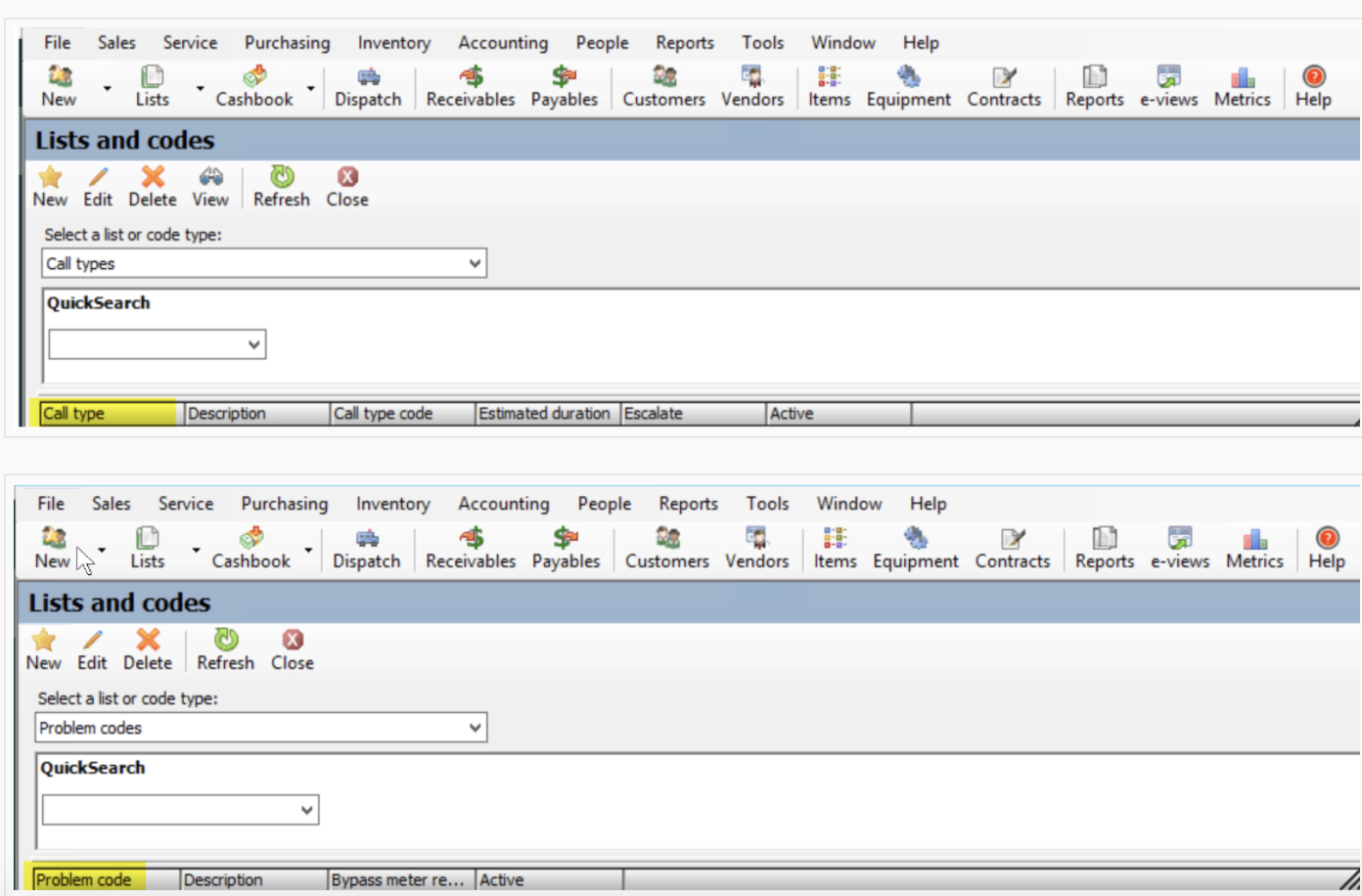 * * *
Related Alerts
Related Alerts
N/A
* * *