Notifies when a service call has been On Hold for Parts for an excessive number of business hours.
Jump to Overview | Samples | Variables | Alert Functionality | Best Practices & Tips | Related Alerts
Overview
Overview
This alert is triggered when calls designated as On Hold for Parts remain open for greater than the number of business hours you specify. If a PO has been issued for the part(s), the PO number is noted in the alert. Once a call is escalated based on the number of hours you specify, it is noted as 'Escalated' and will be listed at the top of the alert.
Run Schedule: Weekdays at 9:00 am
Type of Output: Email
* * *
Sample
Sample


* * *
Variables
Variables

Variable W: Business Hours Elapsed as On hold for initial trigger
Variable X: Business Hours to Escalate if still on hold
Variable Y: Branch numbers alert should fire on (separate multiples by a comma, or leave blank for ALL)
* * *
Alert Functionality
Alert Functionality
1. Business Hours are your company's business hours (set under Tools/Options/Company/Edit main branch settings)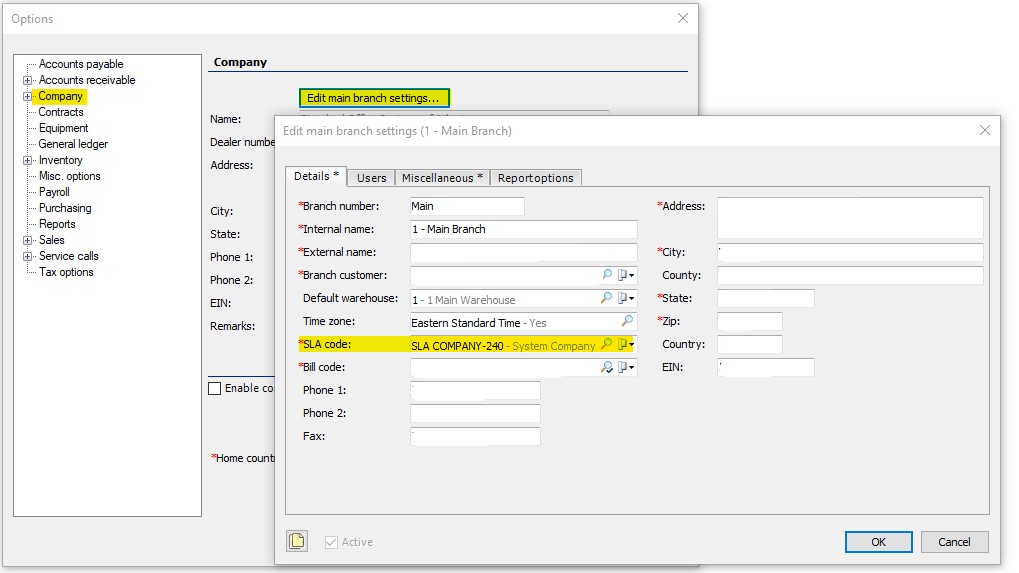 2. Only considers service calls containing
WP (Waiting for Parts) in the On Hold Code. The System On Hold Code is [WP]:

3. Calls are not required to be rescheduled, just must be On Hold Waiting for Parts for greater than the number of hours specified in Variable W.
4. Considers branch on Service Call as shown on Billing Information tab: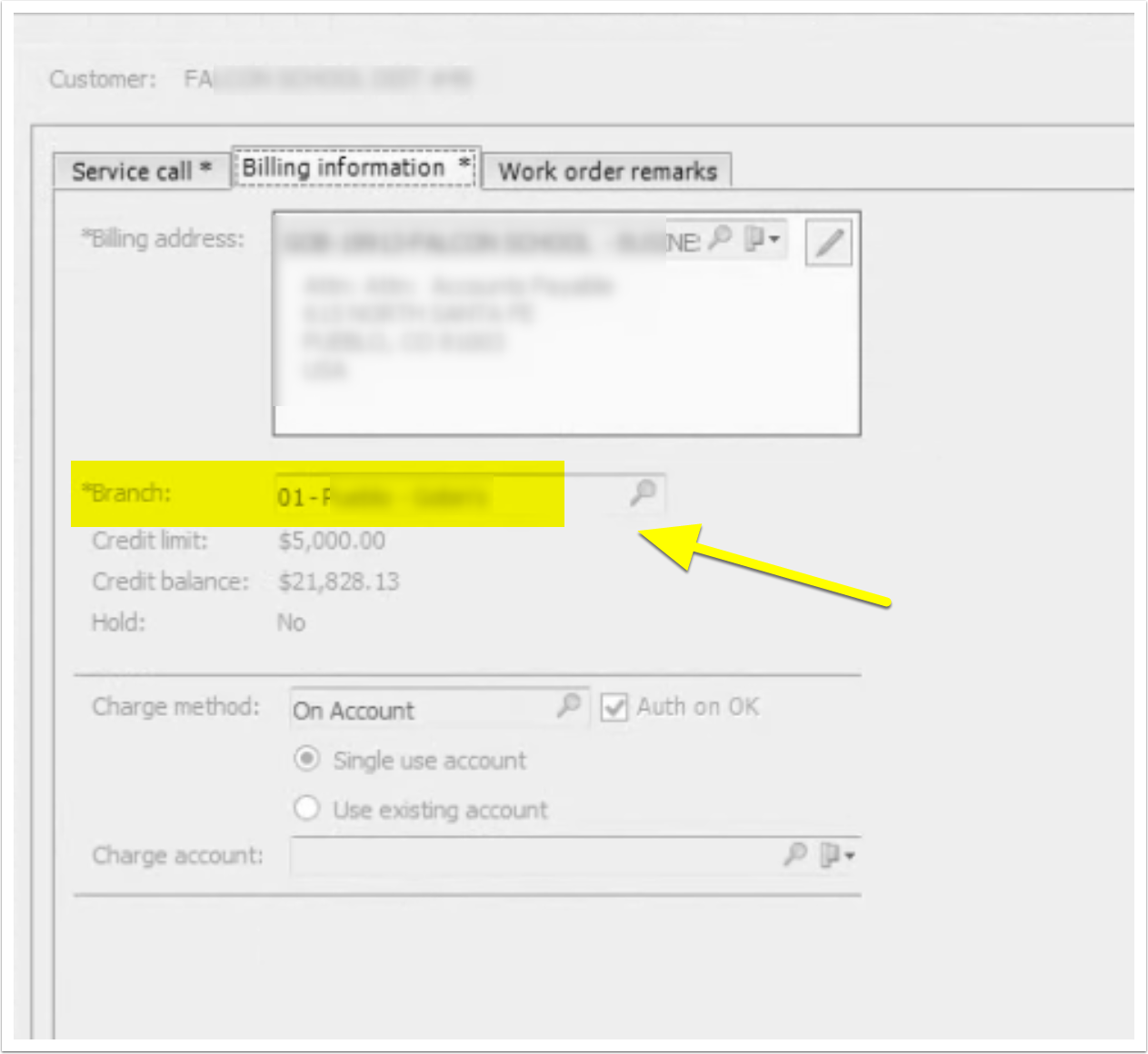 * * *
Best Practices & Tips
Best Practices & Tips
-We suggest that you setup any additional on hold for parts codes to have the 'WP' in the code so they will pull to the alert.

-Once a call is escalated based on the number of hours you specify, it is noted as 'Escalated' and will be listed at the top of the alert:
* * *
Related Alerts
Related Alerts
ID294 - Calls On Hold Starting With
ID585 - Service Calls on Hold for Sales
* * *