This alert is designed to notify specified person(s) that a sales order has been released from credit hold.
**Requires Sales Rep be listed on Sales Order.**
-Alert fires every 5-minutes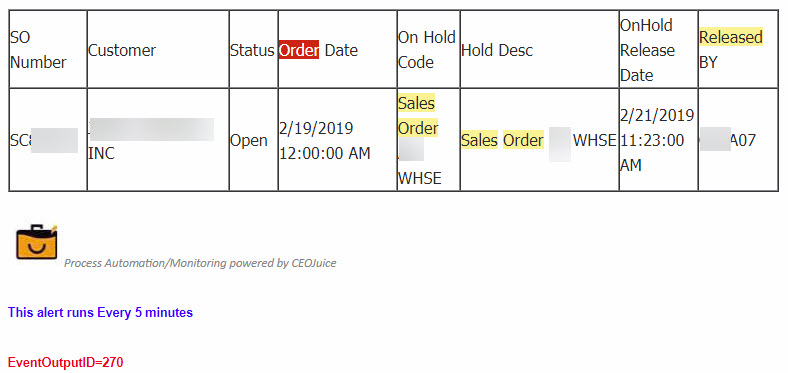 This alert has no variables!
Note: Placing or releasing a hold on the customer record has no effect on any open transactions.